Besides the Wall of Fame at Retreat, we also had a lot of Show-and-Tell. Here's Sandy with a completed quilt she brought to share. Edit: That IS Sandy holding up the quilt, but the quilt belongs to Linda K.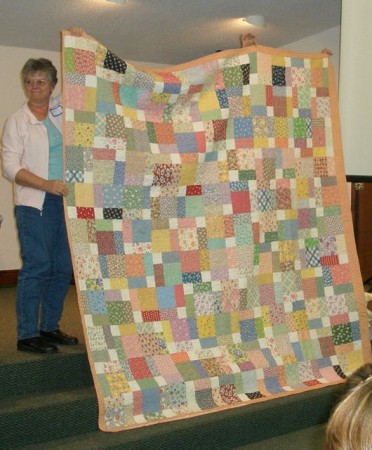 When people hide, I'm not sure who the quilt belongs to, but I think this is Sandy's also. Edit: Nope–this is the back of the quilt shown above–made by Linda K. Don't you love that it's reversible!?!
This Lover's Knot was made by Becky L.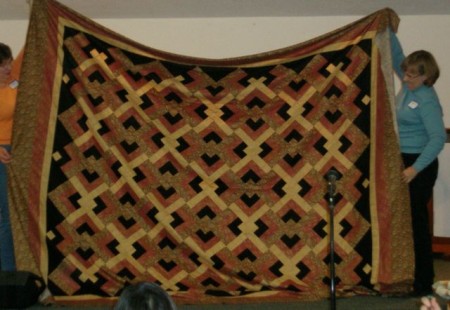 And these are the blocks she won at a retreat about 7 years ago. She finally finished it. Way to go, Becky!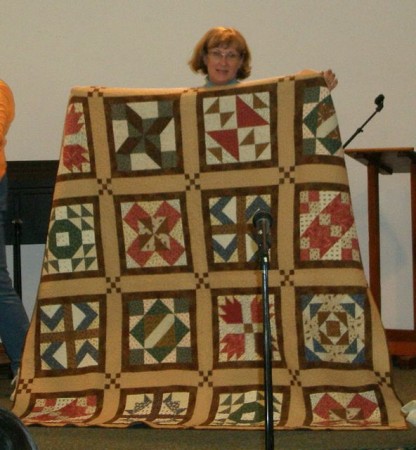 Sandy made some quick, cute charity quilts.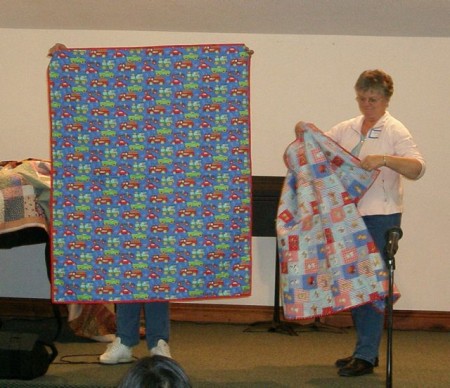 And Sarah G. made these table runners.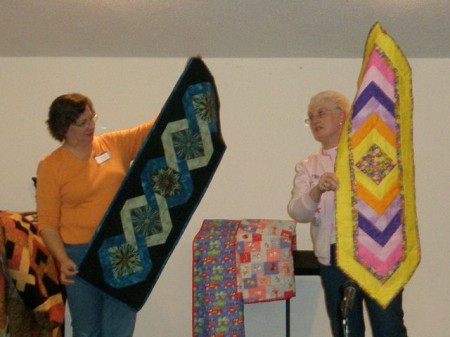 Linda A. showed us her Hunter's Star.
Rebecca M. had taken a class in portrait quilts. Amazing!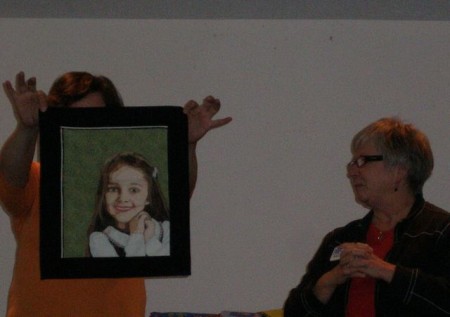 Here's Phyllis showing off a Christmas quilt.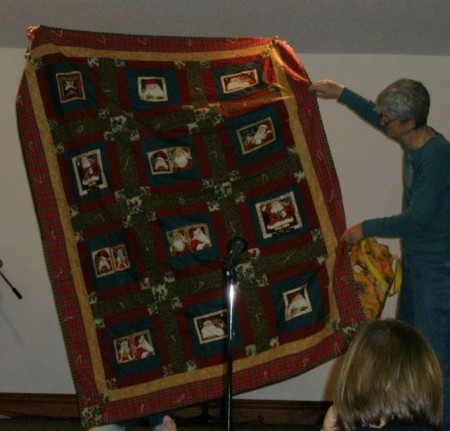 Here's a darling charm quilt.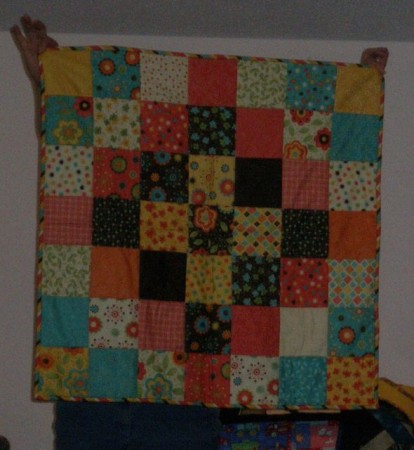 Karen J. rescued this Yo-Yo quilt.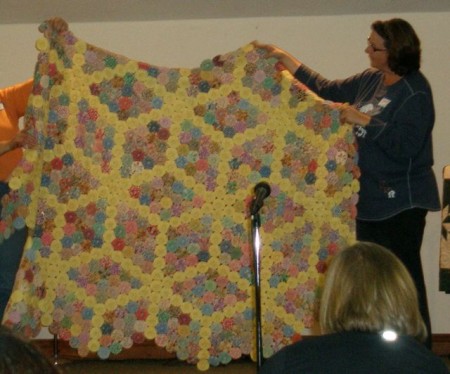 Judy was working on this at the last retreat and now has it finished. Way to go!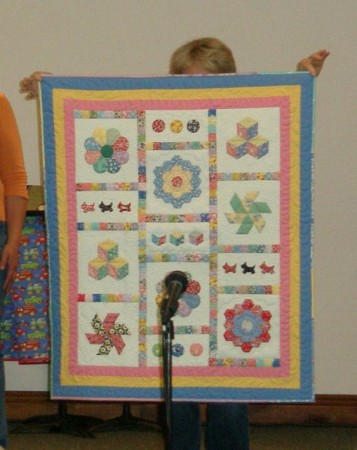 Laraine made this cute Turkey Table Runner.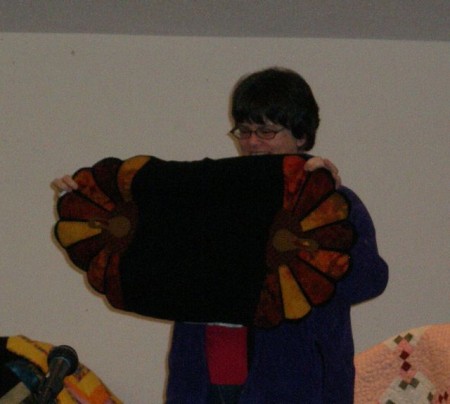 Phyllis' wonderful batik quilt.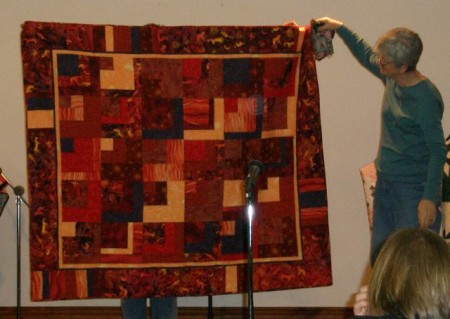 Marsha's great batik Card Trick.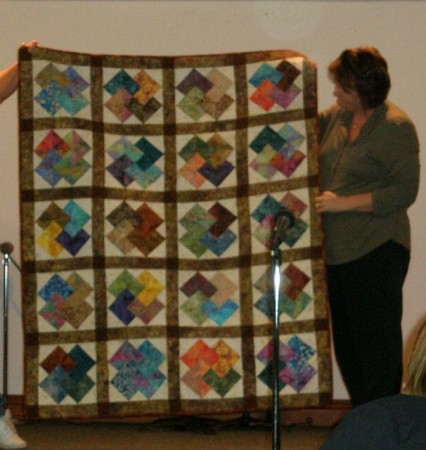 Patti with the *&%* quilt she was working on last year. Another one finished!
Patty made the Liberty Garden quilt from Michele's pattern, Victory Garden.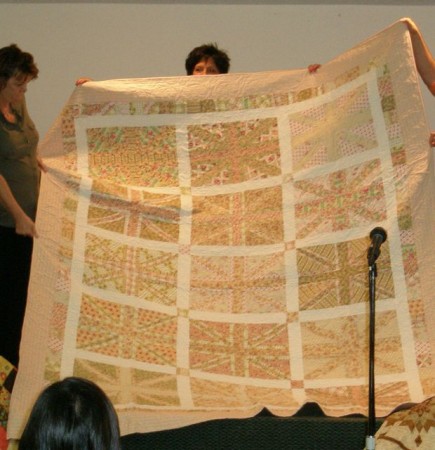 A beautiful star quilt from Sara G.
Kirstie was making Barbie clothes for her granddaughter from a vintage pattern.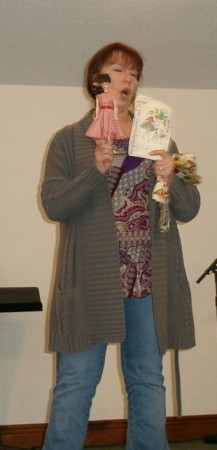 She also made this striking table runner.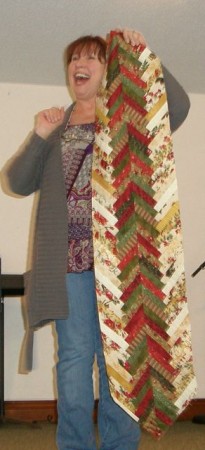 Heather brought this amazing, vintage Trip Around the World.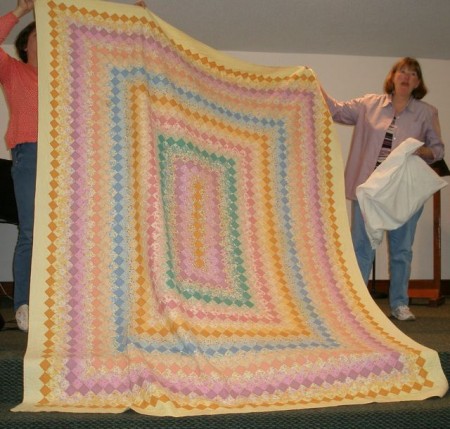 And I love this Basket Quilt she made.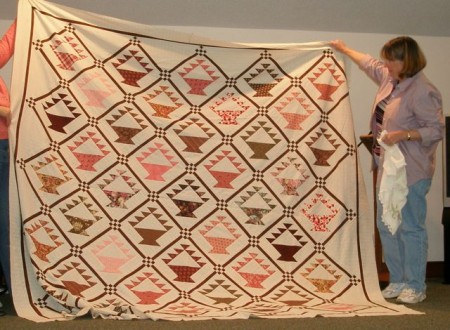 I believe Sarah M. was working on this quilt at the last retreat!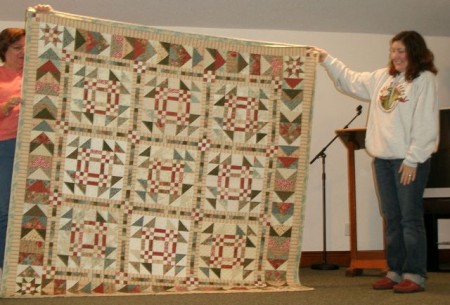 Stephanie made this great quilt.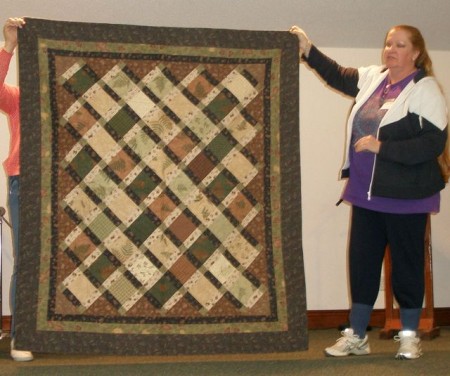 More to come….