I love sewing any time, but it's always a little more fun at Christmas!  This Christmas, I really got a bee in my bonnet and sewed up a storm.
I made a two little fat quarter bags for my Swedish neighbor girls.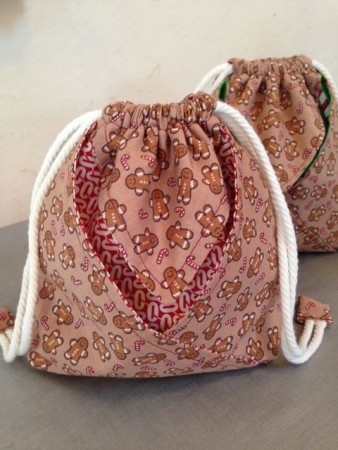 And some bigger bags for our five grandkids.  It's always fun choosing fabrics to match their interests.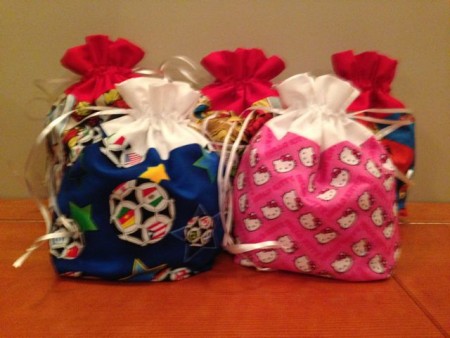 I was most excited about sewing some fleece onesies!  I fell in love with this polka-dot fleece.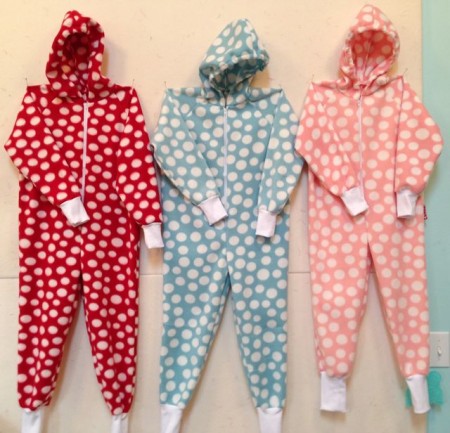 I made five—for the little kids.  A hoodie and shorts seemed more appropriate for our 15-year-old granddaughter.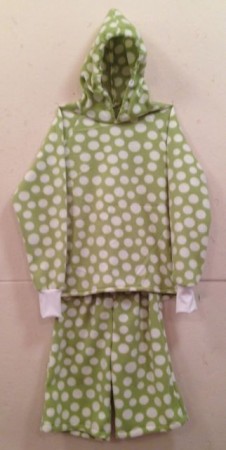 And long pants and a hoodie for for the 12-year-old.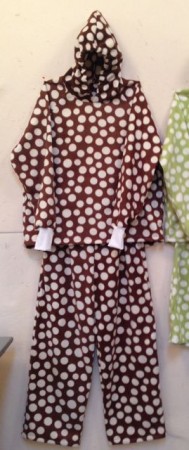 Thanks to my friend Robin for steering me through the process!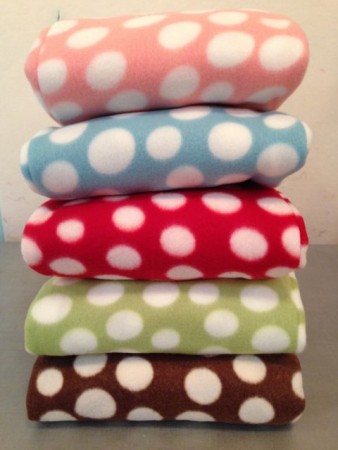 It was so fun to see them on the kids!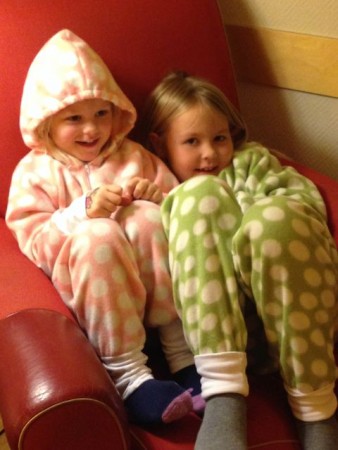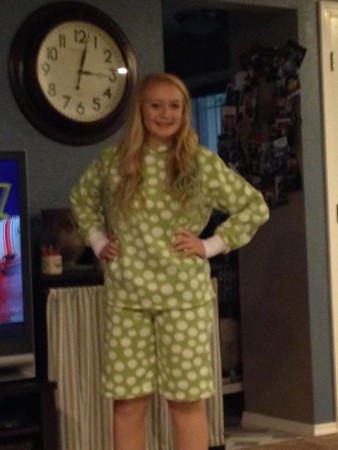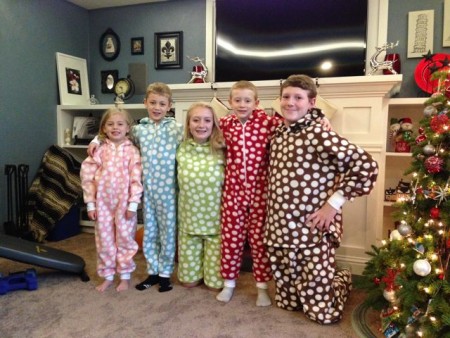 We also gave each of the grandkids their own Nisse—the Swedish version of a house elf!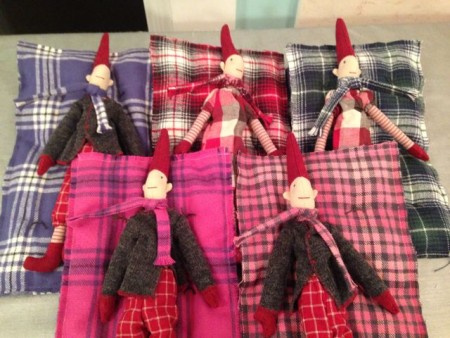 I made them each their own mattress…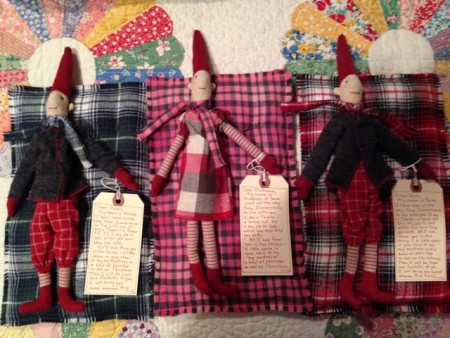 …and matching scarf.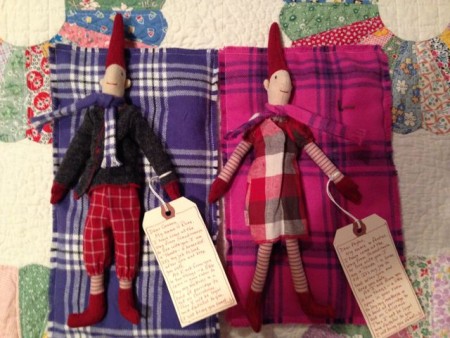 I think they'll be happy in their new homes.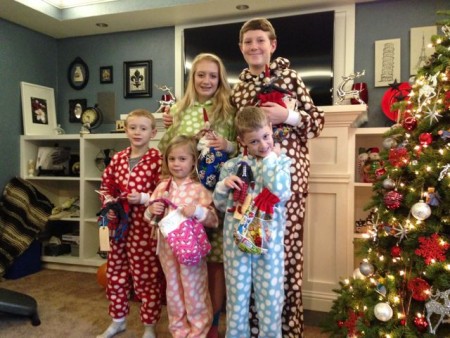 I made passport holders—one for myself…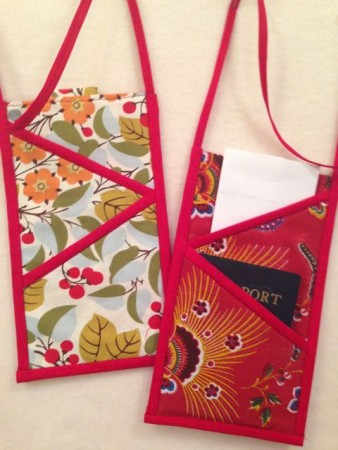 …and one for Melissa.  Hint, hint.  Come to Sweden, Melissa!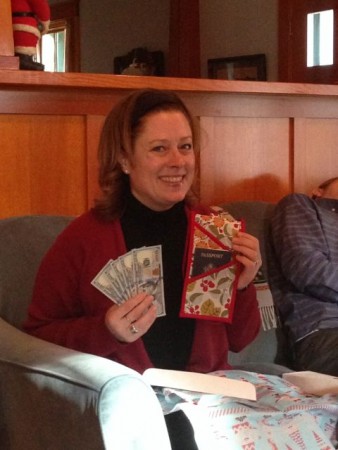 I came across some adorable dice fabric and just had to make a couple of table runners for Sally to use at Bunco.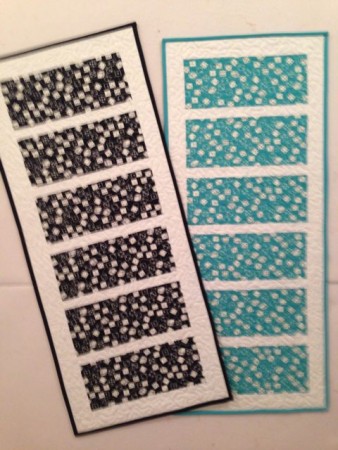 And, lastly, this wall hanging for Sally's Gingerbread Christmas that I blogged about before.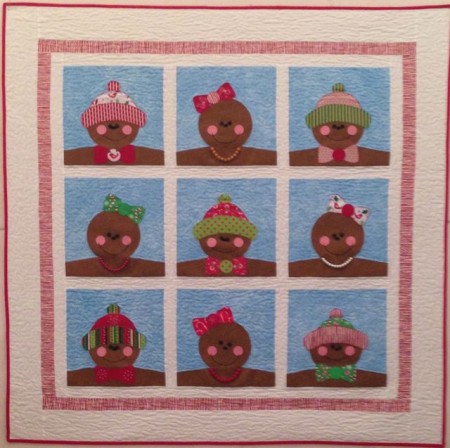 Fun, fun!