Before I show the rest of the quilts I took pictures of, I should tell you about the ones I didn't take pictures of. There were tons of quilts that had beading and bedazzling on them! The workmanship was superb, but I'm not a glitz-your-quilt kinda gal, so I didn't take pictures of those! I did, however, take photos of the more traditional quilts. These are the ones that float my boat!
First, a little humor. This is a feedsack quilt! Yep, made with modern, plastic feedsacks. How funny!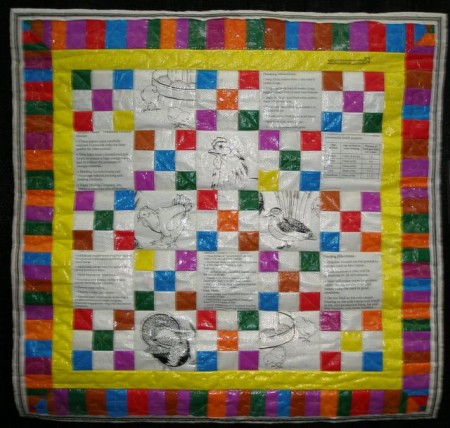 I recently saw another version of this quilt at the Sisters quilt show. I'm gonna make this one someday!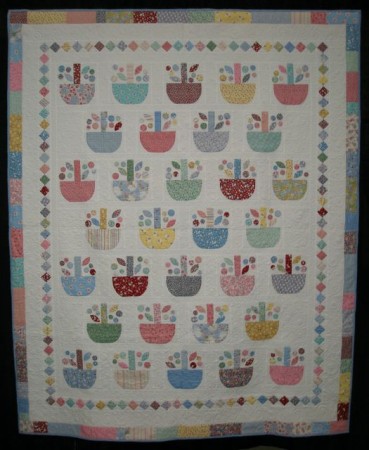 When I first looked at this quilt, I saw bow ties–gray bow ties pointing left and cream bow ties pointing right. On closer examination, though, this quilt is a combination of snowballs (red floral) and four patches.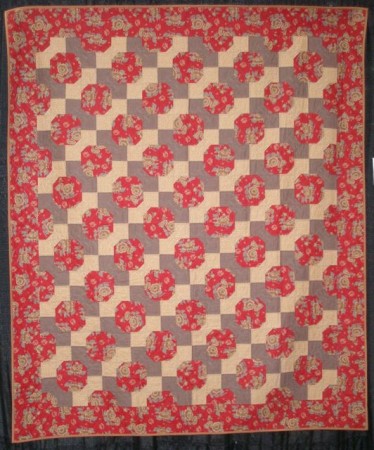 There's something to be said for quilts from solid fabrics.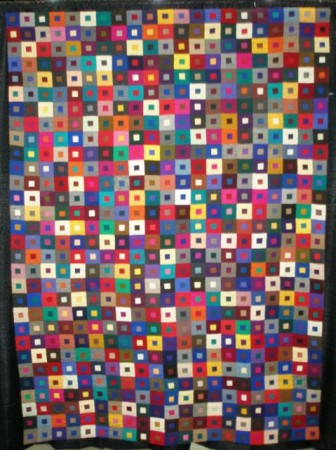 Love the gradation of colors on this quilt.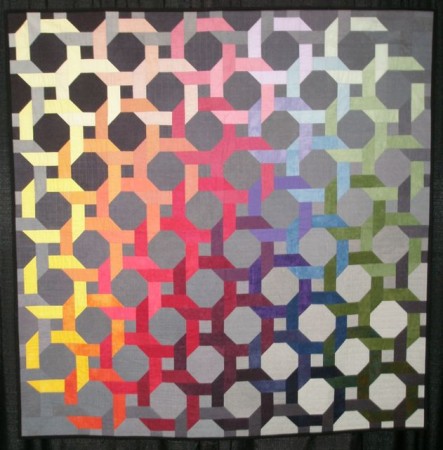 Love it! There's a lot of work in this border.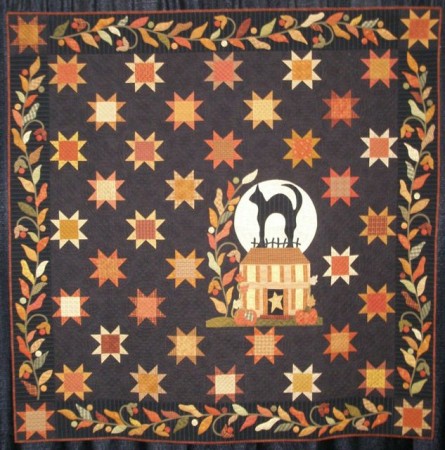 Isn't this gorgeous?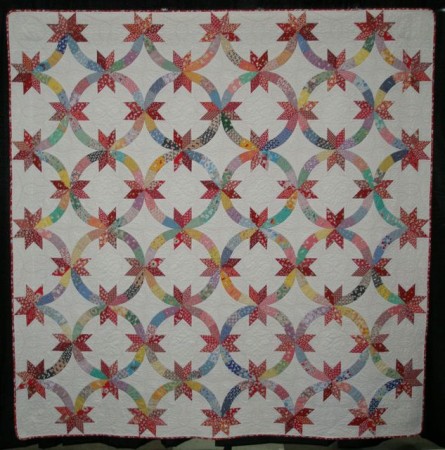 This antique quilt was in the Latimer Quilt Museum's booth.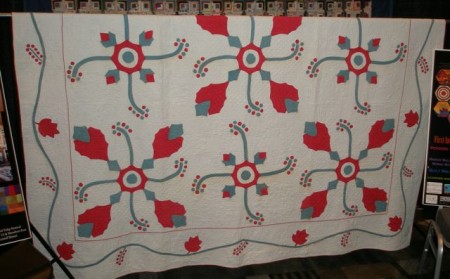 So was this one.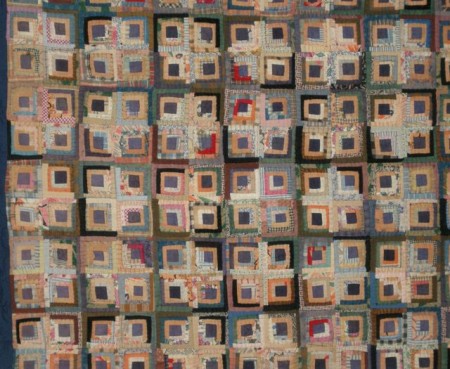 Don't miss the border treatment when looking at this quilt.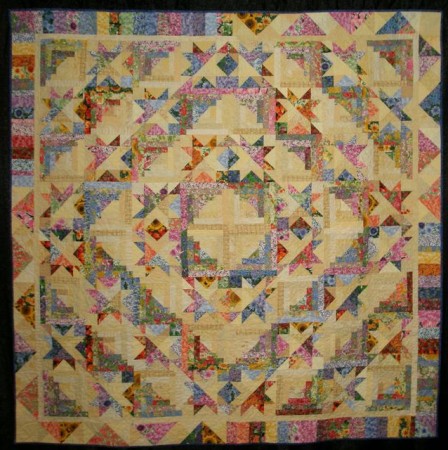 Great setting.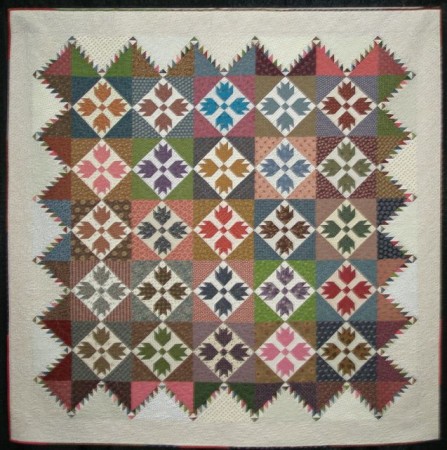 This was a "quilt rescue," according to the info.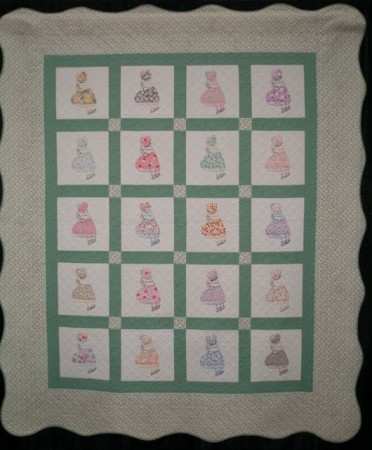 I've always called this block Girl with Nosegay.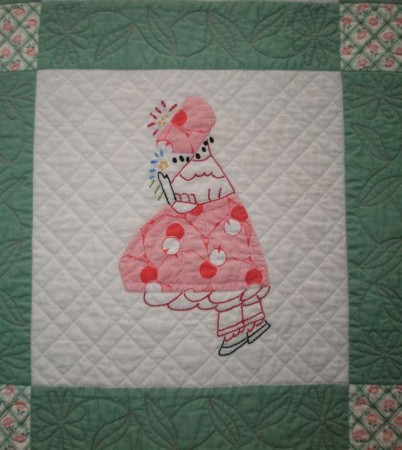 Fabulous Drunkard's Path.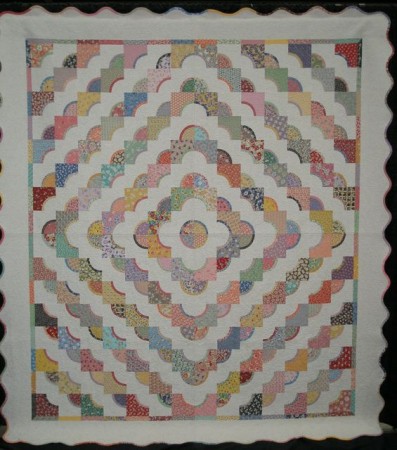 It's made with bias edges!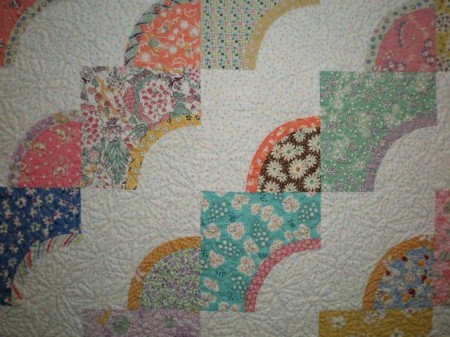 Lots of inspiration. I've gotta go sew!