Oh What Fun It Is!
I've been designing fabrics for a few years now, and am absolutely loving it!  I'm often asked how and why I started designing.  The simple answer is, I couldn't find any orange in the 1930's reproductions!  Well, not just orange, but other saturated pastels.  When I looked at my old quilts, like this Seven Sisters, I loved the strong colors.  Sure, I loved the faded pastels of Thirties quilts, too, but I wanted both!
I design fabrics for Timeless Treasures, a family owned company in New York.  I love, love, love working with them.  Every fabric line is a collaboration.  The whole process, from concept to getting to feel the fabric between my fingers is so rewarding.  I also get to design projects from each new line.  Now I ask you, playing with fabric–does it get any better than that?
Here's my latest line, Sweet Pea.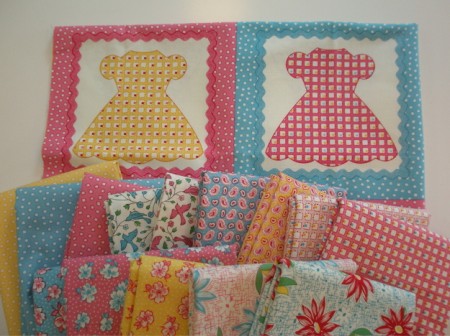 I always do a panel with each of my lines.  This one is little doll dresses.  I call this Baby Doll.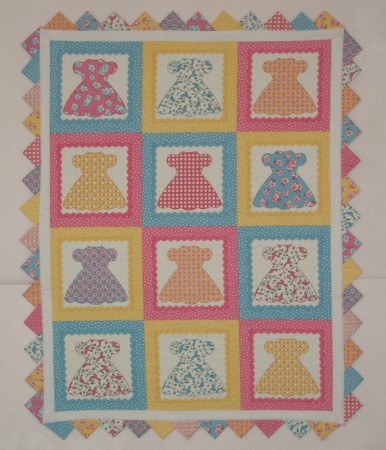 Here's the Timeless Treasures booth at Quilt Market–well, at least the part with my fabric line.  I designed the Lollipop quilt.  And isn't the Sweet Pea Jumper adorable!?!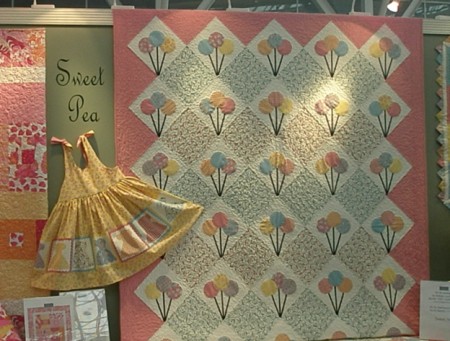 Here are some shots of my earlier lines with Timeless.  Through My Window is a Redwork/Blackwork line.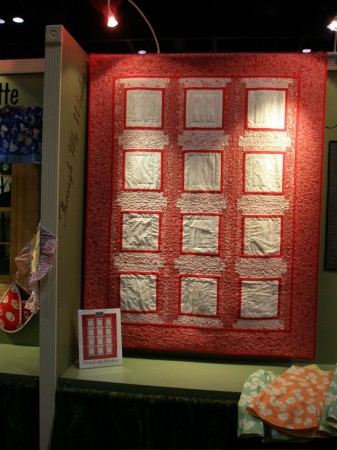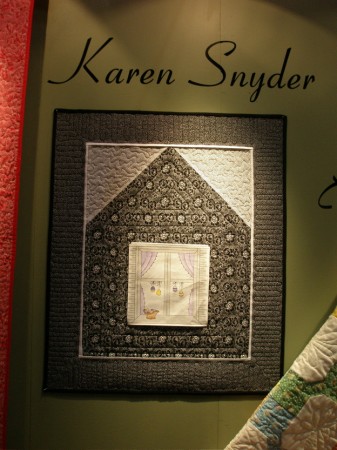 And a sweet floral line called Daisy A Day.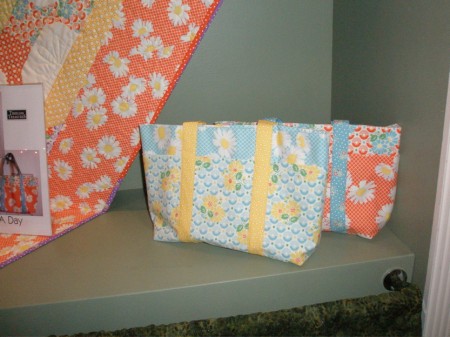 Oh, and that Seven Sisters quilt, I even did an "opportunity cloth" inspired by it.