Today was the first day the vendor booths were open here at Quilt Market.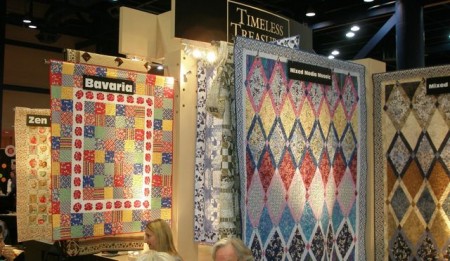 Timeless Treasures really increased their booth space this Market, and everything looks fantastic–including this adorable line, Bavaria! 😉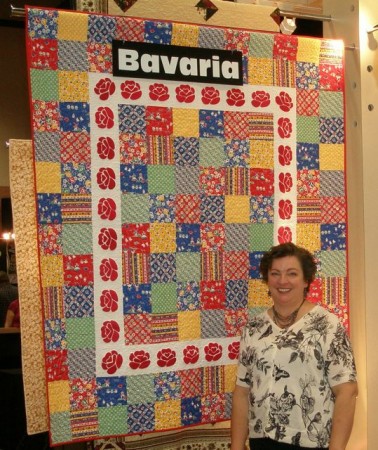 Only one yard of each print was flown into the office in New York, and it had to be cut up for 20 samples, so each salesman would have a set so they're very tiny!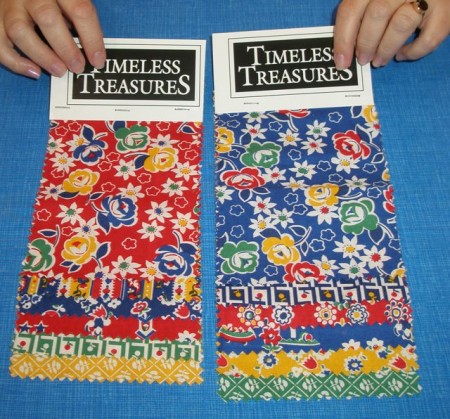 Needless to say, I'm quite fond of the Orange Crush line.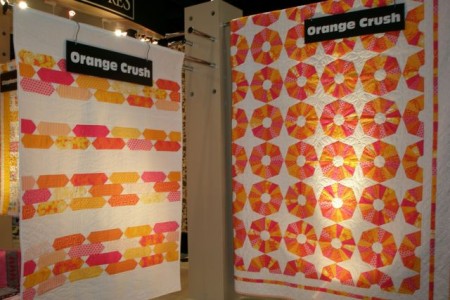 Timeless does fabulous batiks, and Mango Salsa is really pretty.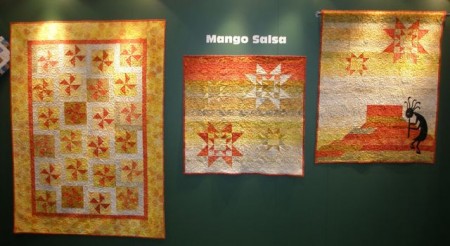 I'm thinking I need to make a circle quilt!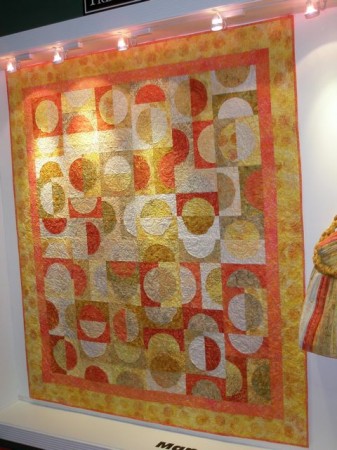 Isn't this a pretty purse made from the Tonga Treat?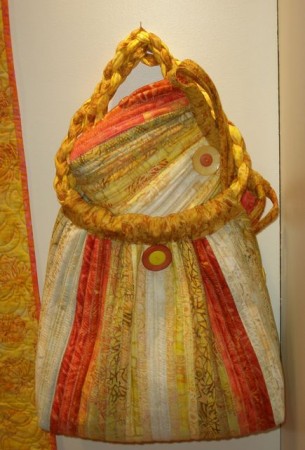 Everything old is new again! My bedroom in the early Seventies was hot pink and orange.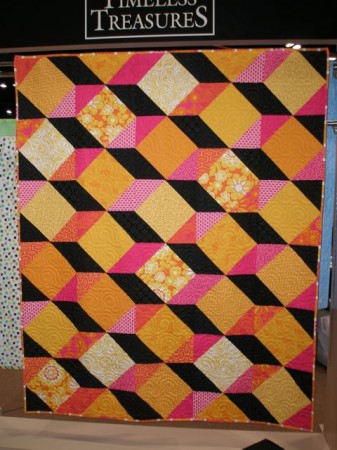 More pretty fabrics.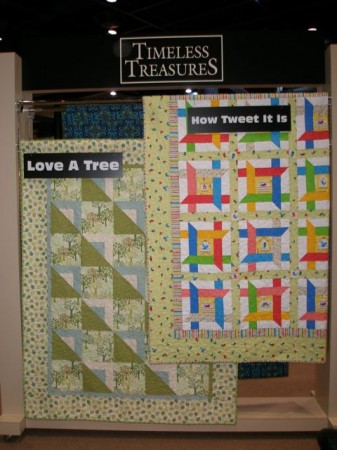 Black and bright is always stunning.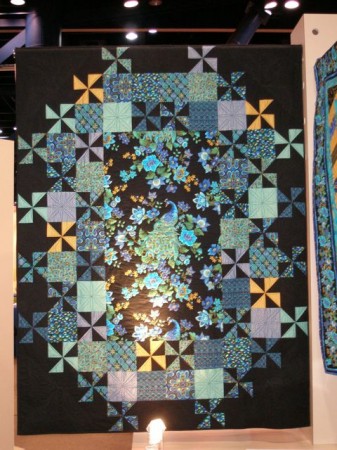 Wild Ginger.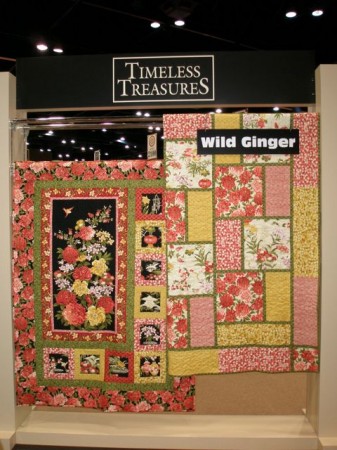 Mixed Media Mosaic.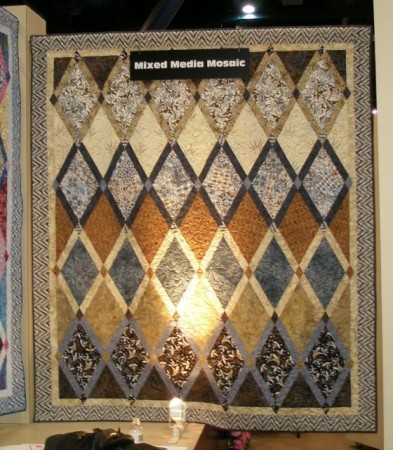 Made from pre-cuts.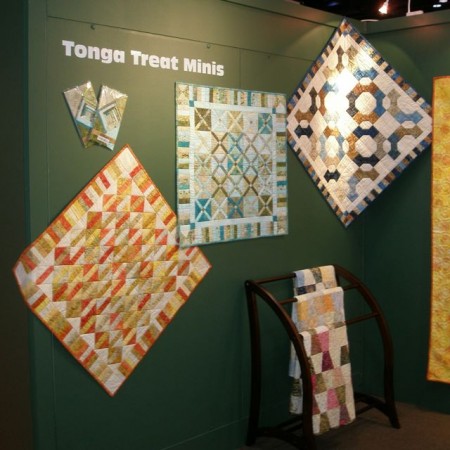 More eye candy.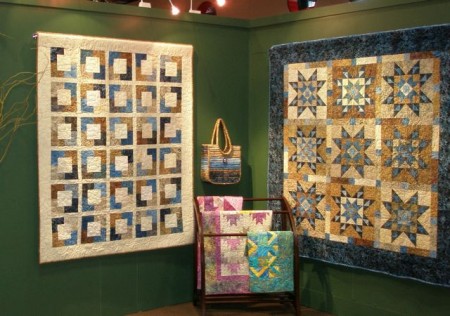 This is Monica Lee's Cardigan Girls. I got to meet Monica this Market, and she's a hoot!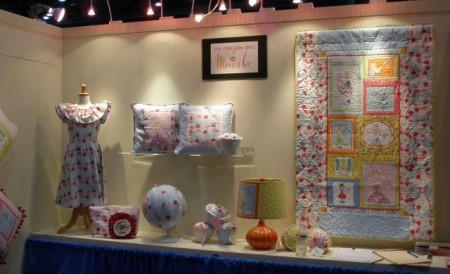 Catch of the Day is adorable with lobsters and crab.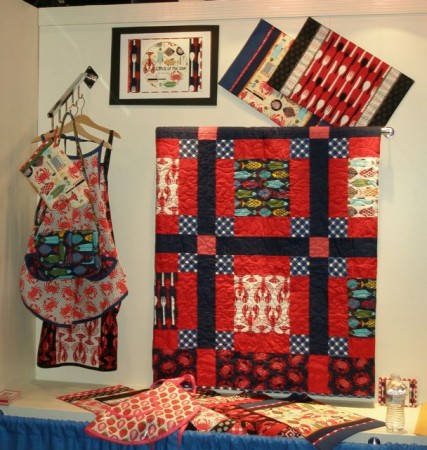 L'amour de la vie is a cute little French line.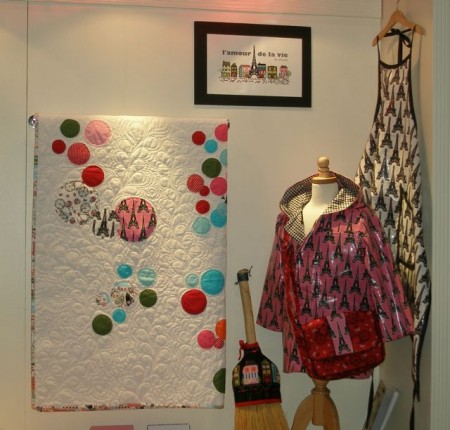 Mechanical Genius is a first line from Mo Bedell. Perfect for boy quilts!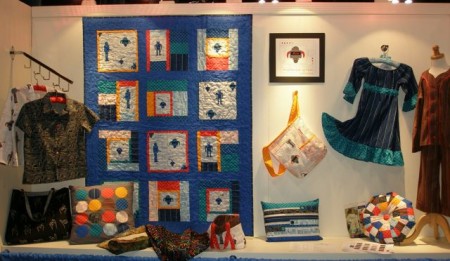 Don't' you love how the selvedges are incorporated into this pillow?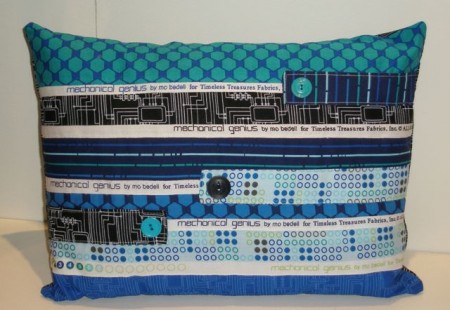 Sweet on NYC by Sugar Pixie.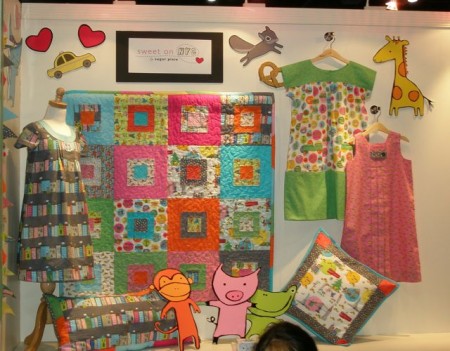 Bella Verona is a beautiful new block of the month.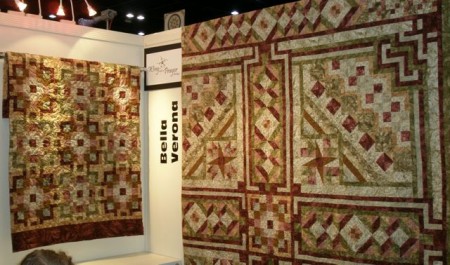 And Timeless has an exciting new division called Dear Stella.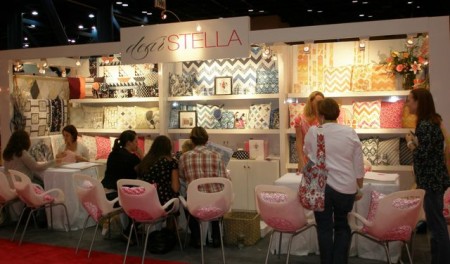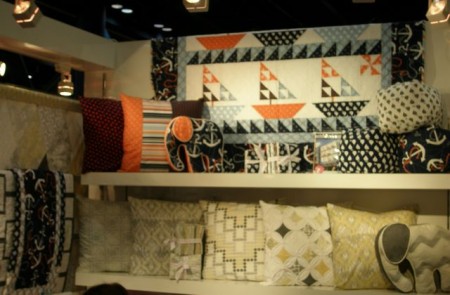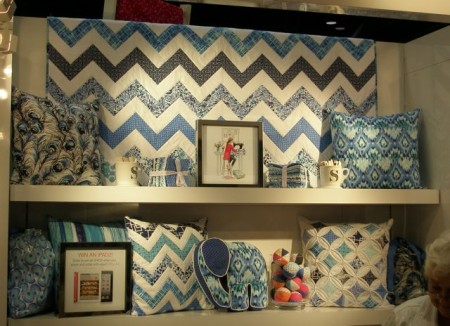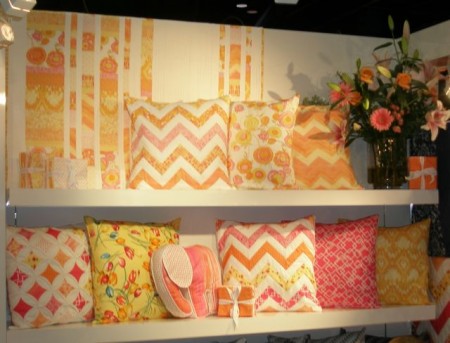 So much inspiration! And all this in just one booth!