Yeah!  I've finished all the embroidery for the Christmas Morning Quilt.  Here is block 9.  Bobby and Sally found wonderful toys underneath the tree!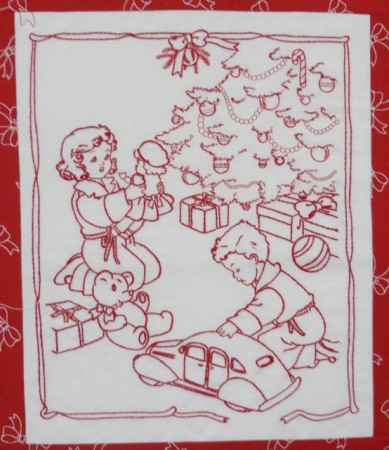 I double framed each block before sashing.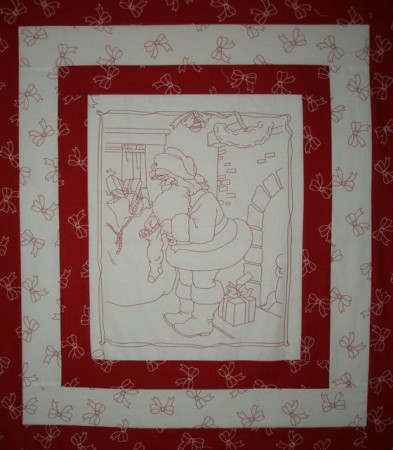 Then put it all together.  I love this quilt!  It so reminds me of my own wonderful Christmas when I was a girl.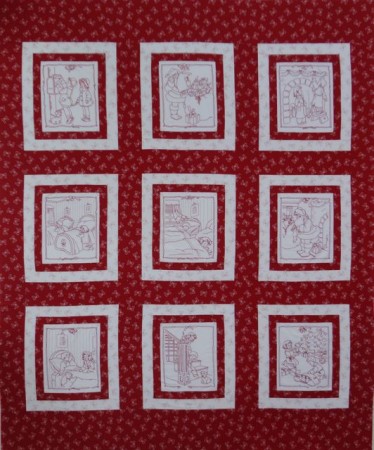 You can find kits on my website!