Last Saturday we emptied out the attic storage room–the room we call The Anne Frank Room because of the hidden door. The big, deep drawer units that were in there weren't the best for organized storage, and Bob is building me shelves. The plan is that everything that goes back in will be ORGANIZED! Of course there were some quilts in there.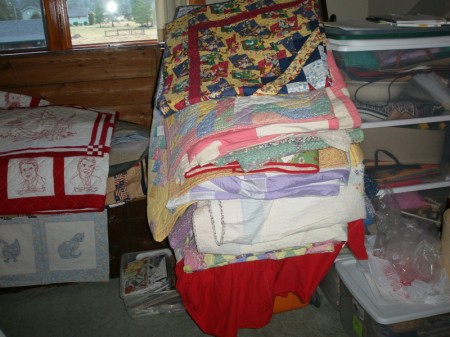 Since my nephew, Cole, always spends a few days with me after Christmas, and we usually need a project, our project turned out to be organizing the quilts! He made Excel Spreadsheets for five categories of quilts–Quilts from Karen's Fabric, Quilts from Karen's Books, Newly Made Quilts, Quilts from the 1920′s – 1950′s and Quilts Pre 1920. Each spreadsheet has a spot for the name of the quilt, it's size, where it's stored and a place for notes. Then the fun began–sorting, photographing and tagging! But not just the quilts that were in the Anne Frank room. Oh, no! We did them all. The quilts from my Swedish immigrant trunk. Honest, there is a trunk under all those quilts!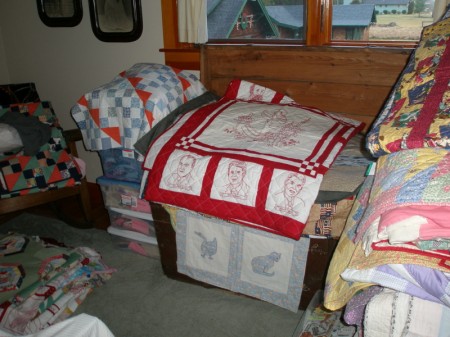 The quilts in the studio.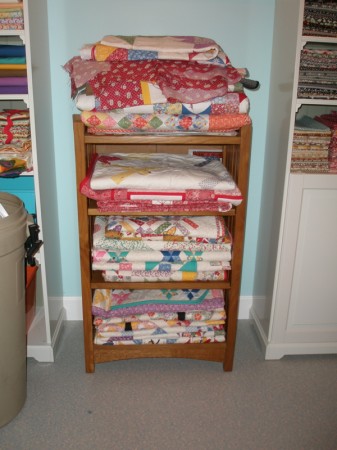 The quilts in the TV cabinet.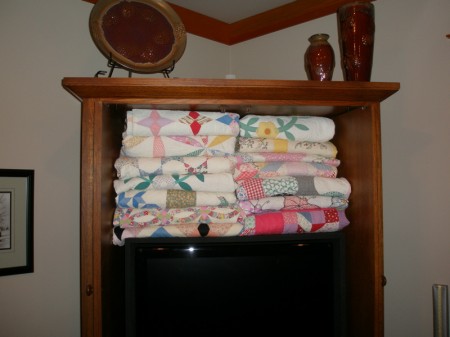 We brought the last of the quilts home that were still at the Anna Lena store!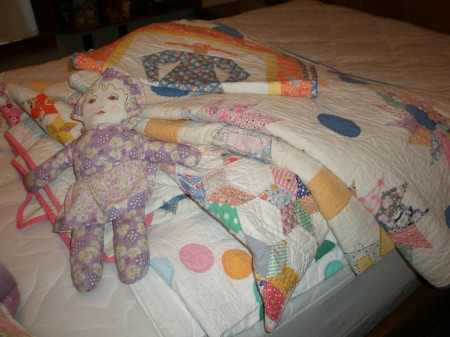 And the biggest stacks of all–the quilts from my books! On the left, the quilts from Bundles of Fun. In the middle, the quilts from Fat Quarter Fun. On the right, quilts from Quilts From My Garden. Why did I think it was a good idea to make each quilt twice–in different colorways–to see how different they could look?!?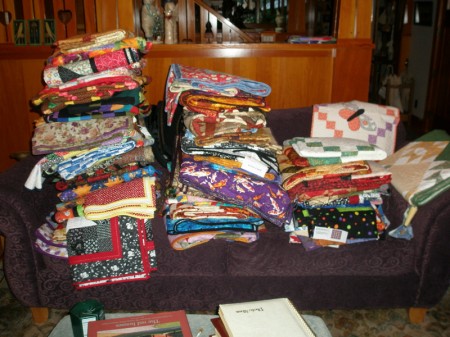 Right now there are quilts EVERYWHERE! It takes longer to fold them up neatly and store them than it did to open them up and photograph them!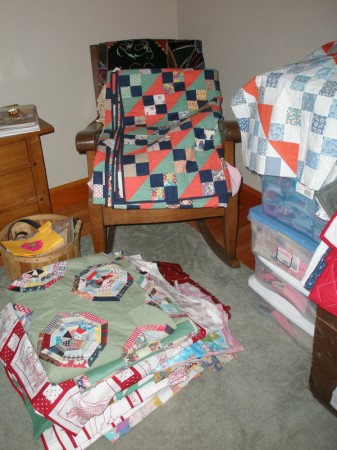 But I brought home my baby crib, and some are going in there.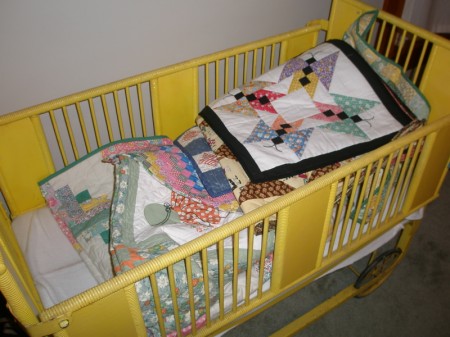 Quilts from my books are stored at my mom and dad's house. The Swedish trunk is full. The guest beds all have quilts on them. I'm even going to be selling some of them. That's what this stack is.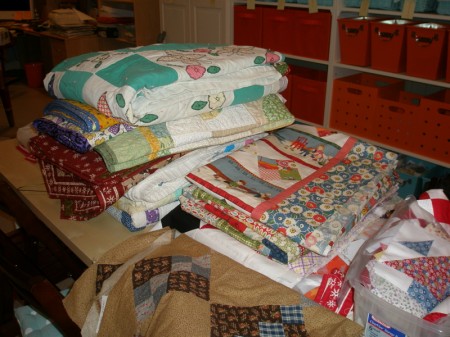 I'm sure I'll come across a few more, but I'll add them to the great spreadsheets Cole made, and it will be so nice to know where everything is! Thanks, Cole, for making Anna Lena Land a little more organized!