Really! I got to have breakfast with Joe Biden in Seattle last week.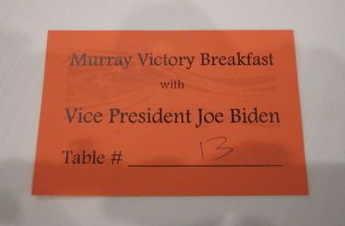 It was a fund raiser to kick off Senator Patty Murray's re-election campaign.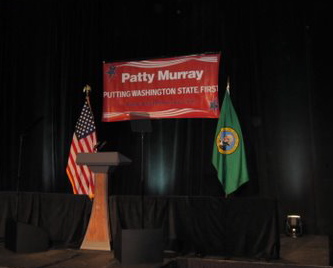 My parents bought a table, and we were right up front.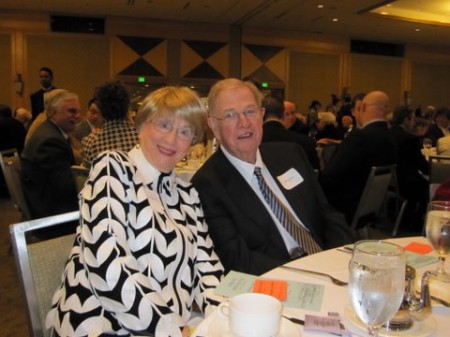 I think Bob may have been the only one in the room with a John Deere tie on! And speaking of Bob, he was turned away by the Secret Service at the security checkpoint! He had a pocket knife! Luckily, he could leave it at coat check, but I think the SS kept a close eye on him all through the event….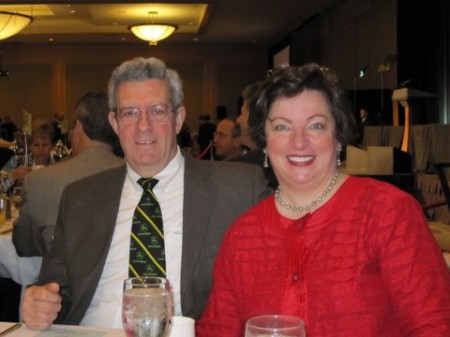 My sister and her friend Robin were there.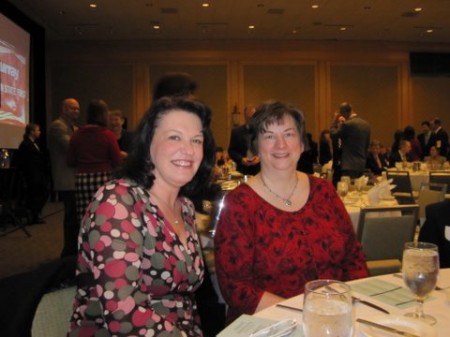 My brother-in-law, Ray.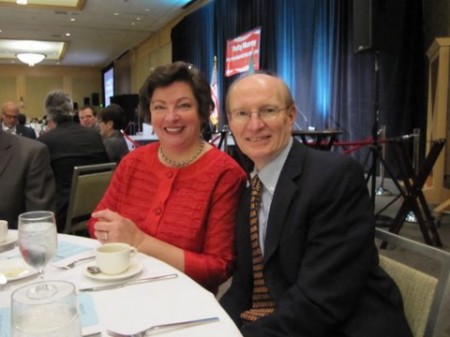 Cole got an excused absence from school–but had to report to his classmates!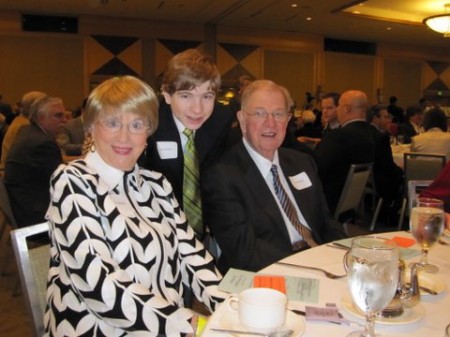 Of course we had warm-up speakers.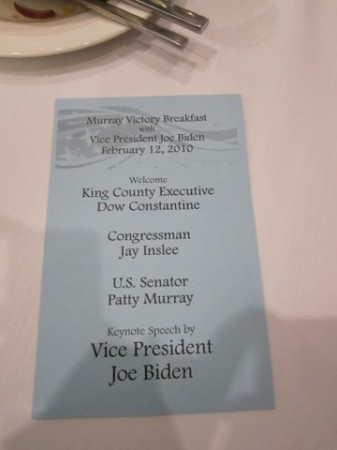 I had a clear shot of the stage, and while they aren't the best quality photos, I'm happy to have them.
Here's Dow Constantine, King County Executive.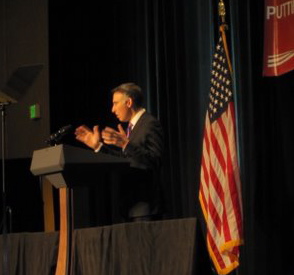 And Congressman Jay Inslee. He and I have hiked to the old growth cedar grove on Long Island together, but that's another story!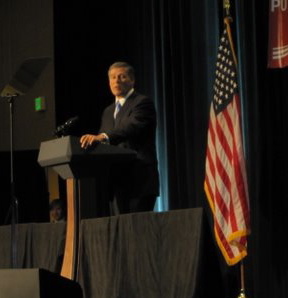 And Senator Murray, of course.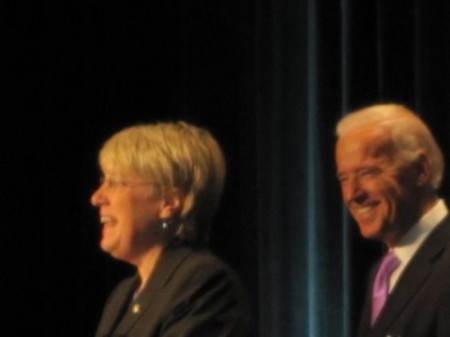 Then the Vice President himself.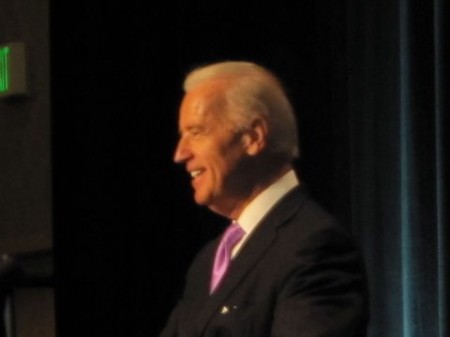 He talked about a half hour and was very engaging. He pressed some flesh in the crowd afterwards.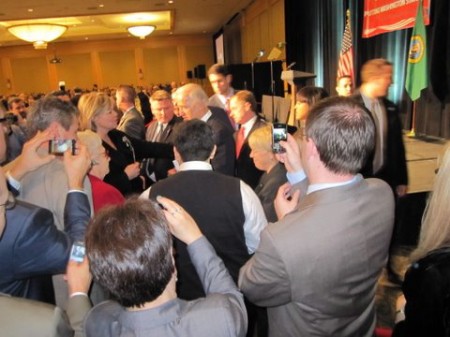 Mom, Dad and Cole got to go through the receiving line and had a professional photo with Senator Murray and VP Biden, but we weren't allowed in. Bummer! All in all, a very fun morning. Oh! Oh!! Scott at http://www.redfishphoto.com/, the official photographer, has given me permission to use the photo. Here it is!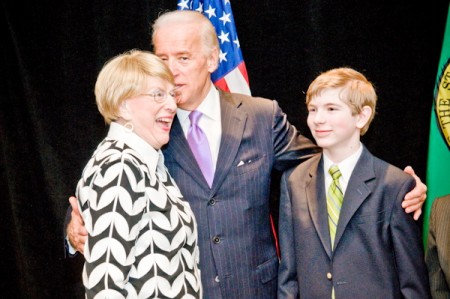 Doesn't it look like Joe's telling my mom a great joke!?! Actually, he was leaning in to kiss her on the forehead!