You know I love designing fabrics–or redesigning fabrics, as the case may be.
Since I work with 1930′s prints, I often start with vintage swatches. Sometimes–with the help of the graphic design staff at the fabric company I design for-I'll take a vintage print use the main flower, change the background, make something larger or smaller or closer together.
Sometimes, though, the pattern is just perfect the way it is! That was the case about five years ago when I was designing my Wash Tub Bears line of fabric. I always try to combine a dot or a circle in each fabric line. Well, this piece filled the bill–it was dots inside circles! It reminded me of speckled eggs, and I named it Speckled Dots!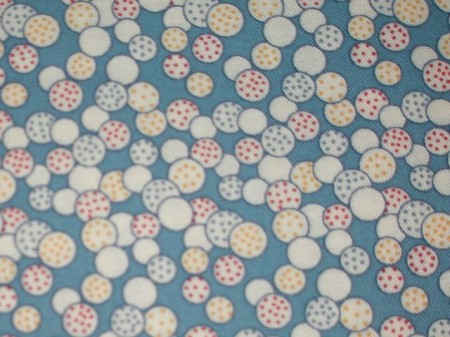 The original swatch I had was blue. We also did it in red…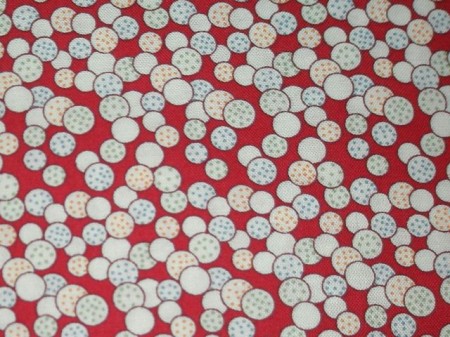 …brown…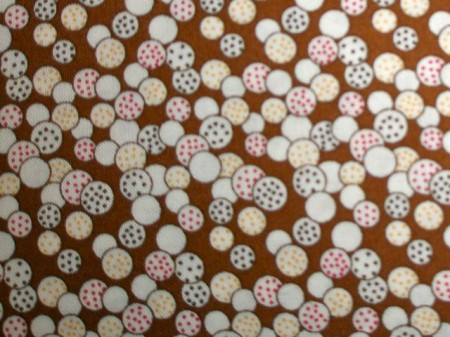 …and lavender.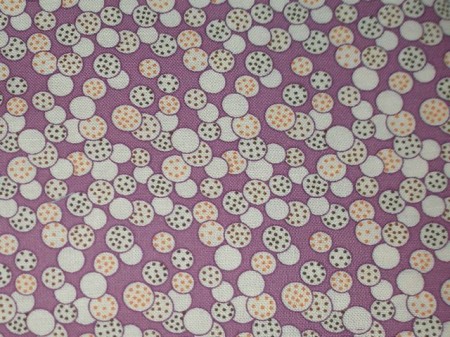 When I first started designing fabric, I was lucky enough to have as a friend and mentor Darlene Zimmerman. She had been designing Thirties prints for a long time. She said to me, don't be surprised someday if we both use the same fabric for a future line. Yikes, I thought, I don't want to do that!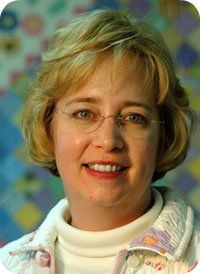 But I knew what she meant, because I had seen one particularly adorable duck-in-a-top-hat print produced by three different companies–AND I had an original piece of it in some of my grandma's scraps. This is it.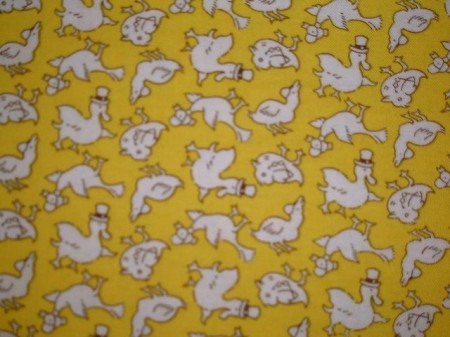 Imagine my surprise when I was in Sisters Quilt Shop recently and spotted what I thought was a bolt of "my" fabric.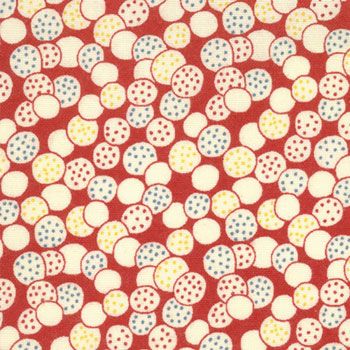 I picked it up and discovered it was part of Sandy Klopp's Punctuation line!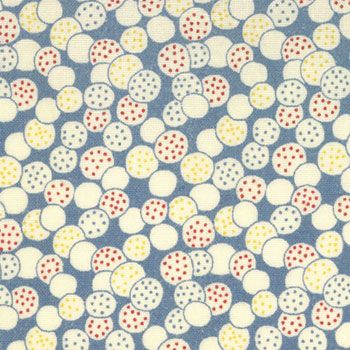 And not only had she done it in red and blue, she had done it in green…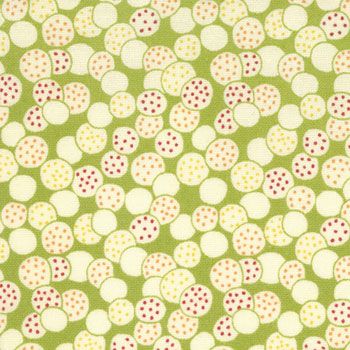 …and black…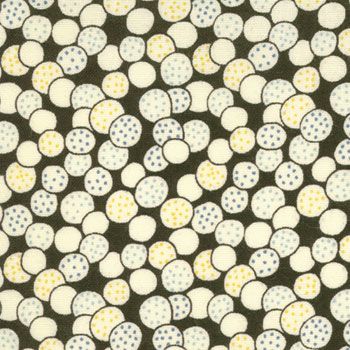 …and ORANGE!!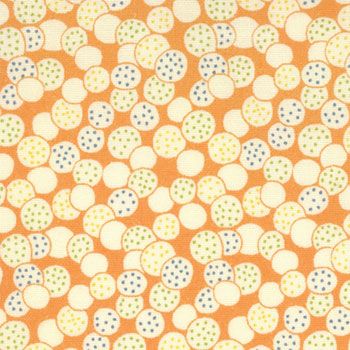 You can bet I bought some of that for my stash! Thanks, Sandy, for the orange!