Here's the last installment of Tah-Dahs from the Spring Quilt Escape.
These bright blocks were made by Sue.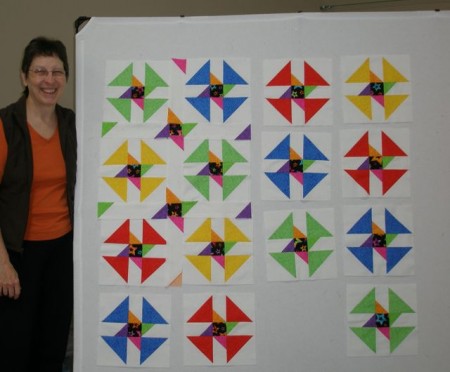 I love the tall, skinny Churn Dash blocks that Nan was making.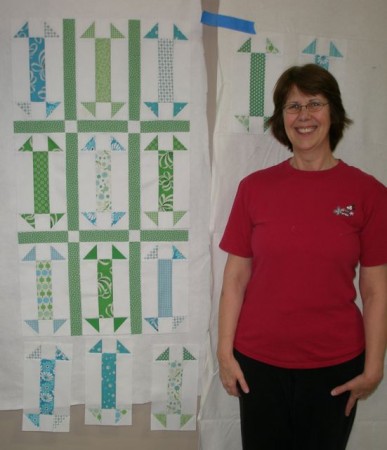 Chara made this baby quilt with lambs in the borders.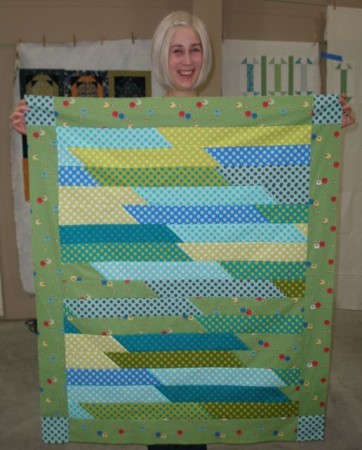 I think these snowball blocks belong to Karen J.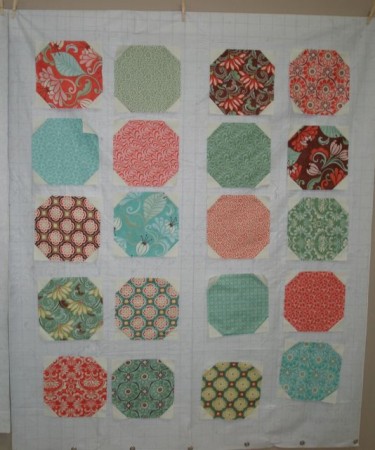 Stephanie made this striking quilt top.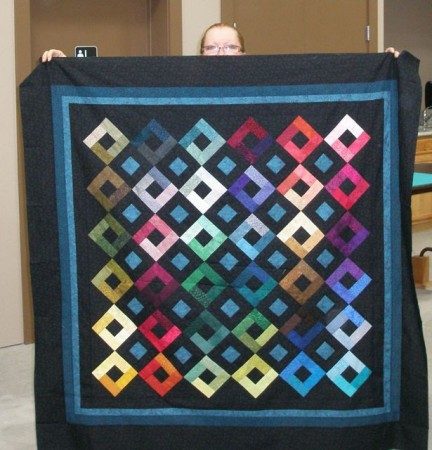 That's Connie, looking quite coy, behind her polka dot creation.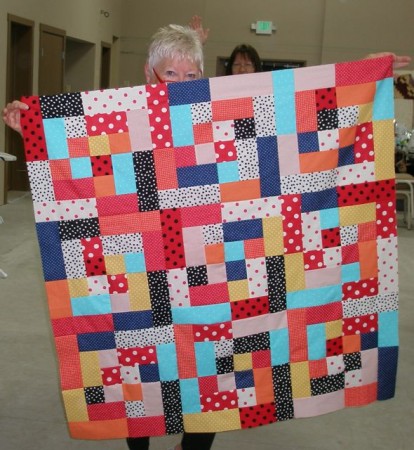 Pat made the quilt tote that I demonstrated.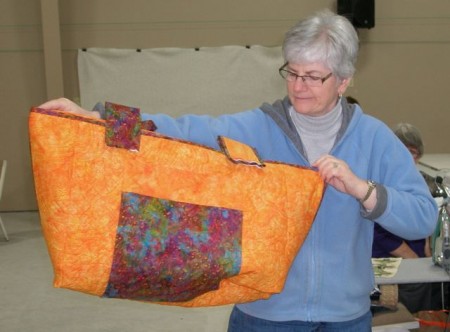 She did some fabulous free motion quilting on it.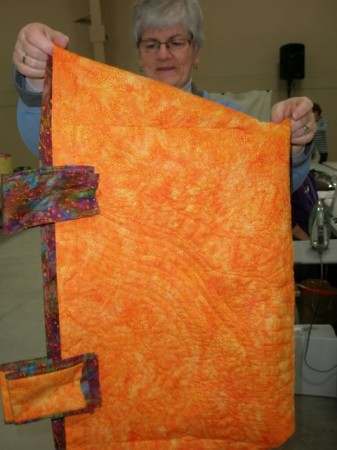 Sarah has some appliqué planned for this, but I made her pose with it anyway.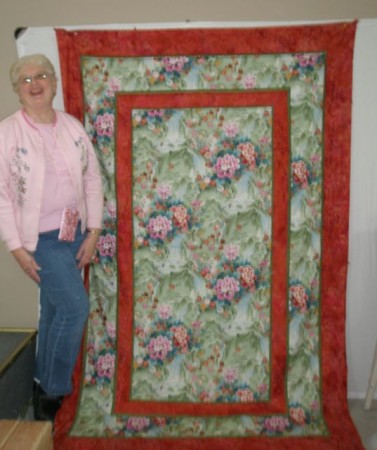 Marsha got this great top finished.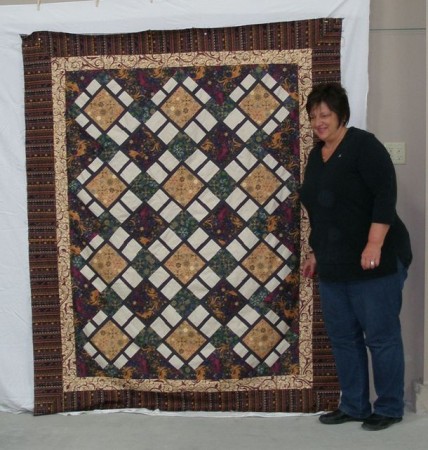 Lonna was working on some beautiful indigo and cheddar blocks.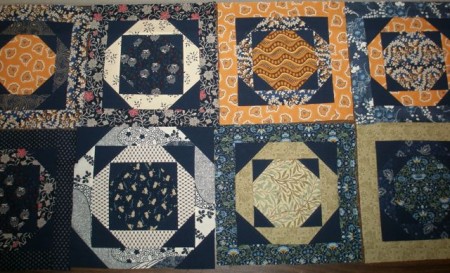 Annie got this tah-dah finished just before we left on Sunday.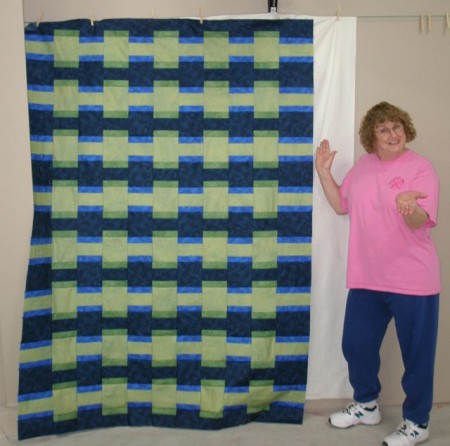 Jean made this incredible quilt.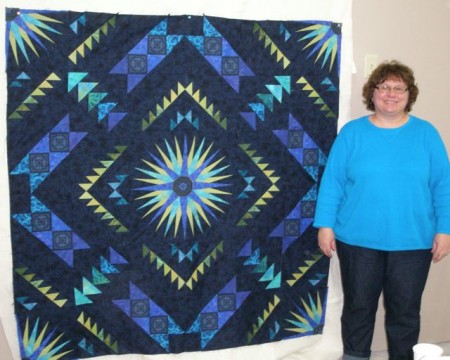 And yes, I even did a little sewing. That bin is filled with selvedges…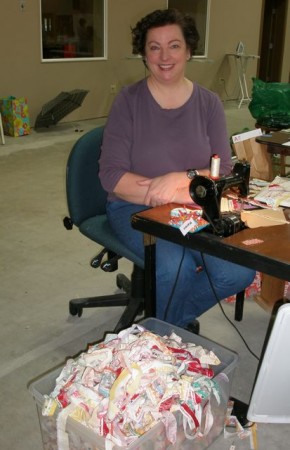 …and I got a lot of blocks made, but want to do more.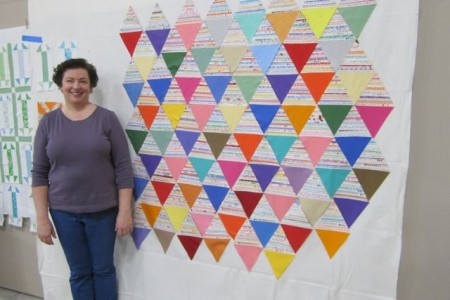 As at any retreat, we had lots of goodies, but I had to share photos of these two. Cookies from Karen R…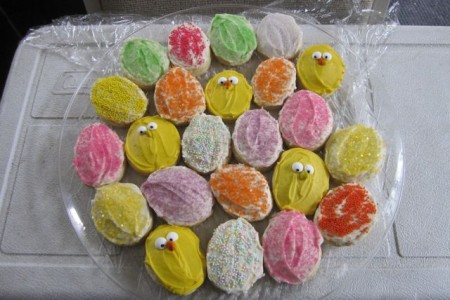 …and cake balls from Robin.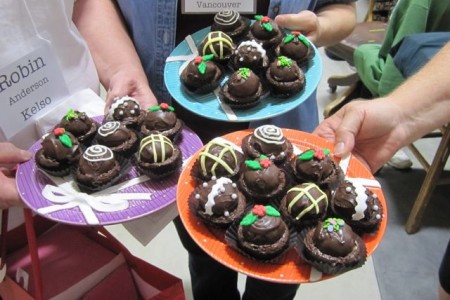 It was all great fun. I can't wait until September when we do it again!