Now you'd think that would be a good thing, but when you're trying to retire, not necessarily so!
During my recent GOOBER (Going Out Of Business – Early Retirement) Sale at Anna Lena's, Bob and I were working closely with a couple who wanted to open a fabric shop in our building. They wanted to buy our remaining inventory, all the fixtures, the fudge business and rent our building. This really nice couple had a lot of energy and some great ideas. I was excited that there would still be a quilt/fabric shop in town and that there would be someone running it who would add a new twist on things as well.
Well, you know that news you hear every night about the tight lending climate? Suffice it to say, it hit a little too close to home. No deal.
So, here I am, acting all retired, but really I have a not-quite-empty store. In fact, I have 1700 bolts of fabric! Really nice fabric, too.
Pretty fabrics
Fun fabrics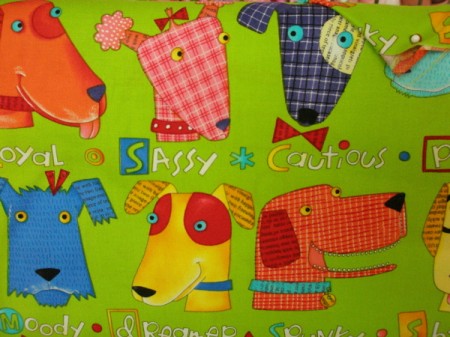 Theme fabrics!
1930's fabrics.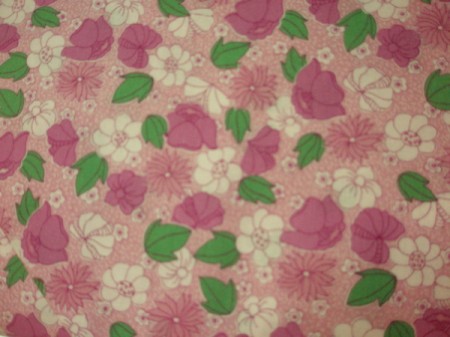 Did I mention I have 1700 bolts of fabric! Did I have a Plan B? NO! But I have one now.
Earlier this week I started pulling some of the fatter bolts of fabric and cutting 6 yard off each one. I put them on my web site and offered a Backing Special–6 yards for $19.99.
HOLY CRAP! People REALLY liked that price. I started selling lots of 6 yard cuts. I had to take more photos and upload more backing specials to the web catalog. Then I had to fill and ship all the orders. So, that's been my life everyday this week. Working at the store, cutting backings, shipping backings, taking more photos and coming home and loading them up on the computer every night. Hey, I used to have people! People to do these things. I miss my people! But I love going to the post office with my shopping cart full of boxes! Luckily, the PO is just across the street, so I go out my backdoor with my shopping cart and wheel it across the street. There's usually some nice postal patron going in or coming out of the post office who holds the door for me, and I wheel on in. Bye-bye more fabric.
But I'm never going to be able to get rid of all the fabric that way. So, Plan B-and-a-half. I'm going to re-open the store. Wait, wait, wait. Just for four days. Over President's Weekend I'm having a Last Chance Sale. February 13, 14, 15 and 16 I'm going to open the doors from 11 – 4. All fabric will be $3.99/yard. If you buy 10 yards or more, I'll sell it for $3.00 a yard. And that doesn't mean 10 yards of one fabric, that means 10 yards total! All books will be $7.00. All patterns $2.00–or, buy 10 patterns and they're just $1.00 each!
So, cross your fingers and help me hope that by the end of the long weekend, I really will have an empty store and will be retired!
I don't want to have to come up with a Plan C.