Our recent trip to Grants Pass, OR and Eureka, CA yielded some great sign finds.
Grants Pass welcomed us by telling us, "It's the climate." I've got news for them. Their rain wasn't any more special than our rain at home.

There were plenty of fine looking places to stay. Darn, no vacancy at the Crest.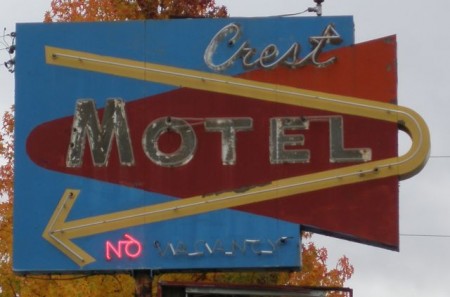 Looks like the Flamingo has gone to monthly rentals only.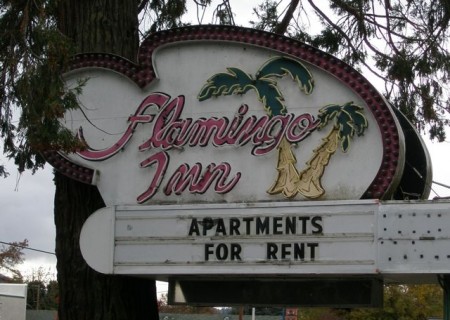 The Bunny was tempting.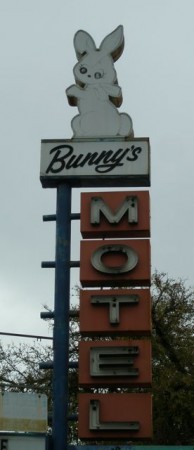 Almost Heaven–hey, isn't that West Virginia?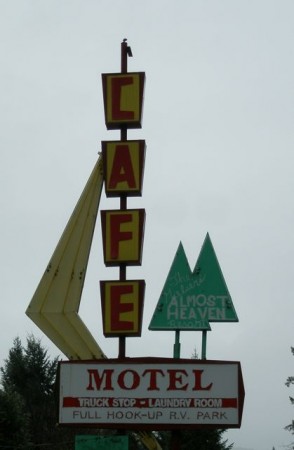 Dining options were also plentiful.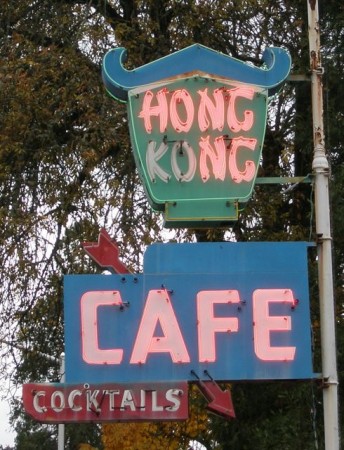 This one tempted me the most.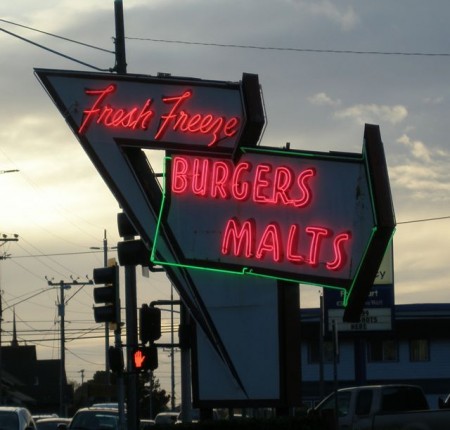 Although I do like Italian food.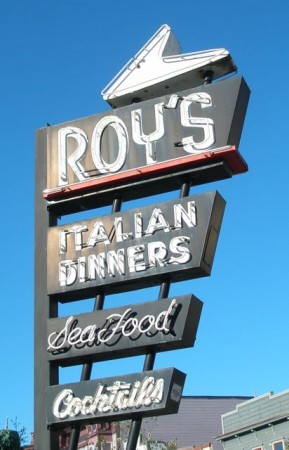 We could have shopped at the Court House Market if we wanted to cook our own dinner.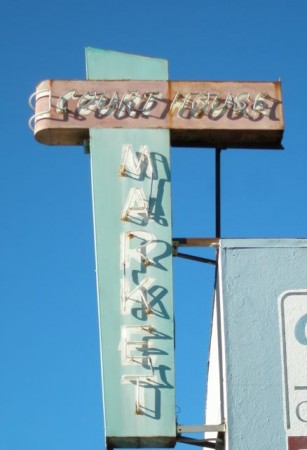 Or perhaps Spadoni's. We could pick up a bottle while we were there. Must be California!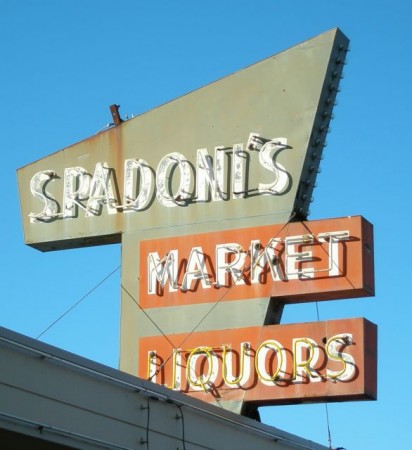 Easier just to slip into the Wonder Bur for a drink, I think.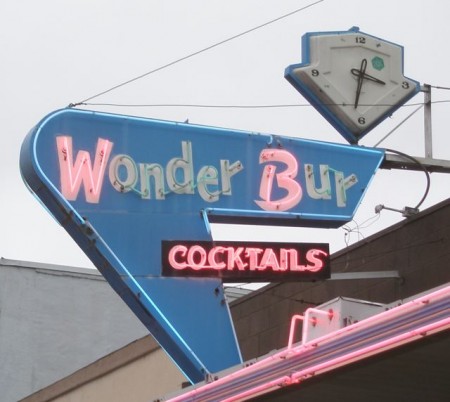 However, a martini at the Shanty might be better.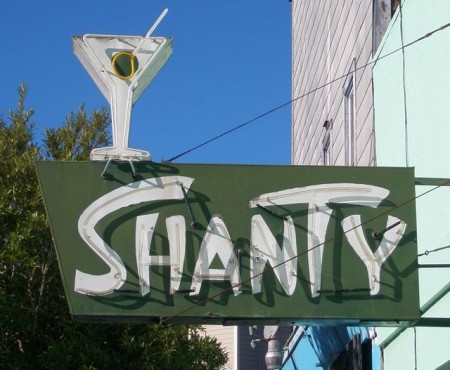 There were lots of choices of movie palaces, like this on in Orick. I wonder what kind of vacuum they use?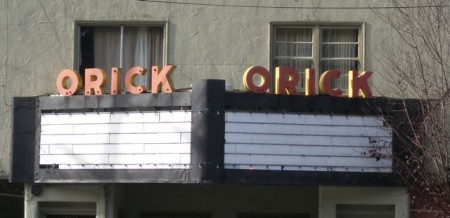 Ah, the Rogue…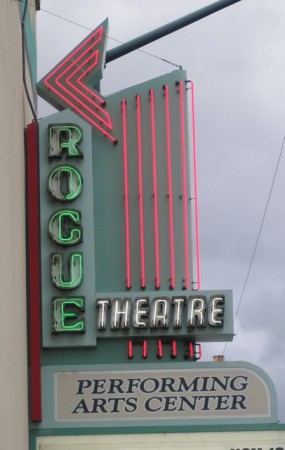 …I believe I went to a movie with him once.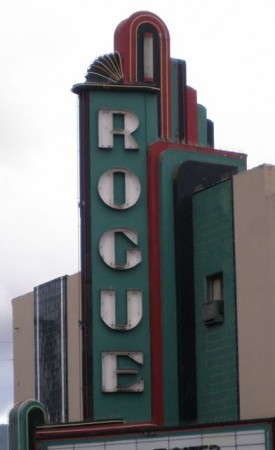 Of course, how could on not prefer the Ritz?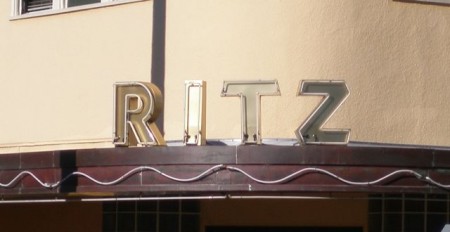 Bob's favorite–a place for doughnuts!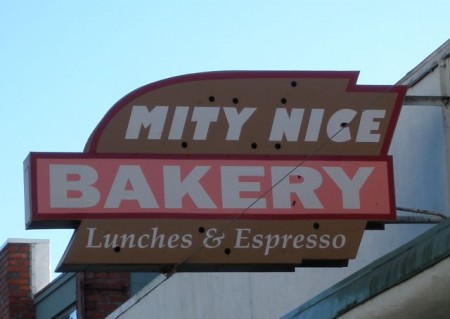 And speaking of Bob…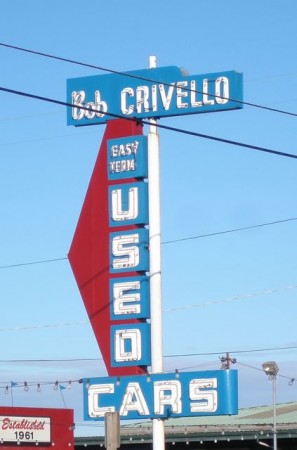 …we could have picked up a fine used car, either at Bob's or…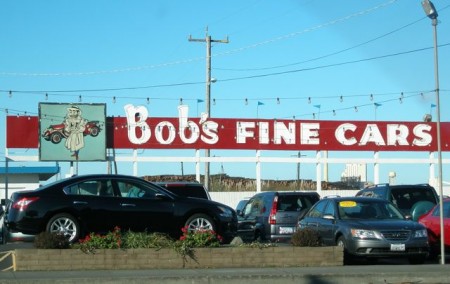 …at A-1 Pre-Owned cars. I wonder which is better, used or pre-owned?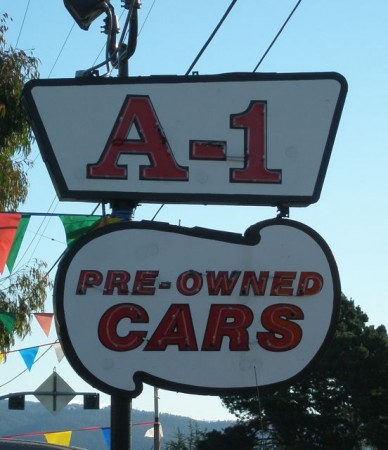 All that glitz and pretty neon. Eye candy!