More of the great projects that people were working on at the retreat.
This is Evelyn's quilt—made entirely from vintage sheets!
Kirstie's dog themed baby quilt.
Patti's gorgeous quilt. She always chooses hard patterns!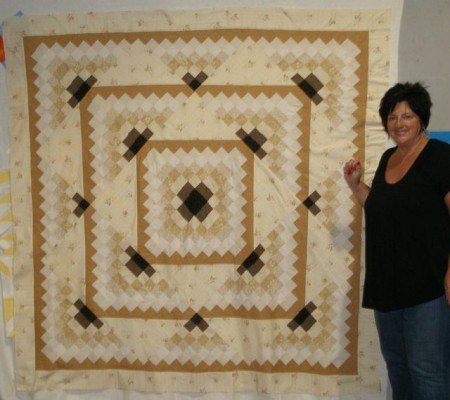 Becky L. made this sweet baby quilt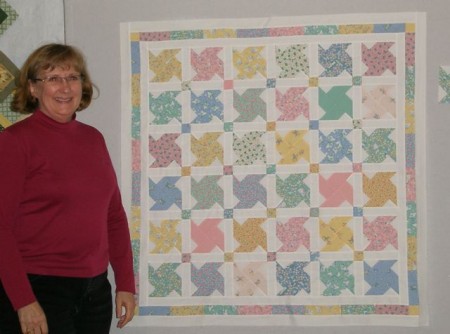 Ethel has all her blocks finished for our guild block exchange.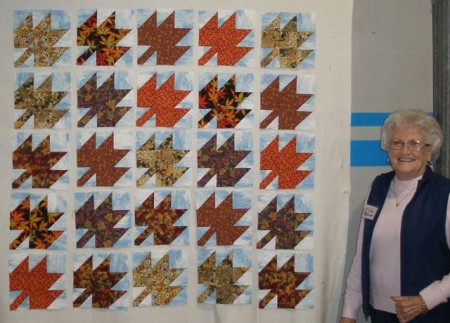 Renee made this Spider Web quilt from selvages.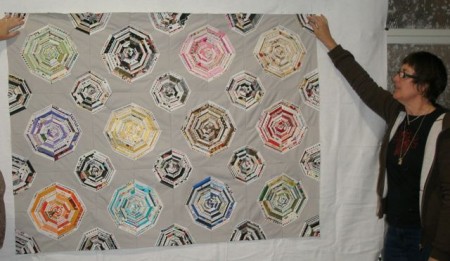 Mary's friend Judy in front of her Christmas Tree quilt, giving us the royal wave!
Heather made this super pumpkin quilt.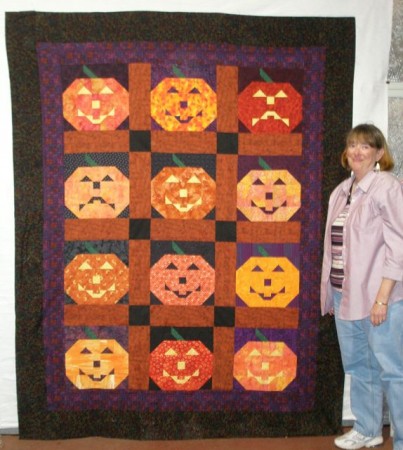 Michelle in front of her Hip T0 Be Square quilt–a pattern she designed.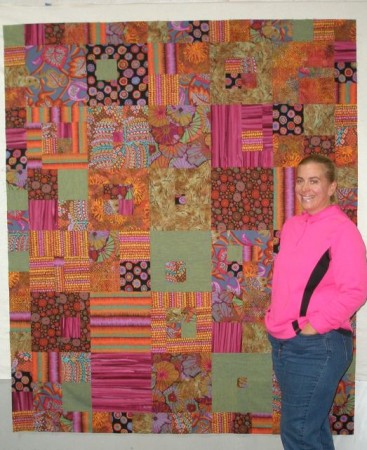 Susan with a quilt that's perfect for showing off a large scale floral.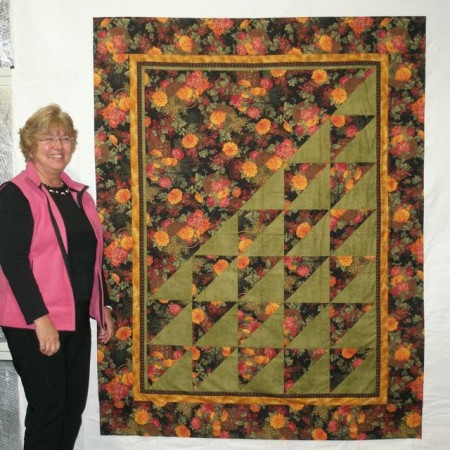 Nancy made these flowers from a Buggy Barn pattern. They're from my fabrics, and she geve me the blocks! Thanks, Nancy.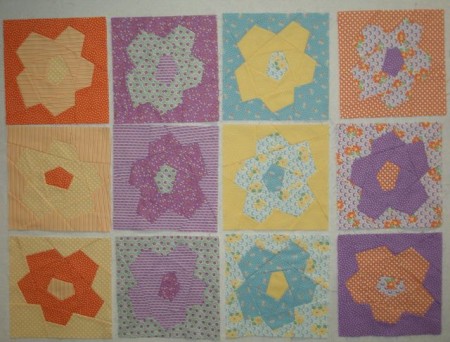 Don't you love this rocking horse Nancy made?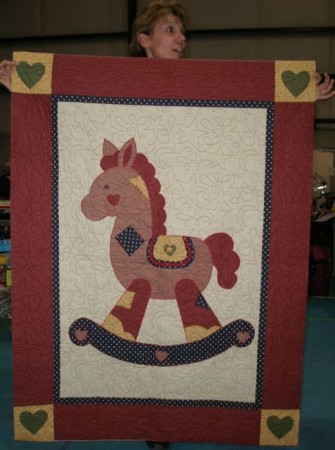 Laura did this Hunter's Star using the ruler I demonstrated.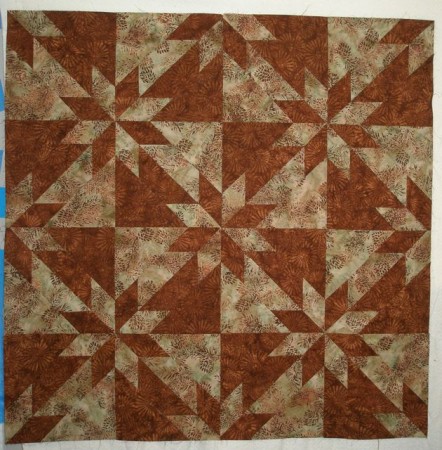 Carol and her daughter, Julie, were both working on this quilt.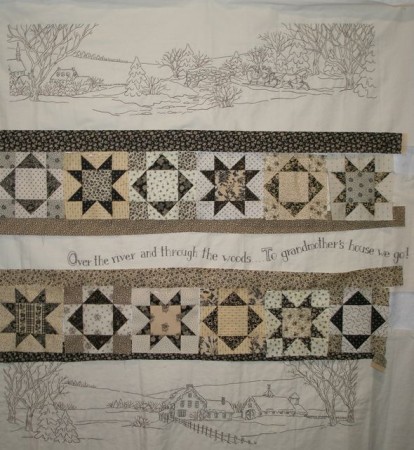 Mary and Teresa were making twin quilts from this pattern.
Here I am demonstrating how to make a scalloped edge on a quilt top.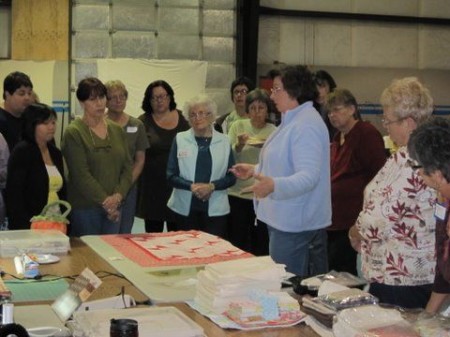 This is the quilt I'm going to scallop. I'll show you a finished picture at a later date.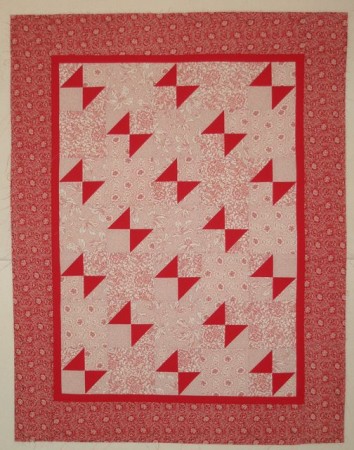 Linda K was working on this fun four-patch.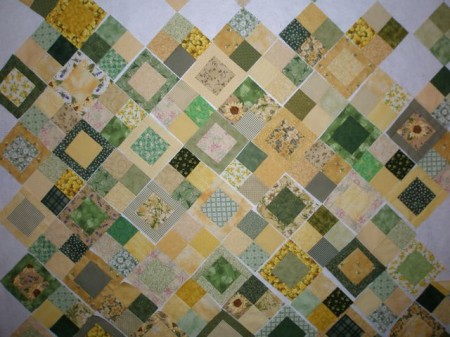 Mary P. got her top put together. All those little squares are 2″ scraps individually pieced! Way to go, Mary.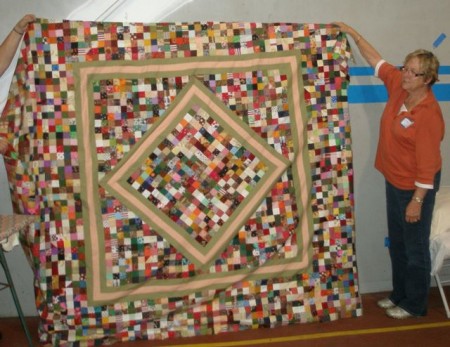 This table runner was Joy's first attempt at machine applique and it turned out to be terrific!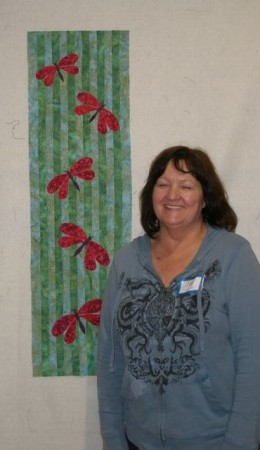 Cathy and Jessica made matching Plate quilts.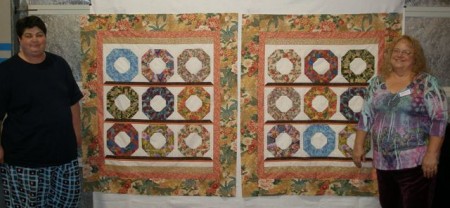 Sandy did a great Halloween quilt.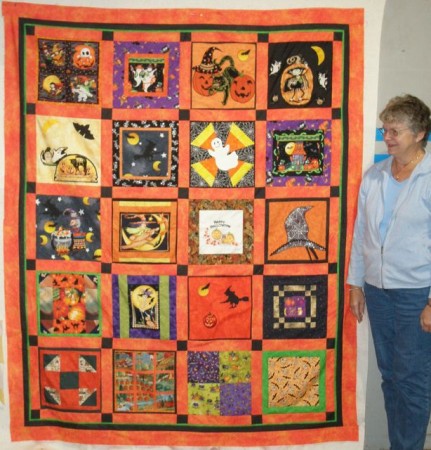 Rebecca was making several of these cute snowmen quilts.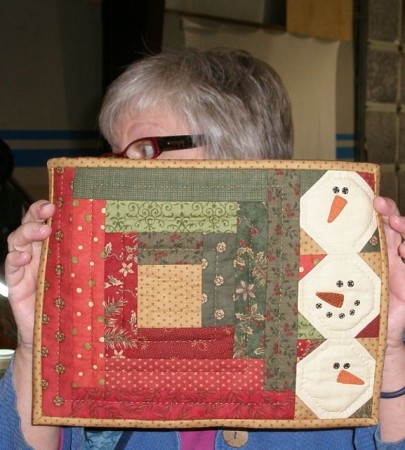 Carol L. also had success with the Hunter's Star ruler.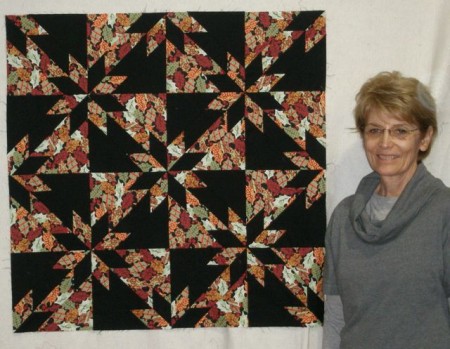 Sarah made this quilt for her husband.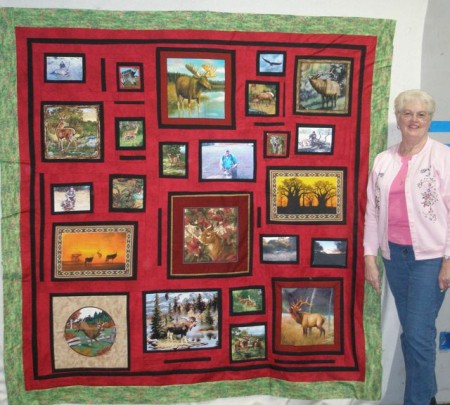 Debbie W. made a Hunter's Star, too. Aren't they all wonderful?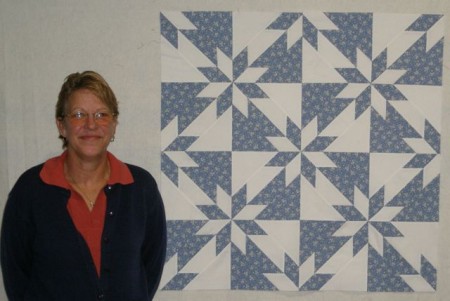 Laraine made this striking quilt.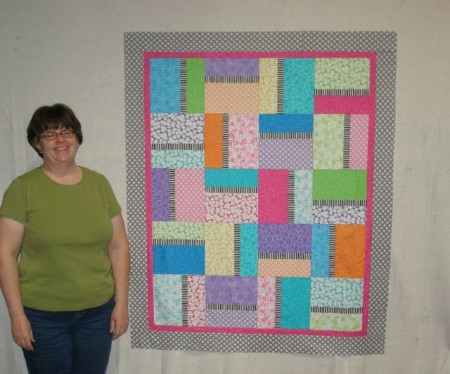 Several of the ladies made lunch bags from our "ugly fat quarter" exchange, and not a one of them is ugly!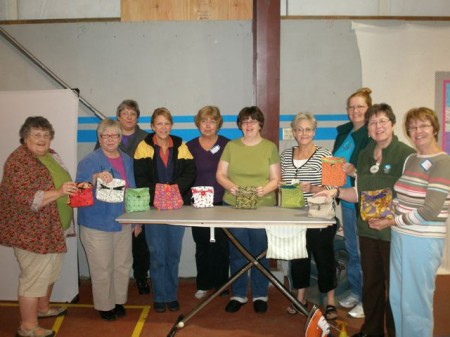 I thought sure Karen J. made this orange and aqua dot quilt for me, but, alas, she's keeping it!