Our show-and-tell at Redwork recently was Dish Towels. I especially love the days-of-the-week themes.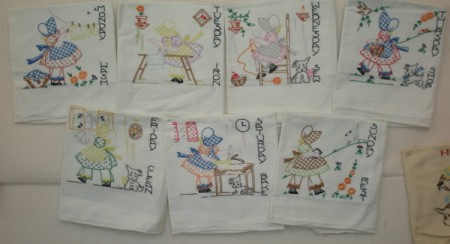 I believe this pattern is by Grace Drayton, who also drew the Campbell Soup kids.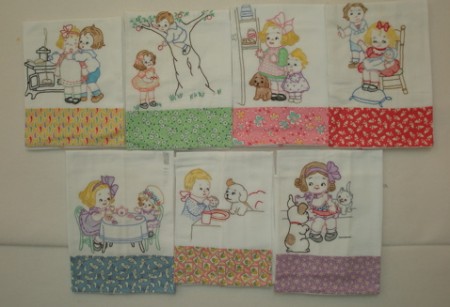 I love the expression on the face of this little Dutch girl.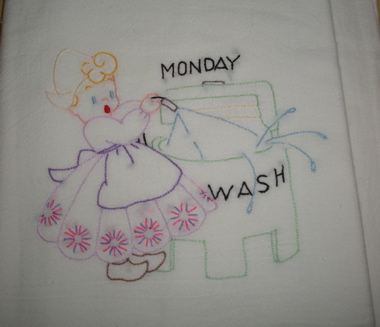 I'm not sure she's cut out for housekeeping!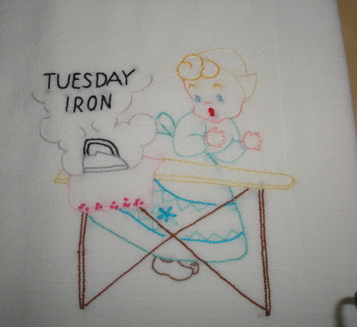 Melinda had these. I think they're most unusual. It's from the rhyme, "This little pig went to market, this little pig stayed home, this little pig ate roast beef, this little pig had none and this little pig cried 'wee, wee, wee' all the way home!" I remember it from my childhood!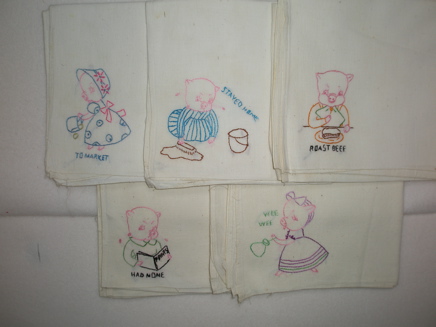 Melinda also had these towels made from a 1940′s pattern called "A Sweet Little Miss." It's the basis for my Merry Margaret patterns.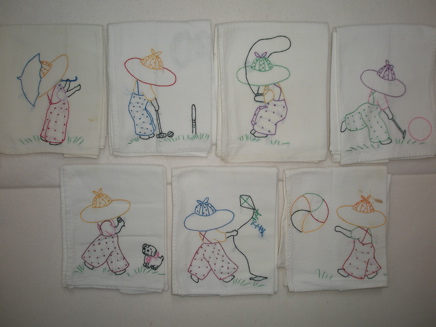 Here's a set of mine, where I drew Merry Margaret doing her chores. I call the pattern All Week Long.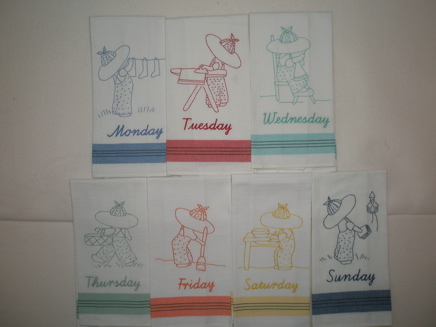 Here are some pretty flower pots with matching fabrics from Happy.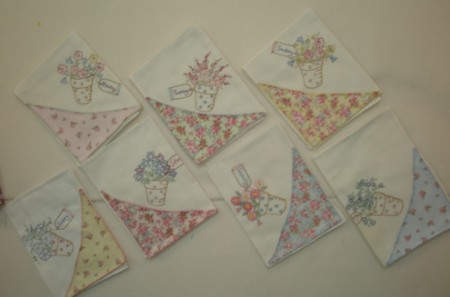 Tea pots seem to have been a popular motif.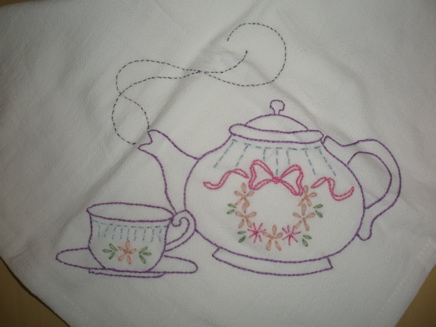 Some in Redwork.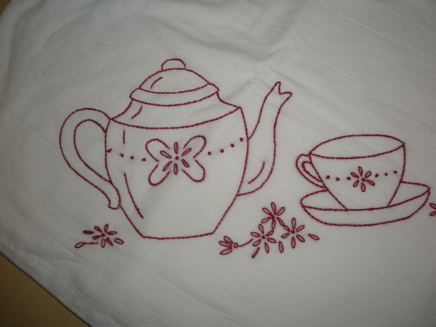 Some in pretty colors.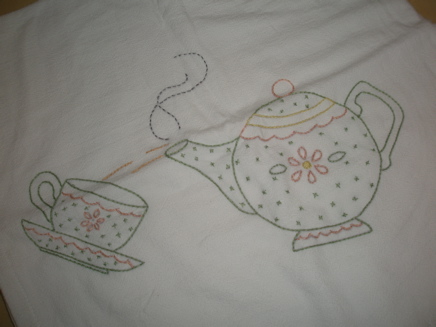 Some in Bluework.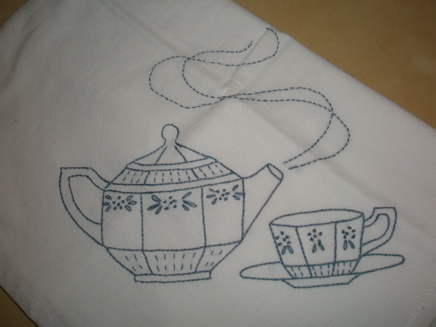 Well, you get the idea!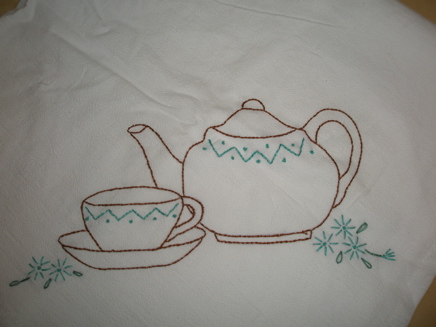 These are cute with the kitty faces.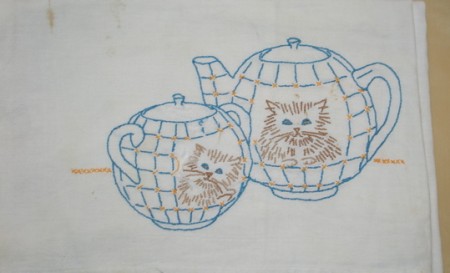 I loved these canisters.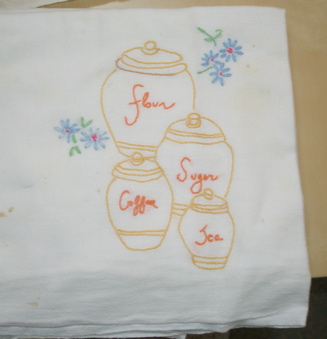 Melinda made this for me several years ago.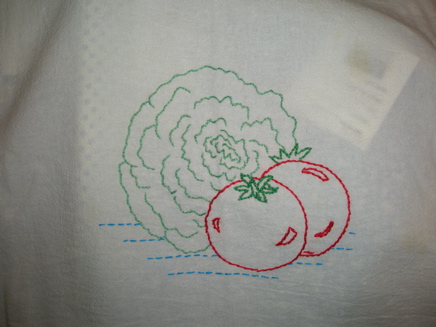 This bluebird is adorable!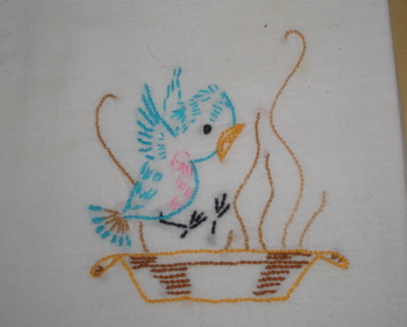 But I think the most unusual was these mushrooms!