Nancy Goldworthy is a long arm quilter and author.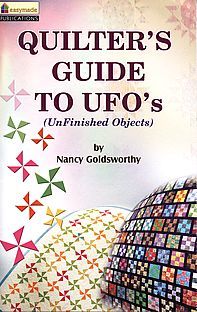 One of her books is Quilter's Guide to UFO's – UnFinished Objects.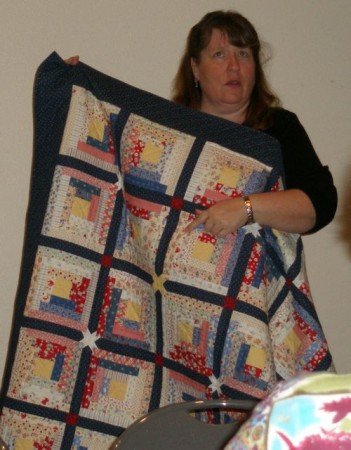 She was the speaker last week at the Peninsula Quilt Guild.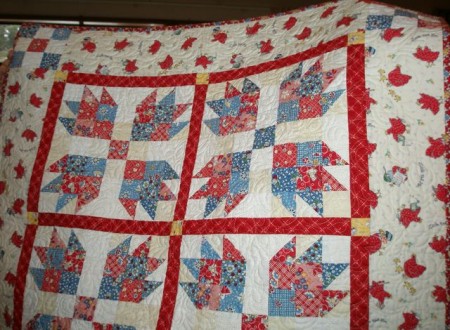 She brought lots of quilts for inspiration…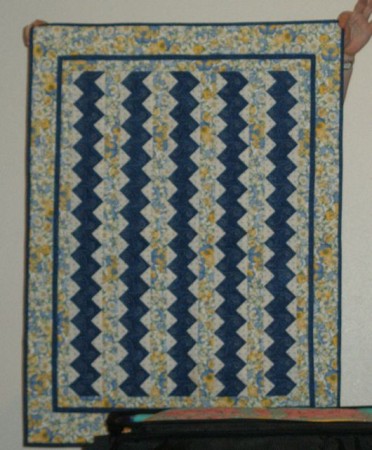 …which I LOVE!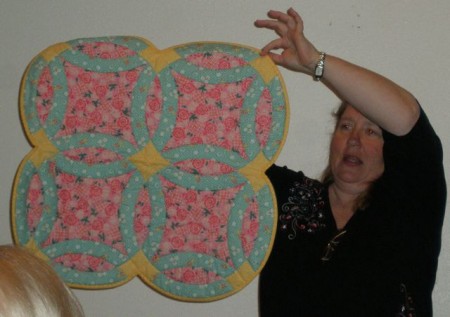 I never get tired of looking at quilts.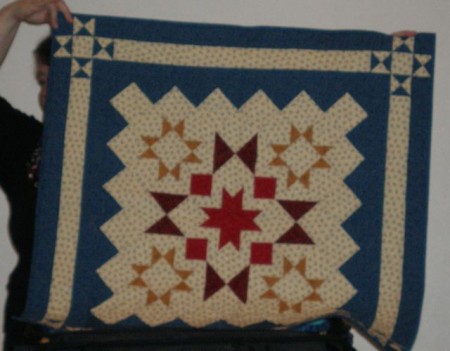 Nancy swears that all of these quilts used to be UFO's.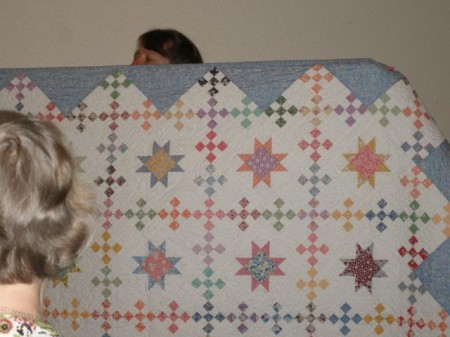 They languished in her sewing room.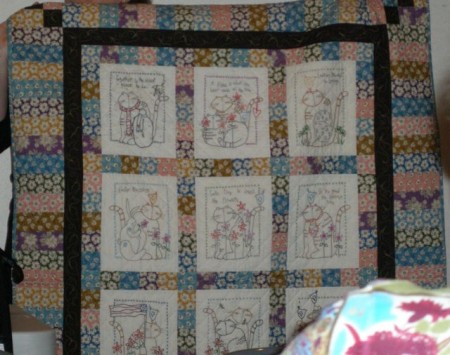 But eventually lived to see the light of day…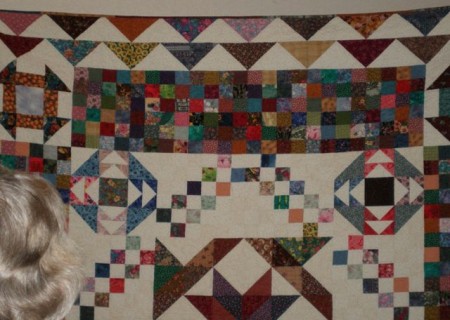 …and become finished quilts.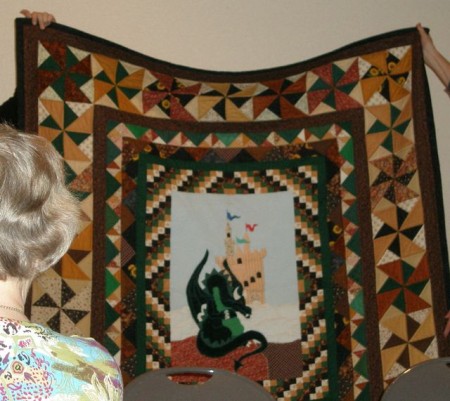 Some were piles of blocks.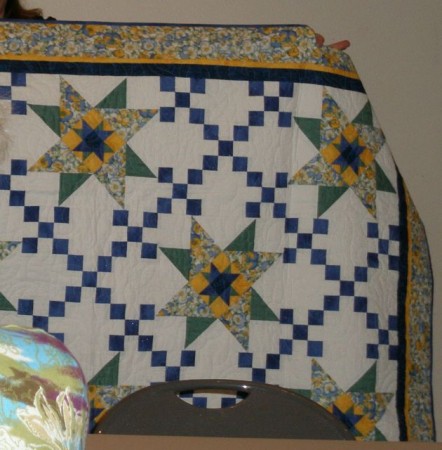 Some were from block exchanges.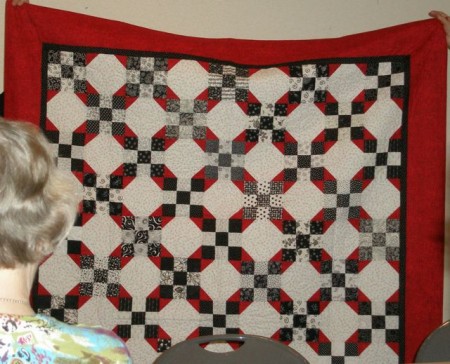 Some were set on point.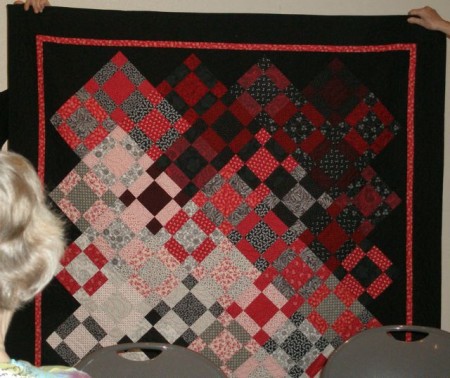 Some were tops that needed quilting.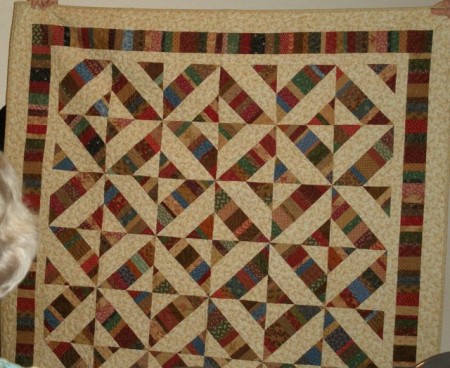 Nancy even has a chart of what she needs to finish.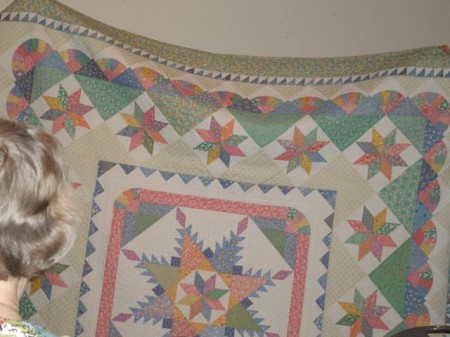 It was a real inspiration to all of us. Thanks, Nancy.