Our Quilt Guild just held a Paint Chip Challenge! What's that, you may ask? Each participant got a paint chip and some simple rules—use three of the colors on your paint chip plus black or white. Okay, I'm up for that.
Here's the paint chip I got.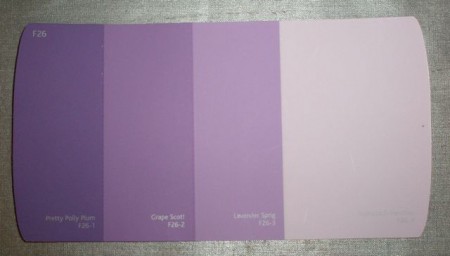 I chose to use the two on the left and the lightest one on the right. Imagine, I had fabrics in my stash that worked great!
I had seen a tutorial for a cute table runner on the Knitty Bitties blog, so decided to make one. It starts with half-square-triangles.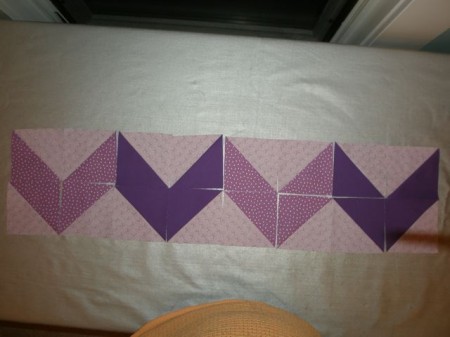 Once they were sewn together, I added wide rickrack.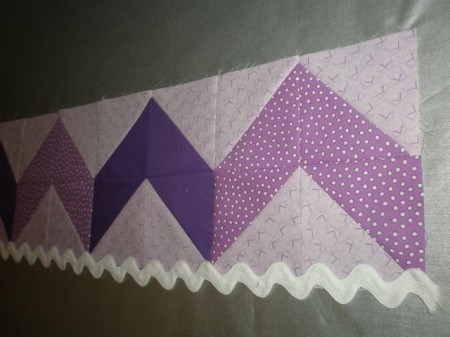 I think the colors are pretty true to the paint chip.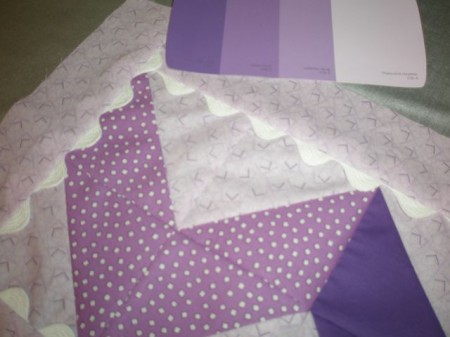 Once the rickrack and borders were on, I layered everything, using the dark purple solid on the back and a scrap of cotton batting that I had left over from another project.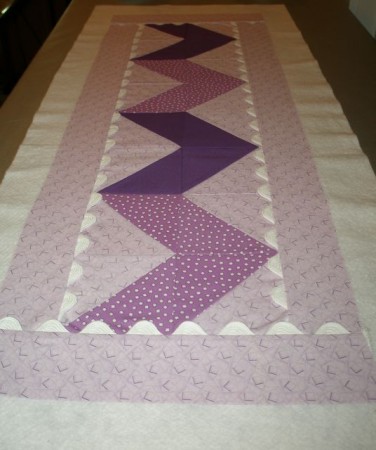 I knew I'd need three threads to quilt with. I just don't like light thread on dark fabrics and dark thread on light fabrics! Once again, my stash—thread stash, that is—came through!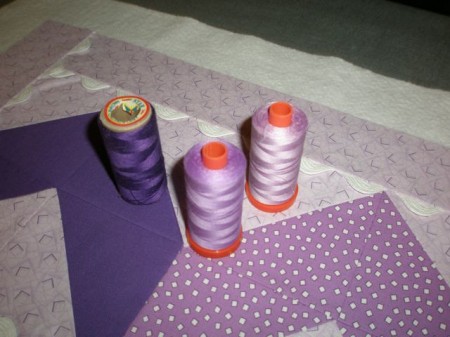 I just did some straight line quilting on my Featherweight. I used my foot as a guide to quilt a 1/4″ from the edge of the triangles. For the other rows of quilting, I used the Frixon pen to mark the lines and loved it!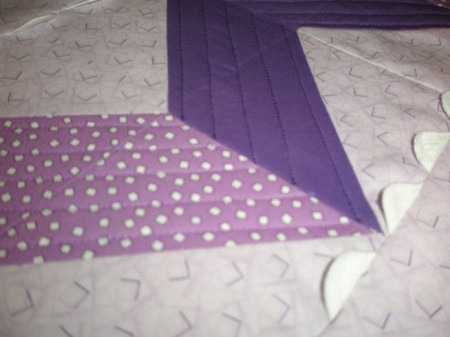 I trimmed away the batting, cut the backing 1″ larger than the top and just did a double fold, bringing the back to the front for the binding.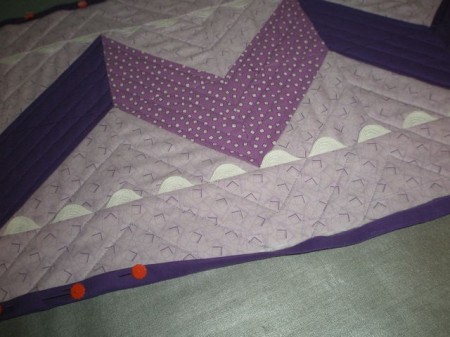 I wasn't sure how I wanted to stitch the binding in place so I experimented with a couple of stitches on my Elna. I decided on the middle stitch, a triple zigzag,but once I started on the actual runner, I had trouble with consistency of size. So, after about 12″, I decided to tear it out. Ugh!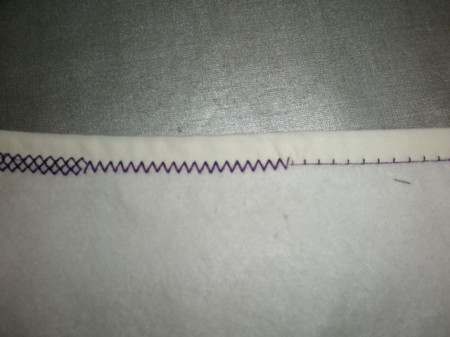 Do you know this little trick? After you've cut your stitches with your seam ripper, you can use a lint roller to pick up all the tiny treads! As you can see, I had a lot!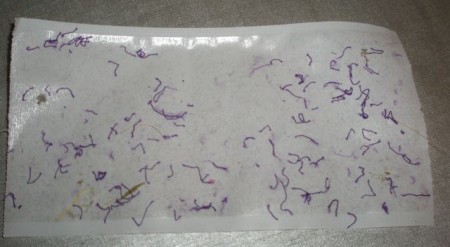 In the end, I used the buttonhole stitch, and it worked great.

The finished product!