Welcome to Anna Lena Land – the  Amusement Park in my Mind
It's so fun to have an amusement park in your mind.  I can take it with me wherever I go.  After all, life's only as amusing as you choose to make it! 
Like any good theme park, there's a lot going on in Anna Lena Land.  Care to take a little tour with me?
Main Street   Ah, Main Street.  This street is lined with fabric shops–all the wonderful fabric shops I ever visited, like those of my friends at My Quilt Village.  The shelves are lined with beautiful quilt fabric, the clerks are friendly and the fabric is free.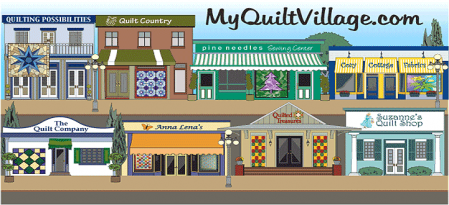 Main Street Parade Any time in the mood for a parade, I just have to stand on the sidewalk along Main Street.  And, what's that I see?  I'm leading the parade?  Shall I be riding my Allis Chalmers tractor at the front of the parade today, or shall I be the rodeo queen?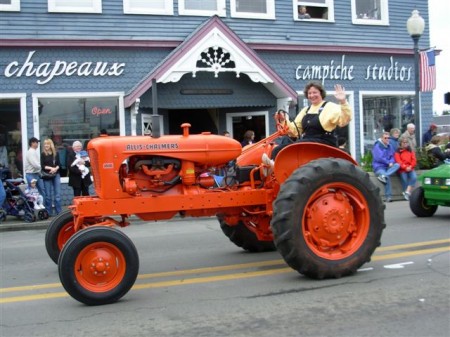 Restaurants  Of course any fantasy in my mind is filled with restaurants.  Why, there are so many, whatever I'm in the mood for is just behind the next restaurant door.  Did someone mention Swedish waffles, those wonderful dessert waffles covered with strawberries and whipped cream?  Oh, I just enjoyed one.  I love this place!  But come, let's ride some rides!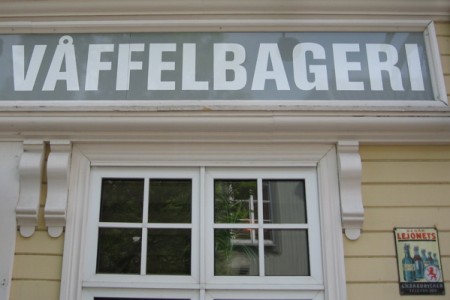 Adventure Land  Ready for the log ride.  Luckily, I have a perfect place to splash down (and this isn't even a fantasy) — the pond at the cranberry farm!  Look at those little red berries fly.  They're all sweet, of course.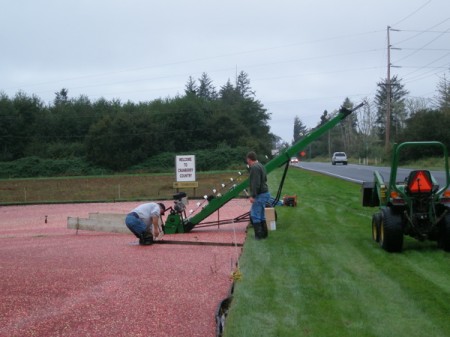 Pirates of the Carribean  Of course Johnny Depp should live in everyone's fantasies.  In my fantasy world, I could sail on the Black Pearl any time I liked–and Johnny would even give me a haircut if I asked.

Fantasy Land  In Fantsy Land there would be no UFO's, and my Fairy Godmother would grant me perefect quarter inch seams and points that always match.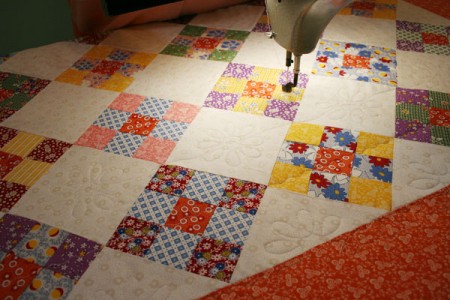 Frontier Land There should be a log cabin in Frontier Land, and, of course, there is.  But in my version of Frontier Land, the cabin is a Swedish log cabin, nestled in woods, just waiting for visits on long, midsummer afternoons.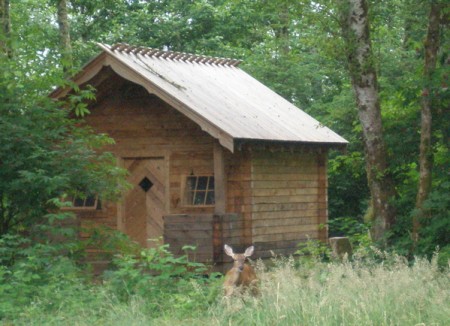 Tomorrow Land  Oh, my favorite place to be–me and Scarlett O'Hara.  In Anna Lena Land, all you have to do is walk through the door to Tomorrow Land and you'll be in Sweden, my most favorite place in the whole world.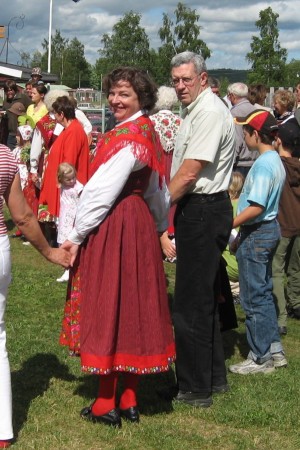 Leisure Land  I'm hoping to spend some time in Leisure Land.  Now that I'm about to semi-retire I want to follow my Airstream Dream.  But first, Miss Poppy needs a little redecorating love.