I sneaked off to Sweden for two weeks in early December to get a little taste of Sweden at Christmas and do a little shopping.  My neighbors, Ronny, Anna, Maya and Elwira picked me up at the airport and we spent two days in Stockholm!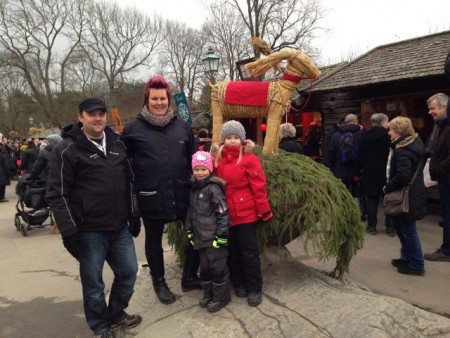 It was late in the afternoon by the time we got there, but we went to Gamla Stan – the old city – and enjoyed the Christmas Market!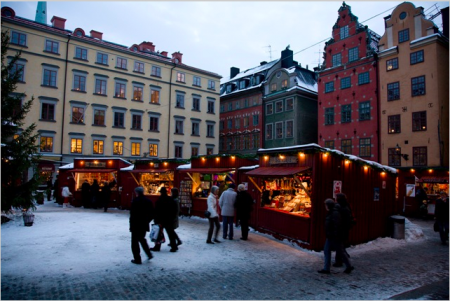 It was crowded but a great way to get some Christmas spirit.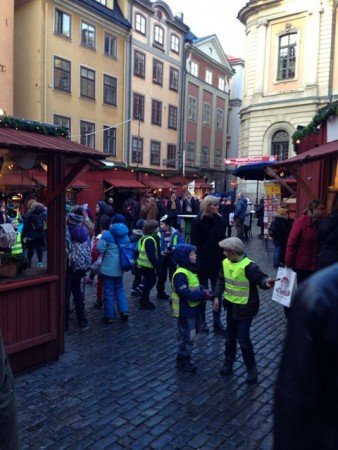 The next day we went to Skansen, the outdoor museum.  Our first stop was the old bakery.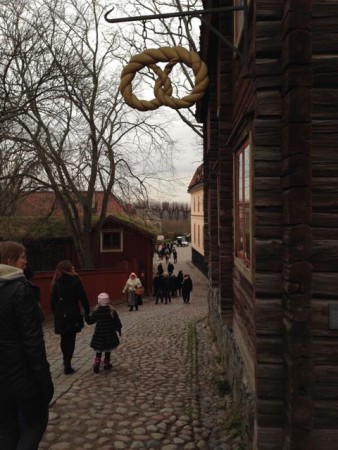 It smelled wonderful in there!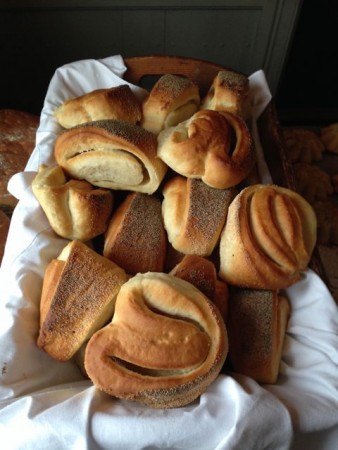 The breads were beautiful.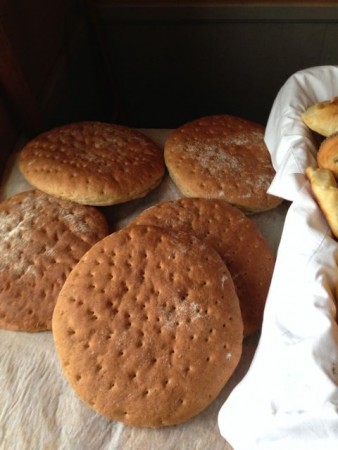 And the cookies delicious!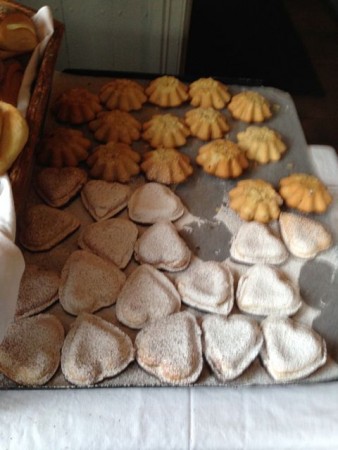 Instead of gingerbread men, there were goats, pigs and hearts!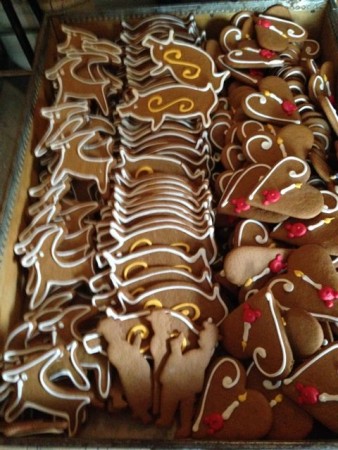 There were dozens of booths selling items, including this one selling a thin, hard bread.  I brought some home with me!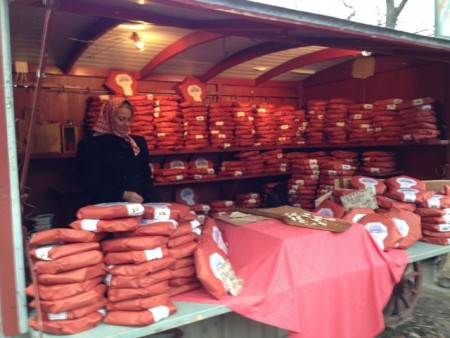 It was so fun checking out all of the wonderful offerings.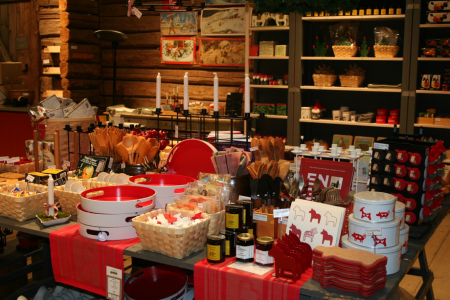 I would have liked to have it all!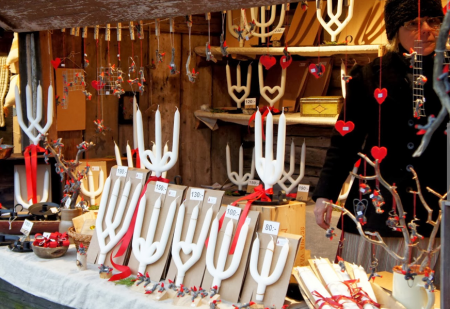 When I got to our house in Nås, I discovered Anna had a surprise for me.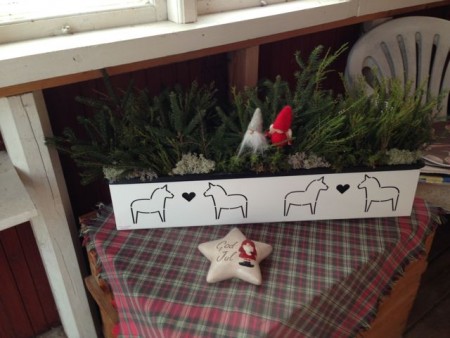 She had decorated my front porch!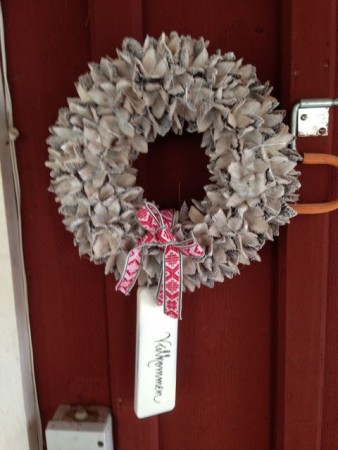 After a few days in Nås, Anna and I went to Borlänge to do a little more retail therapy.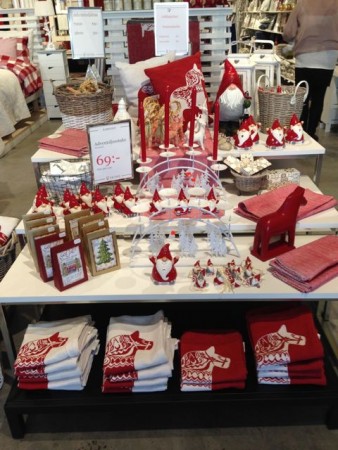 I fell in love with the Christmas stars…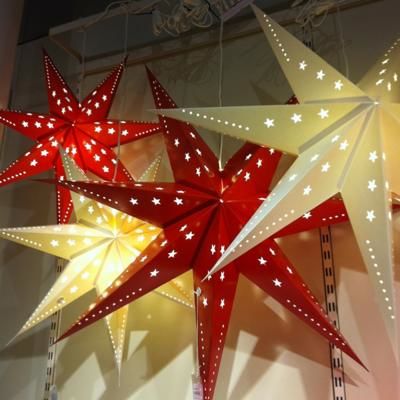 …and bought one for our dining room window.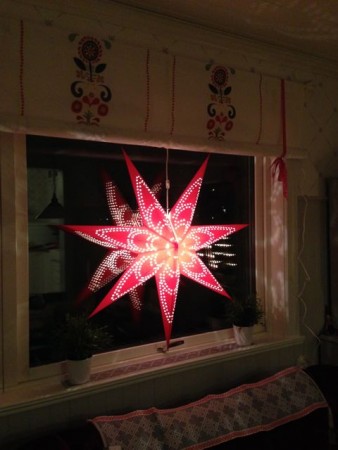 Here's some of the other loot that I bought that day!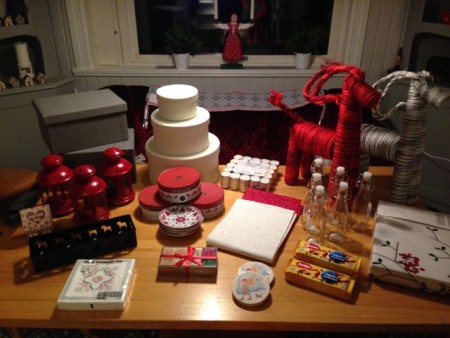 These tomte tidbit plates were just too cute to pass up.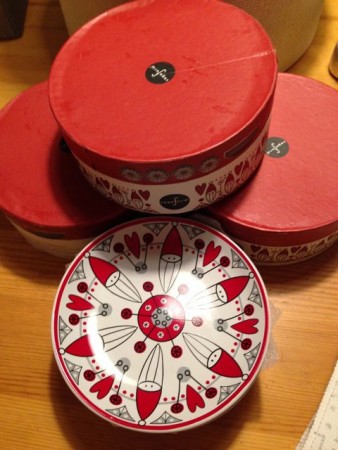 Before coming home, I got to go back to Stockholm with Sven-Eric.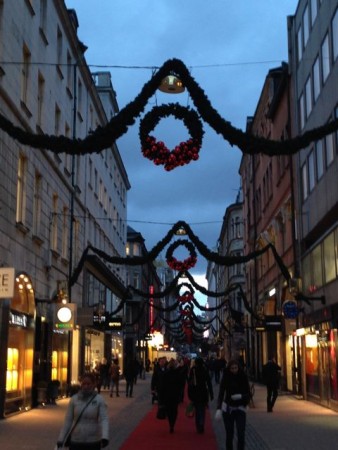 The windows of the NK Department Store were absolutely charming.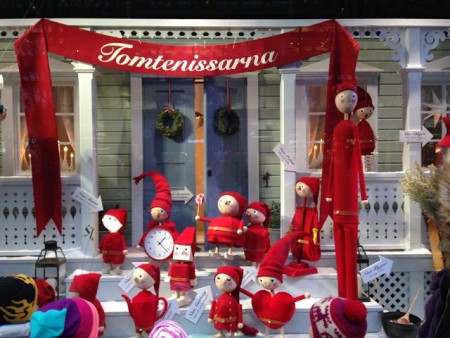 They were animated and drew quite a crowd.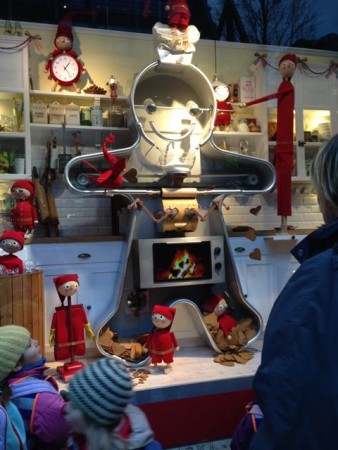 Inside this giant tree hung from the ceiling.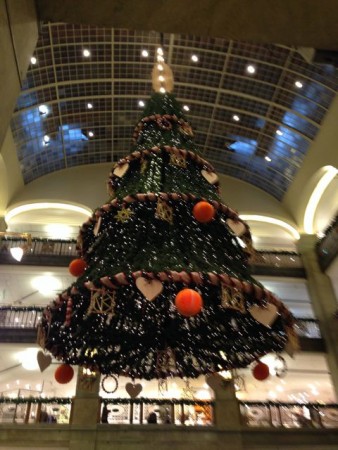 There were rows of tomtar.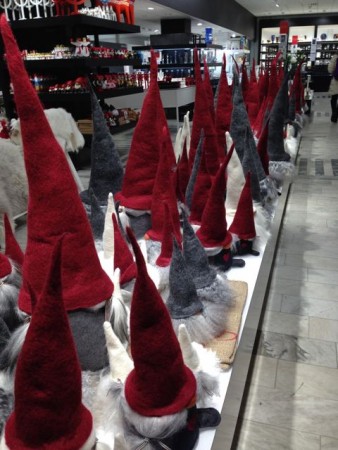 They were pretty hard to resist.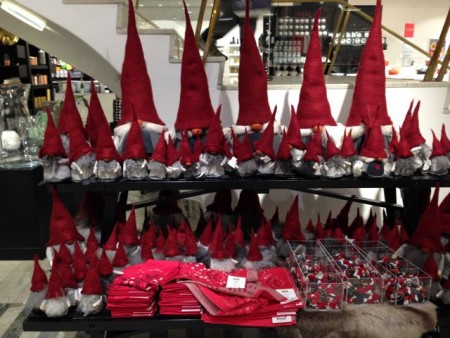 Some of these little guys found their way to our grandchildren this Christmas!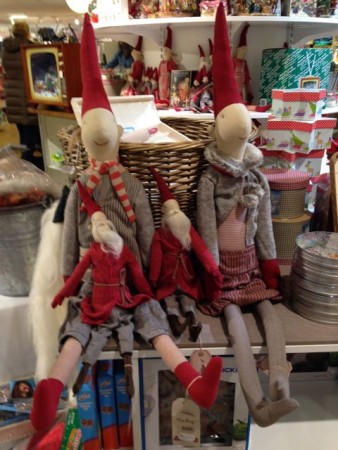 It was a great start to the holiday!