I recently harvested a lot of lavender from my garden.  It's all dried and clean, so it must be time to make some sachets!  It's so easy and they're perfect to tuck into closets and drawers—and to give away as little gifts.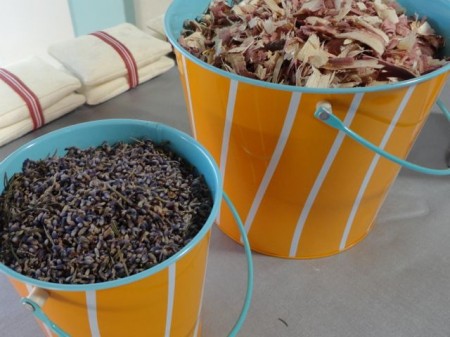 I make these in two parts—a little muslin bag and a sachet pillow from the pretty fabric!  First, I make a little pouch to contain the lavender and cedar shavings.  This can be any fabric.  I generally use muslin, but it's a great way to use up some scraps or ugly fabric, as it won't be seen when the sachet is finished.  Cut a piece 5-1/2″ by 11″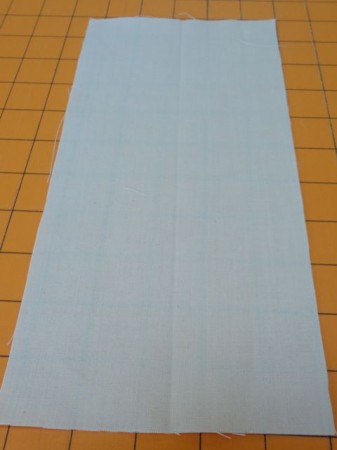 Fold it…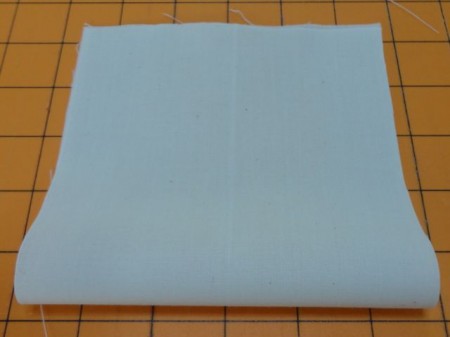 …and stitch down the two long sides.  This is a perfect project for assembly line sewing!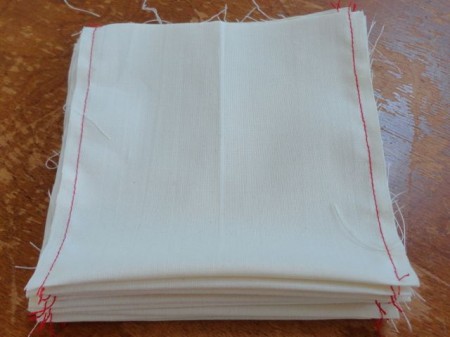 I use both cedar shavings and lavender in my sachets.  I got the cedar shavings at the local hardware store in the pet department.  I think they're used for hamster bedding!  They smell great, though, and are a great deterrent for moths.  In the studio I have a little doll's tea set, so I used a cup from that.  I'd say it's about a quarter cup.  I used four scoops of cedar shavings and one of lavender.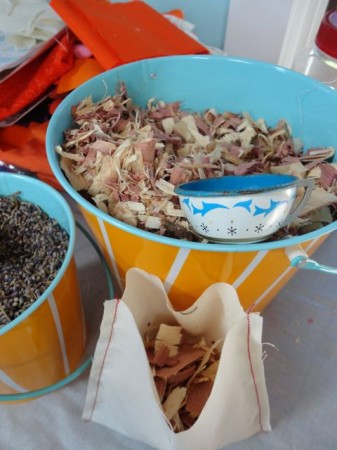 The bags are cut a little oversized so it's easy to sew them closed.  I sewed with about an inch seam allowance.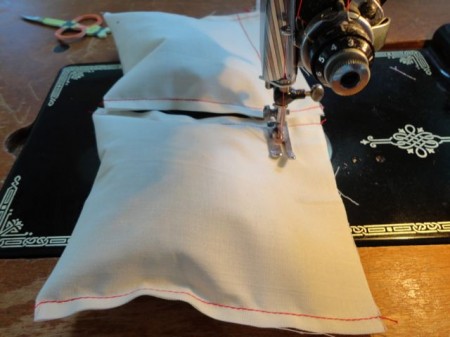 Then, to reduce bulk when I put it in the sachet pillow, I trim away the extra.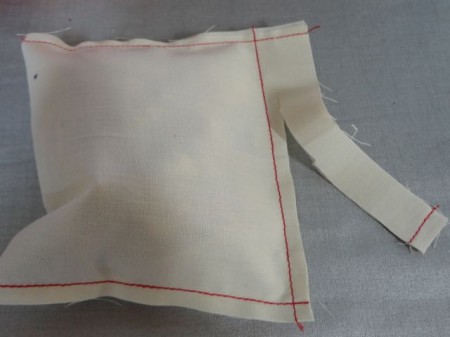 All done with this step!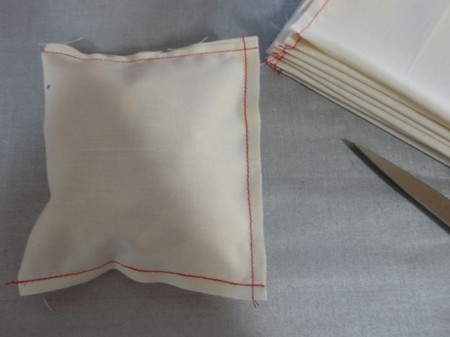 Now it's time to pick some pretty fabric.  I bought this beautiful piece in Sweden this summer.  To make the sachet pillow, you need one piece 4-1/2″ x 5-1/5″ and two pieces 3-1/4″ x 5-1/2″.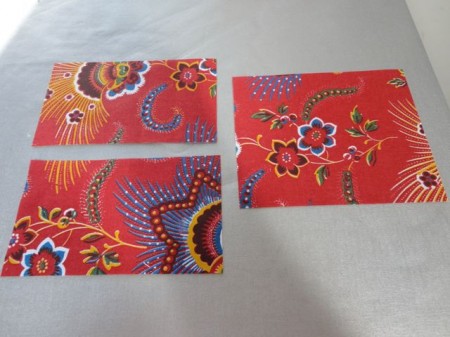 You need to finish one long side of each of the smaller pieces.  To do this, press over 1/4″, then press again—another 1/4″.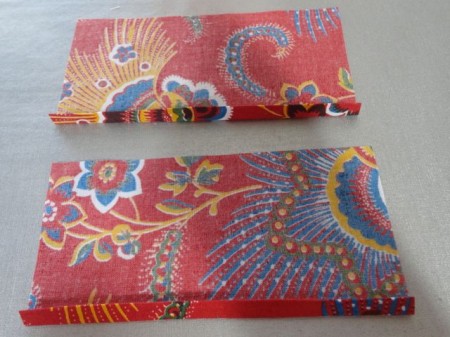 Take the pieces to your machine and stitch down.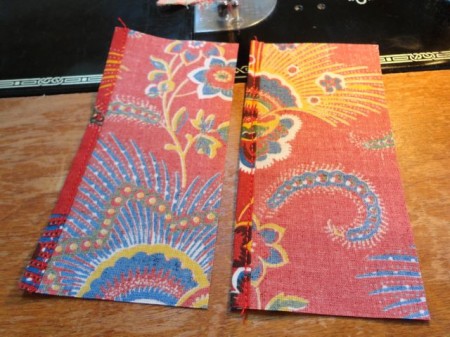 Now place one of the hemmed pieces on the 4-1/2″ x 5-1/2″ piece, lining up raw edges.  The hemmed edge will be in the middle.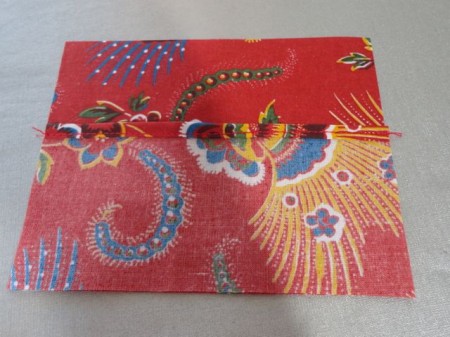 Take the other small piece and do the same thing, lining it up with the remaining raw edges.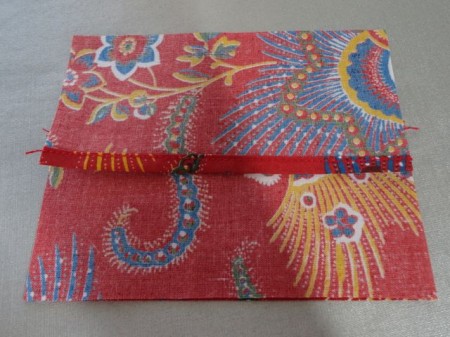 At this point, you could pin, but I don't.  Just take this to your machine and sew around all four sides with a 1/4″ seam allowance.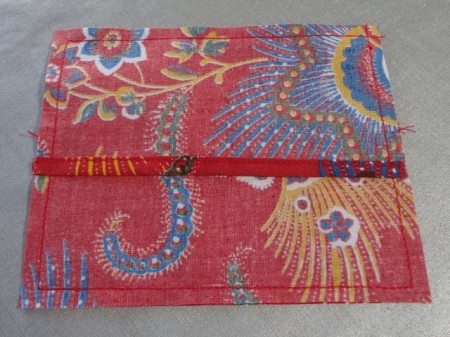 Trim the corners.  This makes it easier to get nice, sharp edges when you turn the pillow right sides out.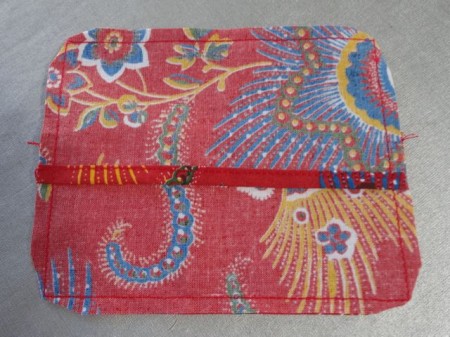 Open the little pillow at the hemmed edge and turn right sides out.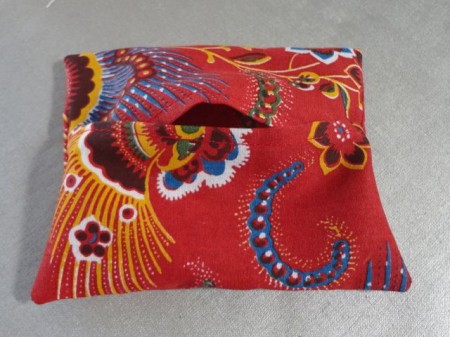 Push out the corners and press.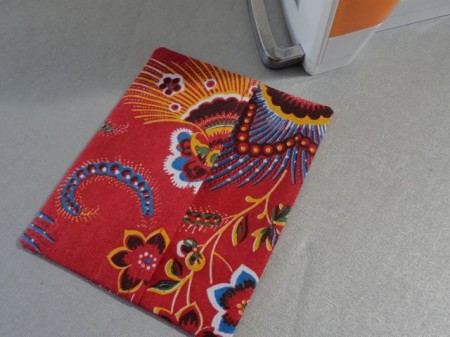 Now it's time to insert the little muslin bag.  Just slip it one edge of the pillow cover.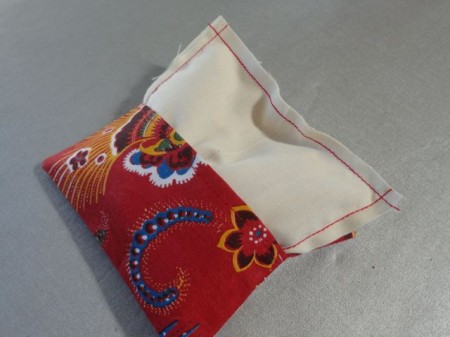 Then tuck it up under the remaining side!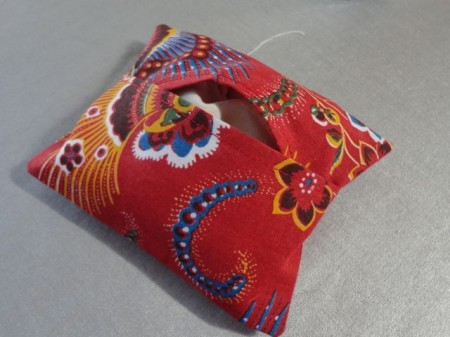 You may have to wiggle it a little bit to get it to lay in there nicely, but that's it, that's all there is to it!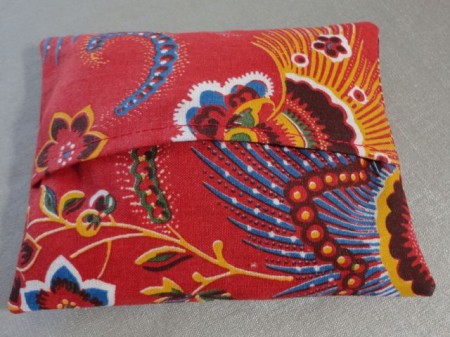 You have a pretty little sachet!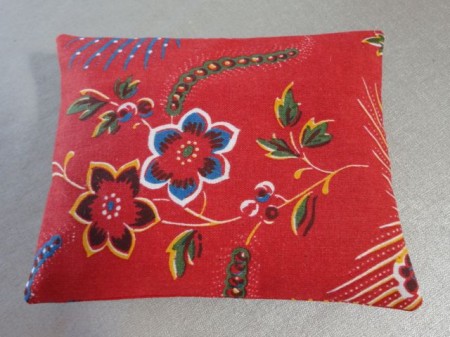 When I'm making them for gifts, I like to put two together with a pretty ribbon.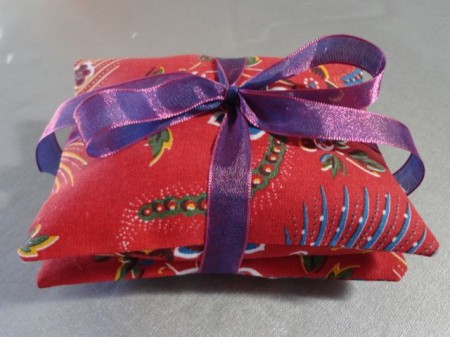 You can use any kind of fabric for these.  Home dec fabric works great.  Here's some hand woven fabric that I bought at a handcraft shop in Sweden.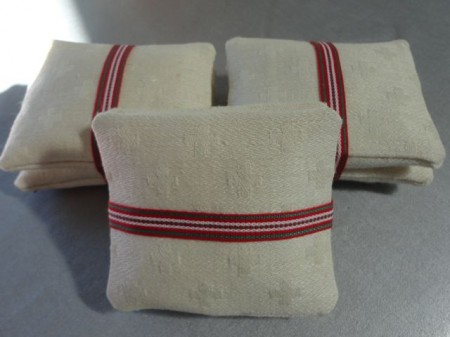 I hope you'll try making some of these—and send me photos when you do!