I love the Swedish artist Aina Stenberg.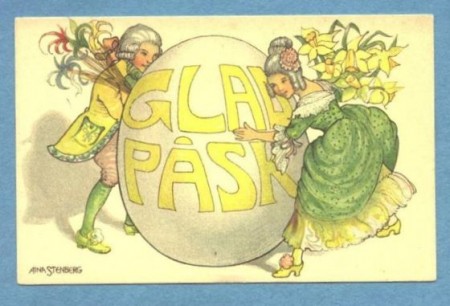 She was born in 1885 in Stockholm, the second youngest of twelve children.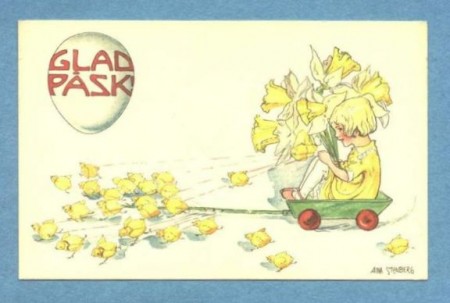 She loved to draw, and at the age of ten she approached a publisher with her first Christmas cards and…
…he accepted them!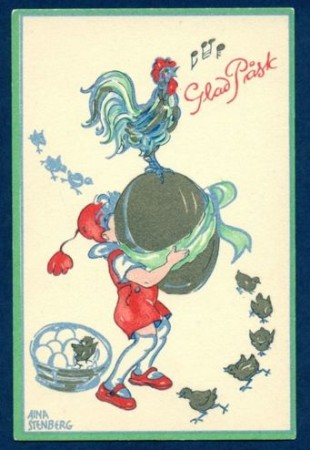 She sold fifteen images and received fifteen kronor for them!
She went on to study art.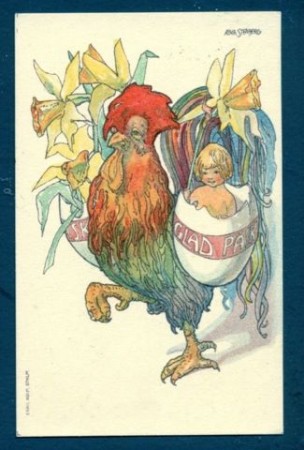 At art school she met her future husband, Helmaer (Mas Olle) Olsson.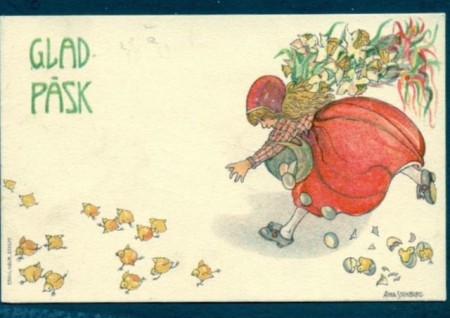 He was from Dalarna, the home of Anna Lena!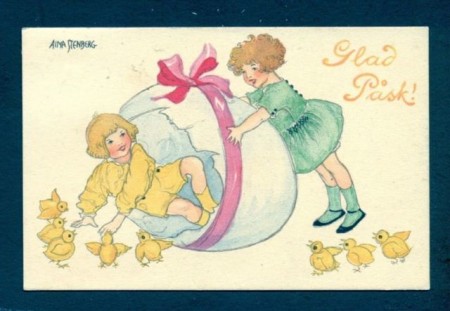 After they were married, they bought an old farm in Dalarna.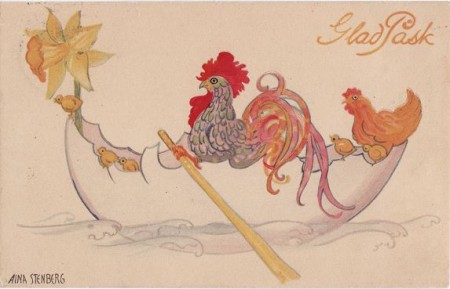 They took the old log house and moved it to the village of Siljansnäs, high above Lake Siljan.
Aina loved to listen to old timers tell stories of superstitions and legends, especially those of elves, trolls and superstitions.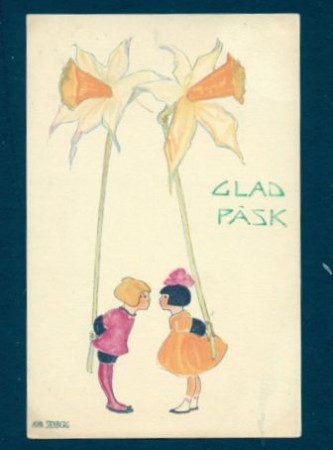 Many of those images made their way into her artwork.
She drew between 5000 and 6000 designs for Christmas, Easter and New Year cards during her career!
I hope you enjoyed these Easter cards.