Teardrops
Teardrop trailers are just so darned cute. And we saw from new to old.
This one was quite old, although I don't remember seeing the year on it. The most amazing thing was the all the canvas "add-ons." There was a huge one in the back, and two on the side.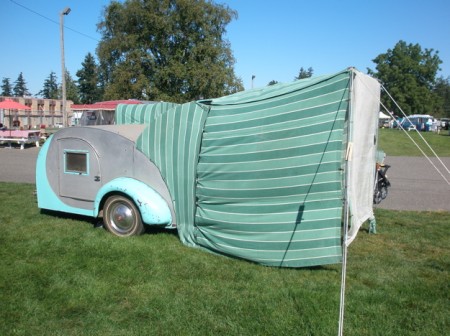 One of the side ones was tall enough so you could stand up inside. It was a changing room!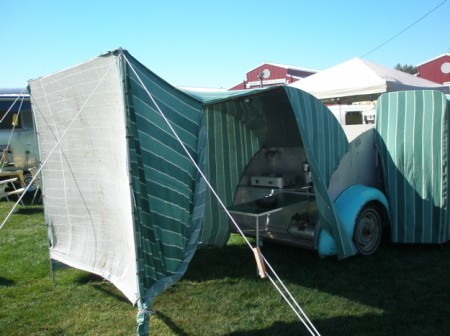 All the comforts of home–just outside!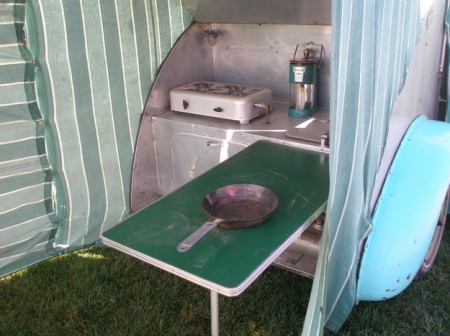 Isn't this adorable?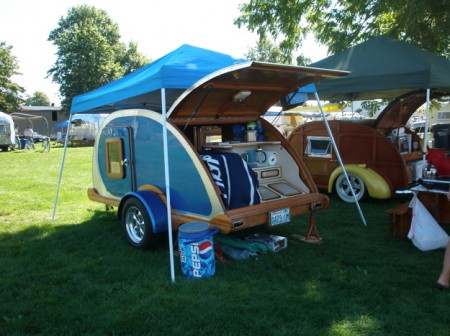 Believe it or not, it was built in 1946! Somebody has lovingly restored it.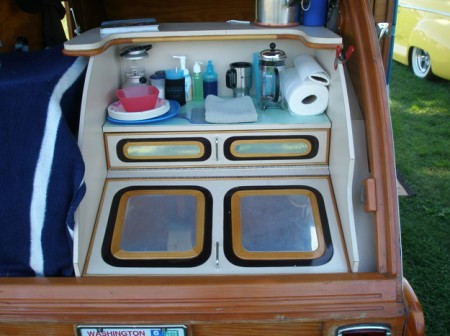 Cozy sleeping quarters.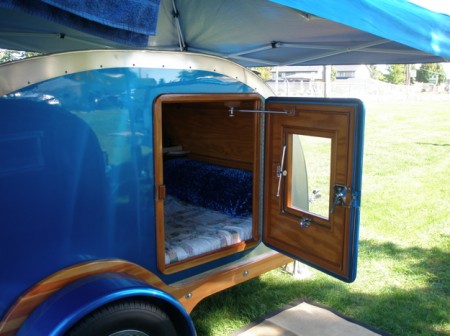 This one is also from 1946. I love the wood on it.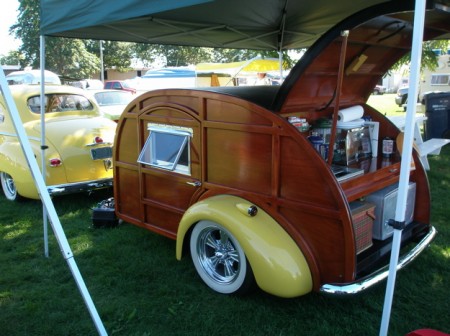 Another beautiful restoration job.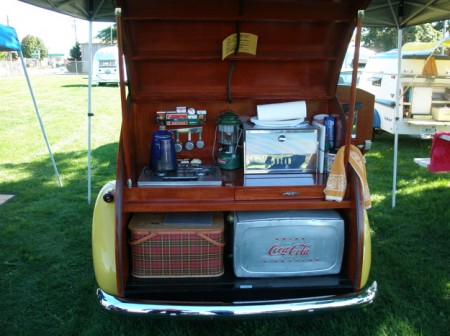 This setup really brought a smile to my face. I never saw anyone around it, but doesn't it just remind you of an old miner's set up.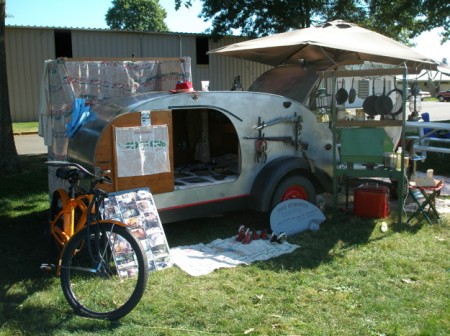 Ah, he never found gold, but he's liking the lifestyle–thinks he'll just stay put!