I'm so far behind posting show-and-tell from Redwork, but I'm determined to get caught up1
Cortne` brought her finished house blocks. I just love how she framed the black stitched blocks with black and that little touch of yellow. Also, isn't it cool how she did her layout four by three rather than the usual three by four.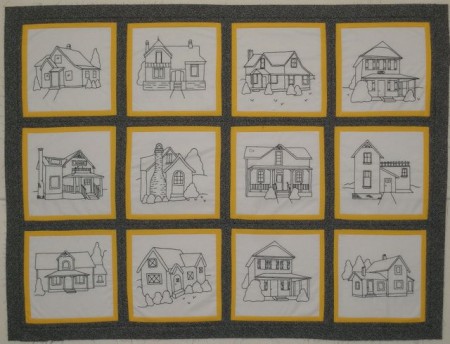 Here's a close-up of that great yellow accent.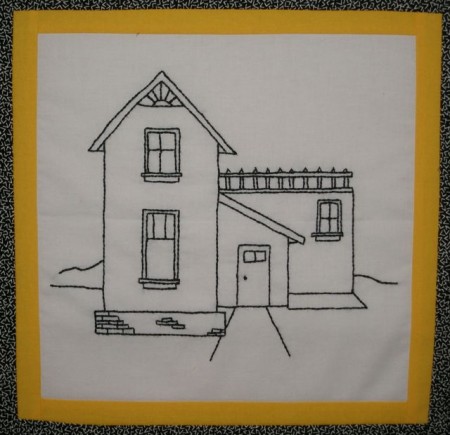 Here are the same blocks done by Marla. She used black floss, too, except she added green crayon to her trees and a little bit of red floss when there were chimneys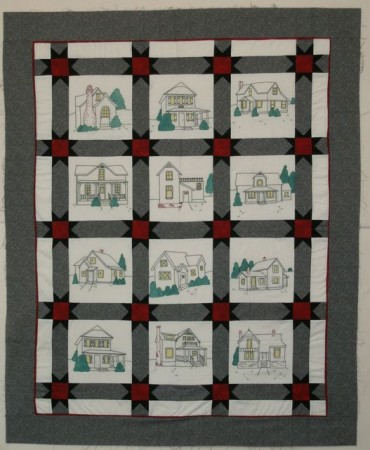 She also added yellow crayon to her windows. What a great effect.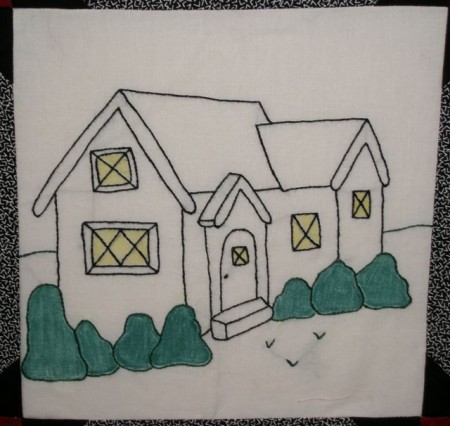 Other show-and tell included these snowman blocks.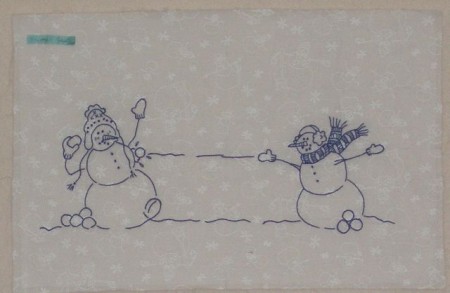 I think Marla did these, too.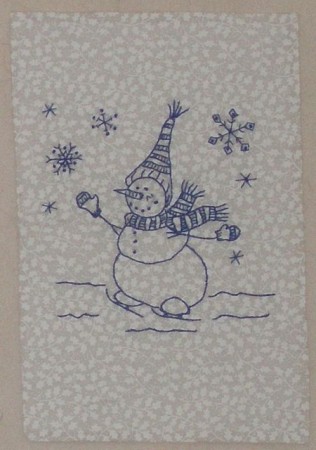 They're adorable.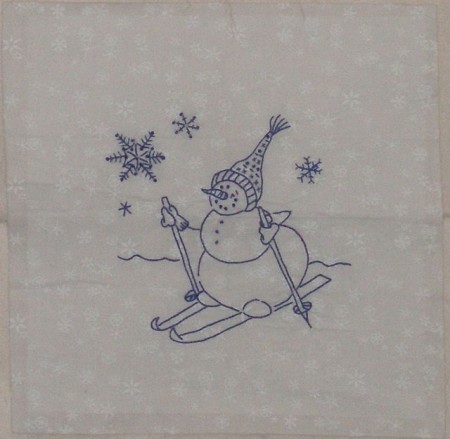 Robin had been working on her Over the River blocks.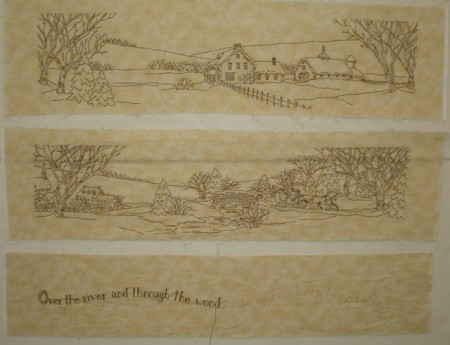 And y mom's show-and-tell was her polka-dot raincoat and hat!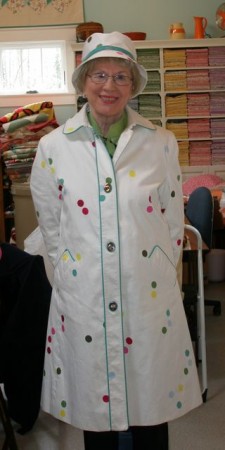 And her TWO new canes with Swarovski bling!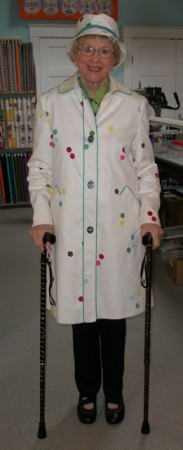 Carol O. brought these. I grew up saying the "Now I lay me down to sleep" prayer every night.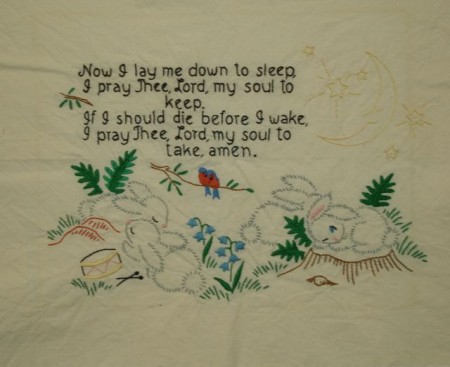 But I had never learned the morning companion prayer.