After leaving Zion National Park, we headed toward Bryce Canyon. An unexpected bonus was driving through Red Canyon.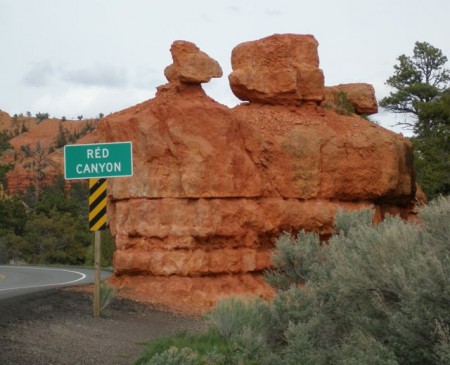 Fabulous shapes…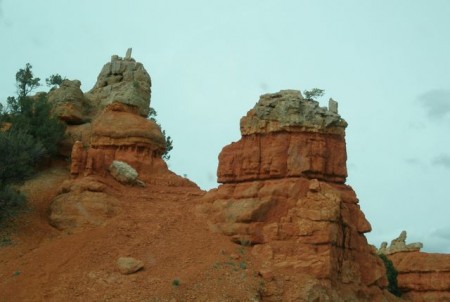 …incredible colors…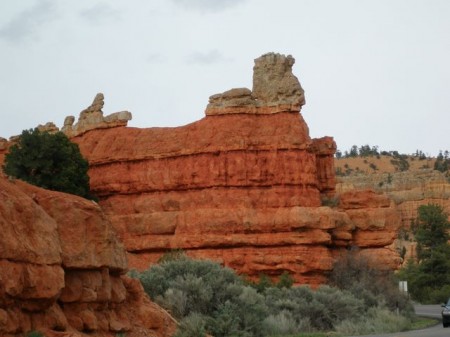 …cool wear patterns…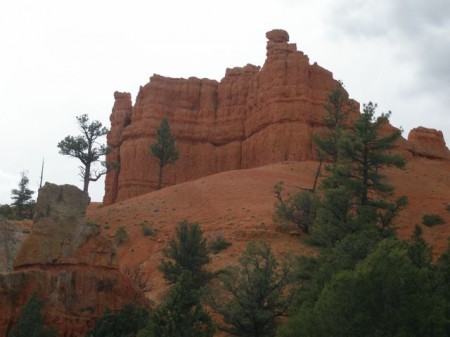 …amazing balanced rocks….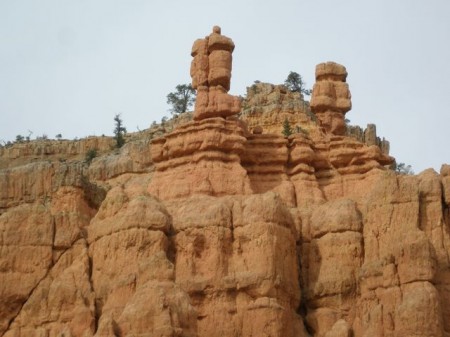 …more cool shapes…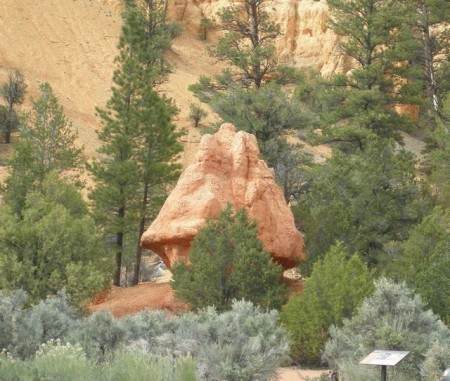 …and not one…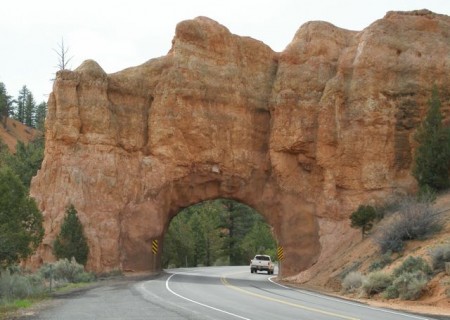 …but TWO arch tunnels!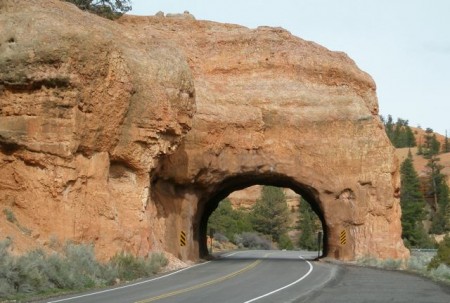 It was onto Bryce Canyon City. Imagine our surprise when we woke up to a dusting of snow this morning!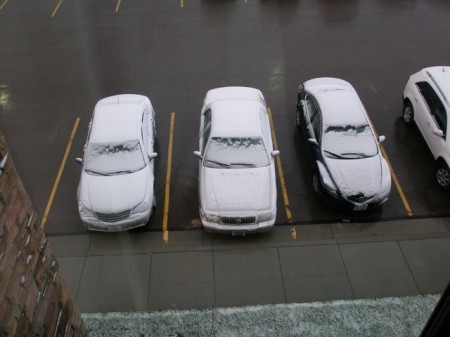 But, we weren't deterred. It was on to the Park.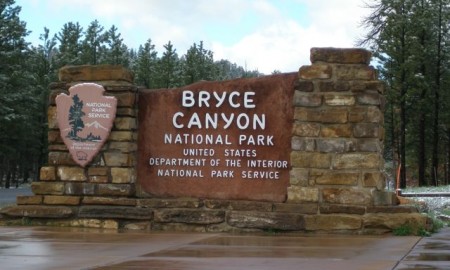 The sun was peeking out intermittently.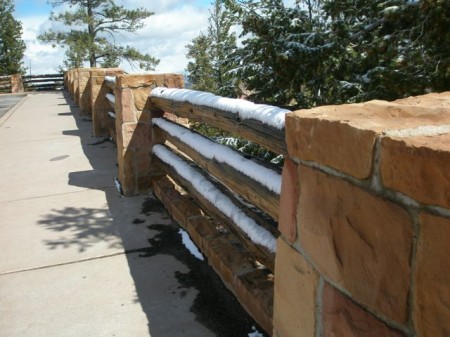 And even thought the elevation was high…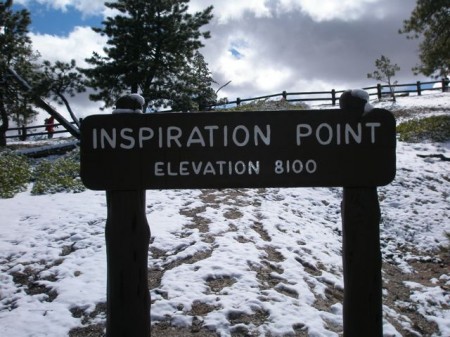 …and it was cold enough to build a snowman (kind of!)…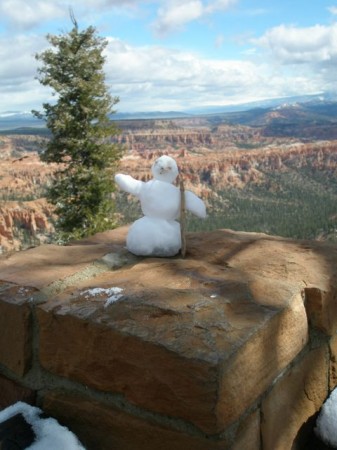 …the views made it all worth it!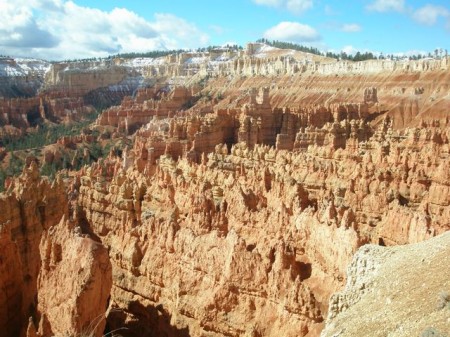 We were right on the rim.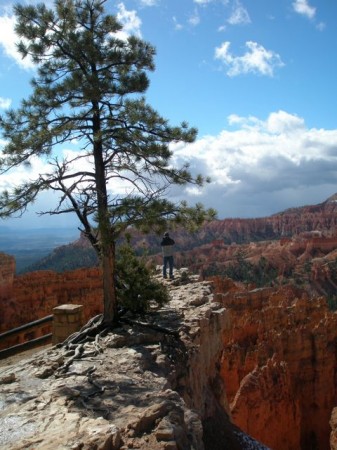 Looking down at the amazing shapes was awe inspiring.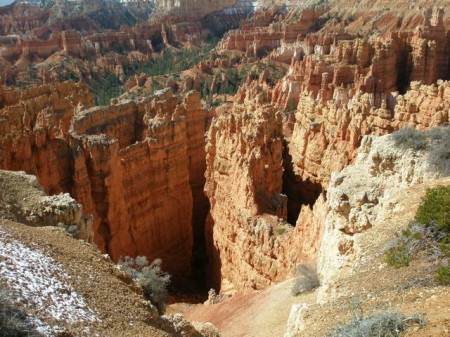 We saw hikers below.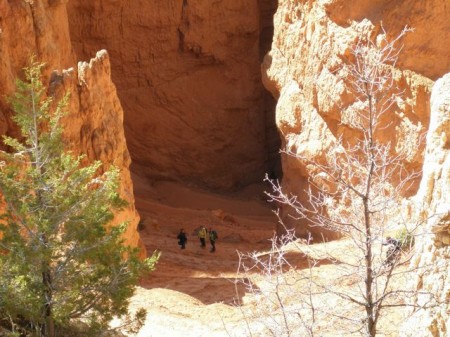 We started to follow the trails, but the mud was growing on my shoes with every step!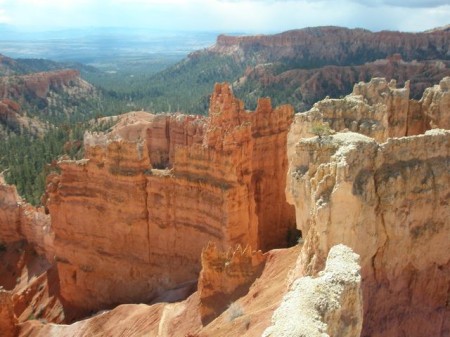 So we continued to enjoy the views from the rim.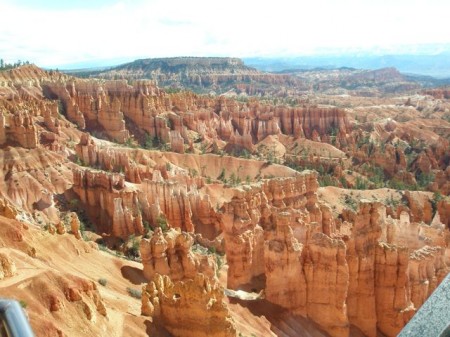 Everywhere you looked there was something different to see.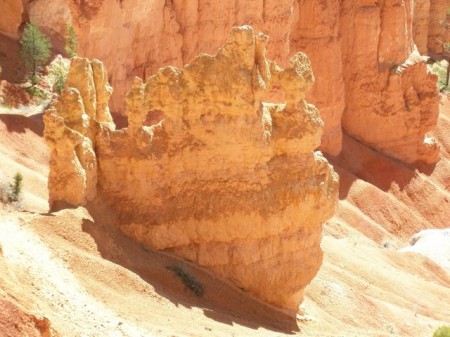 I love when the erosion leaves rocks looking like they're precariously balanced.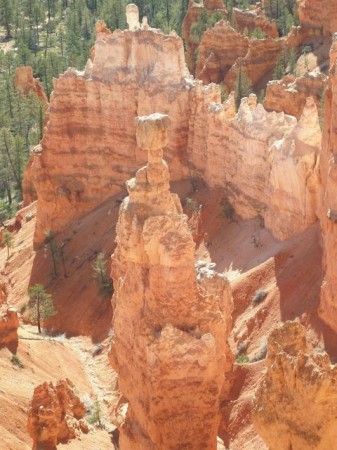 At first, you'd think nothing would grow here, but that's so not the case.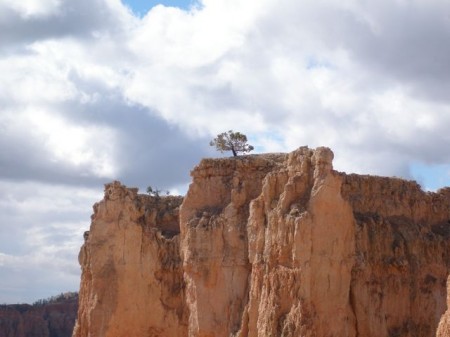 Do you see the little "windows" near the top of this ridge?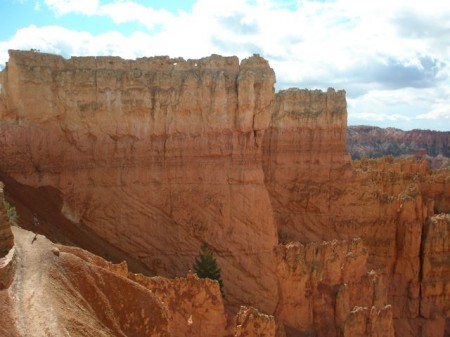 Lots more photos…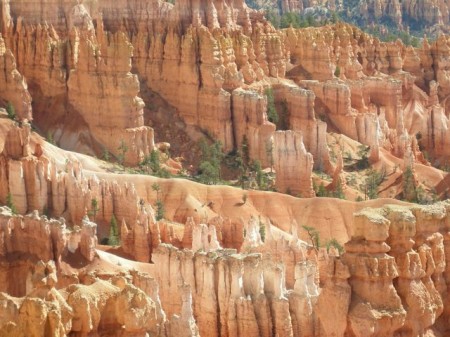 …I'll just let you enjoy.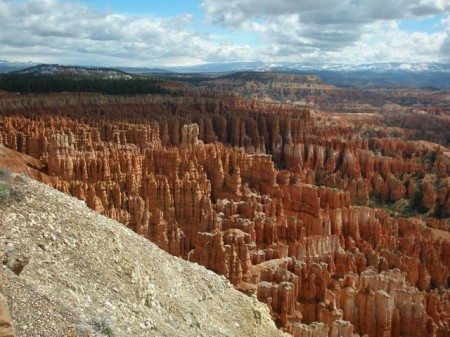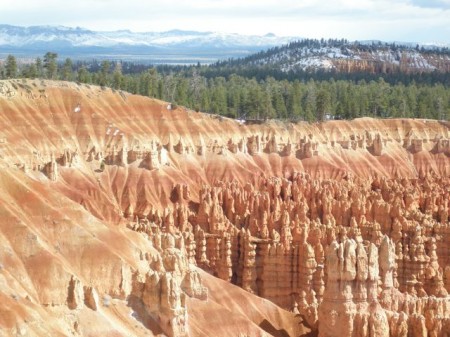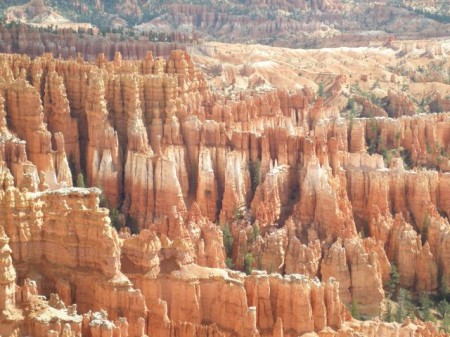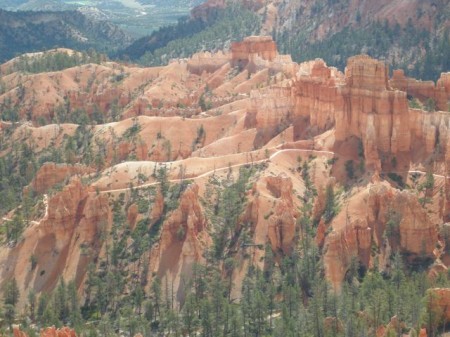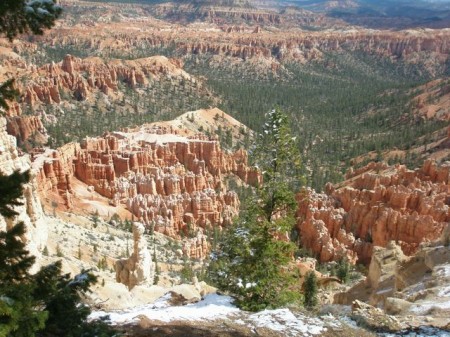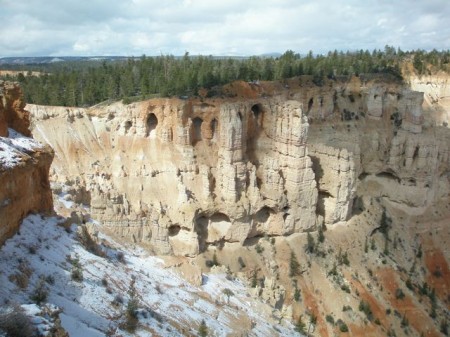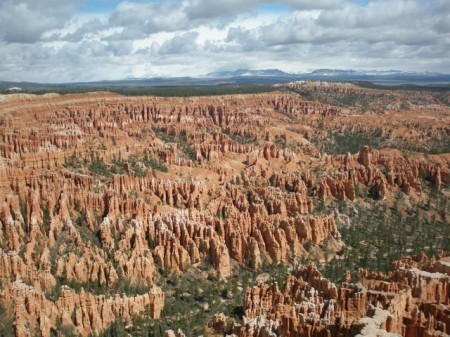 The other thing that really fascinated me was tenacity of some of the trees!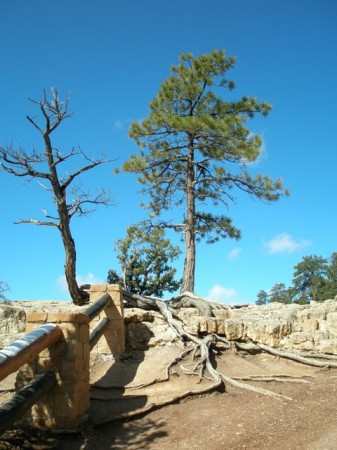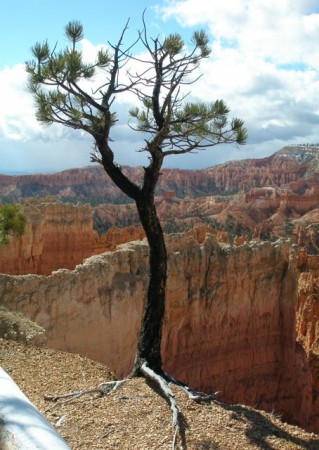 And the snags were beautiful in their own way.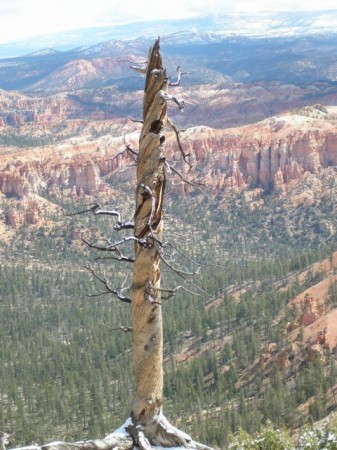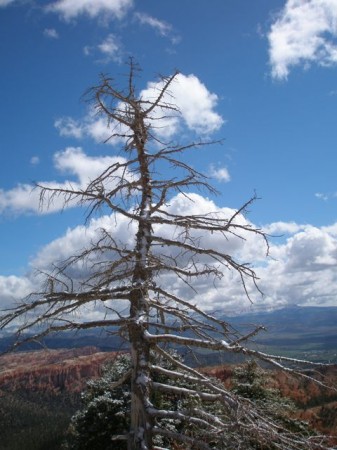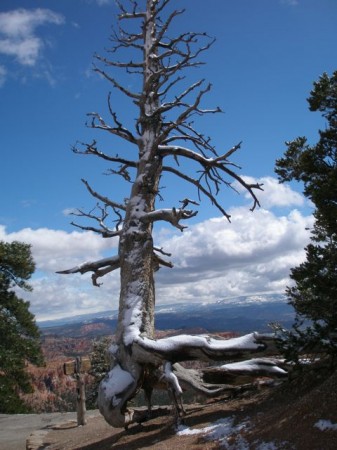 Another great day in our National Parks!