Who would have ever thought that neon signs would evoke feelings of nostalgia? But lately I've been noticing them when I travel. The town of Prineville, Oregon was full of them, like this Real Estate sign.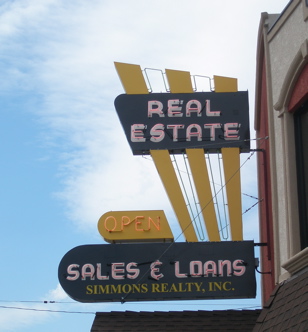 And this men's ware shop.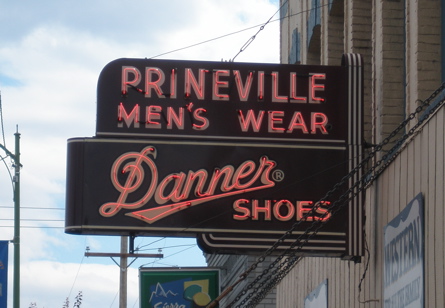 Even the jewelry store had a cool old sign.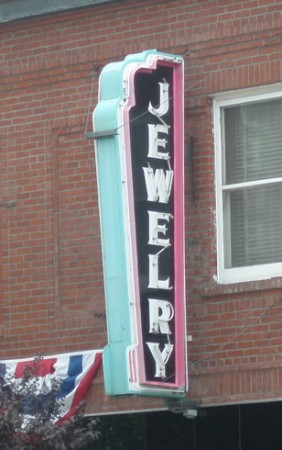 Mitchell, Oregon is just a wide spot in the road, but look at this cool hotel sign.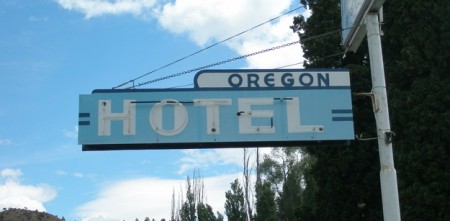 Bend, Oregon has been a boom town in the last couple of decades, but this old sign is still shining bright.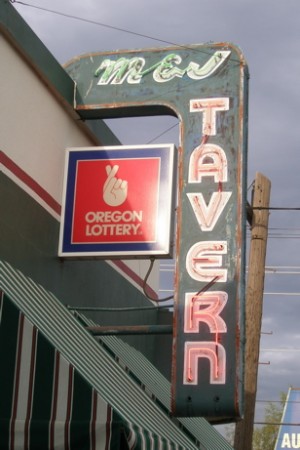 A few weeks ago in Fife, Washington, we passed this cool old sign. I only saw the sign, but Bob saw the little hamburger stand. When we went that was again last weekend, we decided to try the burgers. Good choice! They've been in business 60 years, and boy, do they have it figured out!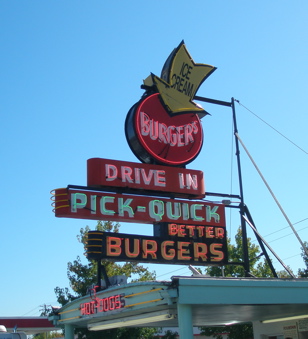 Nearby was this old motel.
You can tell I'm starting to obsess about these old signs. Ah, well, another harmless addiction. If you love them, too, send me photos of your favorites!