We didn't get to all the places we wanted to go in Arches, so we went back for a second day.
For perspective, take a look at the two people under the arch.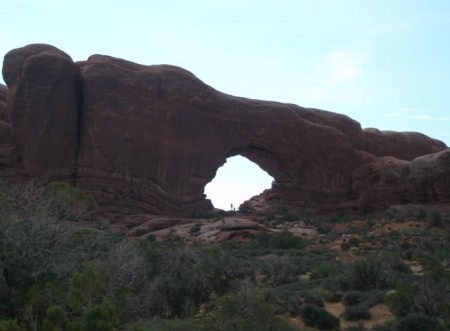 I do promise, though, that this is the last post of "rocks!"
It was hard to imagine that after a week there were still new and unusual things to see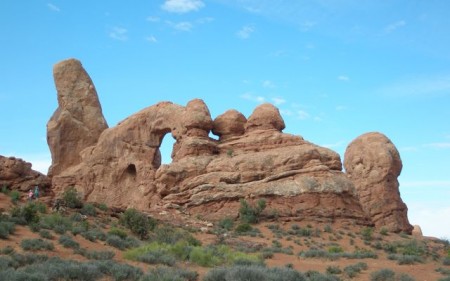 The arches were great. This one is called Double Windows.
Bob looks pretty good here, doesn't he?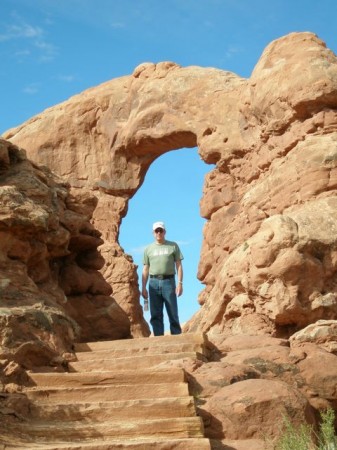 I think most of these arches have official names, but to me, this is Mamma and Baby.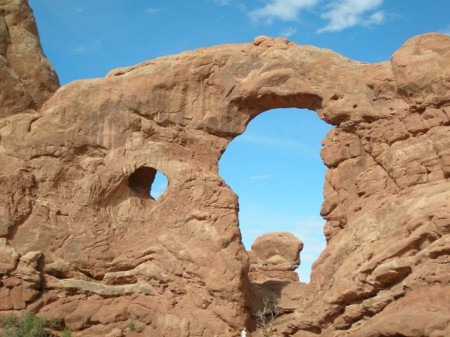 I prefer to be behind the camera, but Bob did get it away from me!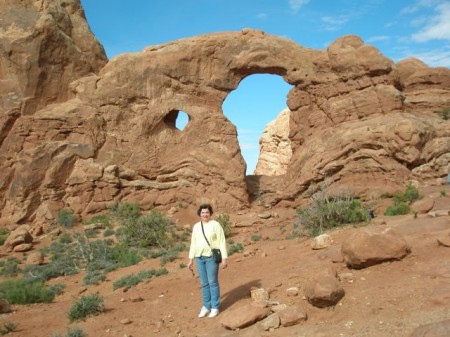 Look closely at the snow on the mountains in the background!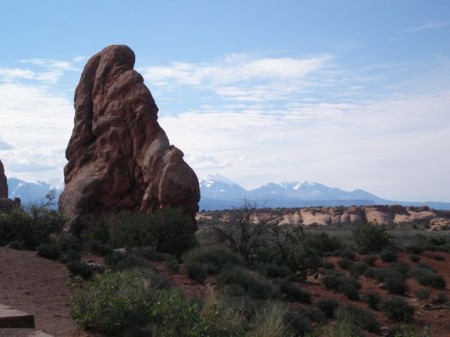 The arches never cease to amaze me.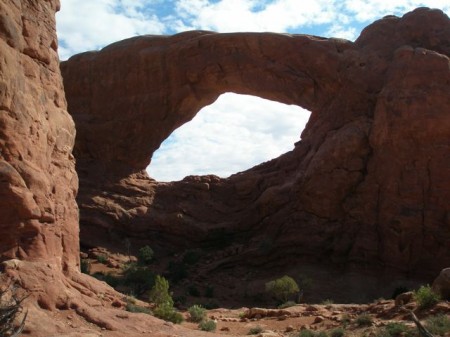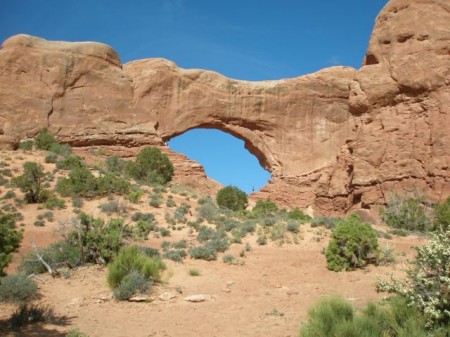 And I could say the same for the rock formations.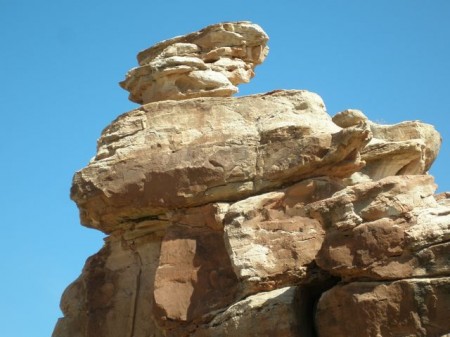 But this was the one we'd been waiting to see. This is Delicate Arch, the unofficial symbol of Utah!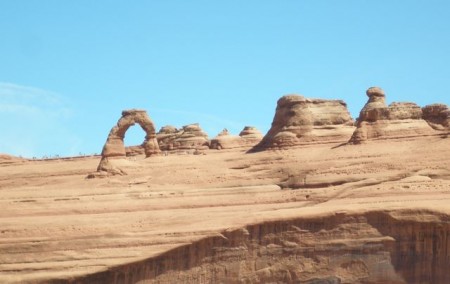 What a great week we had. We visited 5 National Parks, 2 National Monuments, 1 National Forest, 1 National Recreation Area, 1 Tribal Park and 1 Tribal Monument! Whew!