Two weekends ago, Bob and I went to Lynden, Washington for the Tin Can Tourist Rally. Oh, what Fun!
There were lots of vintage trailers, like these painted ones! This one is a Mercury.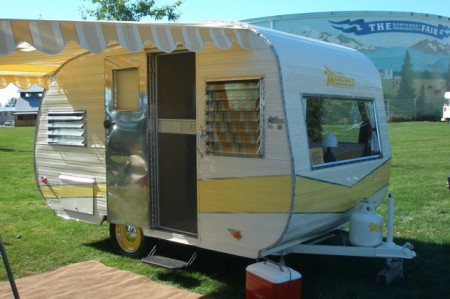 Here's an old Aloha. Check out the pineapple lights!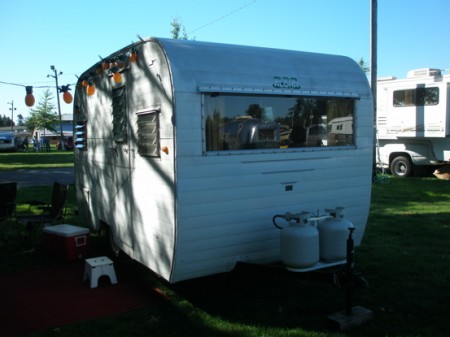 Great space age detail!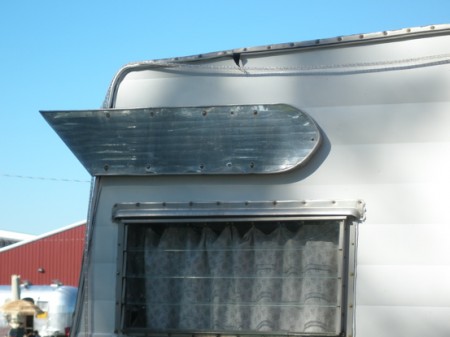 I love the matching awning on this one.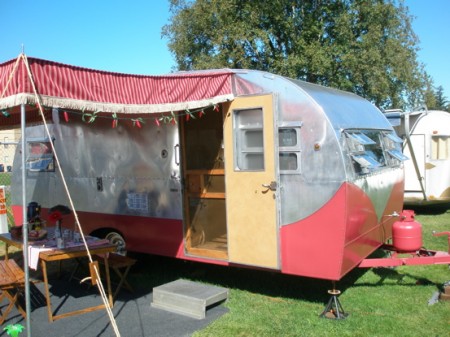 And this one. It's a Shasta, a very popular brand.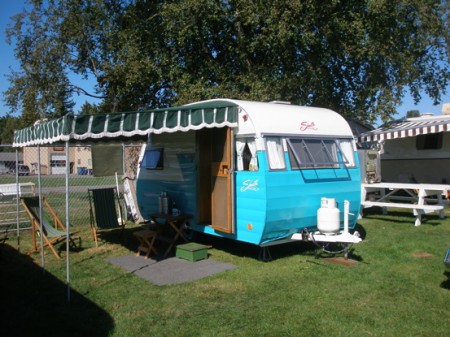 This one was painted to match a vintage Ford Fairlane.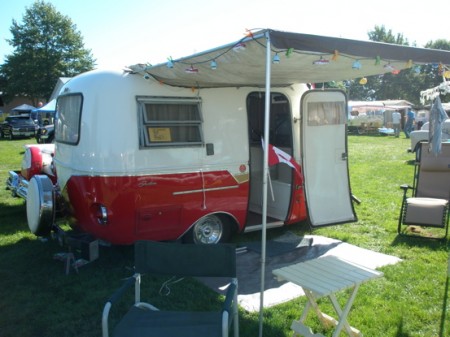 And how about this Pumpkin trailer!?!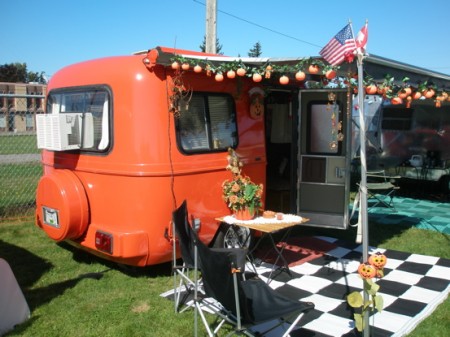 This aqua beauty is a Masterbuilt. I love the windows.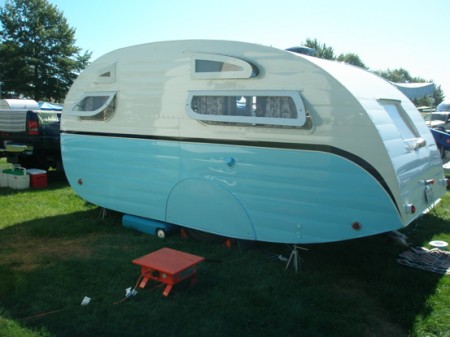 Here's an Aloha with a Tiki theme.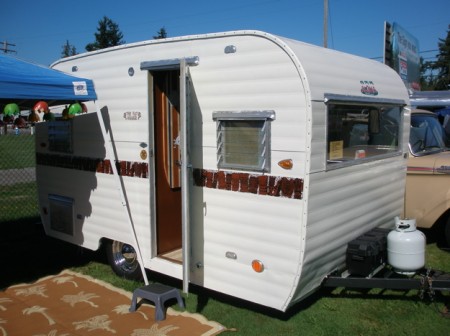 It's hard to beat sunny yellow, like on this Aladdin.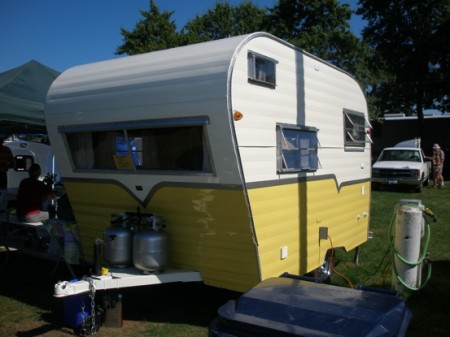 More tomorrow!