The program at Pomeroy Farms this year was Rebecca Anderson of Rebecca Ruth Designs. She has an extensive knowledge of this history of aprons and an extensive collection of aprons–which she shared! I hope you enjoy these photos.
Here's Rebecca with two of her models, showing of pretty petal aprons.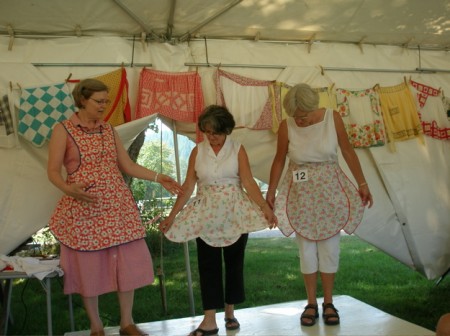 More pretty hemlines.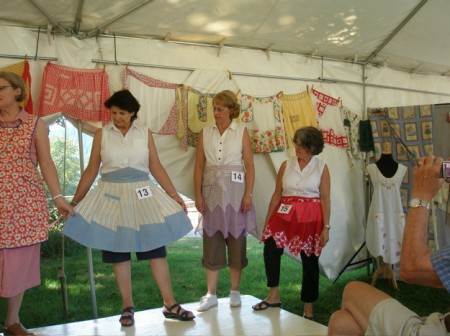 Some full, circle aprons.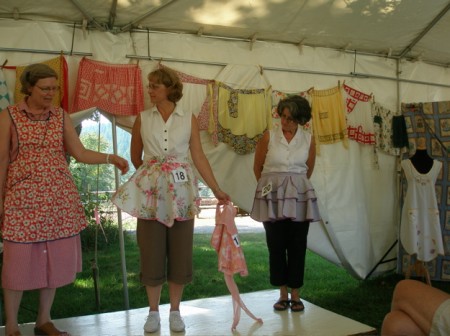 An interesting use of ric rack! It's used here to attach the panels of the apron skirt.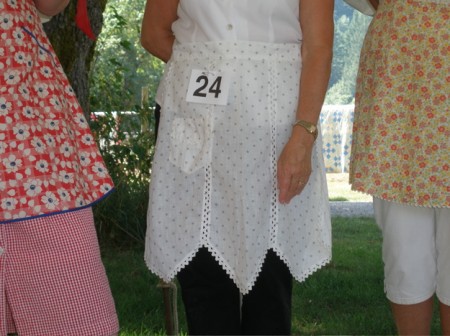 And here ric rack is used to join the top to the bottom.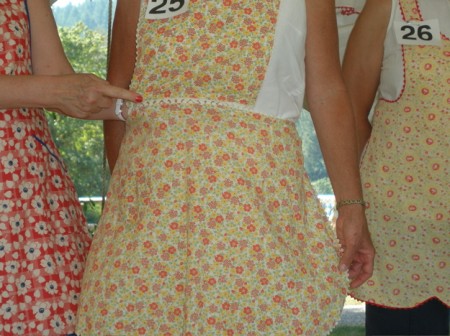 This style really reminds me of my grandma.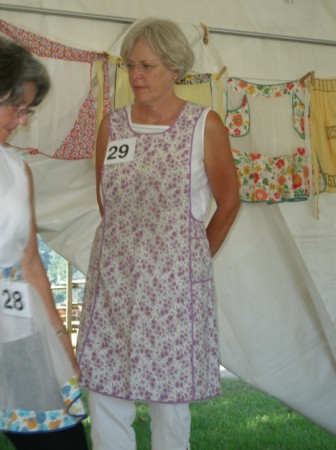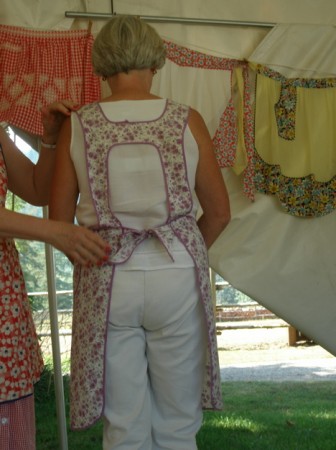 And these terry cloth aprons are what my mom always wore!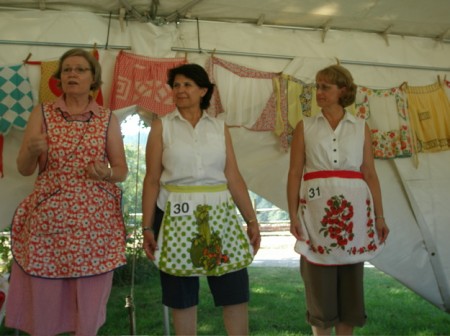 My Grandma Ikey used a lot of bias tape–and so did the maker of this apron.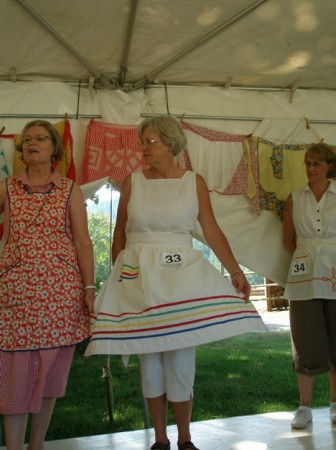 The woman who made this one took something as simple as bias tape and made it artistic.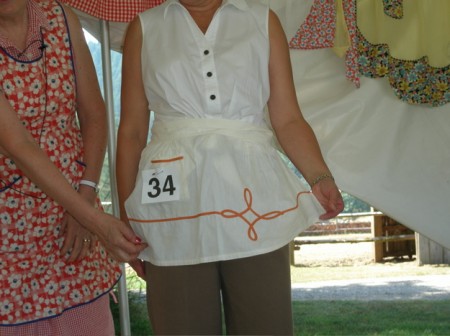 But nothing beats ric rack for embellishment!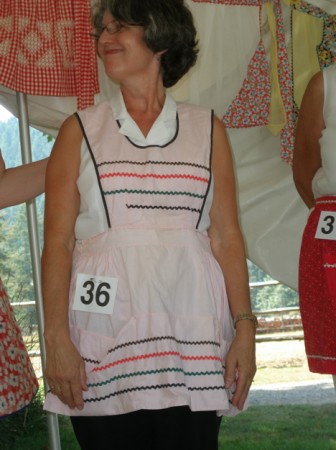 And have you heard of a technique called Chicken Scratch? It was done on gingham, like these aprons. My Grandma Kennedy did it on pillows.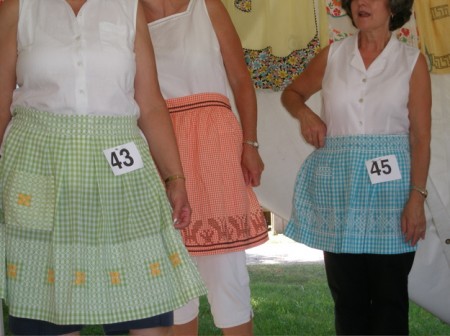 Some pretty aprons from the 1920′s. Tea, anyone?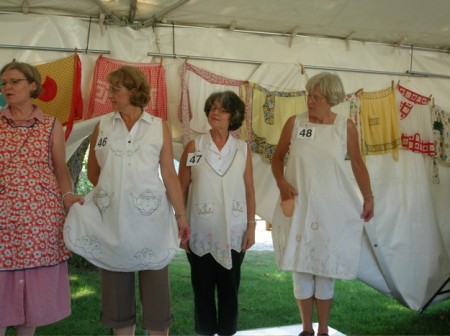 Organza aprons were all the rage for hostesses in the 1950′s and 60′s.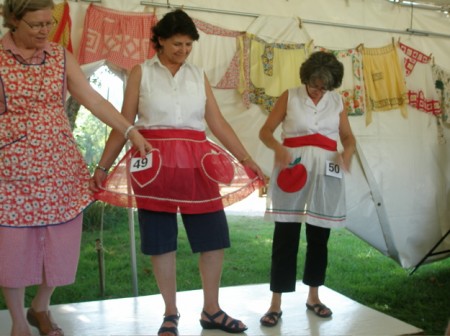 These aprons are made from handkerchiefs.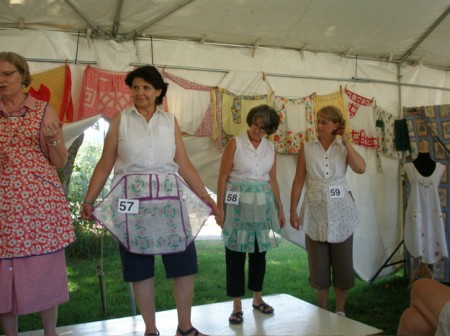 And these are crocheted!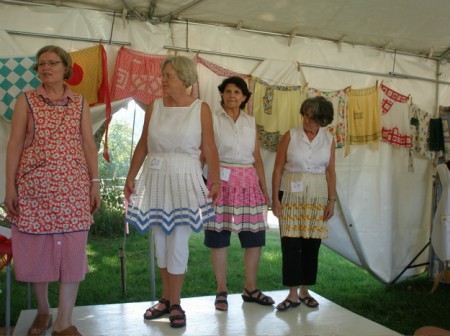 It was a wonderful day, and I loved seeing all the aprons. Thank you!