Bob and I were lucky enough to go to a Mariner's game with my mom and dad recently.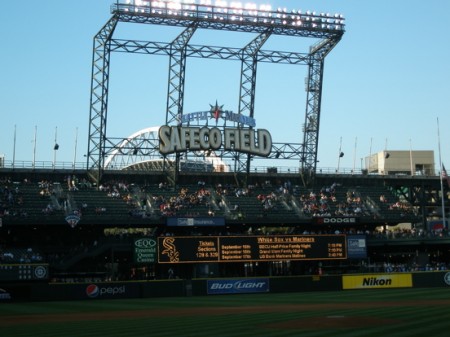 We enjoyed a great meal in the Diamond Club first.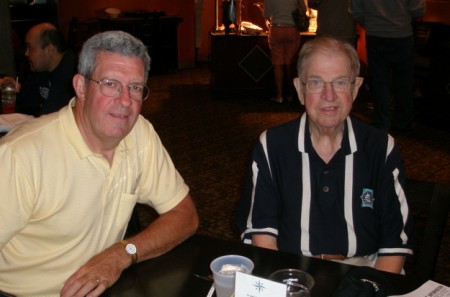 Even the Babe was there to greet us!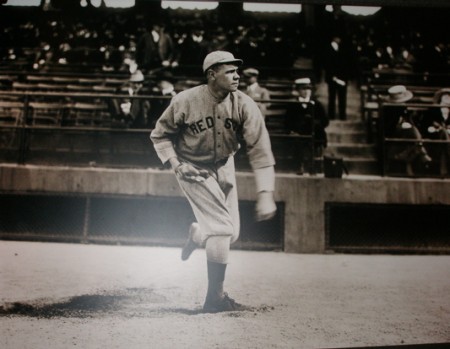 Mom and I are anxious for the game to start.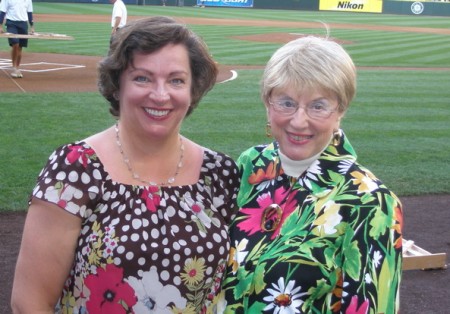 It was a great game. The Mariners led all the way–and the Moose kept us cheering.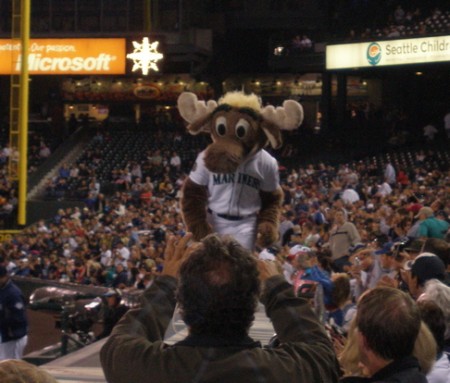 This was the view from our seats. The best part was, we got a win!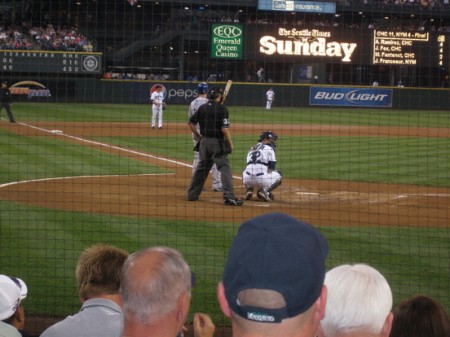 Thanks, Mom and Dad, for a fun time.