Shiny Ones
Airstreams weren't the only shiny, aluminum trailers at the rally.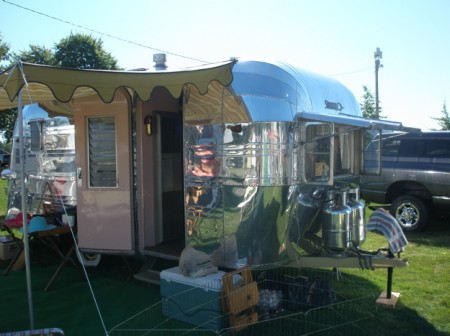 This is a 1959 Streamline.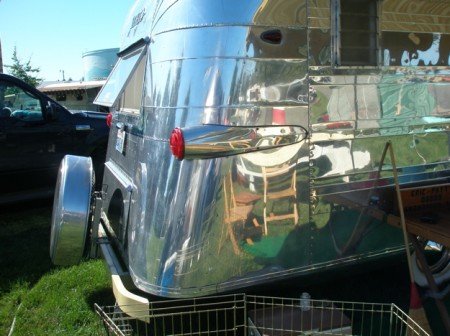 Even the inside was shiny metal–shiny PINK metal!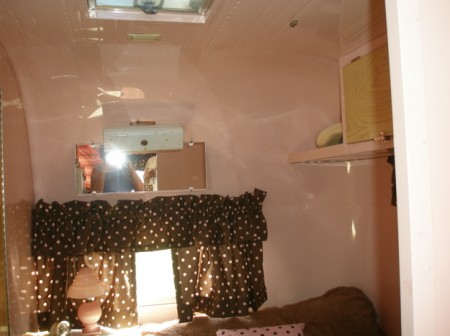 This cool trailer with the corrugated sides is an Airfloat built in 1952.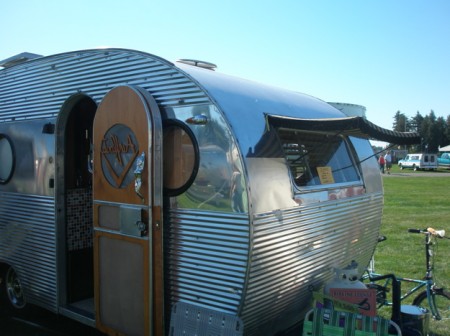 There were several Airstreams, including this 1951 Flying Cloud.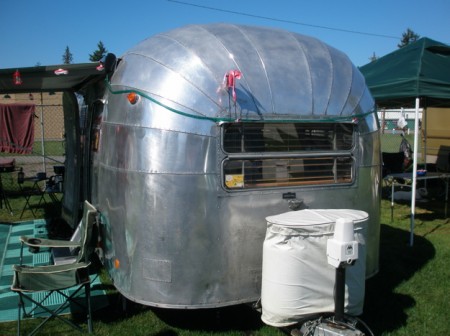 This 1950 Silver Steak Clipper looked like something out of a science fiction movie!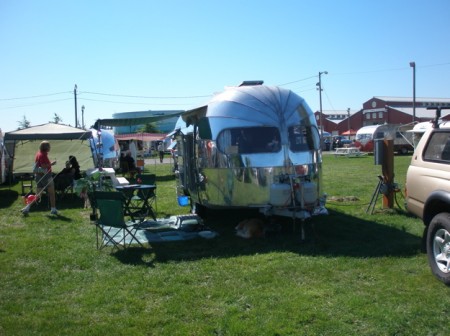 But the most amazing of all was this 1936 Bolus.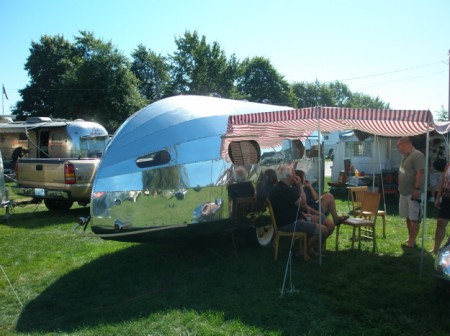 Talk about your space age look! And it has a front entrance.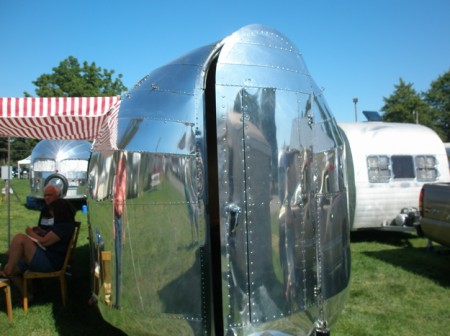 Just inside the entrance is the tiny little galley kitchen–all aluminum.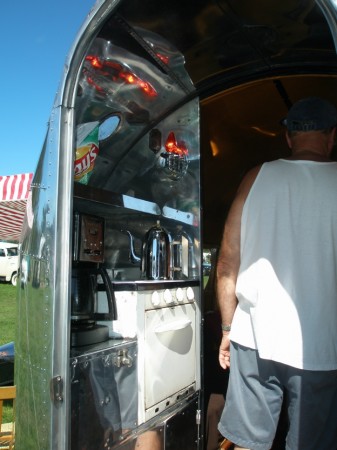 And here's a shot of the living/sleeping area.