Pat P1 (We had three Becky P's) made this great batik quilt. Every time I looked up, she was pressing strips. Now I know why!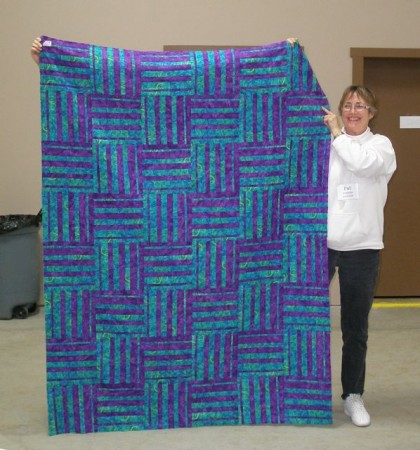 She brought this jacket she made for show-and-tell.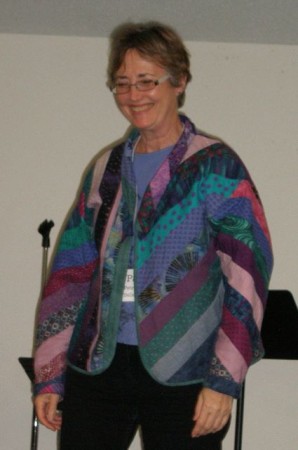 Her sister, Becky L, was working on this quilt at the last retreat. It's so nice to get to see them finished.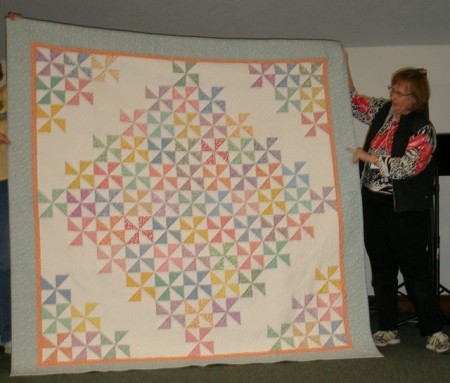 And look at the interesting back she has on it.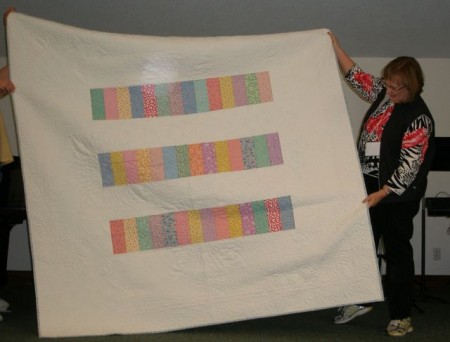 At retreat she made this quilt top. I love the bear tracks. Once the border is on, she will applique a bear there!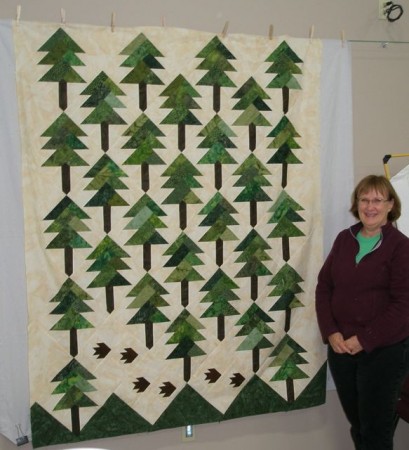 Sharon brought this row-by-row quilt for show-and-tell.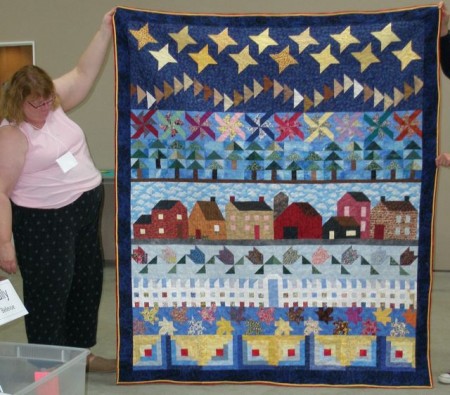 She knew about the Summer Bow Tie Challenge, so brought this to show, too. I love the asymmetrical setting.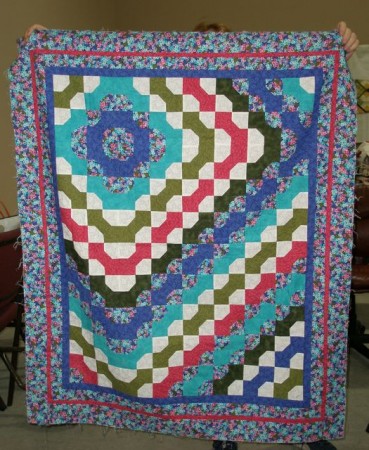 She also brought this adorable Christmas Redwork.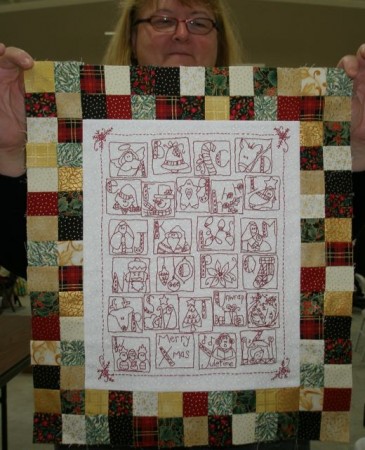 Robin is always challenging everyone to do 1″ square scrap quilts, so this was a perfect show-and-tell. Every print, both the light and dark, are florals!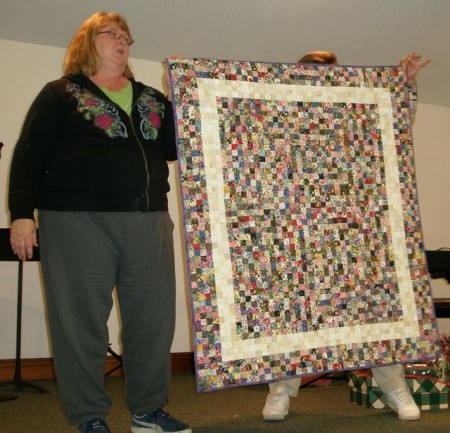 Another pretty quilt from Sharon.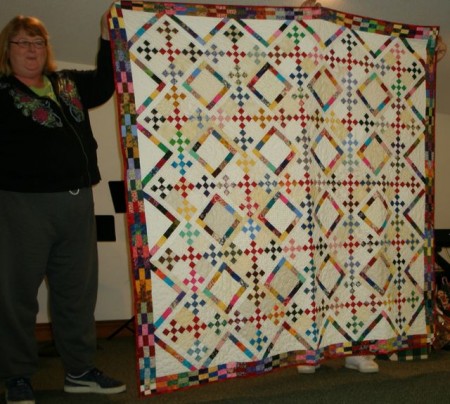 She did a great mitered border demonstration for us!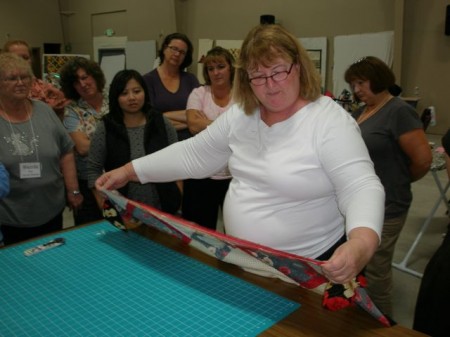 Diana is ready for Halloween!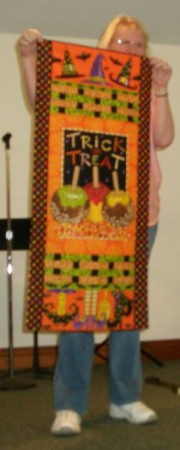 She got this pieced at retreat.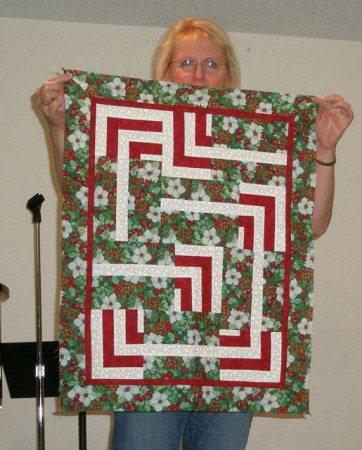 Love the needlework and shading in this piece.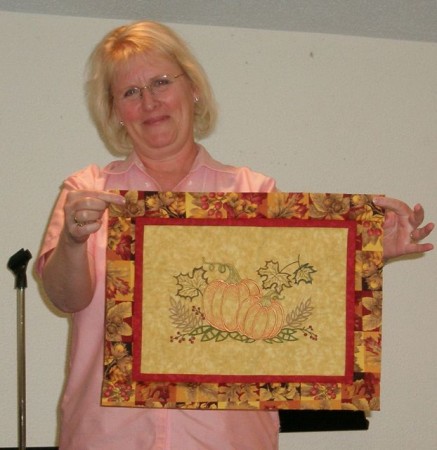 I did the Lemoyne Star demo…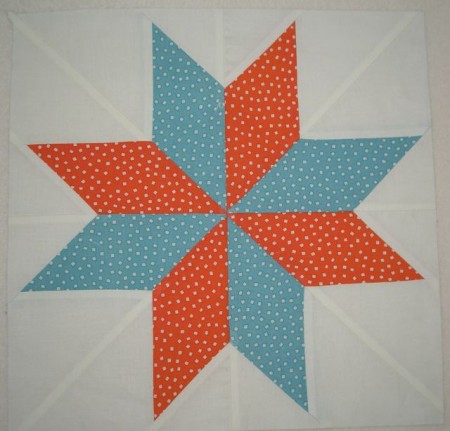 …and Dianna whipped out this little sampler with two 12″ and three 4″ Lemoyne stars. It's really that easy–and no set in seams!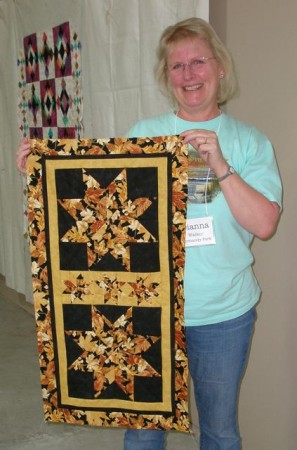 J
Julie made this pretty log cabin.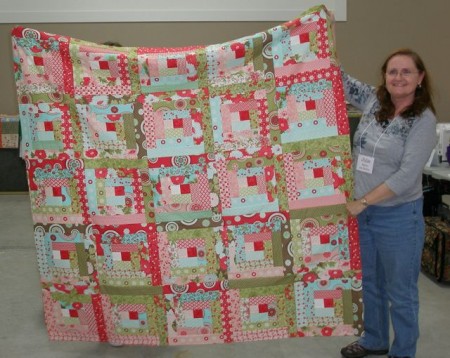 Pat P2 wore a jacket that she made with batik blocks.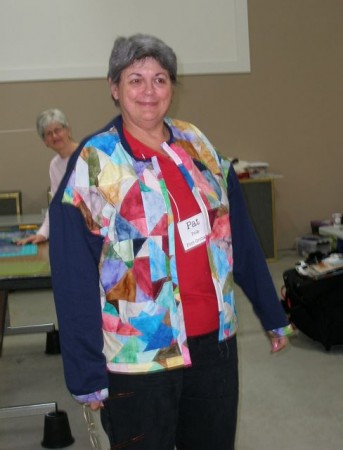 I don't know which came first, this quilt or the jacket!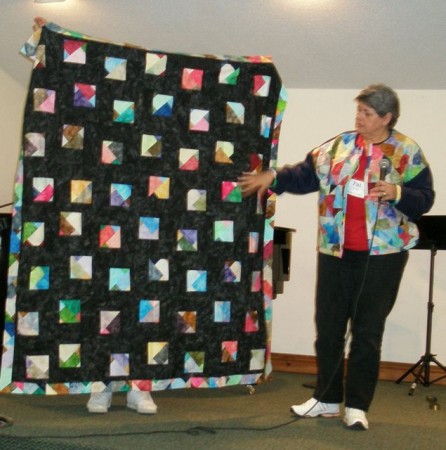 Don't you love the color combination in this Chain quilt?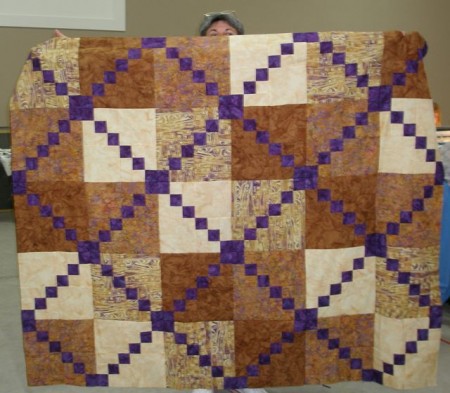 Still more to come!