There were lots and lots of projects finished at our quilt retreat. Each time one got finished, it got held up for a big, "TAH-DAH!
Isn't this a great pattern to showcase a bold print!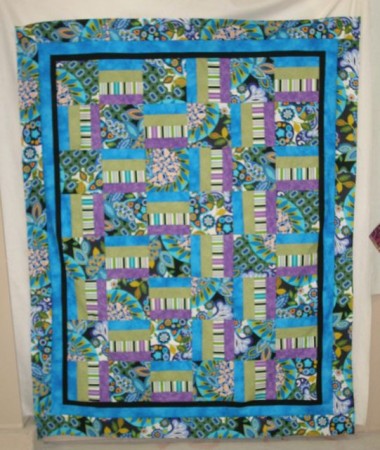 Several ladies made thread-catcher/pincushions for their work spaces.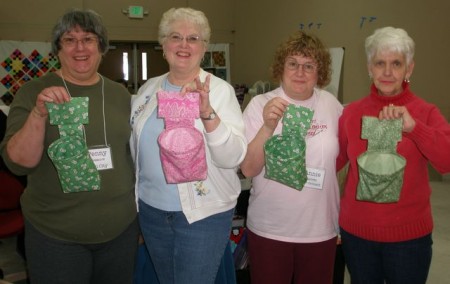 Joy is "pretty in pink." And lime!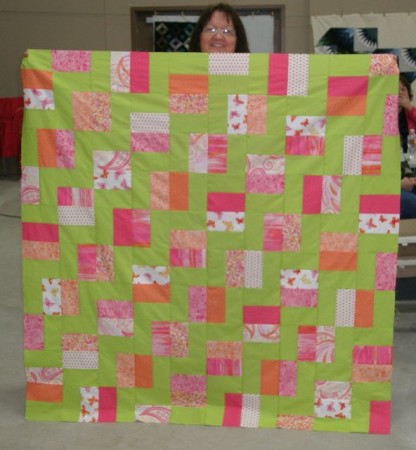 Julie and Carol (daughter and mother) made these for Julie's two granddaughters. The girls had seen them in a magazine and wanted them. There was no pattern, but Grandma and Great-grandma couldn't say, "no!"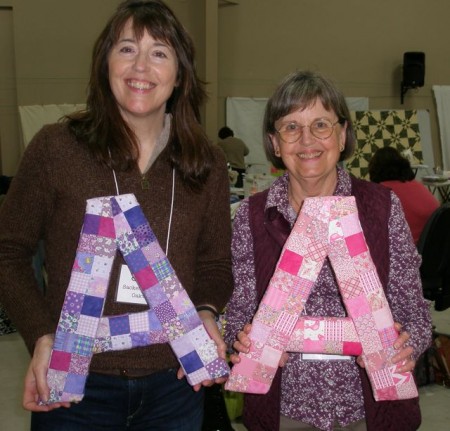 Several people were working on Hunter's Star quilts.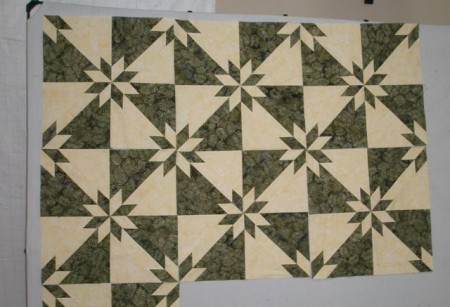 And while they may not have gotten finished….
…I thought you might like to see them.
Sharon's Off Center Bow Ties are striking.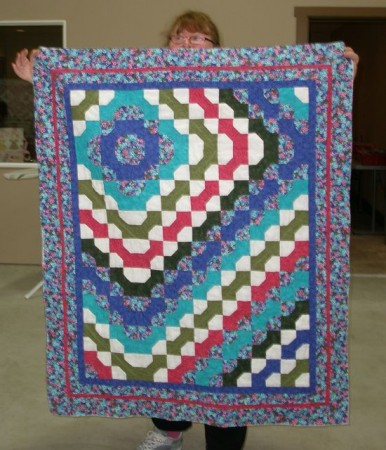 I asked Marsha to pose by her 6100 Quilt, and pose she did! She's done this before, me thinks!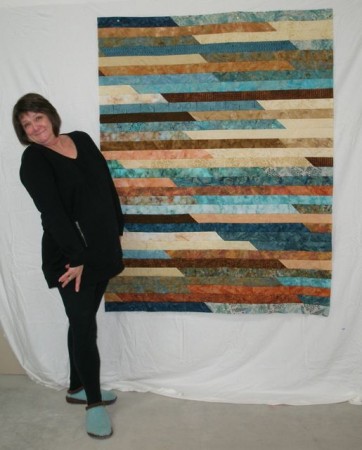 Sarah was making striking quilt with the Lil' Twister tool.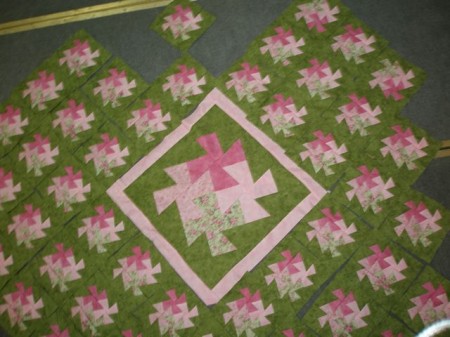 I think this bright beauty was Sherrie's.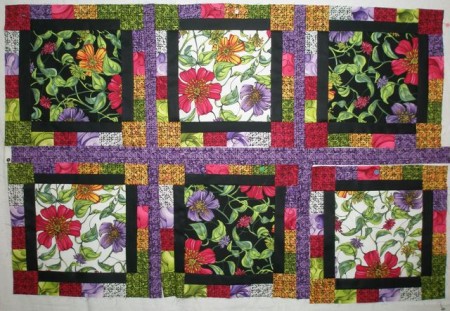 Chara brought back a quilt that she made at the last retreat–all quilted now and just waiting for binding.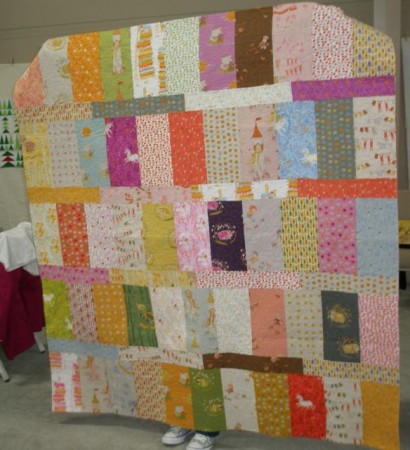 Connie sewed up this Double Delight quilt top for me. There are kits on my website!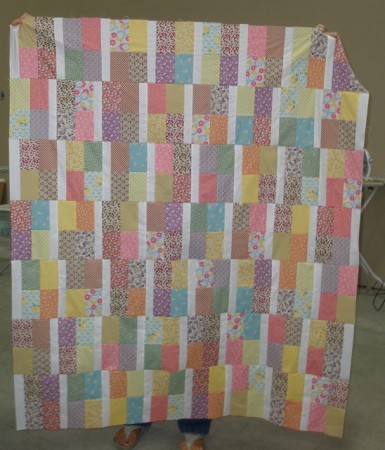 I love the shadow effect on this quilt by Sherrie.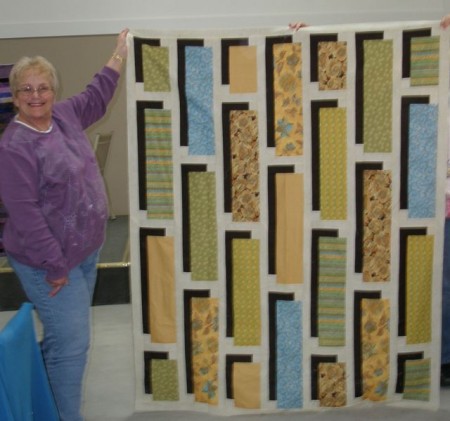 Chara was making a stack of circles for a Rob Peter to Pay Paul quilt.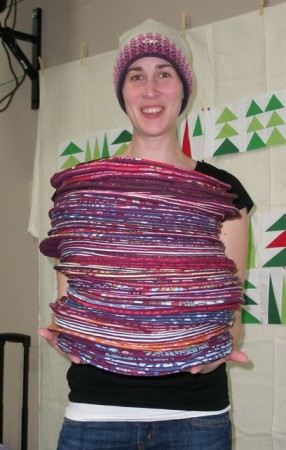 Stacey took this mystery class from me, hmm, a "few" years ago. I was so glad to see it getting put together.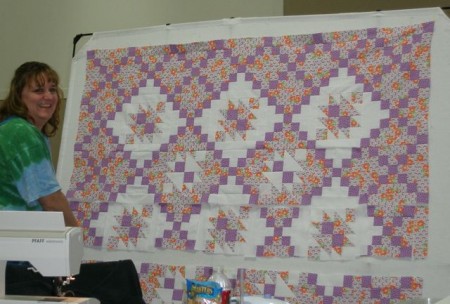 Julie stitched up this sweet quilt.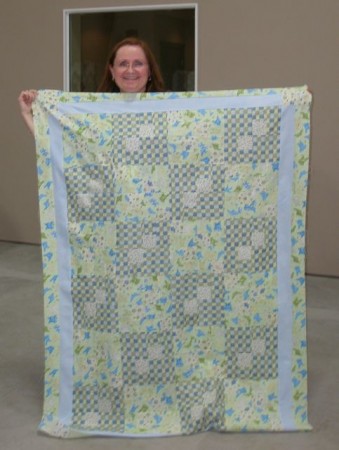 Mary, Penny and Denise also made 6100 Quilts!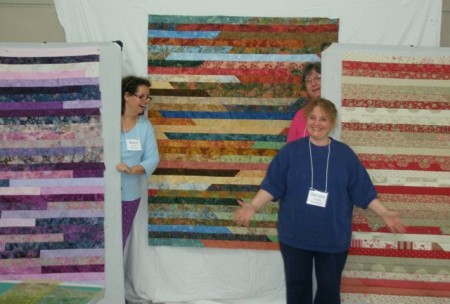 We did a Block Swap with the Crossroad to Jericho blocks, and Pat put hers together during the retreat! Way to go, Pat.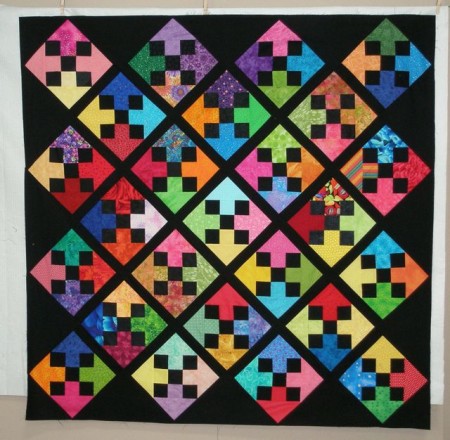 Barbara was ready to put the borders on her polka-dot quilt.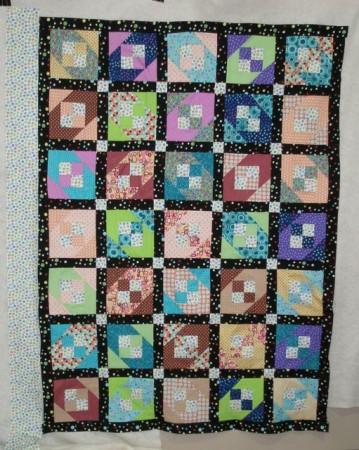 This is Anina's own design, Geese in the Forest. She sells the pattern on her website. I think it's stunning!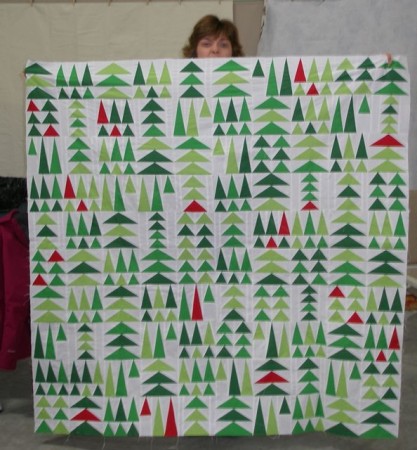 Karen J. was nearly finished with this charming bird pincushion.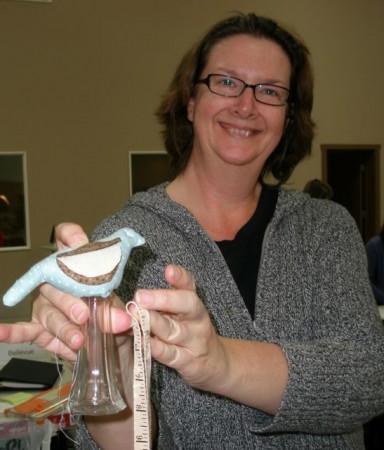 Sarah made this baby blanket with "opportunity cloth!"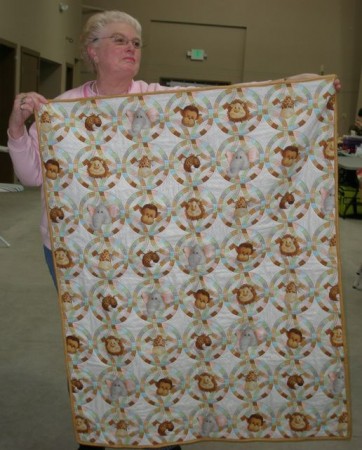 Kathy spent many hours on this fabulous beauty. This is 1/4 of it. She's getting there!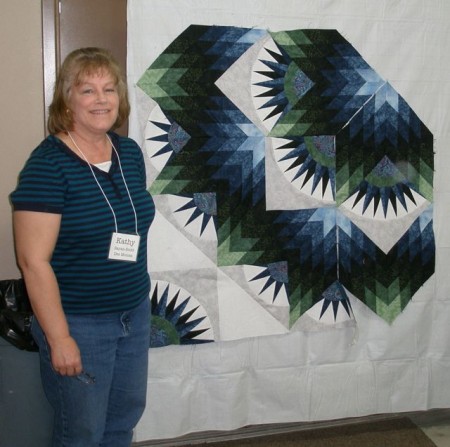 I have one more batch of photos from retreat to post, so check back!