Yesterday I taught a class on the Hunter's Star at Boardwalk Quilts.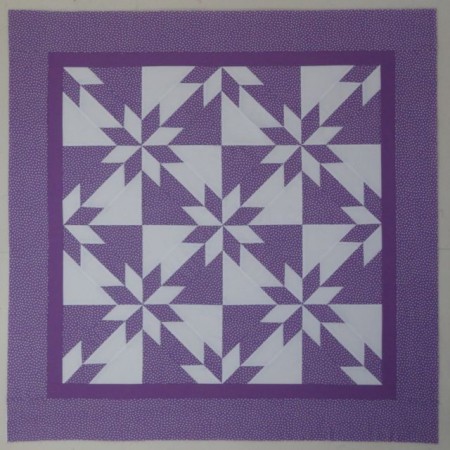 I love the ruler from Deb Tucker, that makes this pattern so easy and precise.  I made step-by-step samples for class from solid yellow and  vintage white.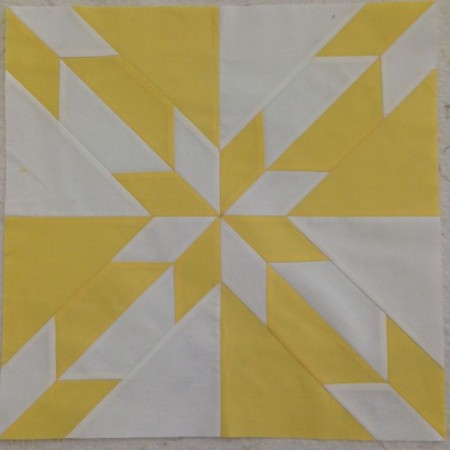 My goal was to have each student complete at least four units to make one star–and they did!
Joe Ann was the first.  She used fabrics she'd bought at my store before it closed five years ago!  Who says it isn't important to have a stash?!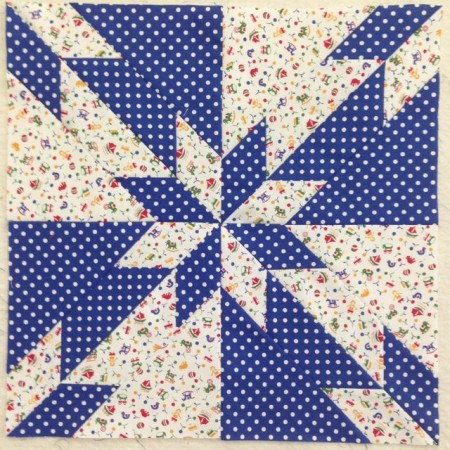 Right behind her was Earlene, who was outside her comfort zone, using browns.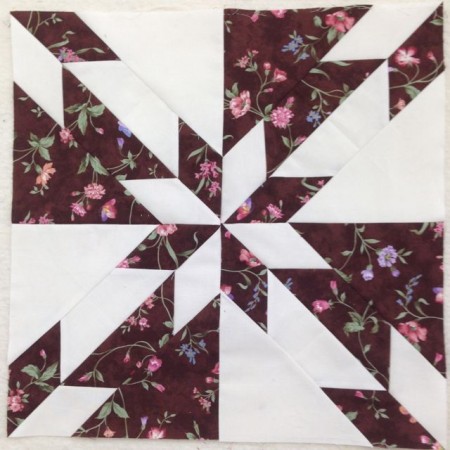 This dark blue batik on a stark white that Suzy made was really striking.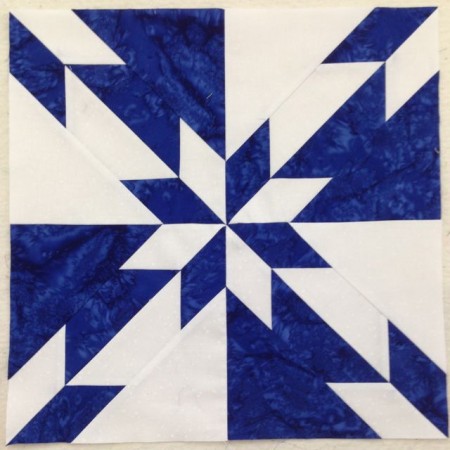 Sandy's black and gold on cream looked great.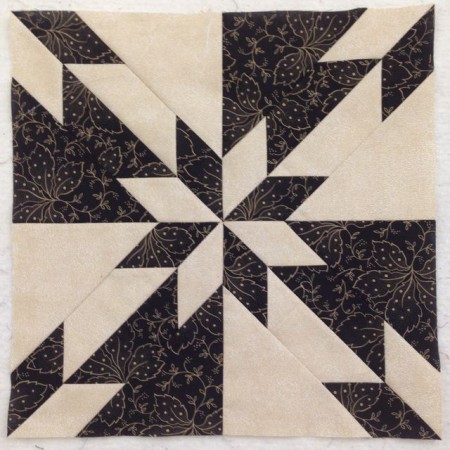 Susan had success with the green and white tone-on-tone fabrics she used.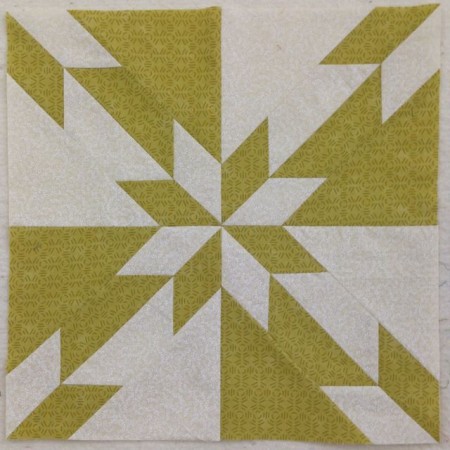 Barbara told me she hadn't taken a class in years, but you'd never know it when you look at her block.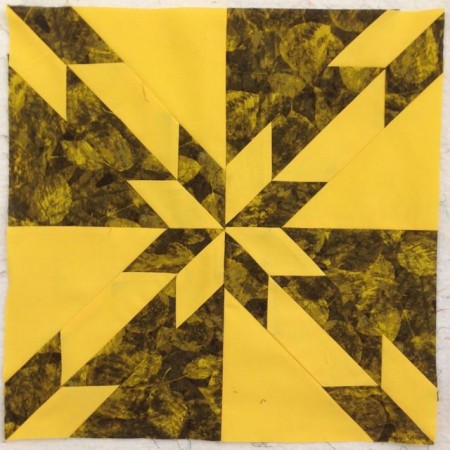 Isn't Joyce's red and yellow version stunning?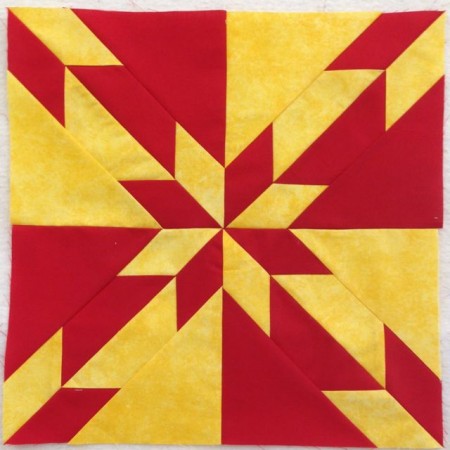 I wish you could see Susan't fabric in person as it was really beautiful and her blocks turned out great.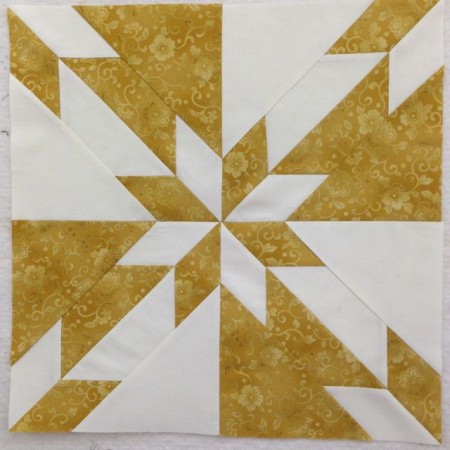 Judy'a gold and red combination was a winner.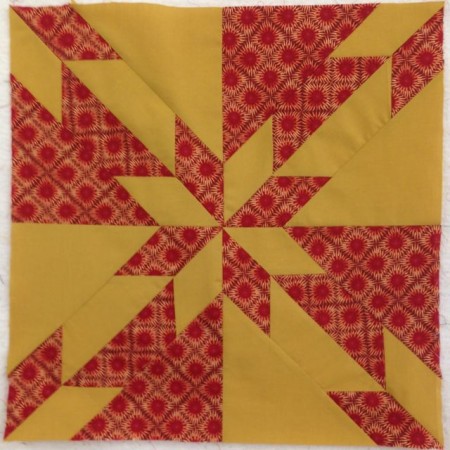 Elena had never taken a quilt class before!  The icy blue and silver snowflakes worked together great.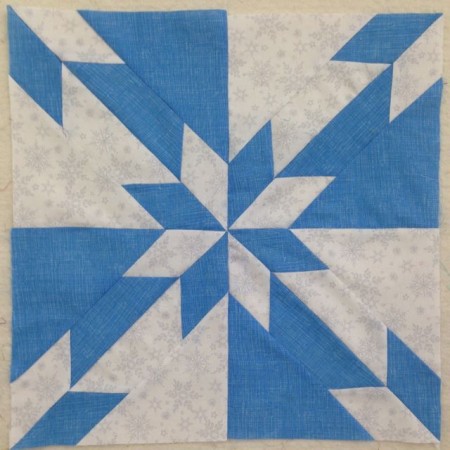 And Lonna's choice of a rich batik and pale aqua looked amazing.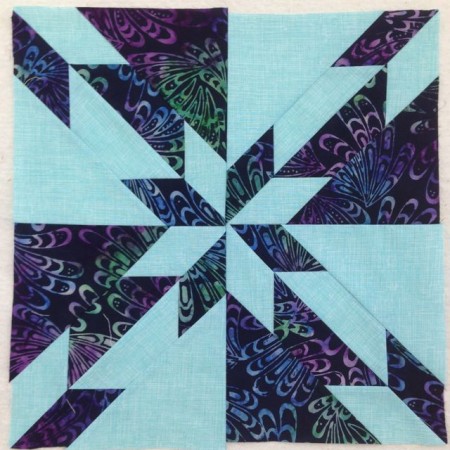 Joe managed to get all 16 units finished and sewn together.  You can see how the secondary star forms in the middle where the blocks come together.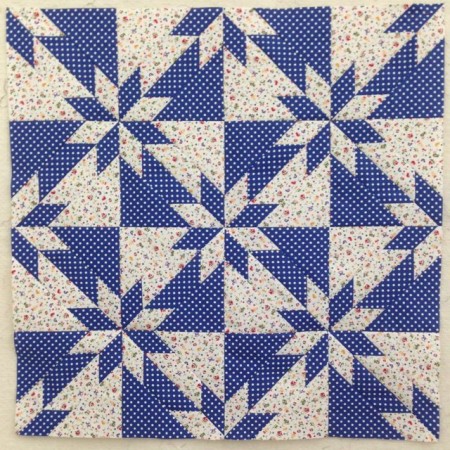 I was so proud of all of them and have confidence they'll all get their tops finished at home.