It's taken me a whole year to get this post posted. I know some of you are very familiar with camo, but if you're not, here's your introduction!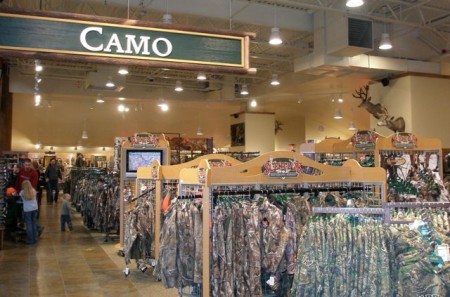 The whole Hamilton family visited Cabella's in Olympia.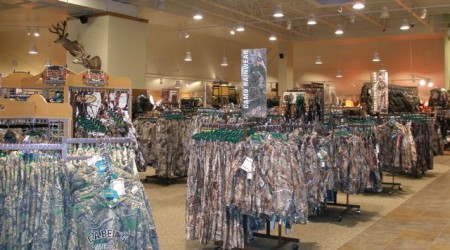 Cabella's is an outdoorsman's paradise.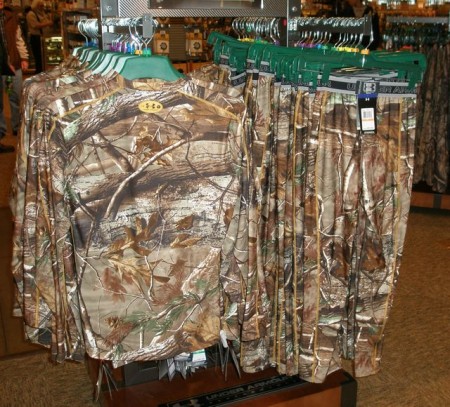 And home of everything camo. Do you see our grandson, Carson, in the photo below? No, not the boy in purple, that's Cole. If you can't find Carson, that's the camo, aka camouflage, doing its job!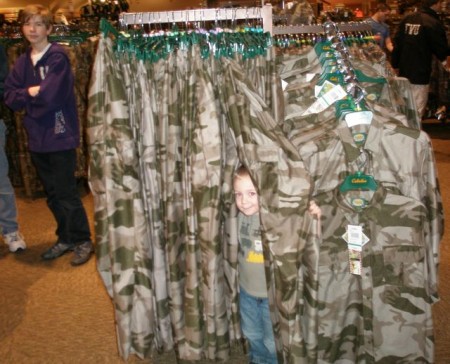 If Justin didn't have that great smile, you might not see him in the photo below. He already has quite the camo wardrobe.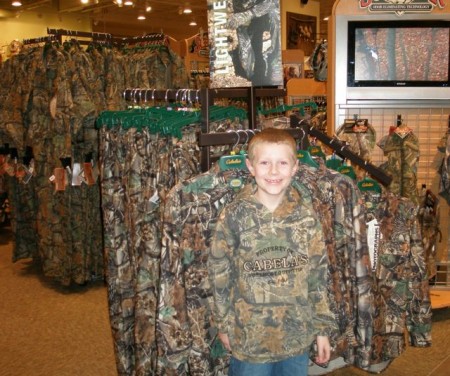 Bill's looking stylin' in his camo pants and backpack.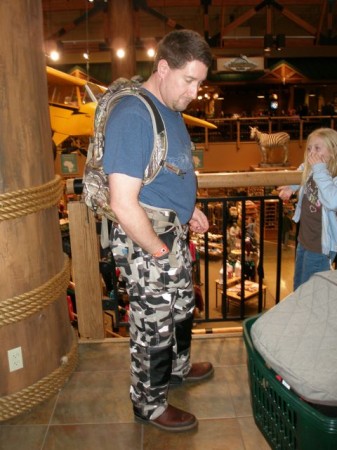 He probably should have these boots, too.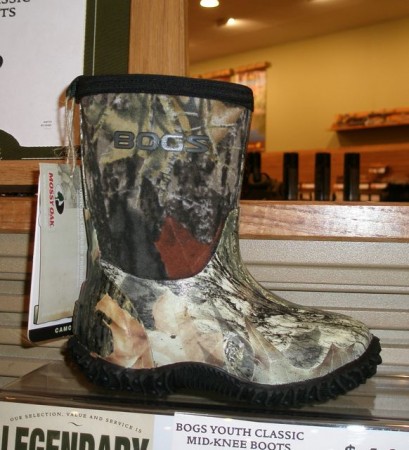 You didn't think they only came in one style, did you?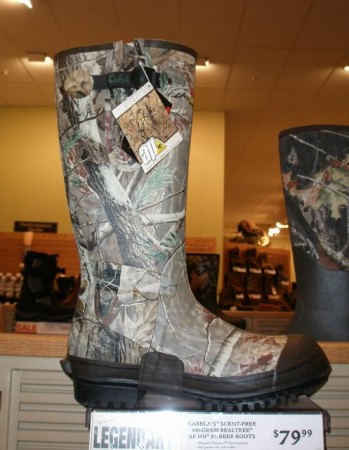 Oh, you don't need rubber boots? How about work boots?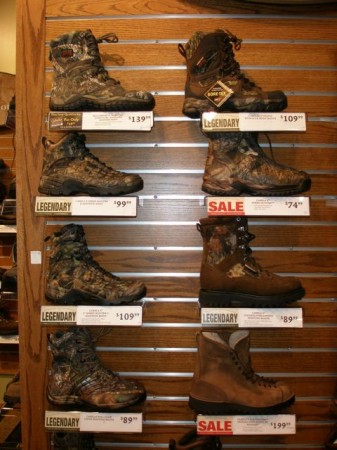 If you don't want anyone to see your hands–and you want to keep them warm at the same tie–you'll need these gloves!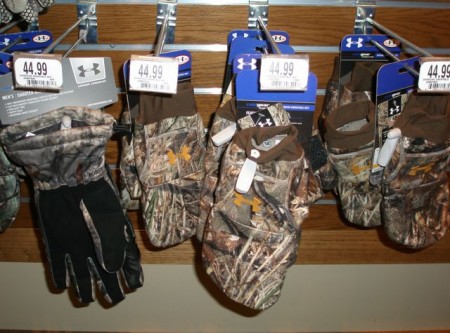 Justin had some money to spend, but it was a hard decision what to spend it on. Hmmm, maybe this camo wallet???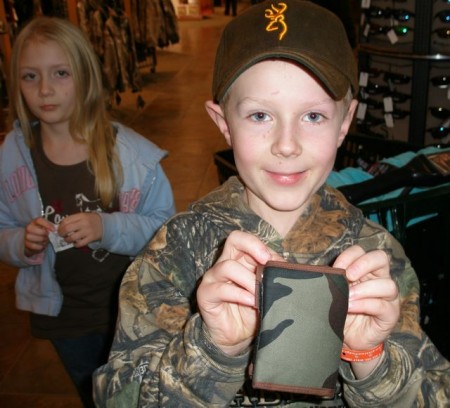 Perhaps we're spending too much time shopping. Time for a wresting break.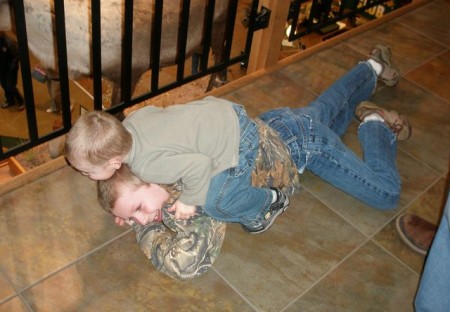 Wow! Not only can you be entirely clad in camo, you can get a camo ATV, too!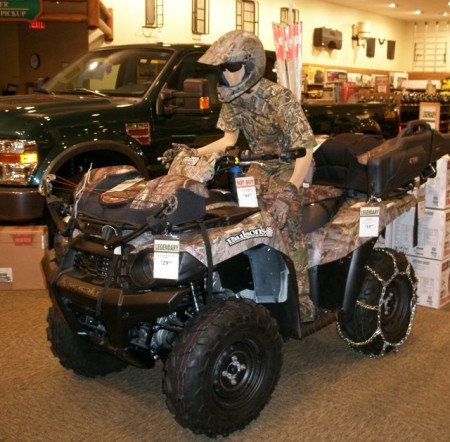 JJ found one that's just the right size.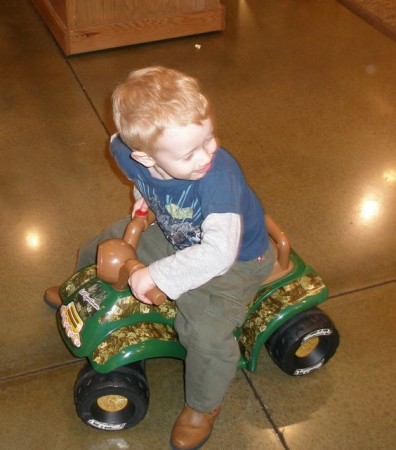 But, seriously, how about home decor? Surely if we can outfit our bodies in camo, we can do our homes, too.
Clock, anyone?
Or a camo game table for just $99.00?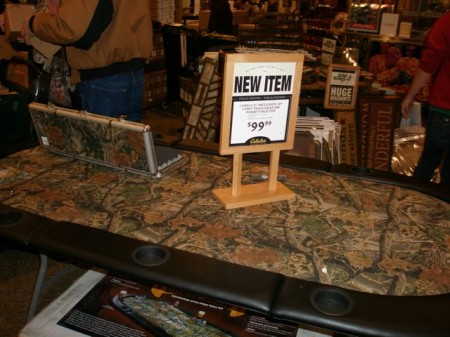 Of course, you'll need somewhere to relax.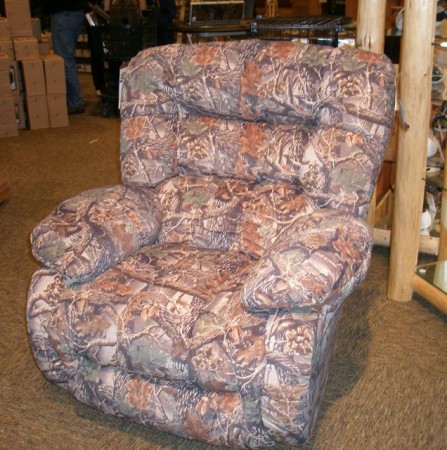 Pink and blue bean bags? Is that pink for girls and blue for boys?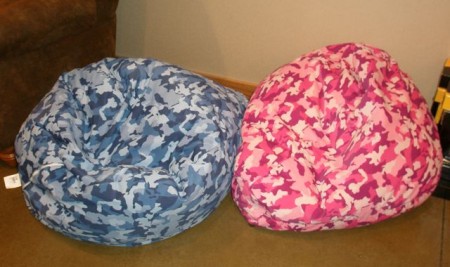 Ooh, here's a comfy TV chair.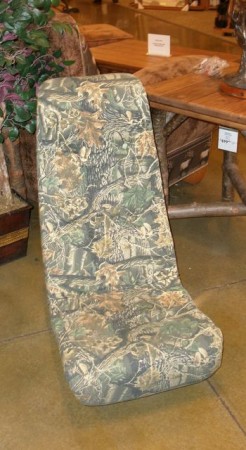 And McKenna modeling the latest in camo coffee mugs.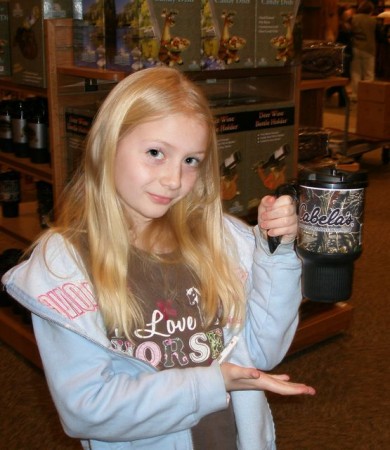 Now that we've furnished the living room in camo, how about the bedrooms?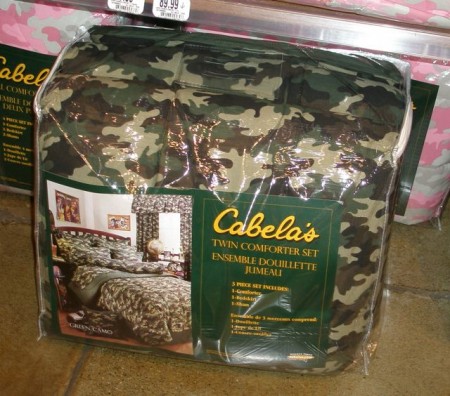 Not only can you get the perfect comforter, you can get camo valances.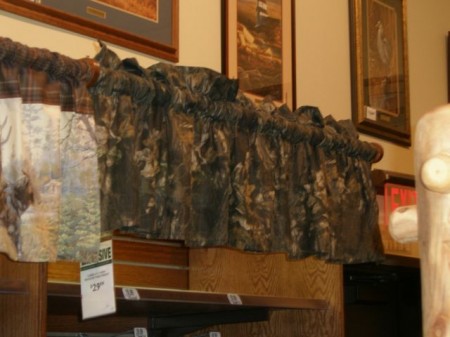 Don't think this is just for the boys. There's pink camo bedding for the girly girls in the family.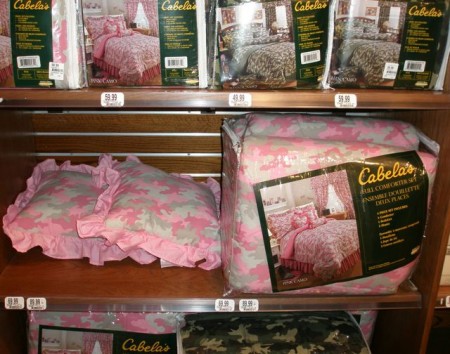 Oh! Oh! Bathroom accessories, too!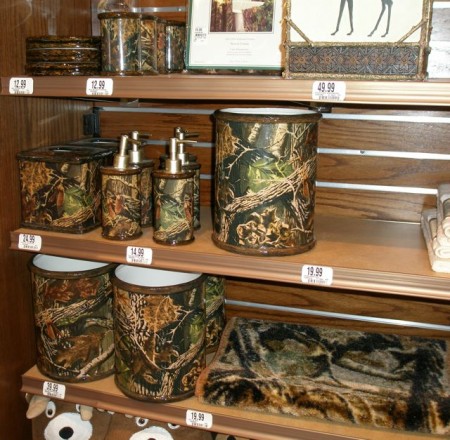 Aw, even dolls dressed in camo.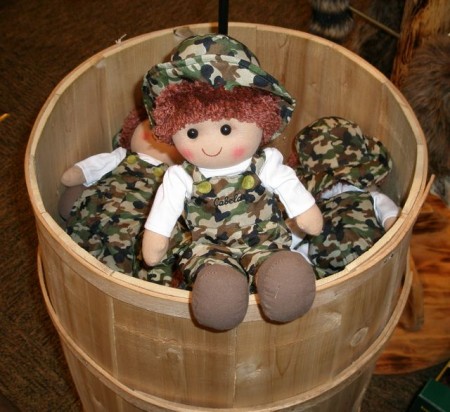 There were even kid sized chairs, as McKenna discovered.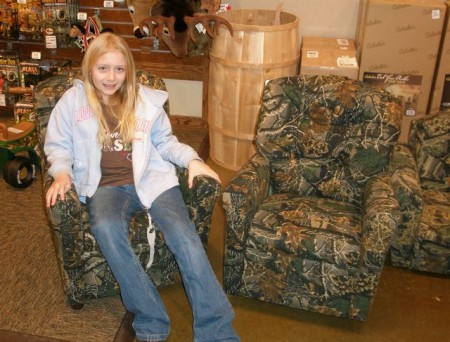 Justin and JJ found them a good fit, too.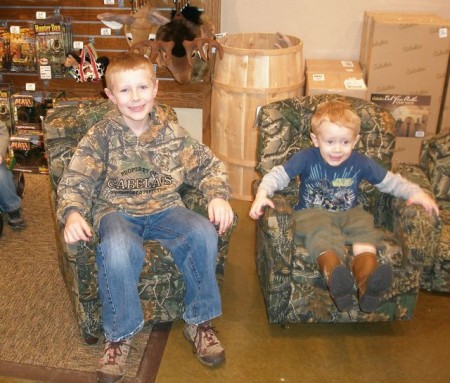 Carson had to give them a try. Note the mini loves seat, too!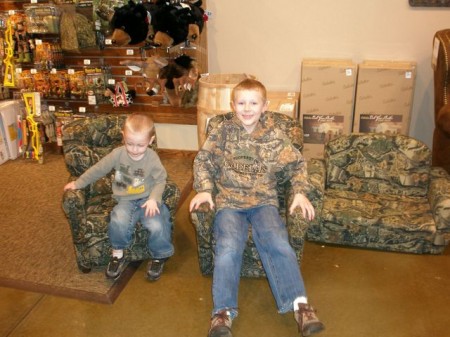 The top half of Justin just about disappears in this chair.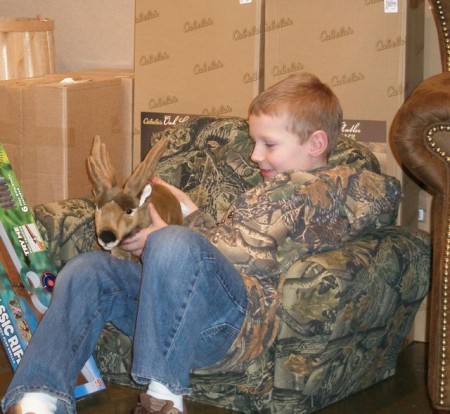 Is it Justin or a bear???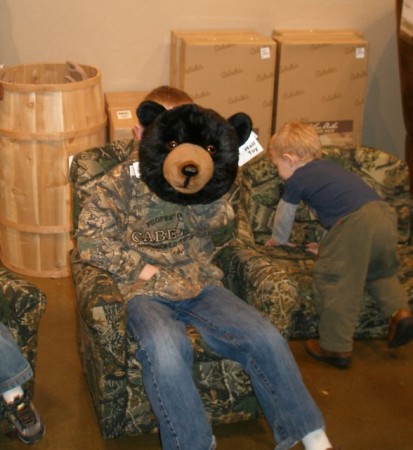 Justin or a deer???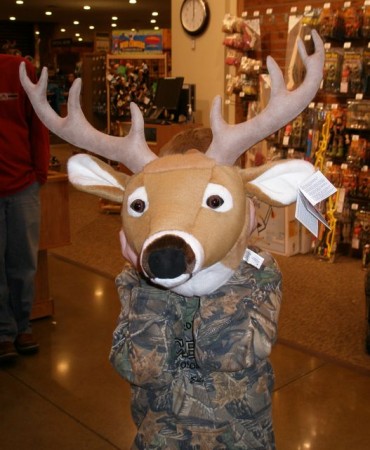 I'm speechless! All in all, it was a great camo day.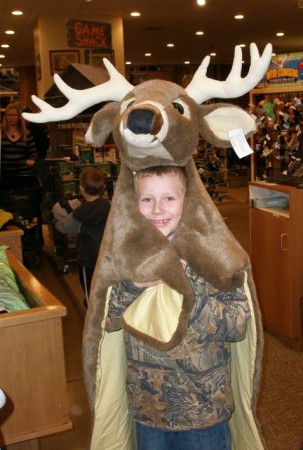 There's got to be a rhyme in here somewhere. That family that wears camo together……. Well, you'l have to finish it.