We wer lucky to have visitors at Redwork this month! Sherri and Jodi made the trip from Sandy, Oregon to be with us!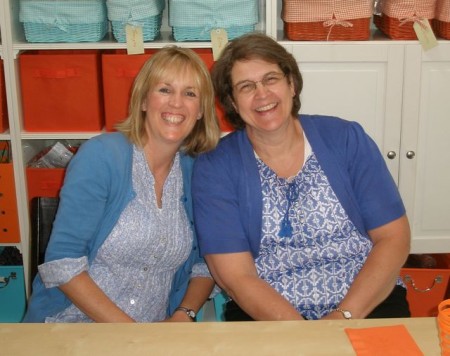 And they brought terrific show-and-tell! Jodi is participating in the Farmer's Wife quilt-along. I just love her colors!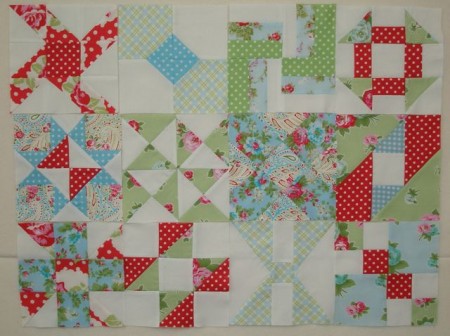 And she brought the original Auntie Dot's Apron!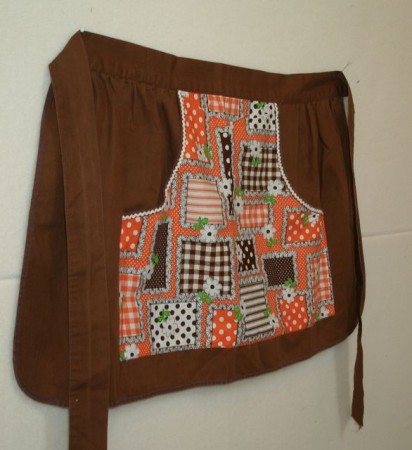 That orange print would have been perfect in my early '70′s kitchen!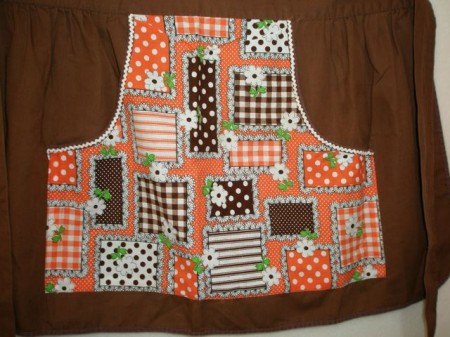 Sherri had a treasure trove of vintage show-and-tell, like these fabulous Rocky Road To Kansas blocks.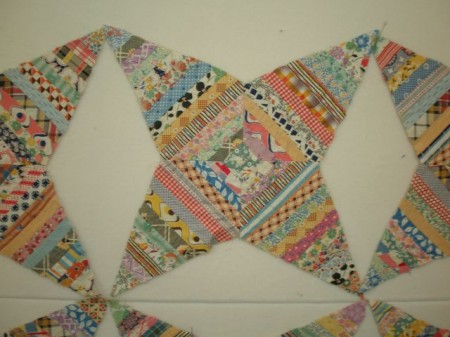 And check out this tinted linen crib quilt top!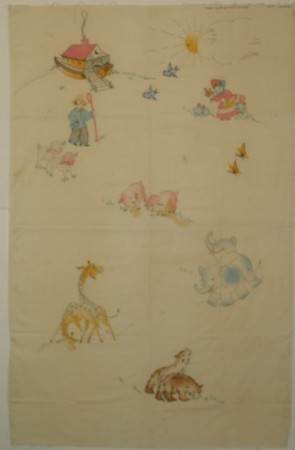 I just have to show you some of the close-ups, they're so adorable.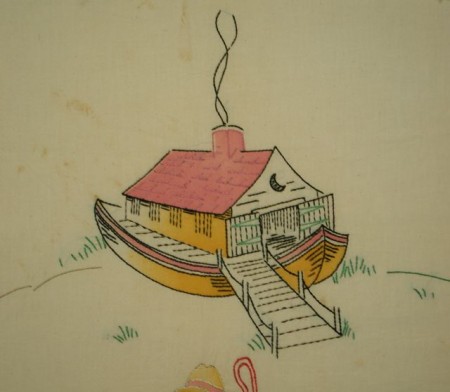 Giraffe (which I pronounced with a "t" on the end when I was little) has always been my favorite zoo animal.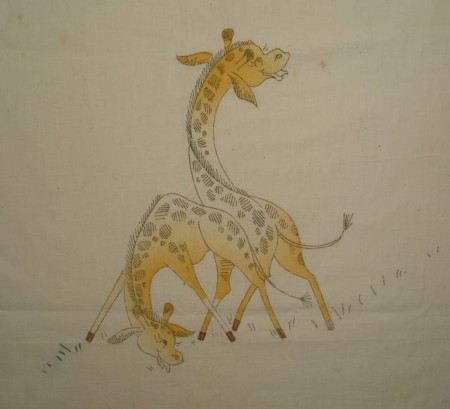 Oh, my gosh. Could these elephants BE any cuter? Why is it no one ever makes cute donkeys? 😉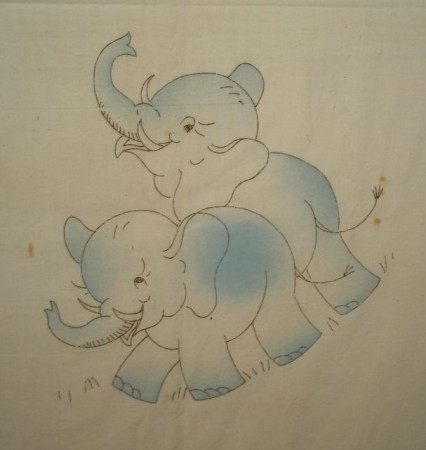 I don't even like pigs and I think these are cute!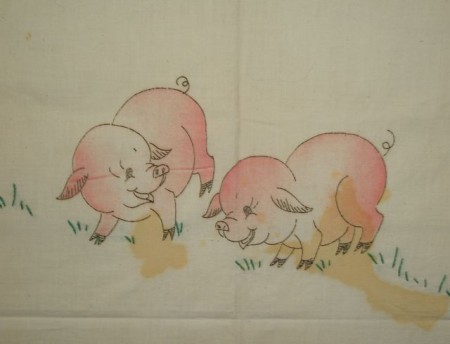 Sweet little lambs.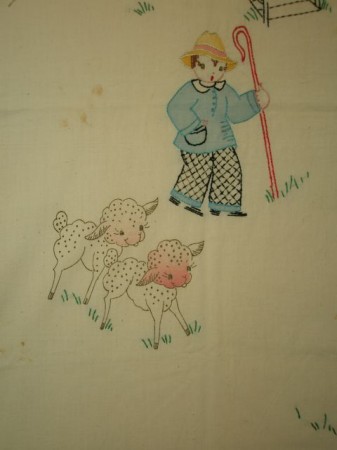 Mr. Sunshine playing peek-a-boo. What baby wouldn't sleep well under a crib quilt made from this top?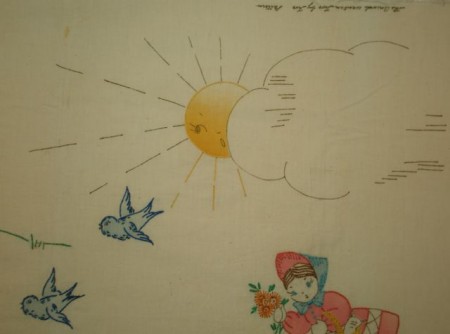 She also had some adorable Sunbonnet blocks. I love how there's a pair–Sam and Sue–from each print fabric.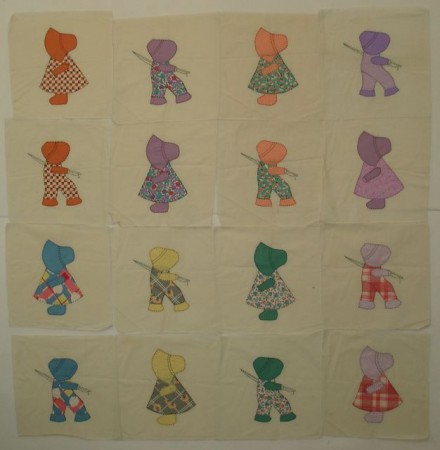 Just look at this apron. Someone went to a whole lot of trouble to match up those stripes! For an apron! I'm not sure you could get much in that pocket, but maybe a hankie.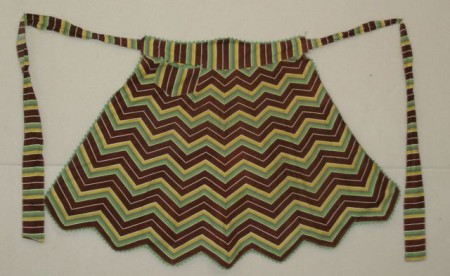 And I'm in love with the daisy print on this apron. Sherri is like the apron fairy godmother. Just LOOK what she did for me once upon a time!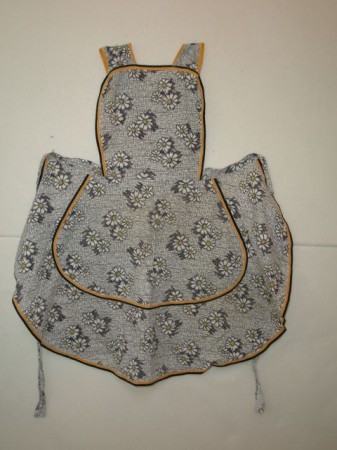 The other ladies came through, too. Ann brought her quilt with a kite on it–our theme for the month, and the only kite textile the whole day!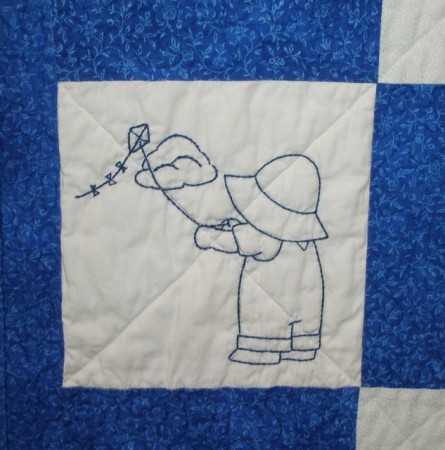 Carol is embroidering Christmas napkins for her sister-in-law.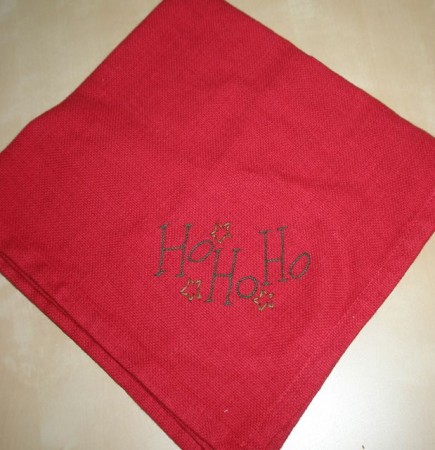 And Robin and her granddaughters are making eye masks to donate to their local hospital's chemo department. What a neat idea.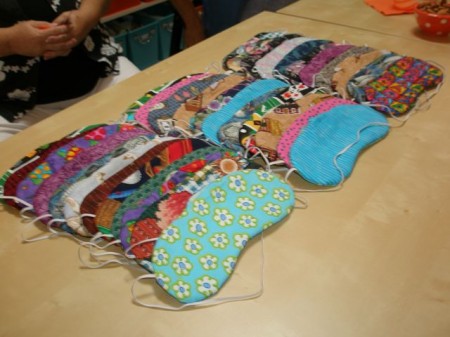 Anyone else want to come visit? There's only one requirement, you have to bring show-and-tell!