When I was organizing my pictures, I decided to do a separate section for applique. Like all quilts, it's amazing how diverse "applique" can be!
It's always so interesting to see how the same pattern is done by different people.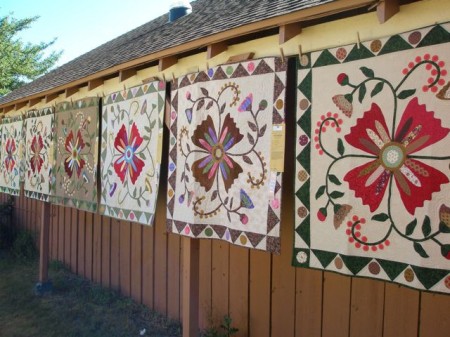 This looks like it was a fun challenge.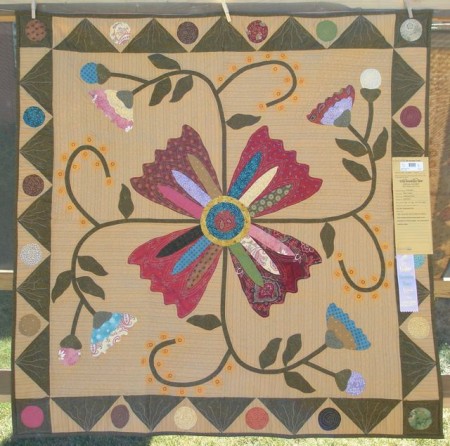 Here's an Asian inspired quilt.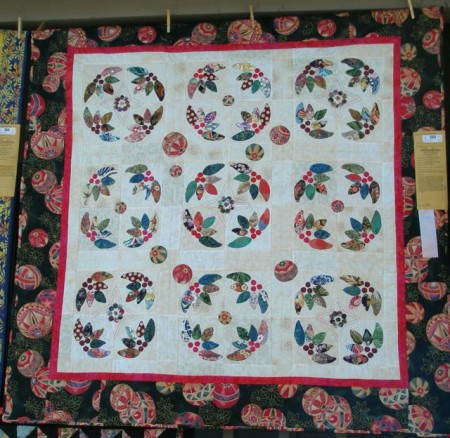 The mottled green in the leaves and stems of this quilt are really cool.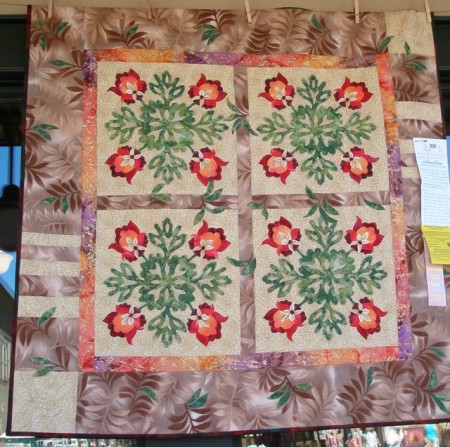 Wow!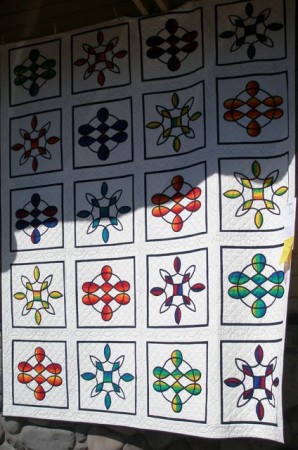 Not only is the applique on this quilt stunning, so is the quilting. Imagine being brave enough to quilt with black thread on white!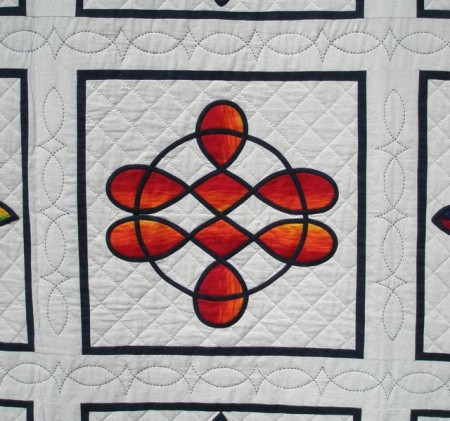 This quilt was wool.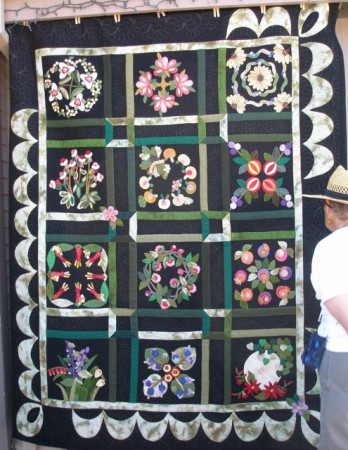 Here's a lovely Baltimore Album style quilt.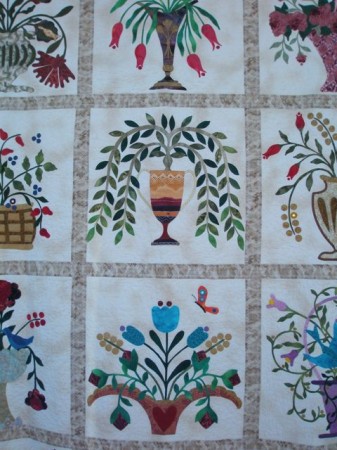 Sorry I don't know how to photoshop out the sign that was hanging from this porch, but I thought the quilt was worth sharing.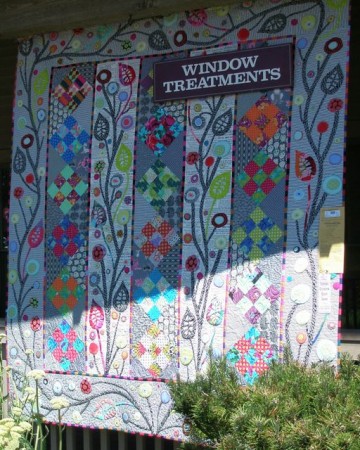 This Hawaiian sampler is so pretty.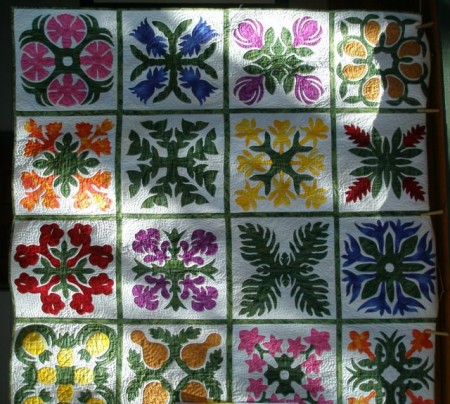 Another Hawaiian influenced quilt.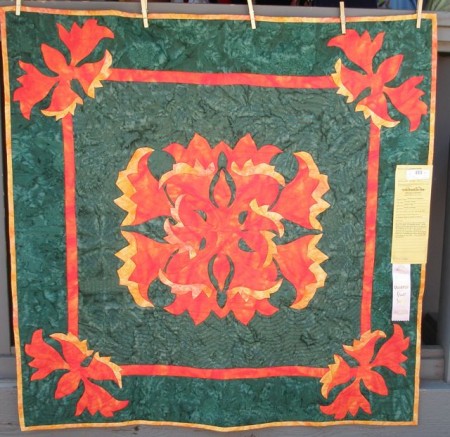 Oh, I have the pattern for this. It's on my to-do list. It cracked me up that the maker left the buds out of one basket!
Note: I get a lot of questions about this pattern. It' is from the book A Bouquet of Quilts from C&T Publishing.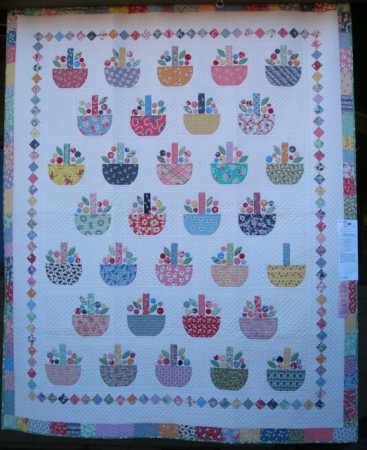 This quilt really popped!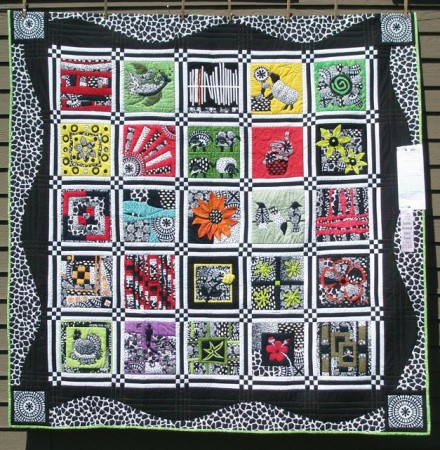 Does this say Flower Power or what?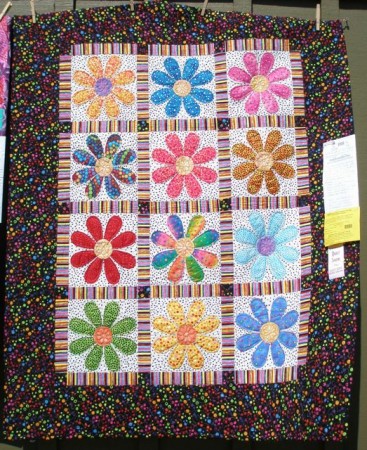 So graceful.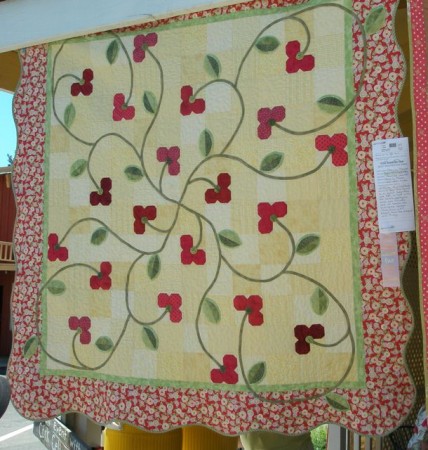 The split leaves on this quilt are great.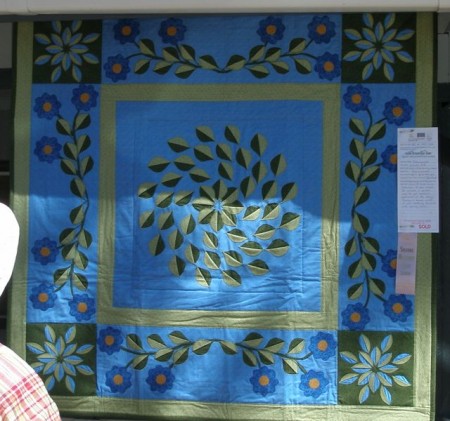 It's hard to beat bright in my book.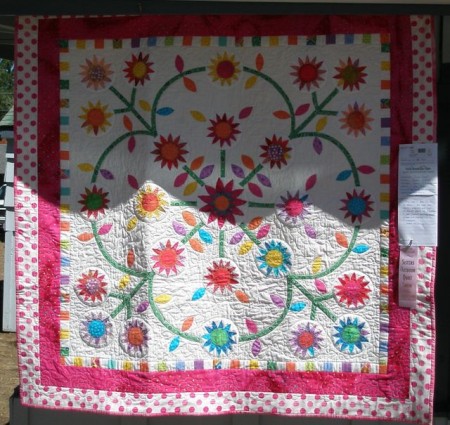 This is a very interesting combination of piecing and applique. It's done with Asian fabrics on a black background. If you look carefully, you can see a bamboo design stitched into it.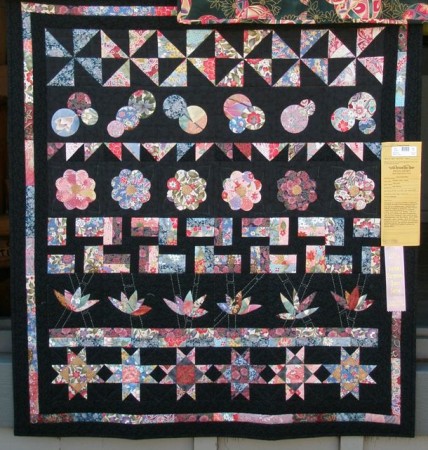 I think I may like poppies even better than daisies!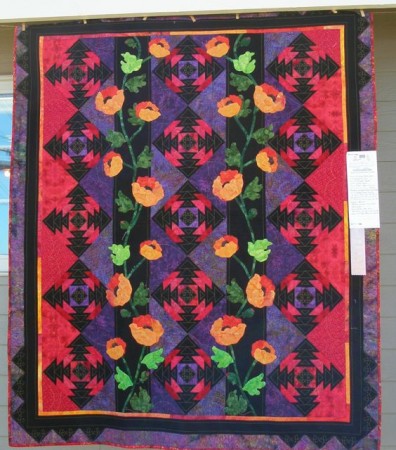 This quilt makes me want to get out a Matchbook car and have some fun!