Look what I bought the other day when I was antique shopping with my daughters-in-law (we had left the kids with the dads and Papa!). Bob's mom had a whole set of this Samsonite luggage, which I now have, but she didn't have this piece. I just love the shape of it.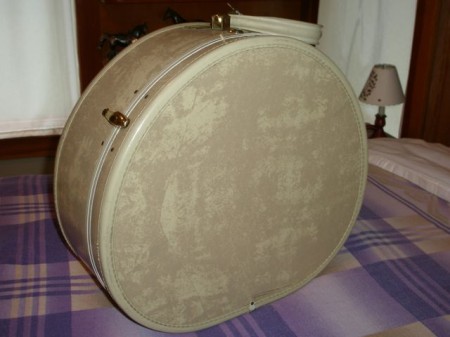 I just had to have it–and it wasn't very expensive. And, after an afternoon of shopping, it was the only thing in the back of the car. Bob was so pleased to see that I hadn't bought a lot of "stuff."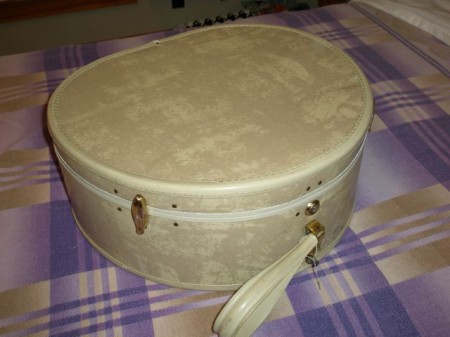 Of course, what he didn't know is that as we shopped, I stuffed my stuff into my new trunk! And boy am I a good stuffer. Here's what it looked like when we got home and I took it into the guest room to open it. Of course as we unloaded the car, and Bob started to pick up my new suitcase, I quickly reached in front of him and said, "Oh no, I've got this," just in case the weight gave it away! So, what did I manage to get in there? One very lumpy (but cheap) quilt…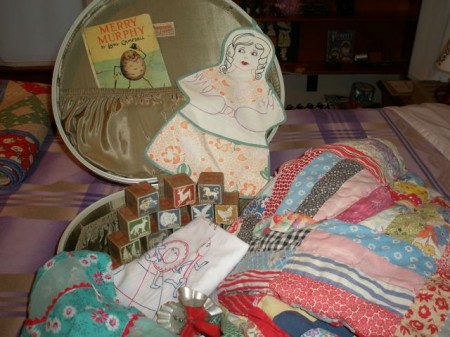 …some adorable building blocks with letters and images…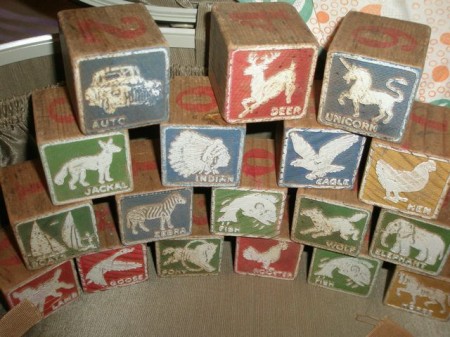 …and sweet clothes pin holder…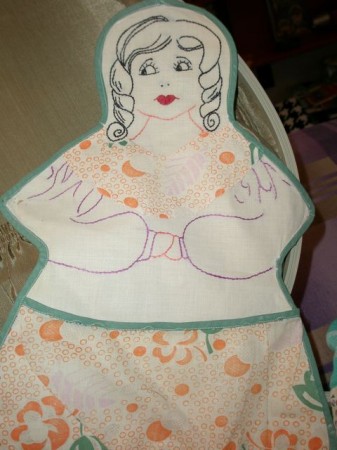 …a wonderfully illustrated children's book called Merry Murphy that stars a potato. The end papers were beautiful.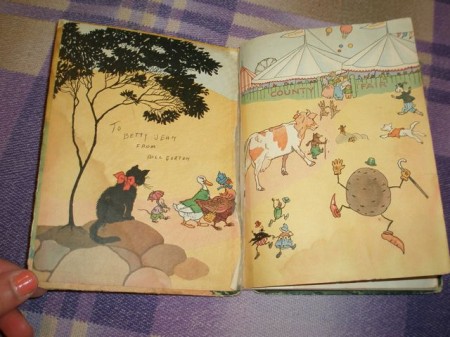 It was a rebus book! Some of the words were replaced by pictures.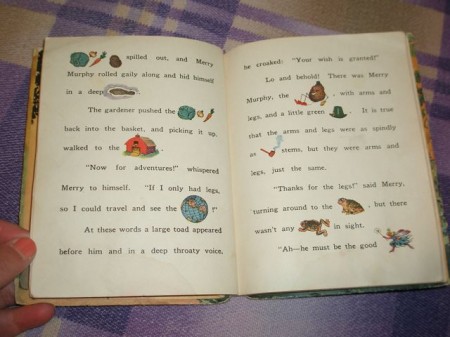 I also bought this apron…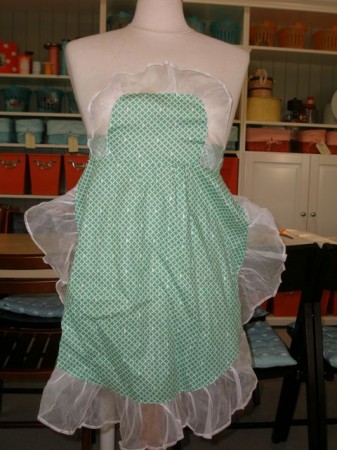 …and this apron…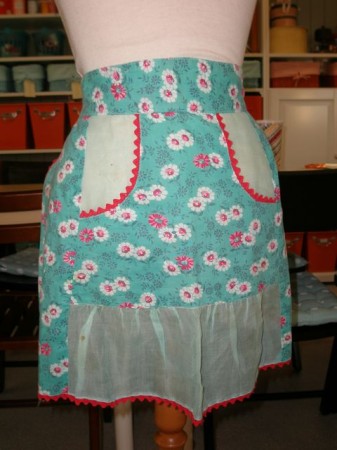 …and this Hey Diddle Diddle crib cover.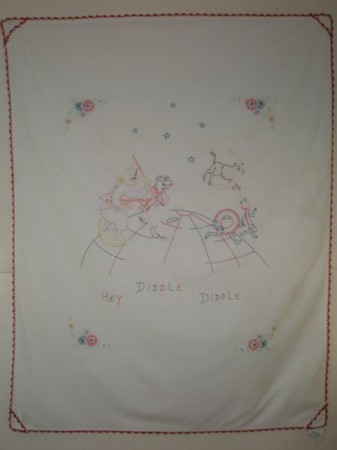 Lastly, there was this rolling cookie cutter that I couldn't resist–and I still had a little room for another treasure in my trunk!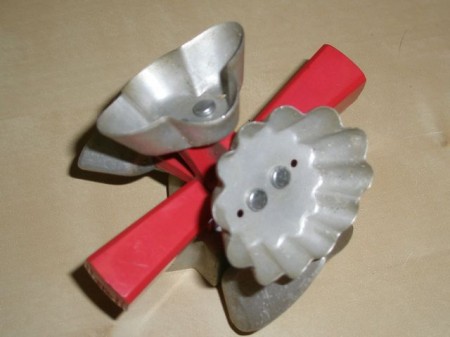 Good thing Bob doesn't read my blog!