Yesterday I had the pleasure of speaking at the Comforter's Quilt Guild in Puyallup, WA. My talk was on making quilts from fat quarters. It included lots of show-and-tell quilts that I brought.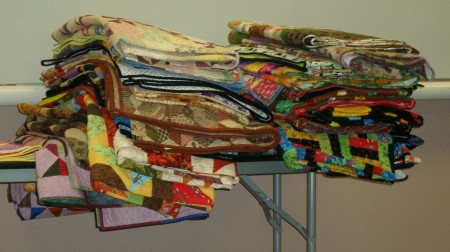 These are all the quilts from my first two books. In Bundles of Fun, each quilt uses 12 fat quarters. In Fat Quarter Fun, the quilts use from 3 to 30 fat quarters.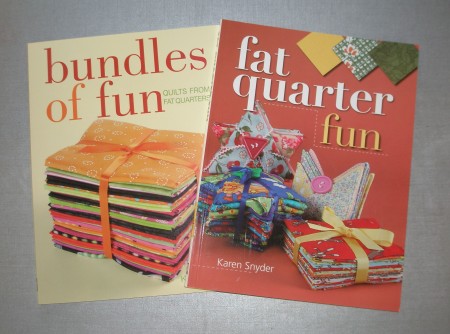 I also gave them each a pattern for my Ditty Bag.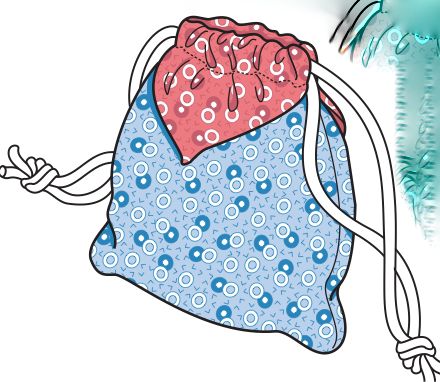 It was a lot of fun, and I loved the feedback about my quilts, but I had just as much fun seeing what they were doing!
This was part of their monthly block exchange. Oh, how I wished I could enter my name in that drawing!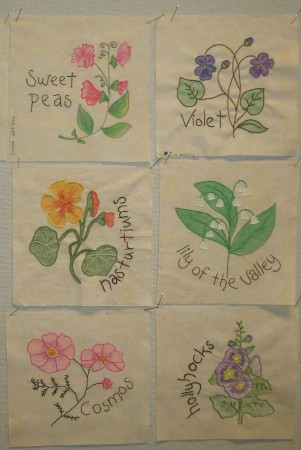 They had lots of "good neighbor" quilts that they would be donating in their local area. This one is made with Debbie Mumm fabrics from quite a few years back. I think I still have some blocks made from these fabrics in my WIP's basket!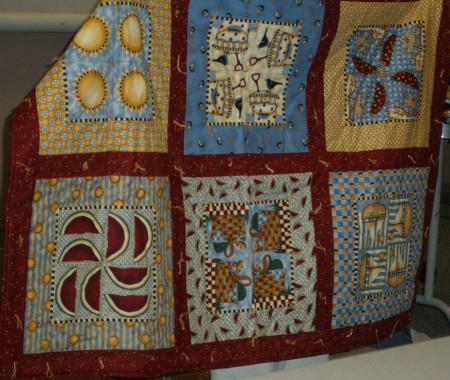 This is an interesting variation on a four-patch.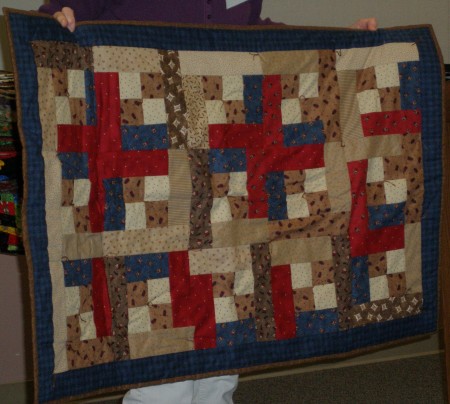 Aren't these colors sweet. This quilt will surely make some little girl happy.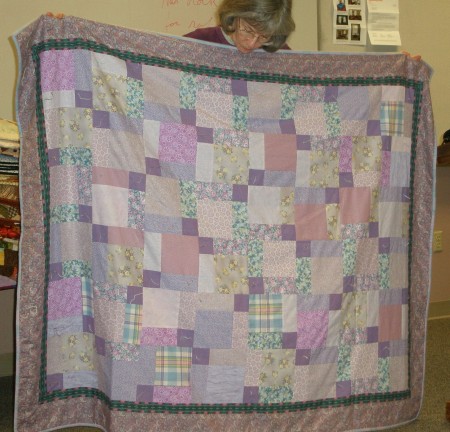 A sweet cottage quilt.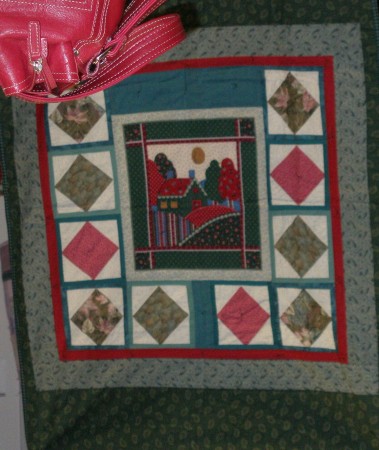 Isn't this a pretty strippy quilt? It's almost like a variation of Court House Steps!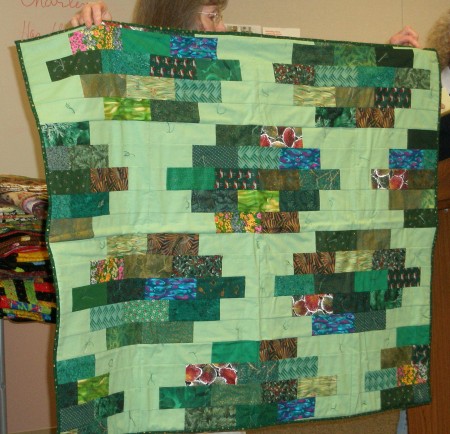 This quilt is really visually interesting with the diagonal blocks!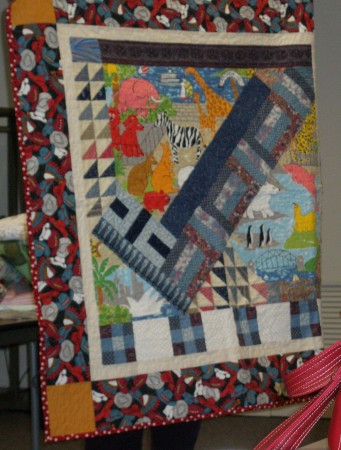 I thought this quilt was just gorgeous.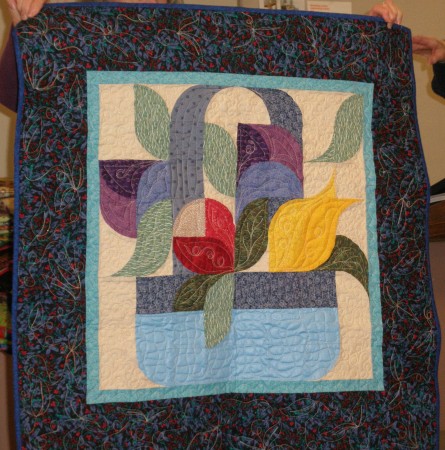 Nice animal prints here.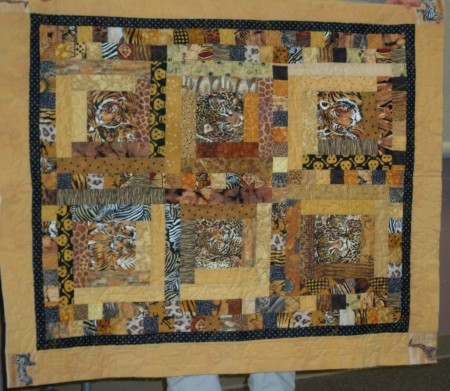 Here's another quilts that's great graphically.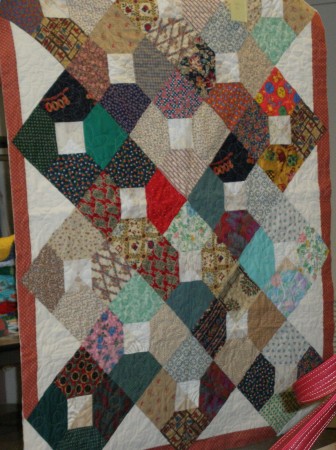 These bold colors will surely cheer someone up.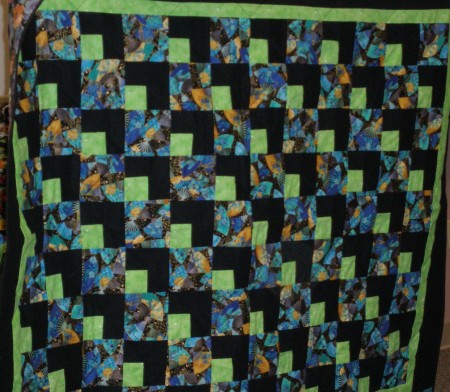 What a great way to feature a novelty print!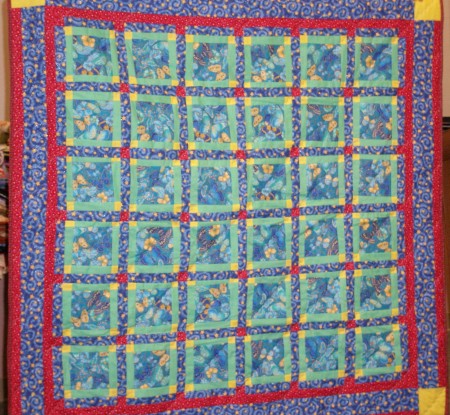 This reminds me of a stylized Bow Tie quilt.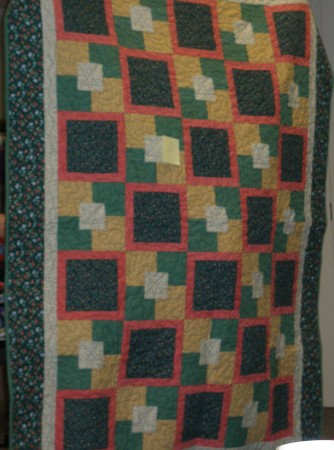 Great interlocking Pinwheels.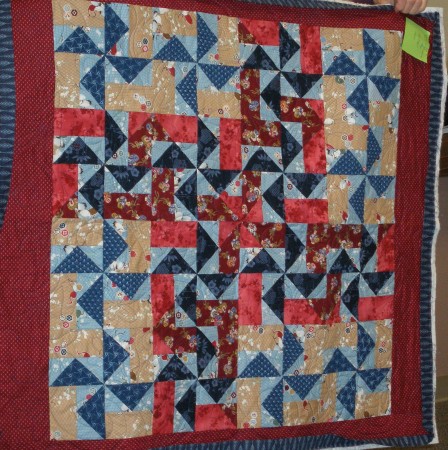 I loved this modern quilt!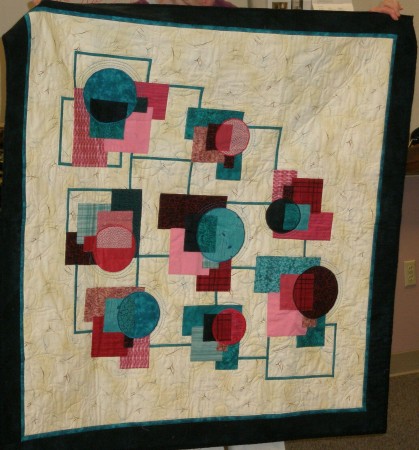 This was the quilt back.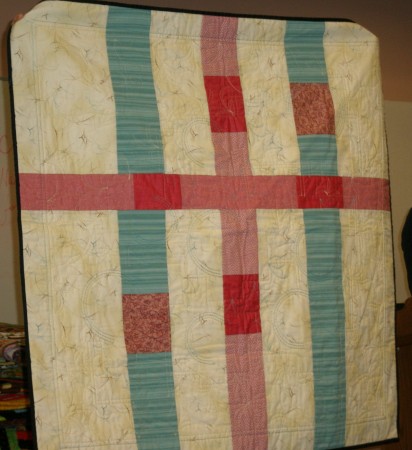 Here's a great patchwork.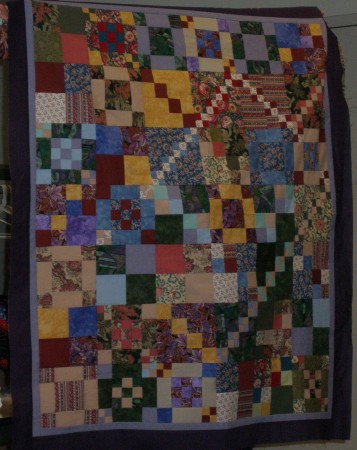 A cool Rail Fence variation.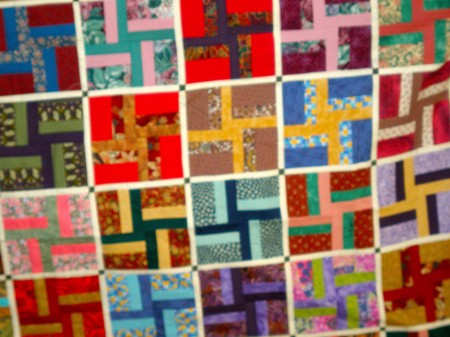 Same blocks as the quilt above, but set on point. It sure changes the look, doesn't it?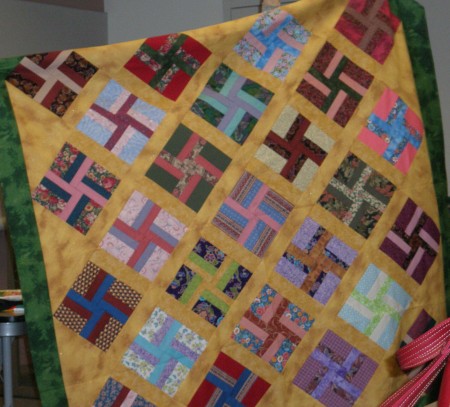 This bright Sampler reminds me of a Mexican Fiesta!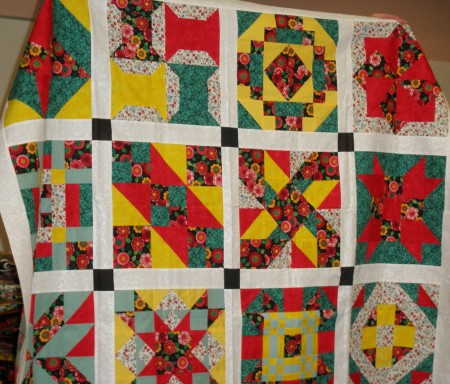 Imagine, all of the above quilts were to be given away. What wonderful work.
Then it was time for a little member show-and-tell, like this stunning star quilt.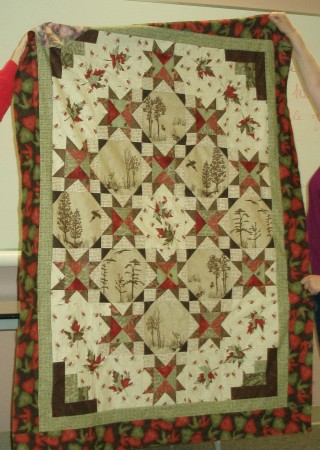 This is a really pretty color combination.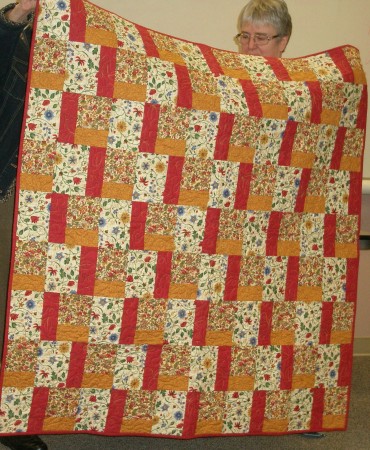 A beautiful bed quilt.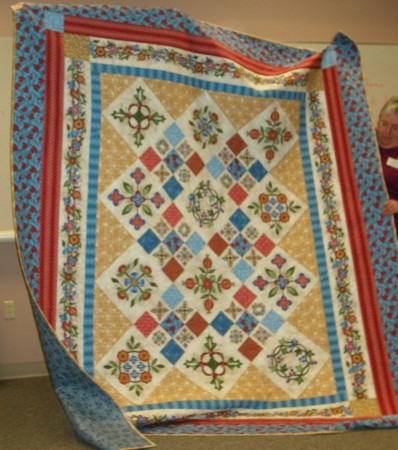 This T-Shirt quilt is for the maker's granddaughter–a volleyball player.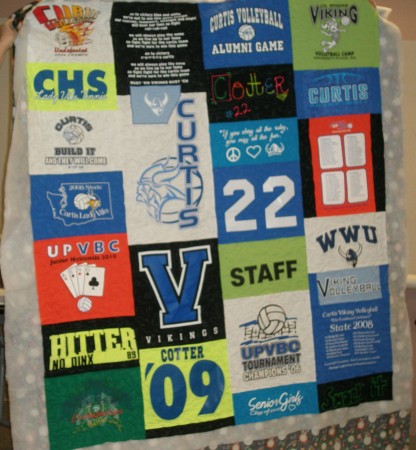 A very pretty table topper…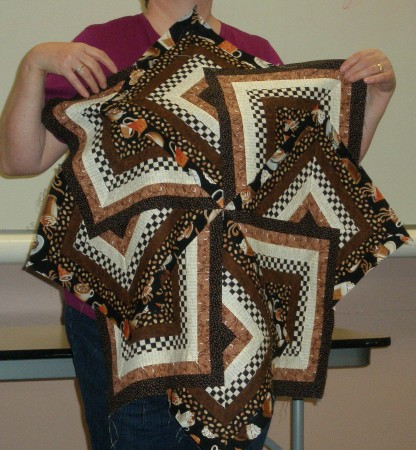 …and a pretty table runner.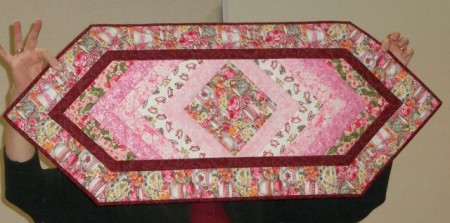 Thank you, Comforters, for inviting me!