Bob was born and raised in Montana, and we go back as often as we can. We generally drive, and one of our favorite little towns to stop in is Ritzville, Washington. Unfortunately, in the last 20 years that I've been traveling through there, the downtown has lost many businesses. We would always have a meal in one of the downtown restaurants, but they're all gone now.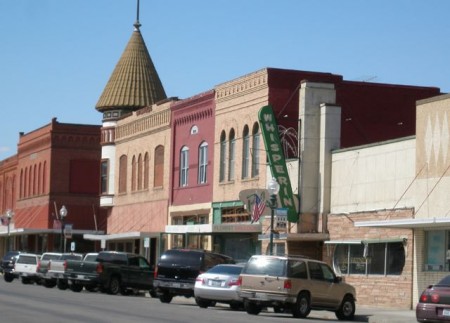 Our favorite was the Circle T, but even its sign is gone. The Whispering Palms is closed, too.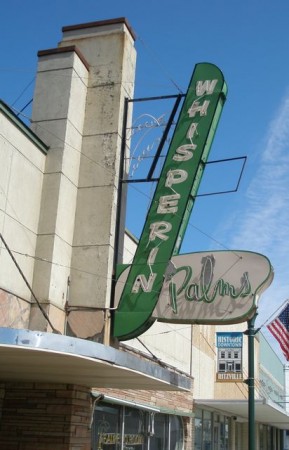 As is the old theater.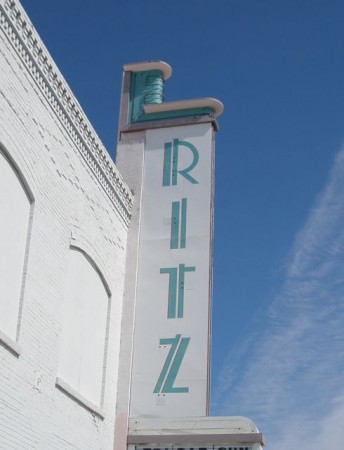 I think the bar and grill is hanging on!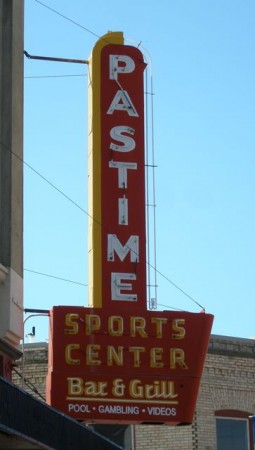 No gas today. Most of the business has moved out by the interstate exchange. Bye, Ritzville.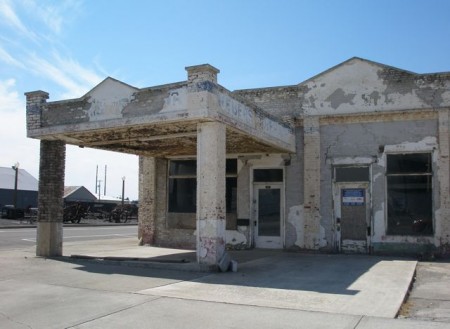 Well, you know you're in Montana when the sconces in the restaurant look like cow skulls!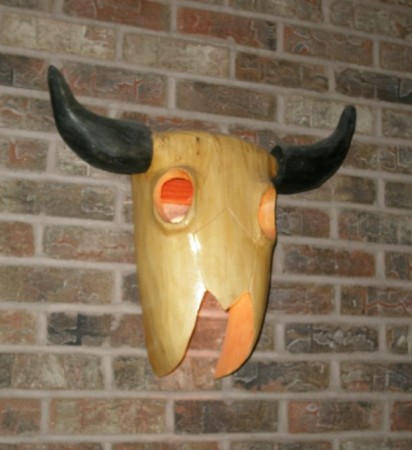 We stayed in Kalispell and had breakfast at Sykes. Yep, 10 cent coffee!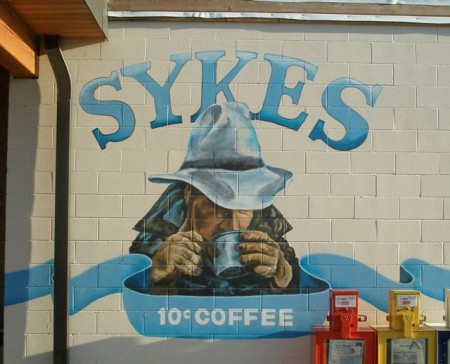 We went with some of Bob's family to Glacier Park for a picnic.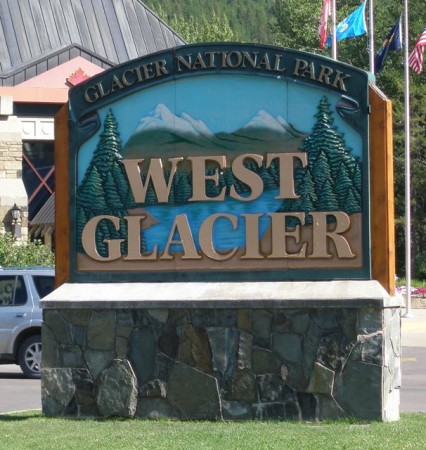 There's a handsome bunch!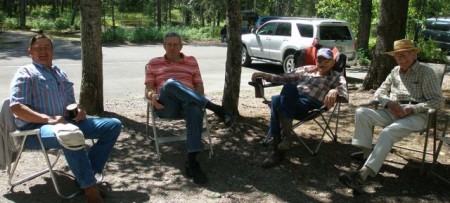 We were on the shores of Lake McDonald. Breathtaking!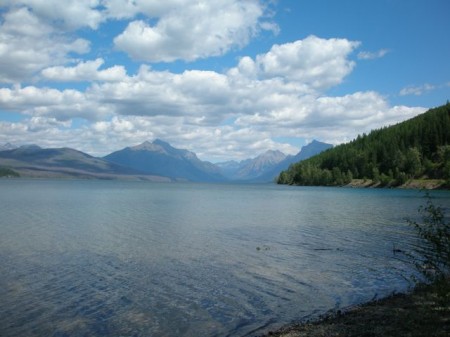 I love the tenacity of trees.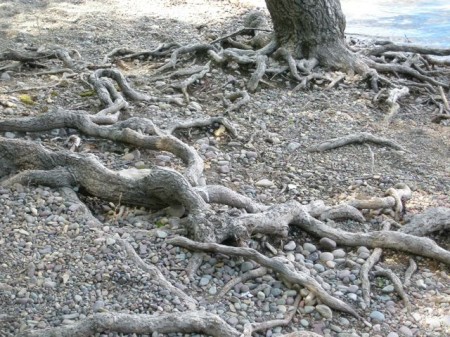 I think it's so cool that they still have the red busses in the park. (Yellowstone has yellow ones!)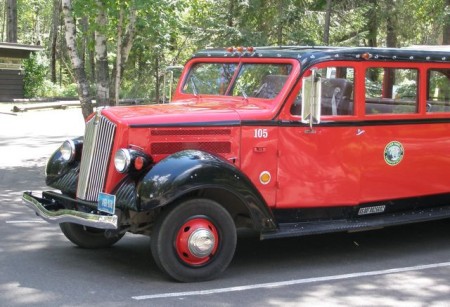 This is the Conrad Mansion in Kalispell. The grounds were the prettiest I had ever seen them.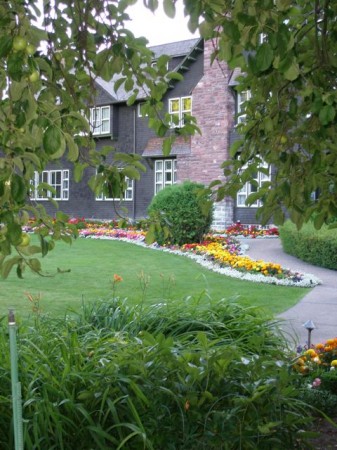 Kalispell has some cool old buildings, like the fabulous art deco TV station.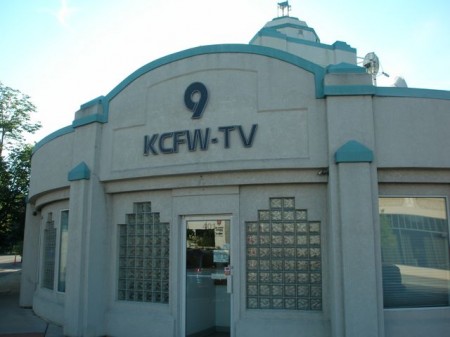 And the very proper City Water Department.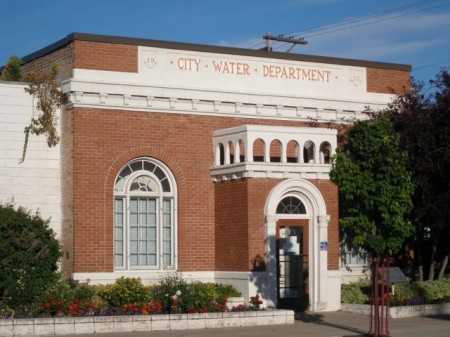 The old theater.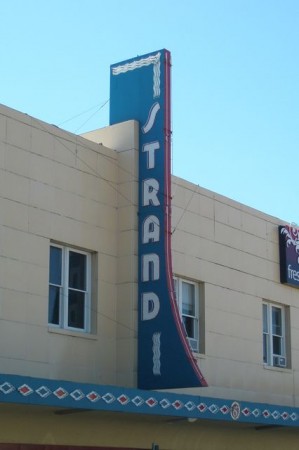 We had lunch with Vernon and Thelma, now both in their late eighties. On the wall was this picture of Vernon and Pastor Pete. I think Vernon is as handsome as Marshall Dillon!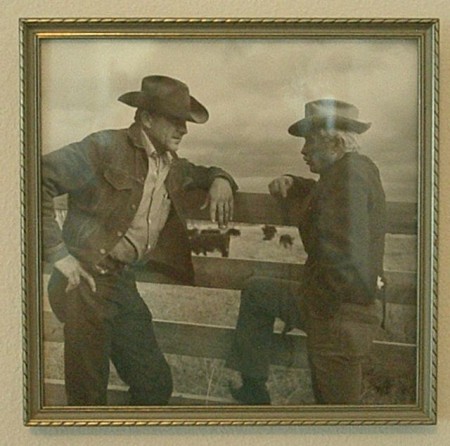 We had breakfast one day at Wheat Montana. Loved the poster.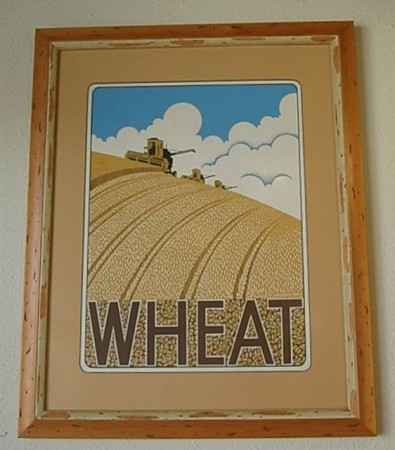 This is the view from Bob's cousin Glenn's house. Talk about Big Sky Country!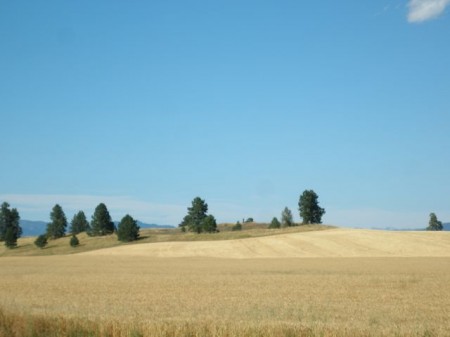 Wheat fields in the front of the house and the Flathead River out the back! It doesn't get much better than that!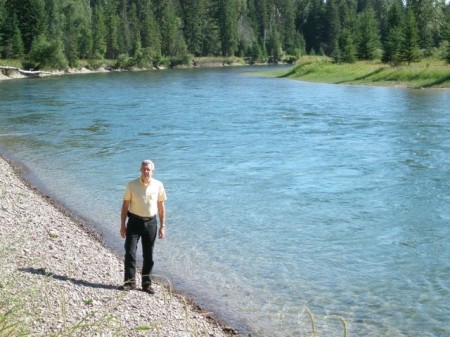 Another tenacious tree. It's a long ways from the river now, but I think spring floods have had a go at it a time or two.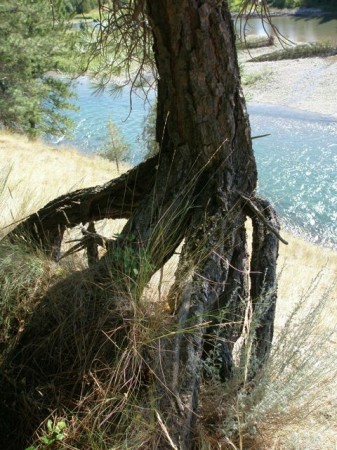 A couple more old signs.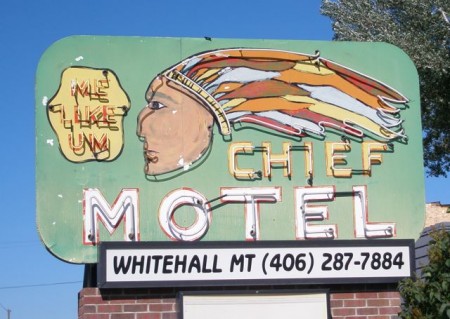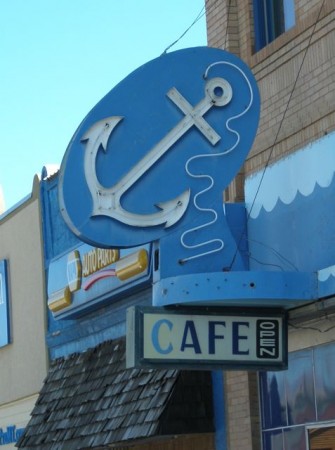 And a Beaverslide! For those who don't know, it's used for stacking hay.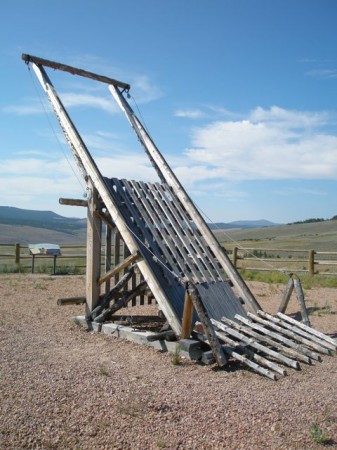 Next, our visit to the state penitentiary!