Recently I wanted to make a quilt for one of my Swedish relatives, Torsten.  He has been so wonderful to Bob and me, helping us with our new house there.  I fell in love with a quilt I saw at the Wild Rose Quilt Shop and bought the pattern and fabric.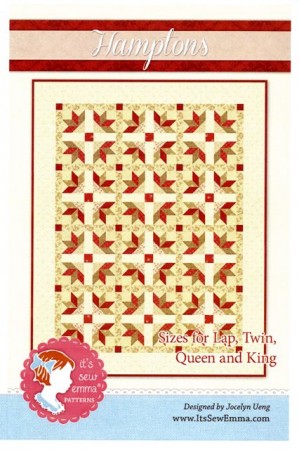 Of course, when I got home, I thought, "Gee, I have some fabrics that would look good in here," and started digging in my stash!  Before you know it, instead of using two reds and two neutrals, I had six or eight of each.  I couldn't wait to get started–and whipped up a sample block.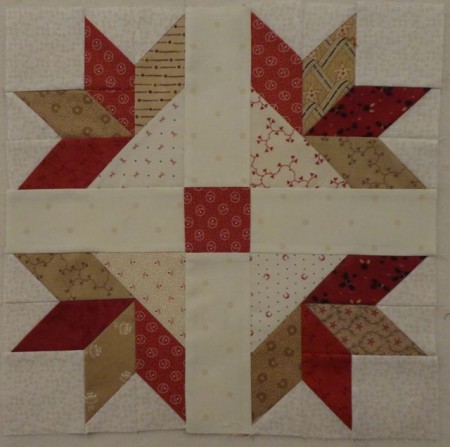 Notice those four little light triangles at the base of the diamonds.  Those were made by sewing and flipping a white square on, then trimming the excess.  Well, that "excess" was too big to throw away!  I discovered if I put four of them together, I could make an adorable pinwheel block!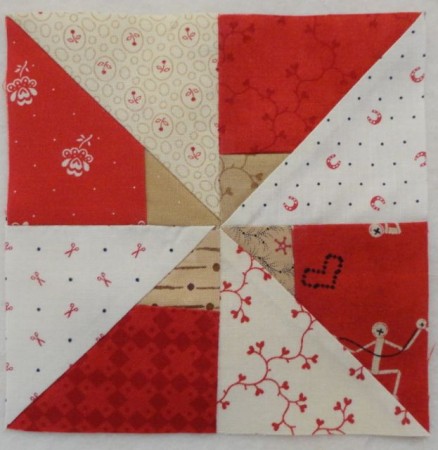 I was barely started on the first quilt and already thinking how I could  make another quilt from the leftovers!  Perhaps it would be fun to make a quilt for Emmy, Torsten's daughter, too!
So I kept on, making the regular blocks and the "bonus" blocks.  I was really pleased with the way Torsten's quilt turned out.
I was a little surprised when I put it up on the design wall, though. The look totally changed.  Instead of seeing stars, like this….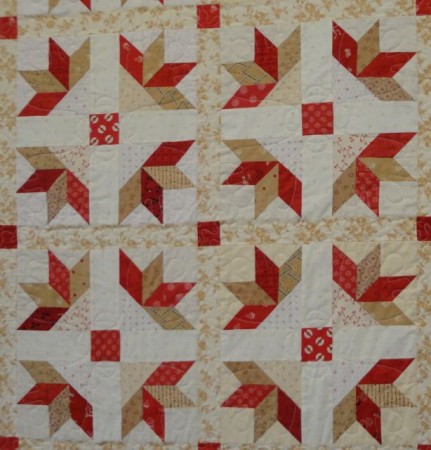 When it was all put together they looked like wheels!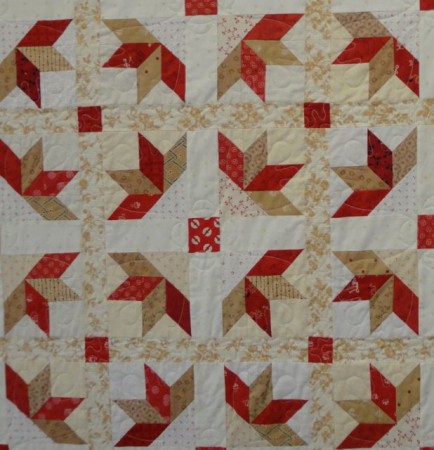 Funny the tricks your eyes can play!
So, the pinwheel blocks were pretty small.  In order to get a decent sized quilt, I put them together with a pretty print to make nine-patches.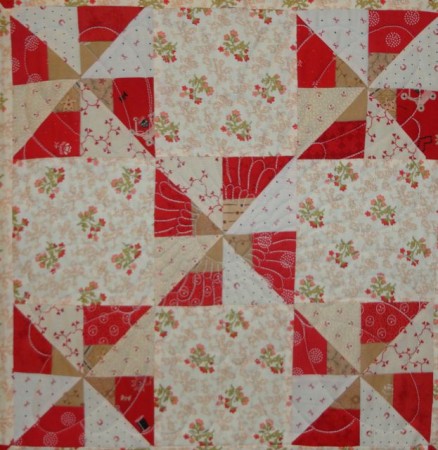 Then I added some more of the print as setting squares.   On to the quilt machine and before you know it…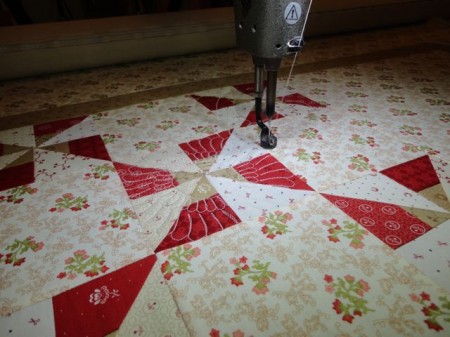 …I had two quilts!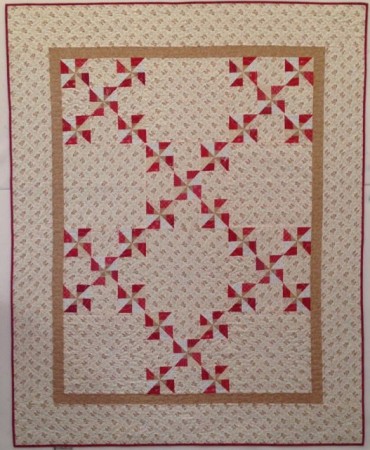 But then, you see, there were these strips left over.
This is Nora.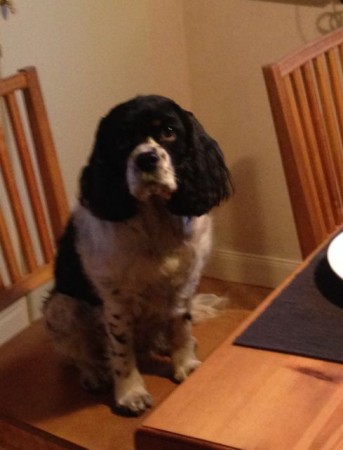 Those strips were just perfect to make a quilt for her, too!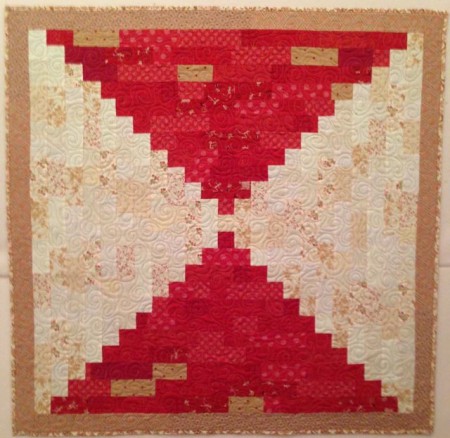 Everything got wrapped up and sent off to Sweden for Christmas!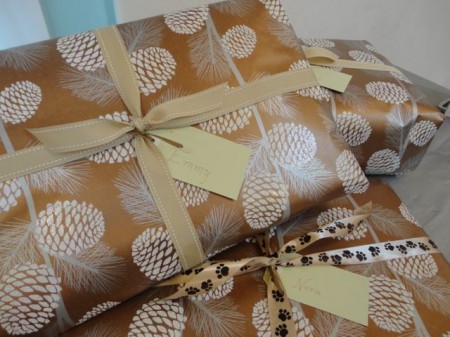 I hope you noticed the paw print ribbon on Nora's package!