When I was in Sweden this summer, Sven-Eric allowed us to go into his attic and look through four trunks of very old clothing.  It was like finding hidden treasure!  Among the wonderful finds there were two old leather aprons.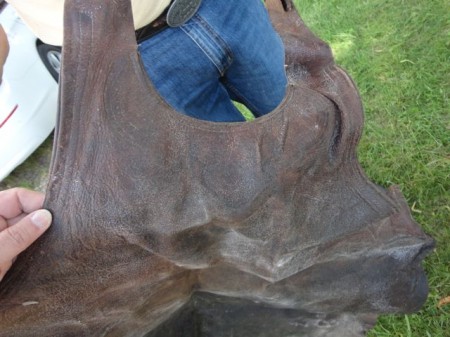 Every farmer, blacksmith and craftsman probably had an apron like this.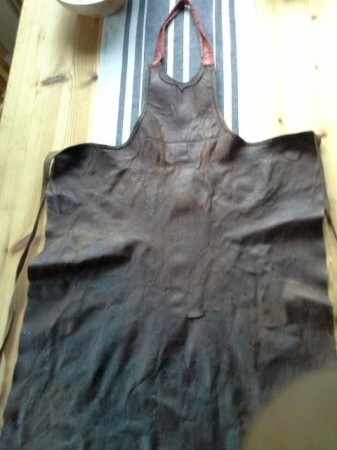 Even though they were stiff as boards, Torsten tried them on.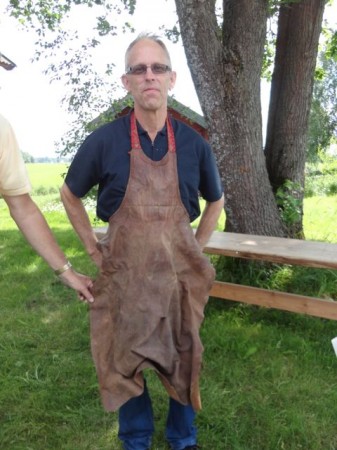 One had a lovely, hand woven neck band.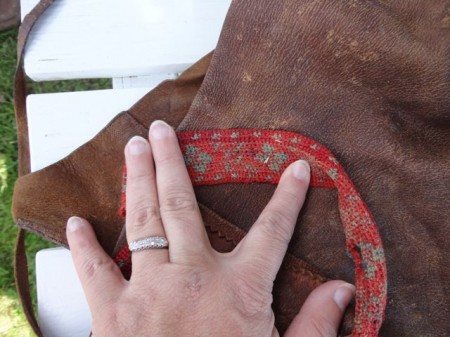 Sven-Eric generously gave one to Torsten, who has worked some conditioner into it and made it soft and supple again!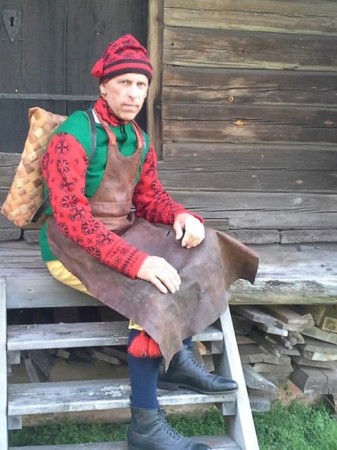 Torsten has formal Nåsdräkten, but also the everyday clothes, which he has on here.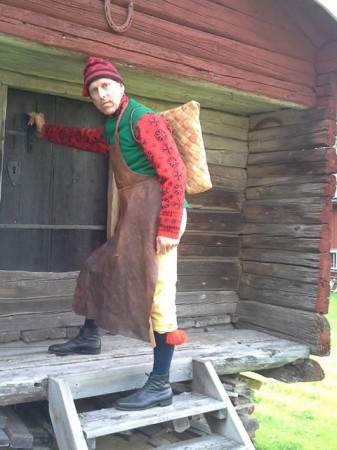 Don't you love the birch bark knapsack?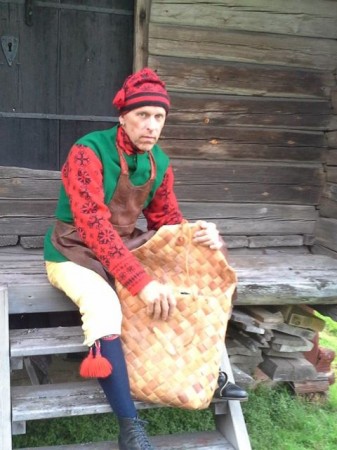 It's great to see new life given to old things.