Inmarsspelen is a play that has been performed in Nås every summer since 1959.  It's presented in a beautiful setting along the river.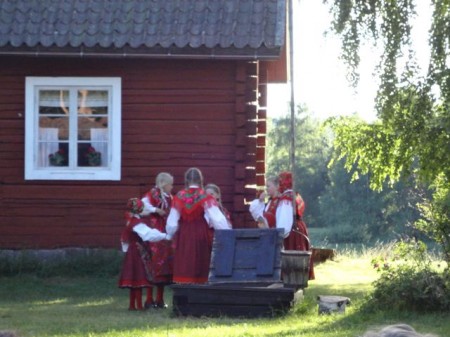 It's based on a true story and adapted from the book Jerusalem by Selma Lagerlöf.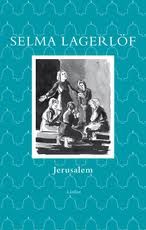 The story focuses on Ingmar Ingmasson and the Ingmar farm.  The farm is one of the largest and most respected in the village.  There has always been an Ingmar Ingmarsson on the farm.  But young Ingmar wasn't oldest enough to inherit the farm when his father died, so the farm has passed to his sister, Karin and her husband, Halvar.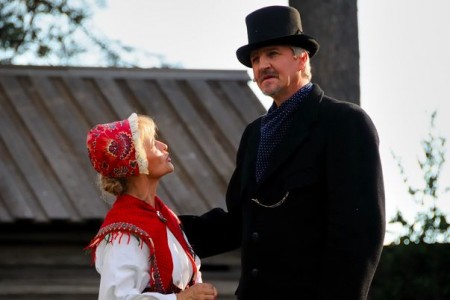 Ingmar is in love with Gertrude, and he wants to buy the farm back.  Halvar agrees to sell the farm to him if he can earn the money, so he goes into the forest to start a sawmill to make the money he needs.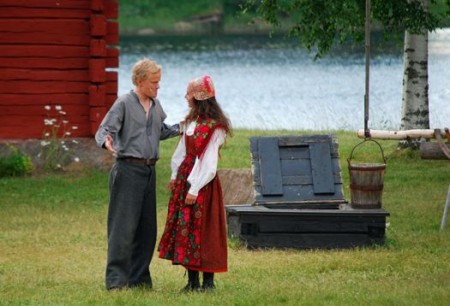 While he is gone a preacher comes to the village preaching fire and brimstone.  Many people in the village become followers of Helgum, including Halvar.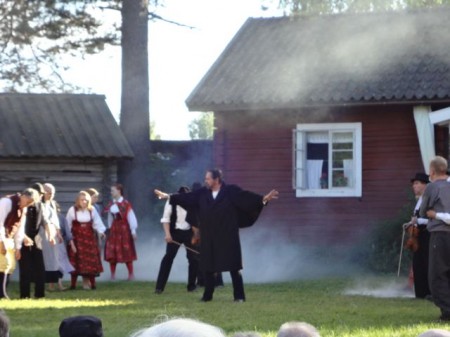 Karin isn't convinced, but a strange affliction has caused her to lose her ability to walk, until one day when her little girl almost drops her doll into the well and and Karin runs to save her.  She converts after that.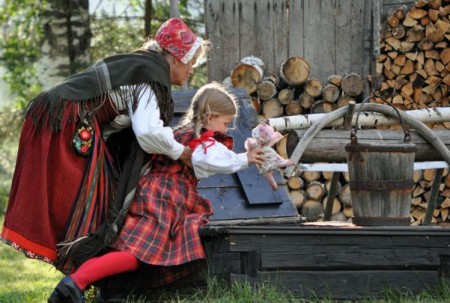 Even Gertrude becomes a follower of Helgum.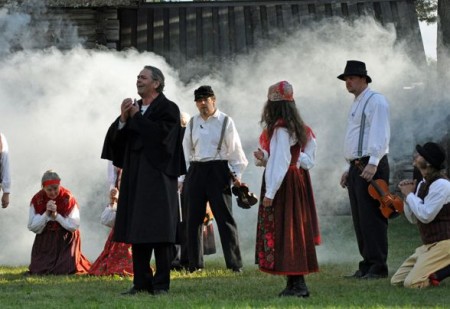 One day Helgum says that the world will end and the only place that will be saved is Jerusalem.  He wants his followers to sell their farms and belongings and follow him to Jerusalem.  He asks them all to listen for the God to call them.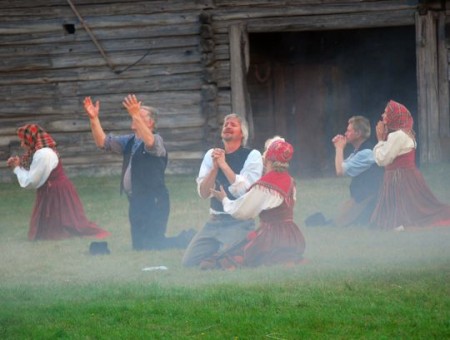 When Ingmar returns from the forest and learns that his brother-in-law is going to sell the farm before he has enough money, and the Gertrude is planning to go to Jerusalem, he is angry and heartbroken.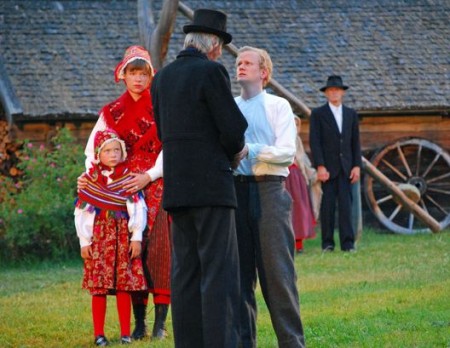 Eventually, Gertrude decides to stay with Ingmar and marry him, even though he won't have the farm.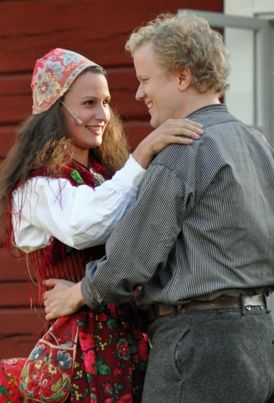 The farm goods are auctioned off and plans are made to sell the farm.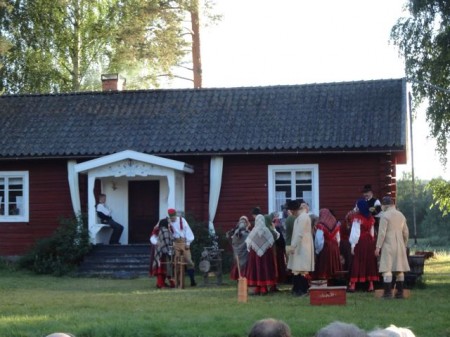 But Ingmar is approached by a wealthy merchant who says he would like to buy the Ingmar Farm and give it Ingmar as a betrothal gift–if he will marry his daughter.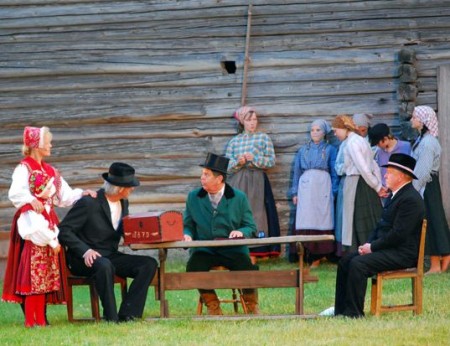 Ingmar has a dilemma.  In the end, he chooses the farm and marries the merchant's daughter.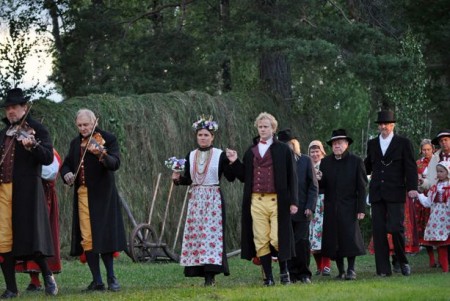 Gertrude goes to Jerusalem.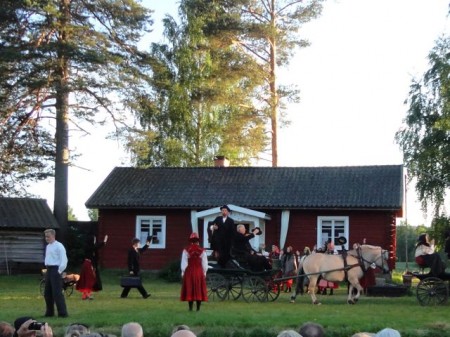 Footnote: In 1896, 38 farmers sold their farms for a pittance and moved to Jerusalem and join the American Colony there.  Families and friends were torn apart.  They day they left the skies grew dark and thundered rolled across the heavens as their wagons rolled out of town. You can read more here.
Some photos were taken from the Ingmarsspelen website.