Last week was both the Peninsula Quilt Guild meeting and our Redwork Club meeting. It's always great to see everyone, but I like the show-and-tell best!
We'll start with Guild. Gloria really livened up this Log Cabin with some beautiful applique!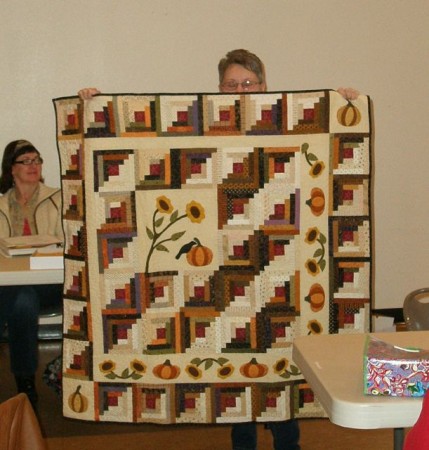 She did the same with the border on this star quilt.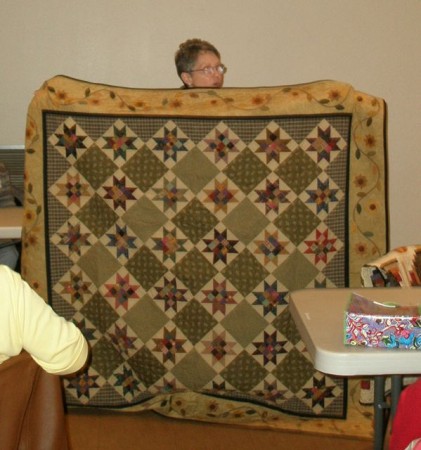 Janet has strip pieced this Seven Sisters block.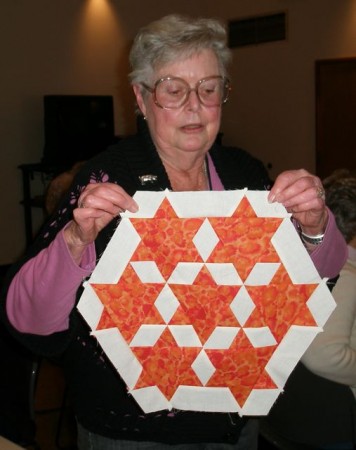 Here's Cherry's fun St. Patrick's wall hanging.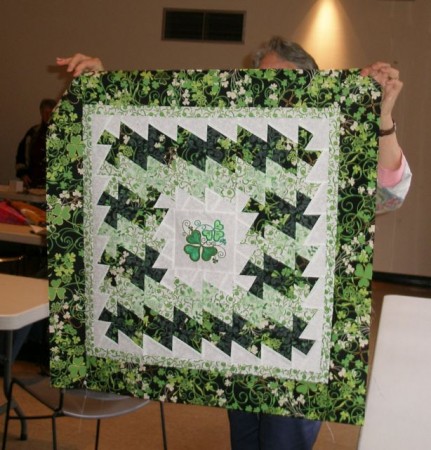 And a sample quilt she made from shop hop blocks.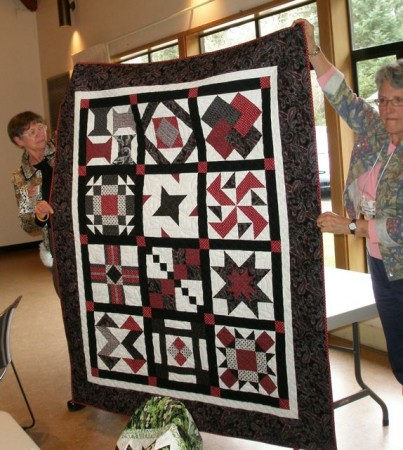 Earlene got another amazing horse block from her secret pal. I featured them a few weeks ago on another blog post that you can see here.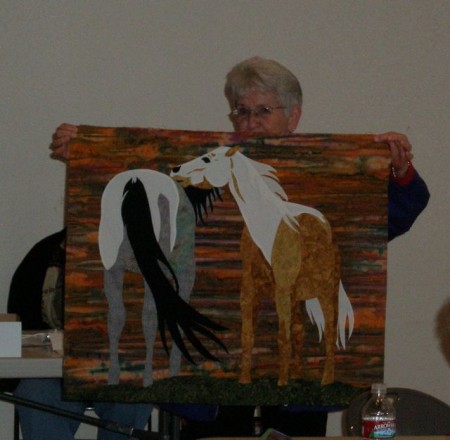 It's always fun to see someone use my fabrics, like Dee did with this At Play quilt!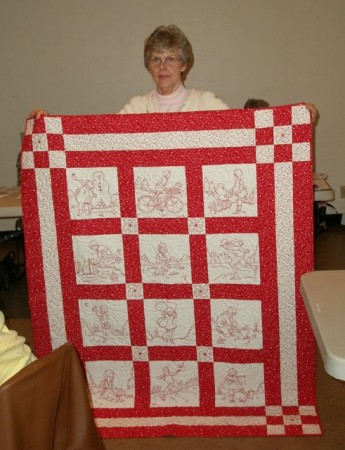 Doris' Christmas sampler blocks look great set this way.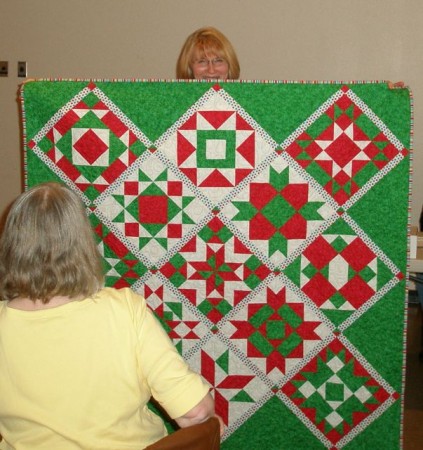 Randi took a photo of the tile floor at our county courthouse and is reproducing the design!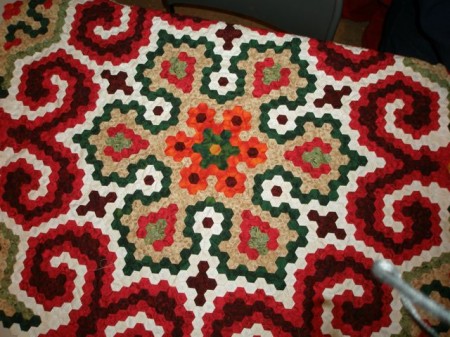 Ann made this pretty quilt…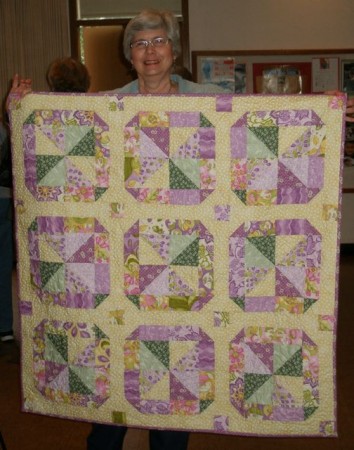 …and also this log cabin.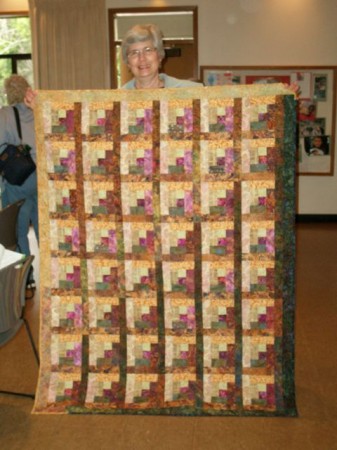 And now for Redwork, which always includes a lot more than just Redwork!
Linda made a reversible picnic cloth from my book Quilts From My Garden. This side is for birthdays….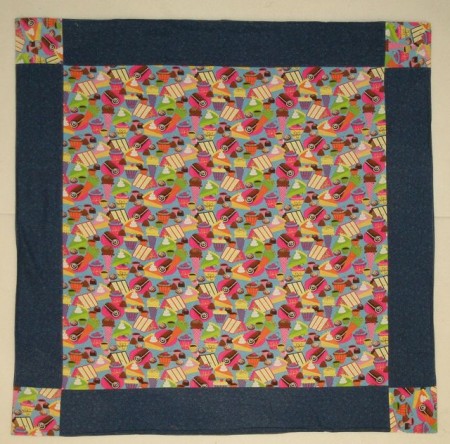 …and this side is for the Fourth of July!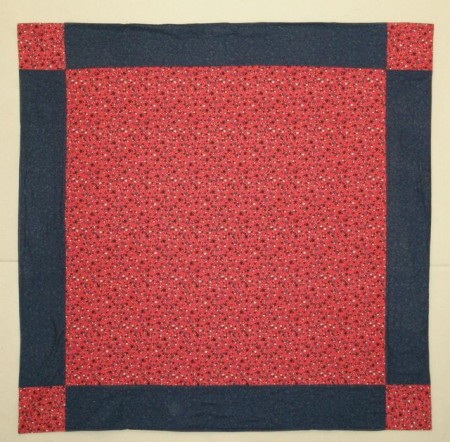 Our Redwork group has started two new patterns. The first is called Shabby Chic Girl.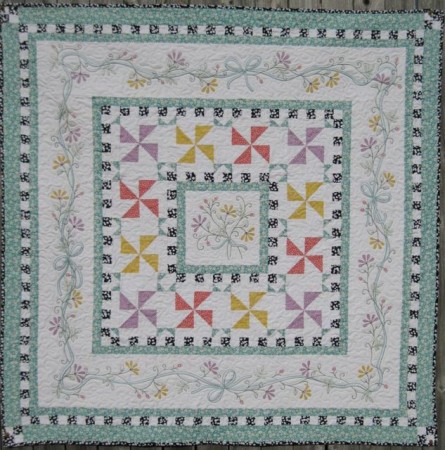 Cortne` is almost finished with her center square.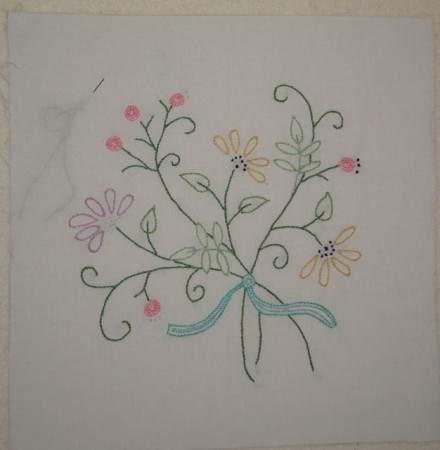 Linda has started her border.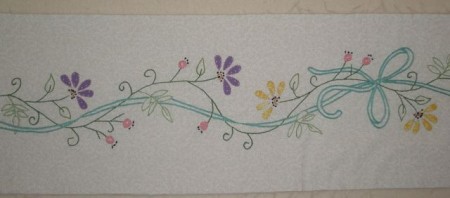 I love the little bits of fabric in the flower petals.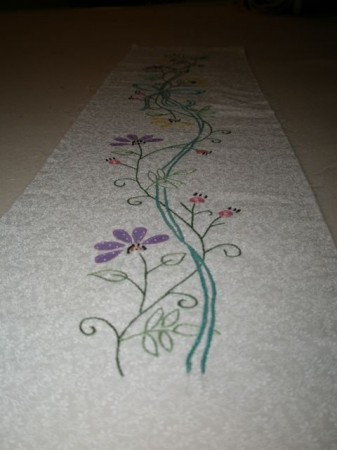 The other pattern we're doing is Snow Crazy–a combination of snowmen and crazy quilting!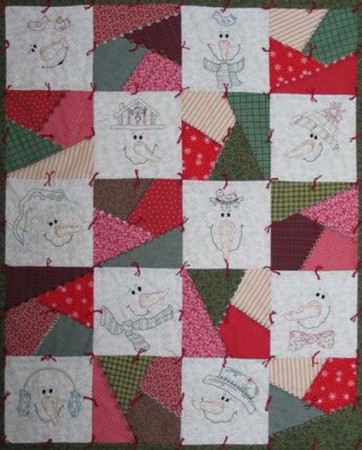 Marla has her first block finished.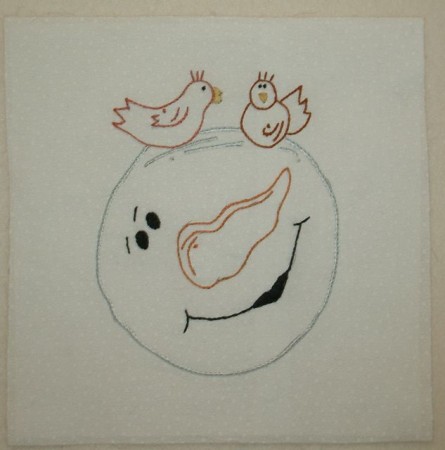 Mary's shared this delightful Valentine from her granddaughter!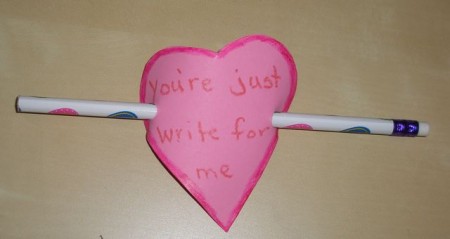 She had also made this cute Pinwheel quilt while visiting her daughter in the Tri-Cities.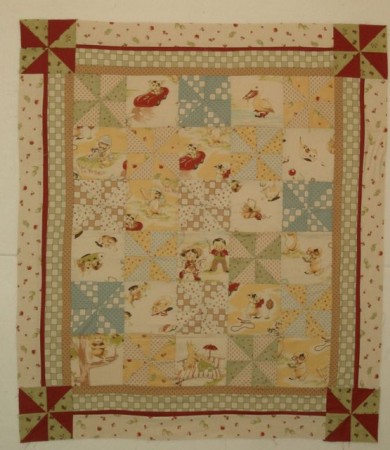 Robin brought lots of goodies to share, including this adorable wall hanging. I love the addition of the rickrack and buttons.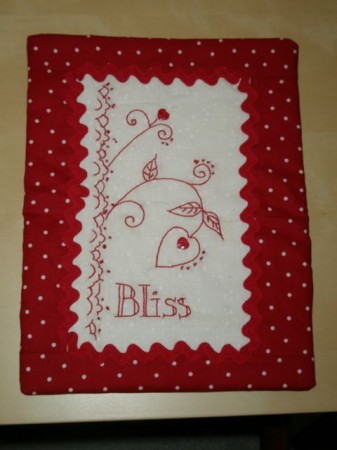 She's been making doll quilts for a reach-out in her community. These are 1-1/2″ squares!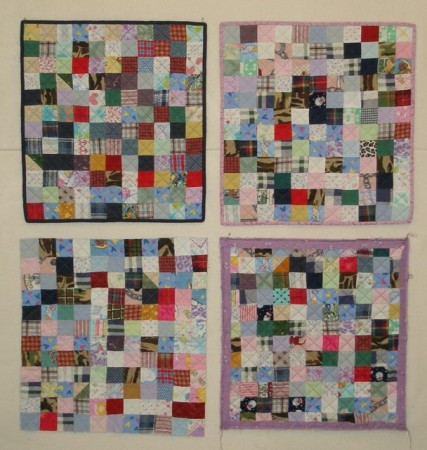 She recently quilted this Eye-Spy panel. Panels are a great way to practice your machine quilting!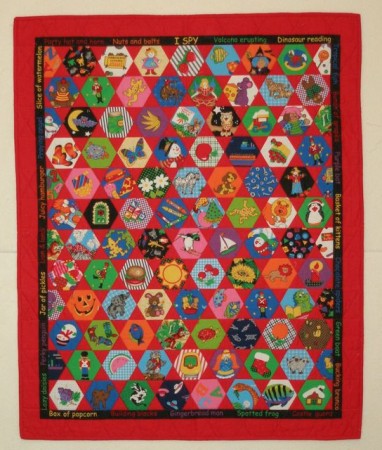 Here's she showing off her sweet Valentine pillow.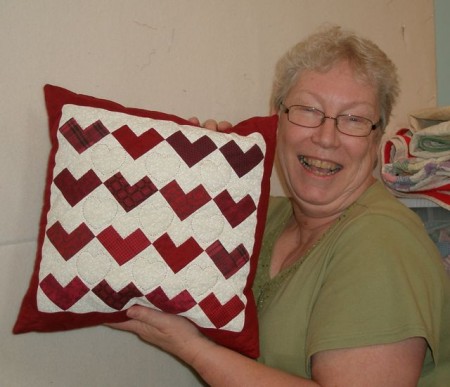 This is another Valentine stitchery she is working on.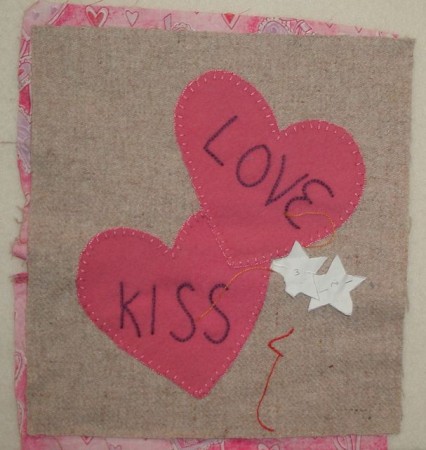 Robin calls this a Crumb Quilt–just sew all your fabric crumbs together!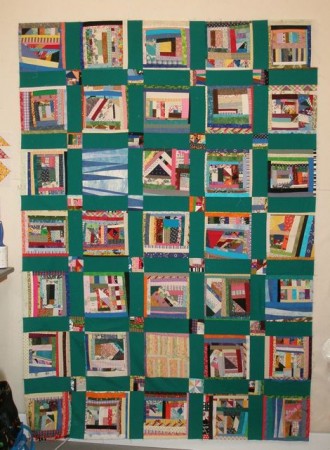 Robin makes wonderful scrap quilts. This one is 4″ squares.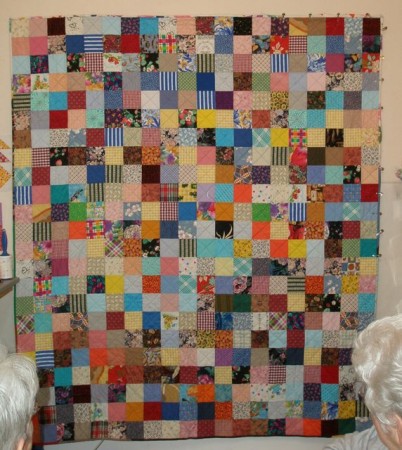 Earlene has been working on these sweet Redwork blocks with birds.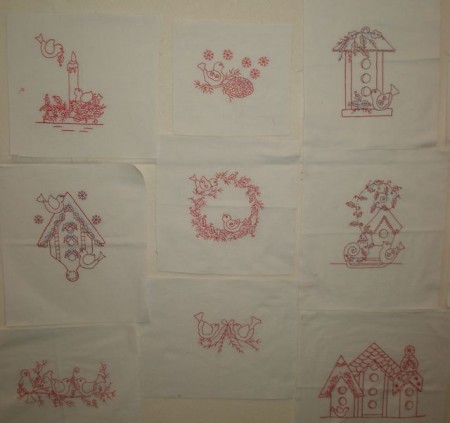 And she's almost finished with this snowman block.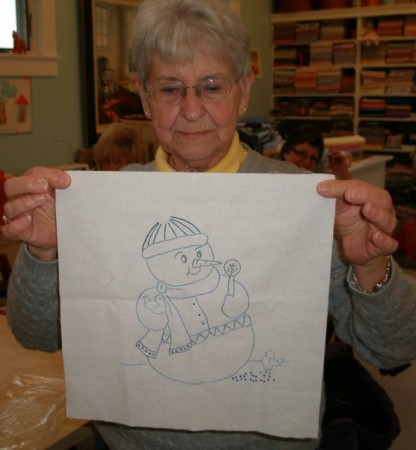 Thanks, Ladies, for all the inspiration!