I try not to look at quilts on Ebay. Really, I try not to!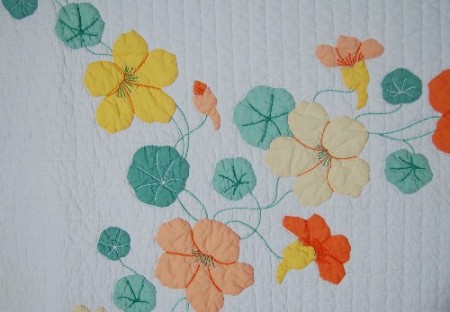 But sometimes, they pop up on my screen anyway.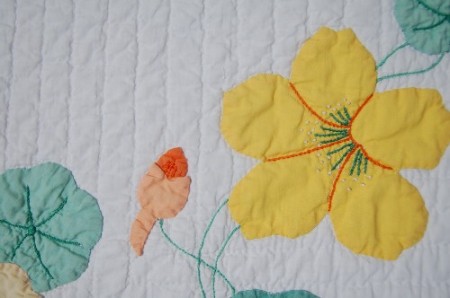 And sometimes there's orange in them. And nasturtiums (along with California poppies) are my favorite flowers.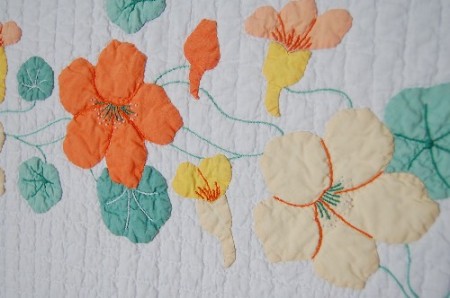 What's a girl to do but look.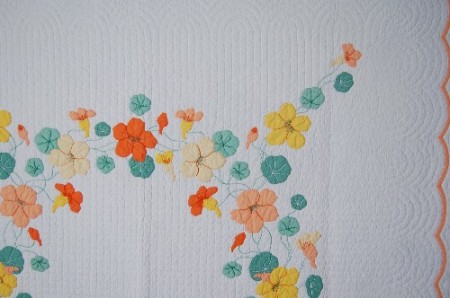 It was sooooo beautiful.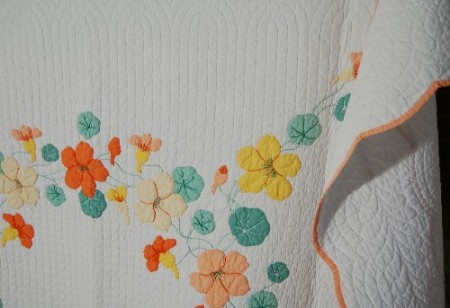 I didn't intend to buy it, but I did send the photos to my friends and family.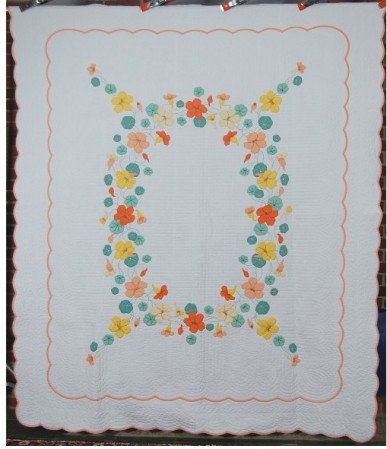 They encouraged me to "go for it!" So I did! The quilting on it is amazing.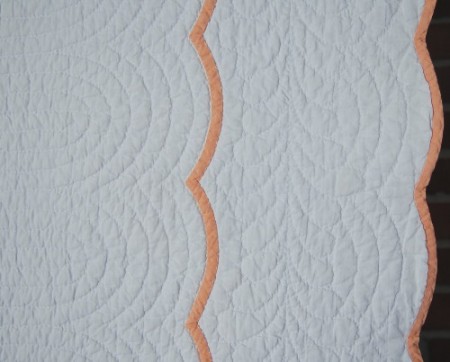 And it looks great on my Aunt Gloria's old bed.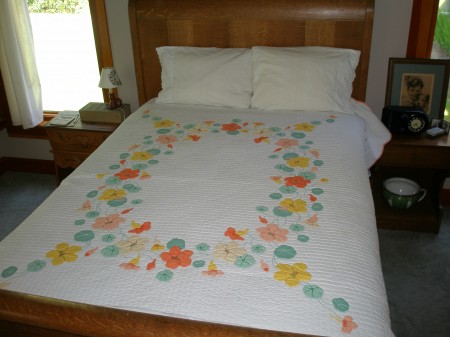 And in case you wonder if I've always liked orange, this is the dress Melissa wore when she was flower girl in my wedding in 1974! The bridesmaids wore the same. Yep, I've always loved orange–and nasturtiums and California poppies!