A few weeks ago, my mom, my sister, my daughter and I went to Las Vegas–not to gamble but to eat, shop and be entertained!
Mom and Sally.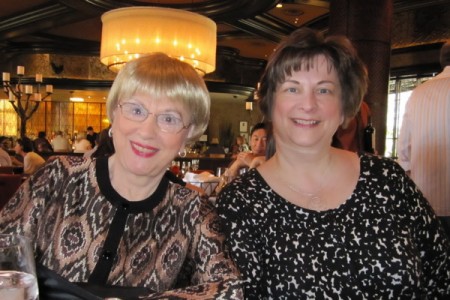 Melissa and me.
The afternoon we arrived, we had a late lunch in our hotel, the Belagio, at Olives. Lunch was delicious, but dessert was even better.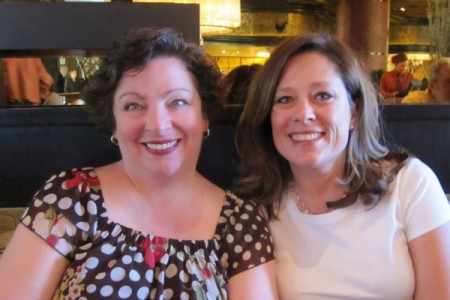 The chocolate cake with raspberries was yummy!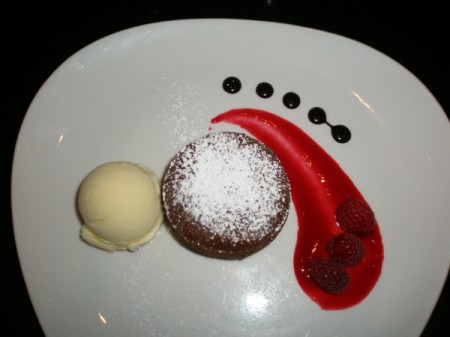 As was the chocolate mousse.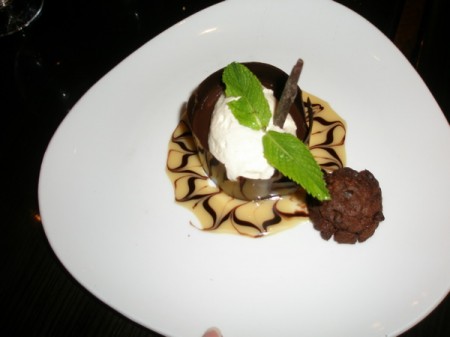 Sally had the creme brulee.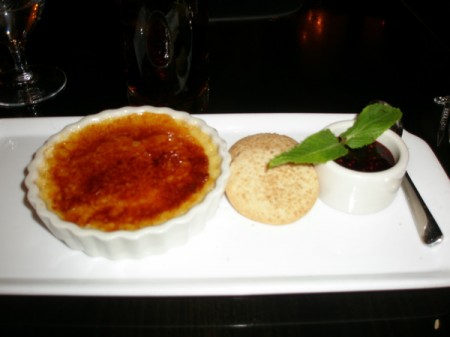 And Melissa opted for a second Lemon Drop!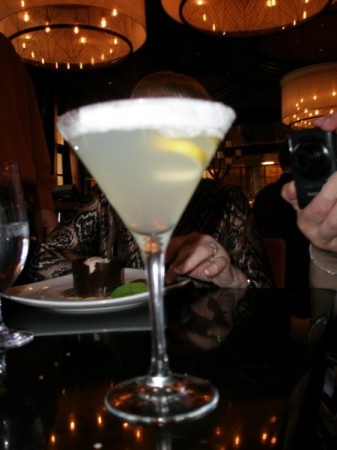 Our very most favorite restaurant in NYC is Le Cirque. How lucky that they have one at the Bellagio, too!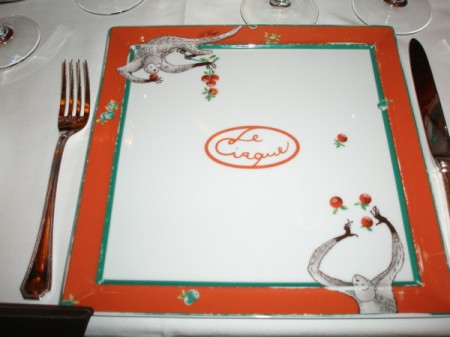 We started off with a celebratory Cosmopolitan. I'm always trying to help out the cranberry growers!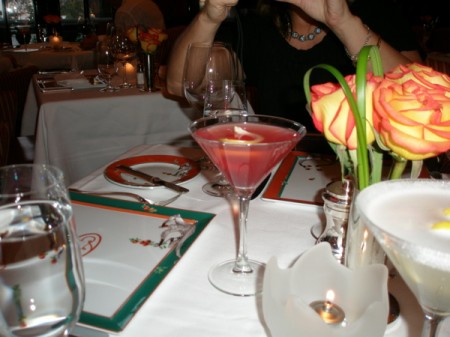 The food is as delicious as the presentation.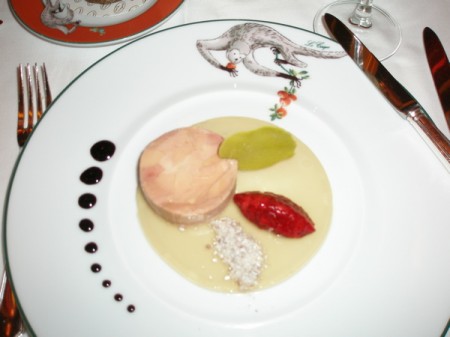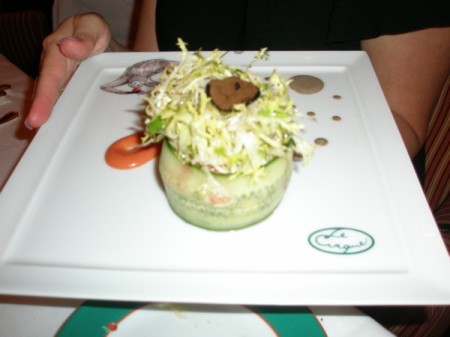 Sally's "Risotro in Harmony with the Seasons."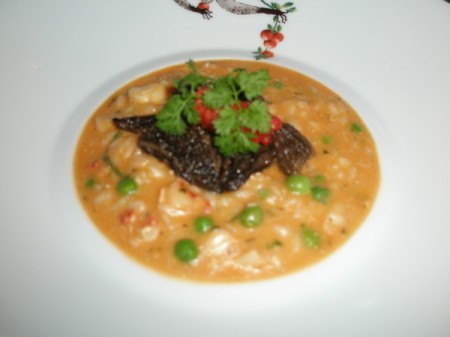 The guy at the next table was having the shellfish appetizer, and I just had to have a photo! Thank you, Mister.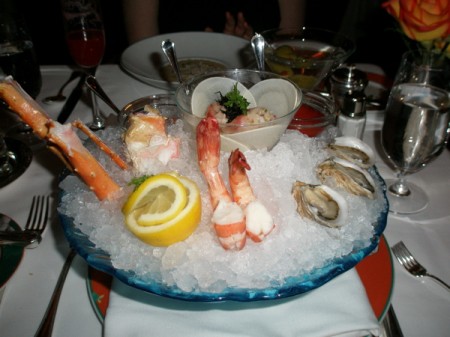 My lobster. Mmmmm.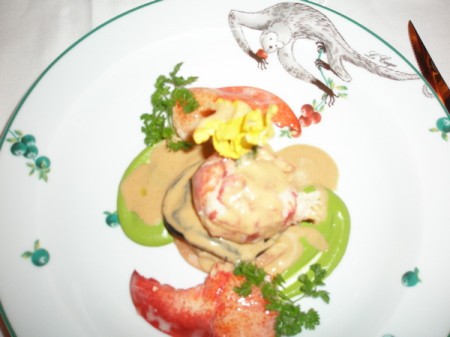 Filet topped with foie gras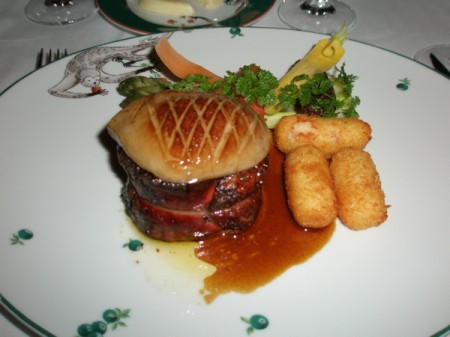 Salmon.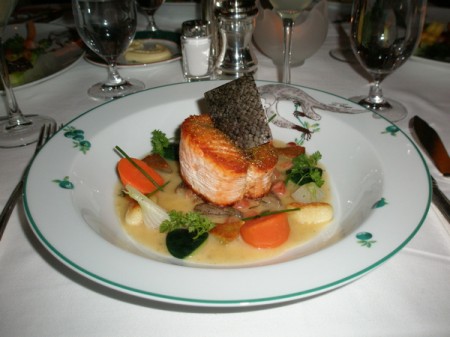 But the best–chocolate souffle! Four, please.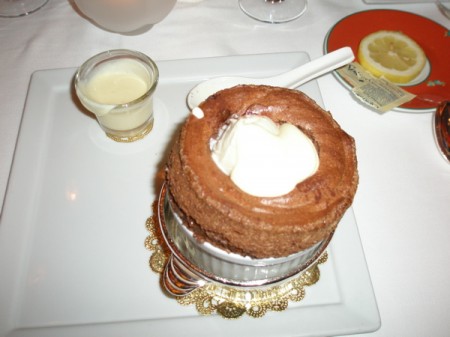 Our last night, we ate at Circo, and their souffle was Grand Marnier. It wasn't chocolate, but it was a close second!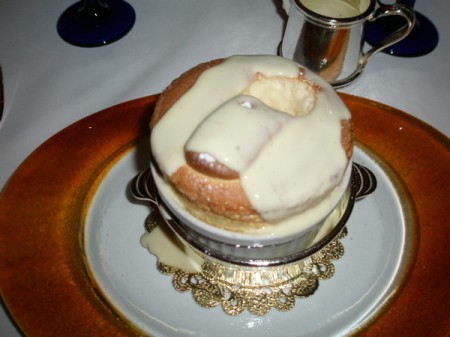 Mom and Sally had fresh doughnuts with two dipping sauces.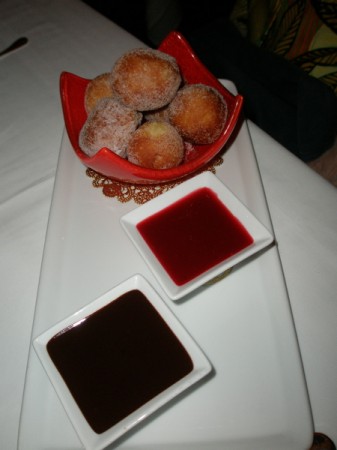 As you can see, we were well fed–especially in the dessert department!