My sister Sally takes Christmas decorating very seriously.
Of course the planters on her front porch are embellished for the occassion.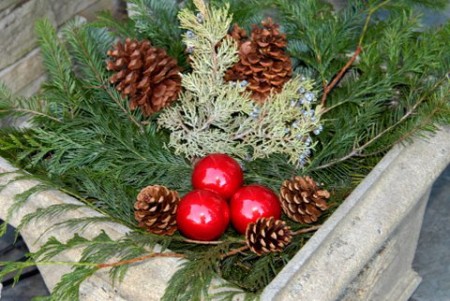 This large wooden ornament on the front door is a hint of the theme inside.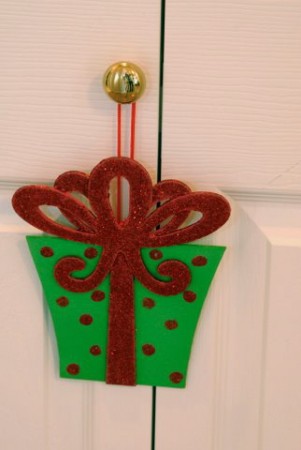 The stairway in the entry is so lovely. Couldn't one make a great entrance down that stairway?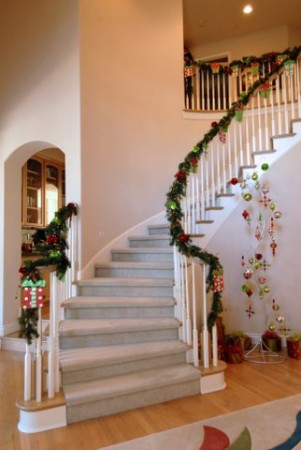 And the niche is the perfect place for this modern tree.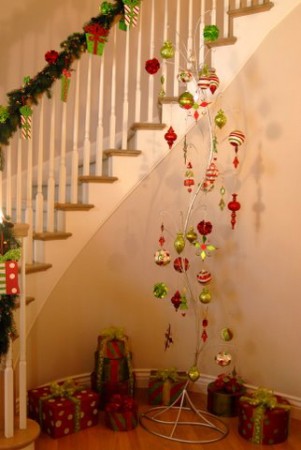 The main tree and packages are in the formal living room.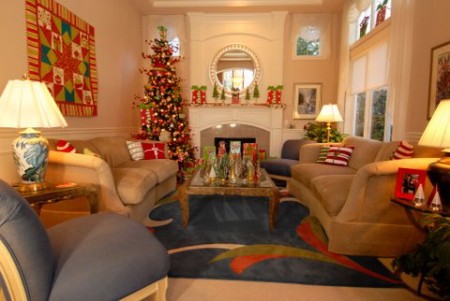 I love how her skinny tree tucks right in next to her fireplace.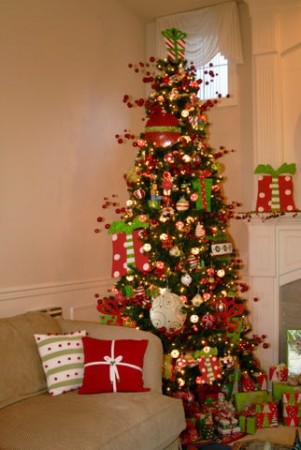 The decorations this year have a really fun and funky theme.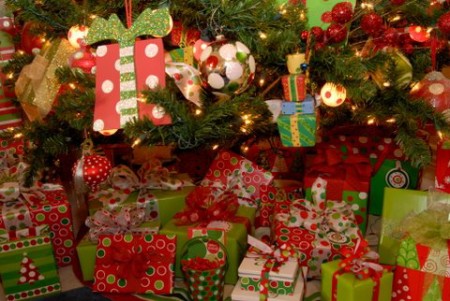 Sally loves polka-dots, and this theme is really 'her'!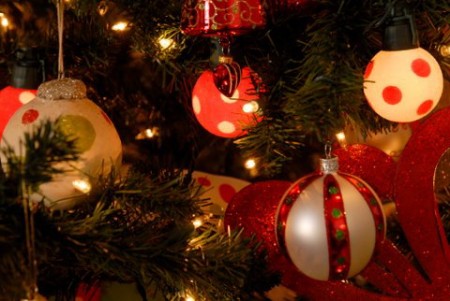 Every gift is a work of art.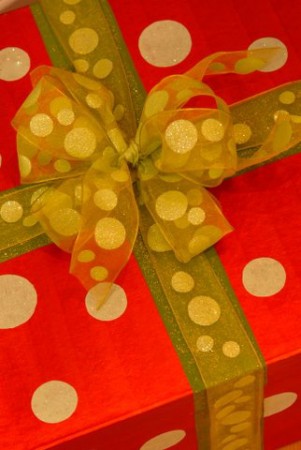 With paper and ribbons perfectly chosen.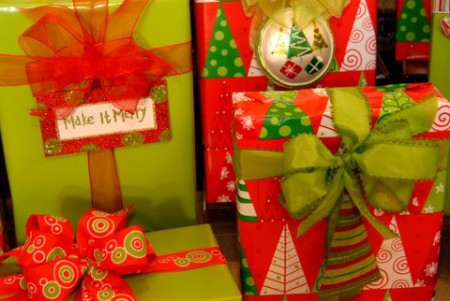 The mantle has it's own unique trees.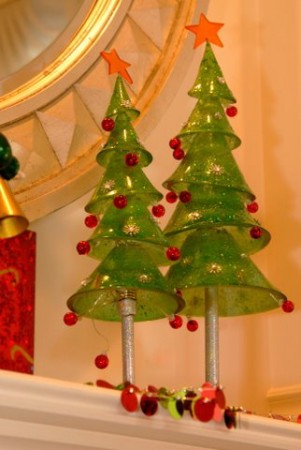 We got some of these Kosta Boda Sasntas on our trip to Sweden last summer.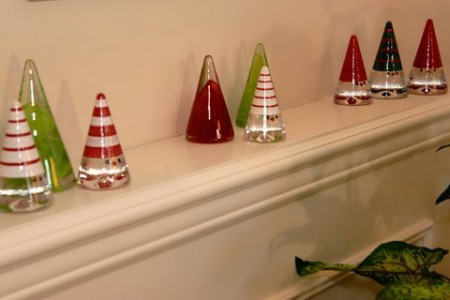 There are even matching toss pillows on the sofas.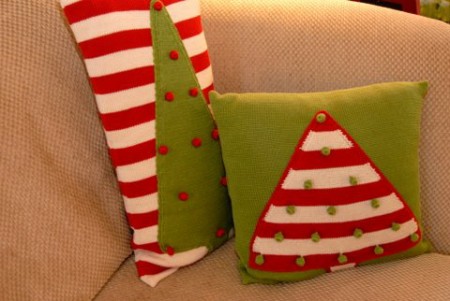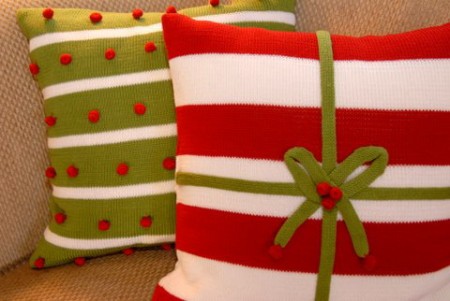 The coffee table shows off some of her Murano glass trees.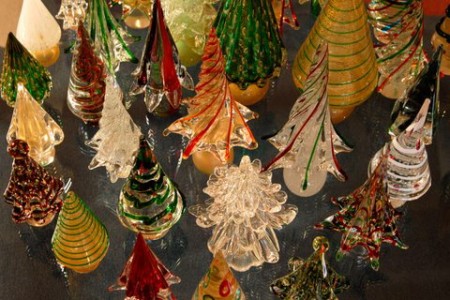 The powder room is, of course, decorated. More Murano trees….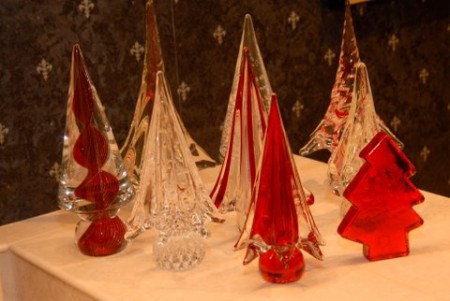 ….and a little something in the shower.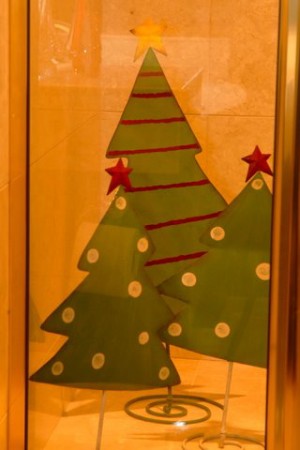 There are Murano trees on the piano.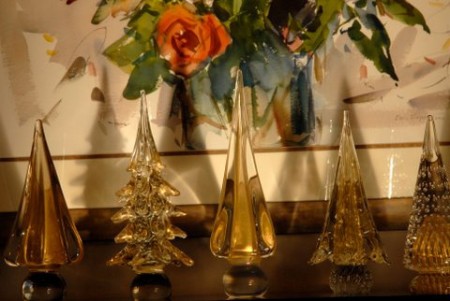 And elsewhere in the house.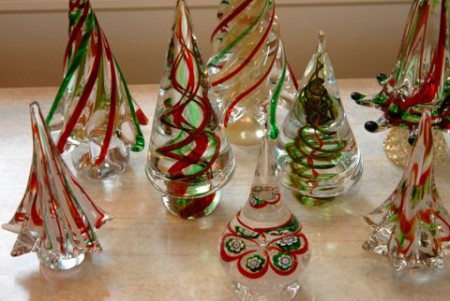 The family room mantle has more of the polka dot lights and a snowman.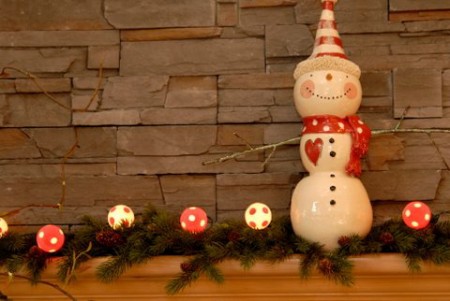 On an end table a modern tree shows off her crystal ornaments.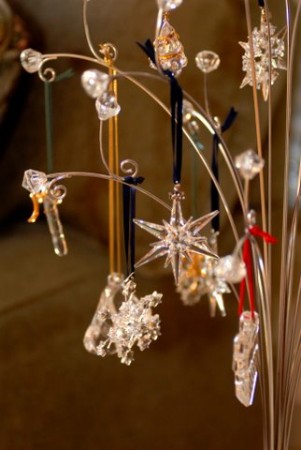 The dining room looked stunning.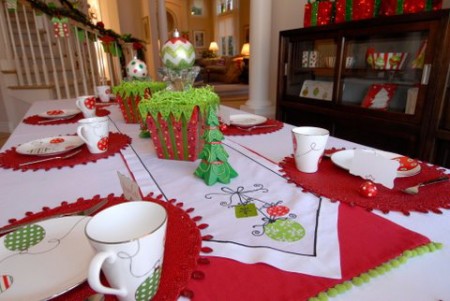 Aren't the place settings adorable?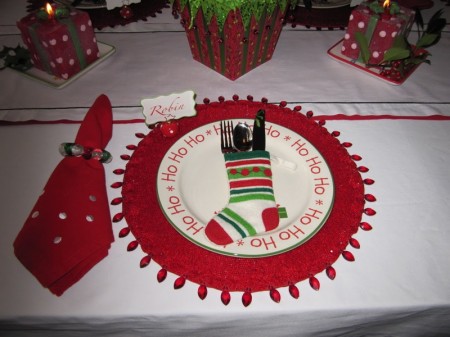 Even the windowsills are decorated.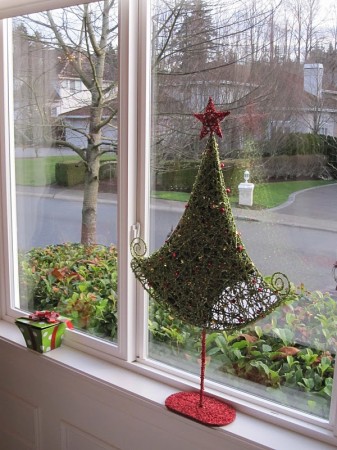 Sally has a wonderful collection of Steinbach nutcrackers.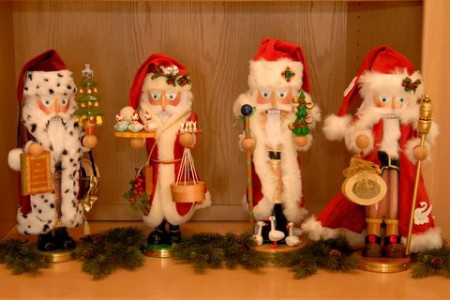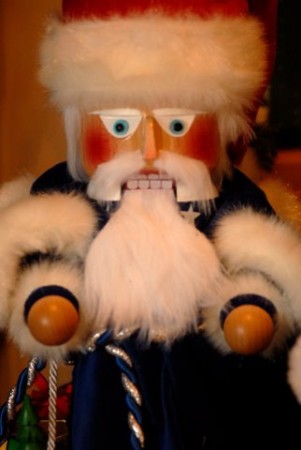 Upstairs there are two trees in the bonus room. The ornaments on this one are all Cole's.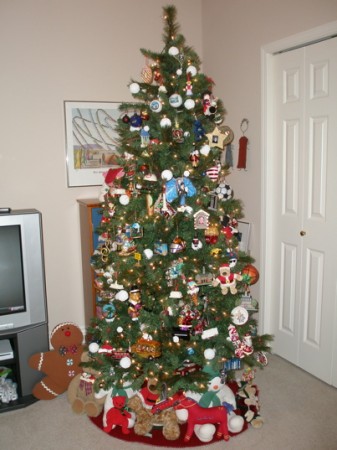 And these are Cole's "international" ornaments from various trips.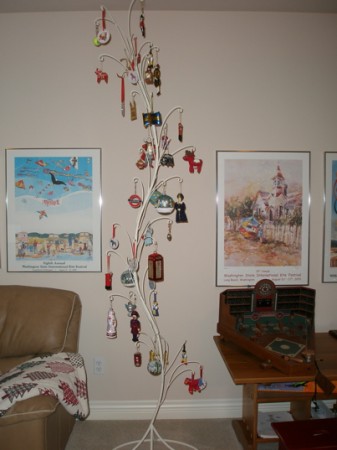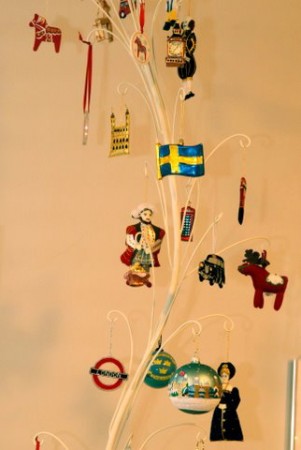 You never leave Sally's house without a favor.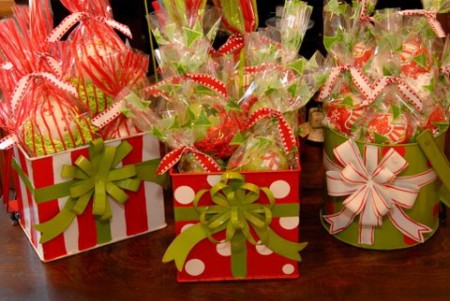 I'm lucky enough to have been to two parties there this year–including a lovely luncheon yesterday.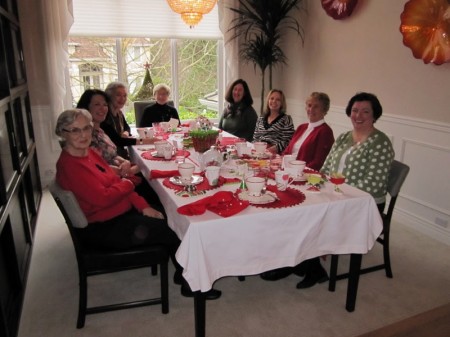 Thanks, Sal.
P.S. I have more photos to show you tomorrow!