The last few days have been calm, but the two weeks before that were a different story. We had one big storm after another pummel us here at the coast.
I snapped these out the window of the car as we were driving to Raymond. These are normally fields–not lakes or bays!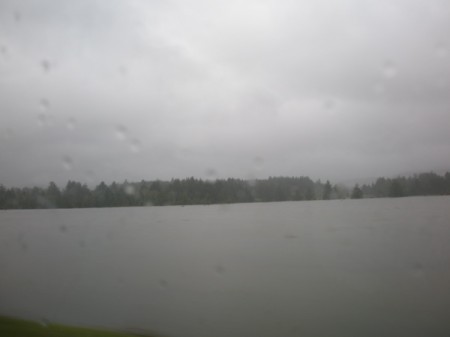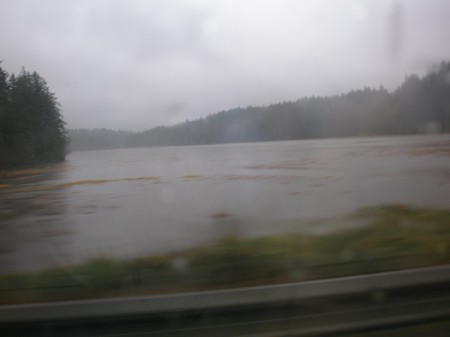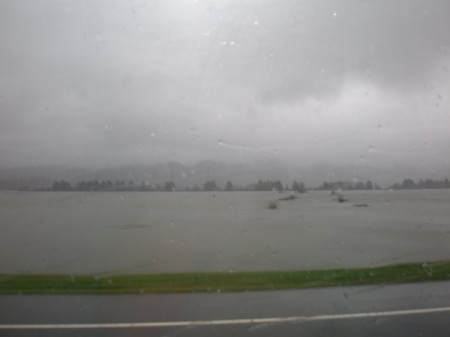 But the real damage was from the wind. Because we have a lot of rain and a high water table, trees here don't put down very deep roots.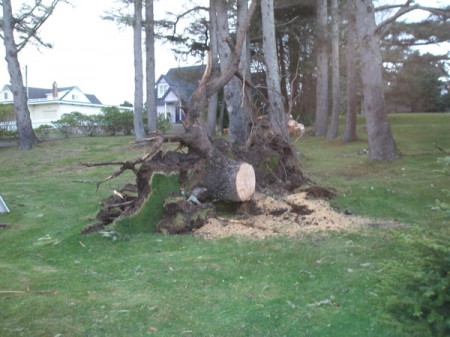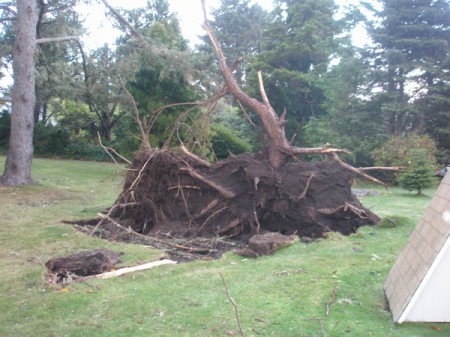 This is at my mom and dad's old house. There aren't many trees left there anymore!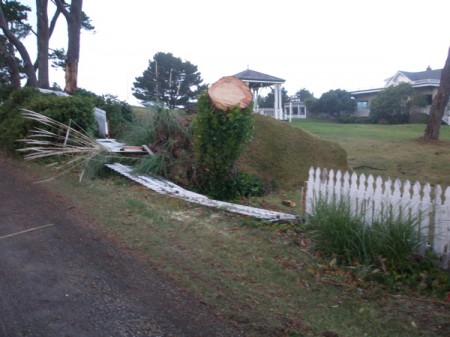 The wind wiped out a few signs in downtown Long Beach.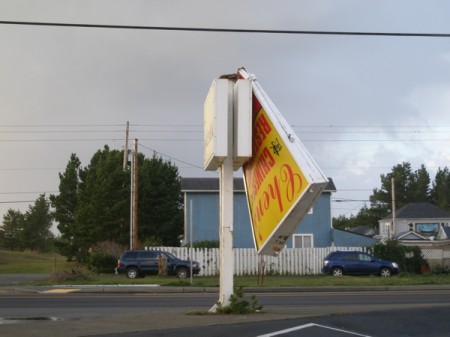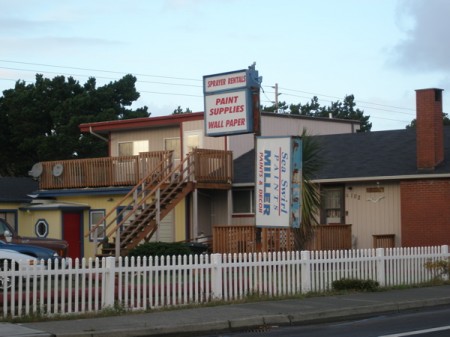 It's no surprise we lost power.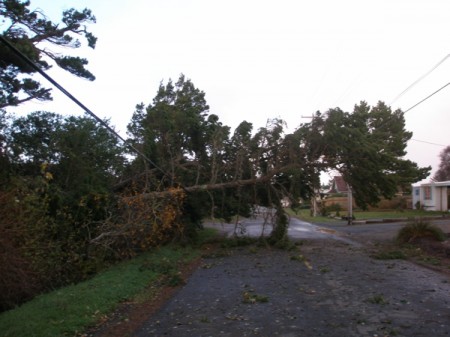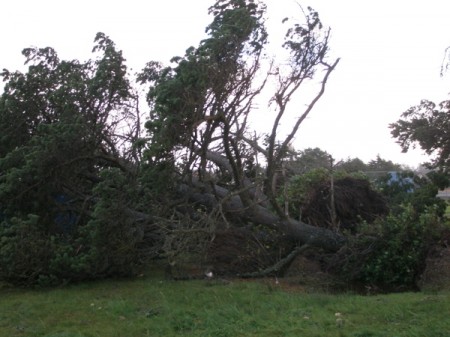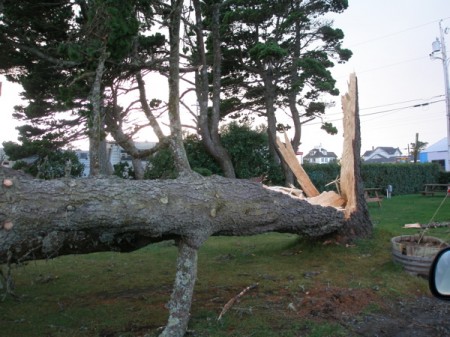 We were only out 12 hours. My mom and dad were out for 48 hours.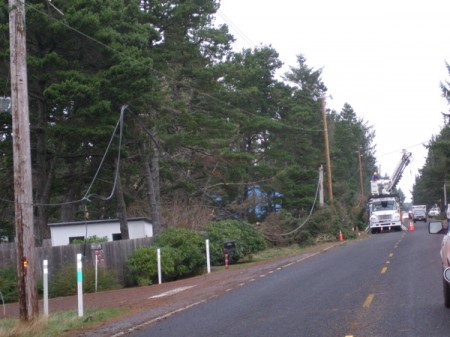 This cottage in Seaview was damaged when a huge tree fell.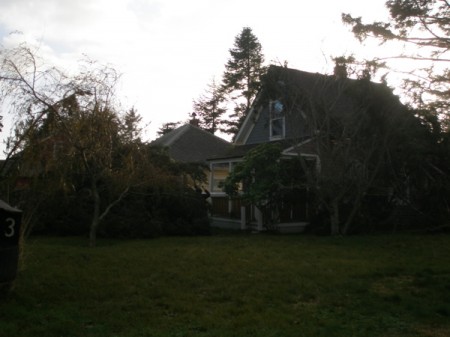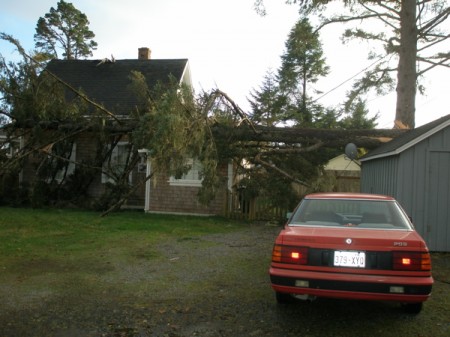 And this travel trailer got a surprise ride! Photo courtesy of beachdog.com.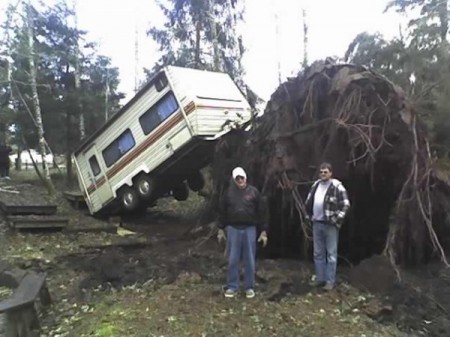 The calm after the storm.