I'm so far behind on my posting, but I just have to share these wonderful quilt with you.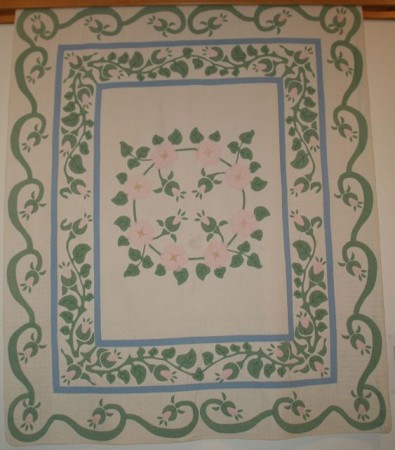 I love historical villages, and we were lucky enough to hear about Kolona Historical Village while we were in Iowa.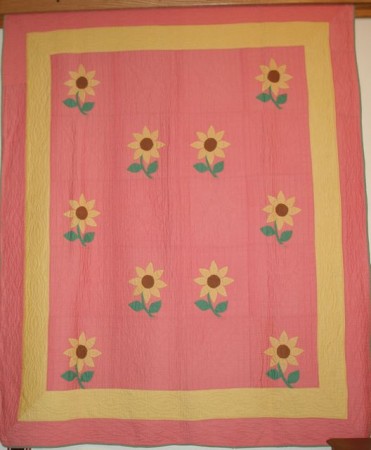 And even luckier that in one of their TWO quilt galleries, they were having a display of Depression Era quilts!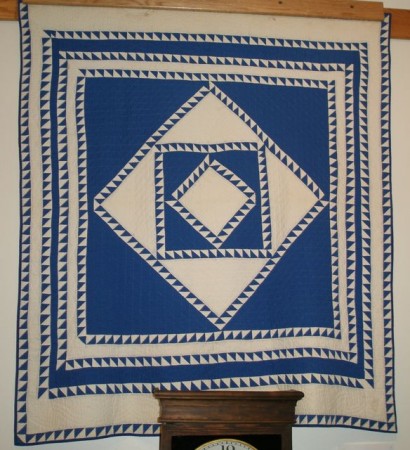 Like this beautifully embroidered and hand quilted basket quilt.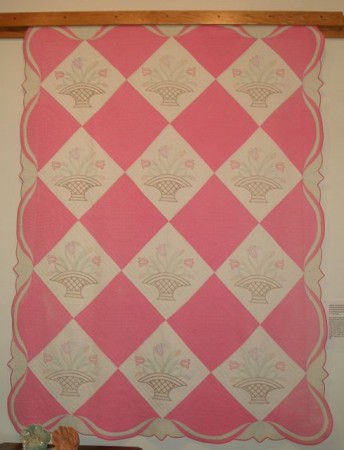 I thought the border was stunning!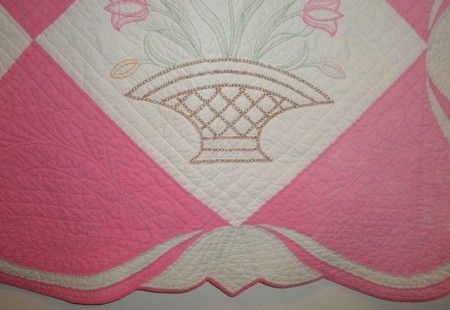 These blocks really reminded me of the Kate Greenaway children that the original Sunbonnet Sue is based on.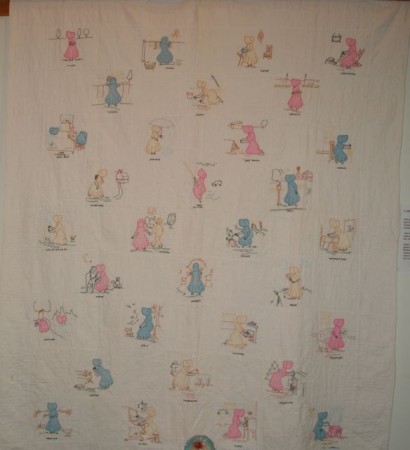 I loved that she was doing all kinds of chores, including harvest!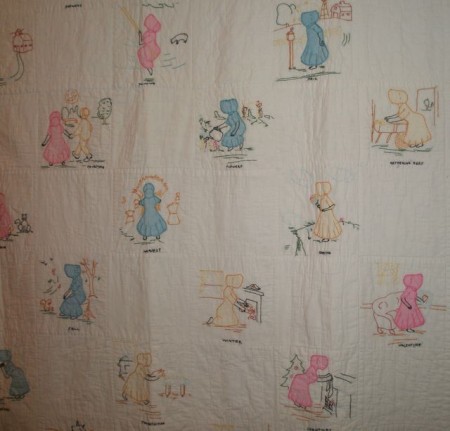 How's this for a Dresden Plate. And who says they didn't use orange in the Thirties!?!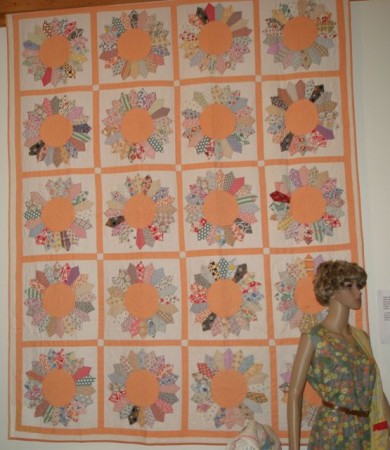 This sweet little doll quilt was made special with a scalloped border.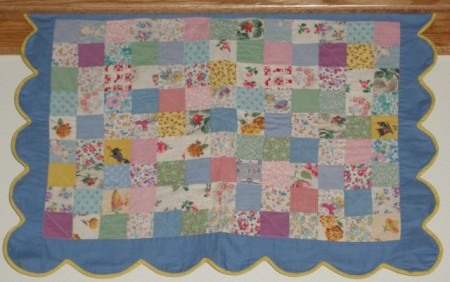 Postage Stamp quilt like this one fascinate me. Even the white background is pieced 1″ squares.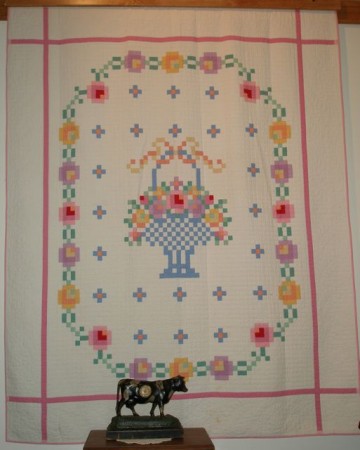 This Trip Around the World quilt was probably a kit.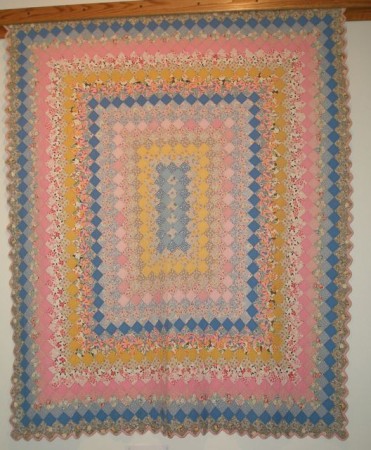 This is the same star pattern as the first quilt I ever hand quilted!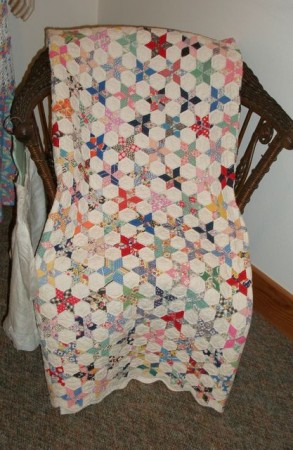 I thought the applique and quilting were superb on this quilt. I don't think I've seen this pattern before.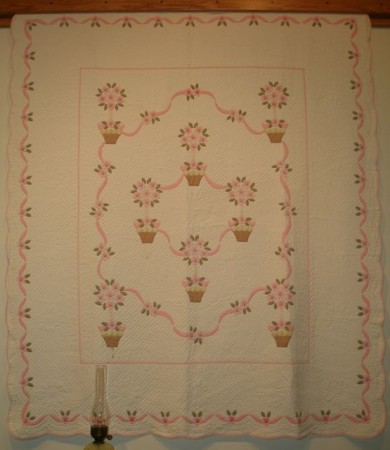 The salmon pink in this Grandmother's Flower Garden is a bit unusual.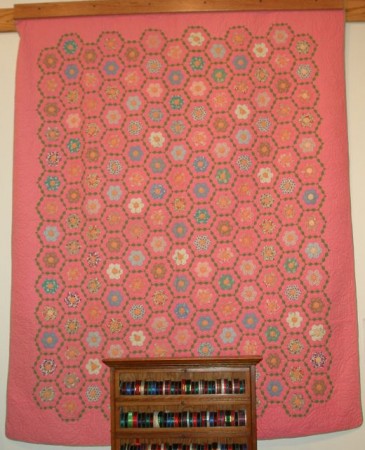 Another Flower Garden.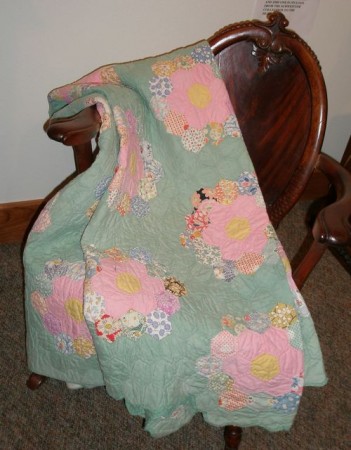 This quilt is from a Nancy Page Quilt Club serial design. Each week instructions for a new flower was printed in the newspaper.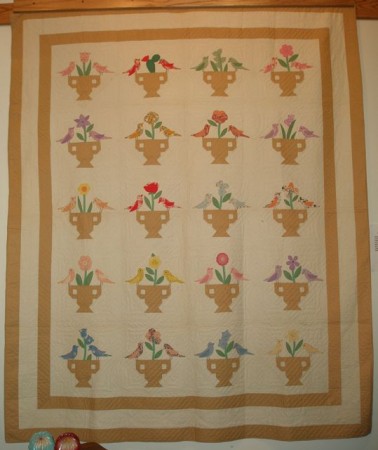 I love how this maker coordinated her prints in the birds and flowers of each block.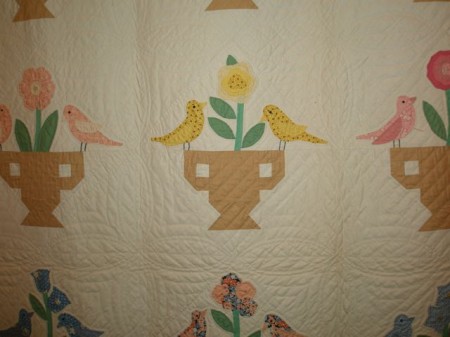 You can see another Garden Bouquet quilt on the foot of this bed.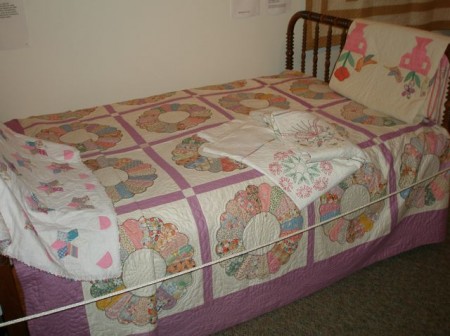 This beautiful design is from Marie Webster, who contributed quilts to Better Homes and Gardens Magazine for years. She also ran her own mail order company selling patterns and kits.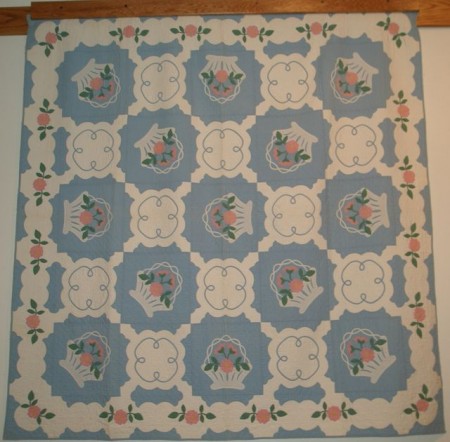 I thought this bluework quilt was charming, but loved the bed skirt even more!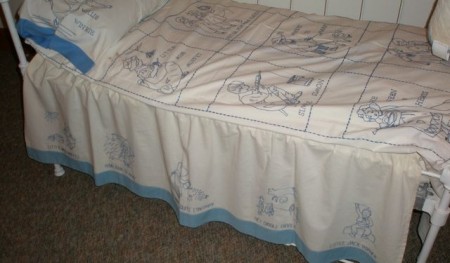 The traditional Sun Bonnet Sue.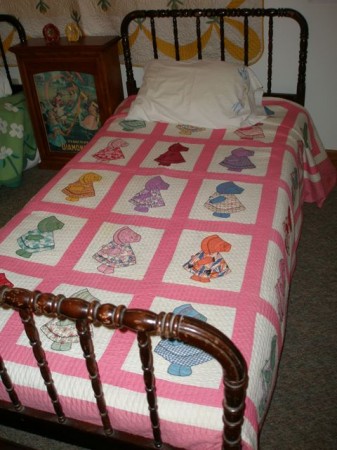 What a pretty orange and blue print. 😉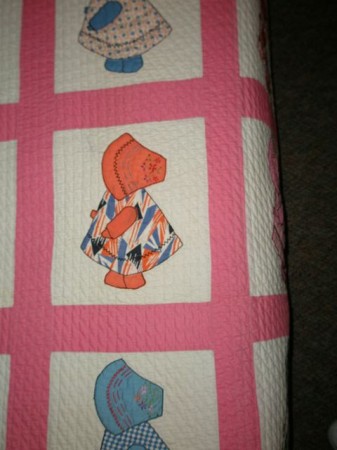 Dogwoods. I'm not sure, but I think this might also be a Marie Webster design.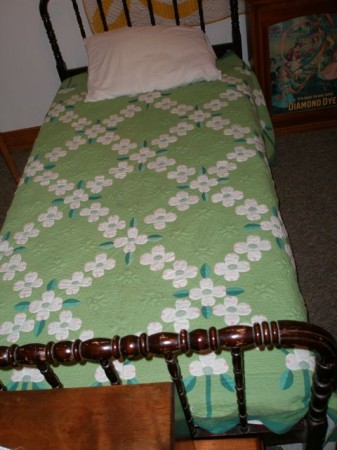 A beautiful Ohio Rose. This quilt is on my list of "to make" quilts.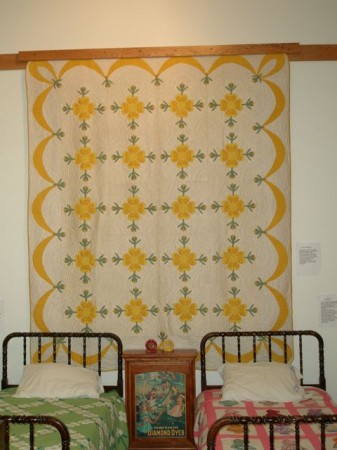 I'm not sure of the name of this quilt pattern. Anyone?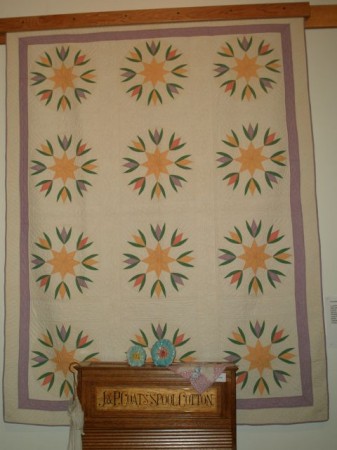 There were even some feed sack dresses and aprons on display.

Quite stylish, don't you think?

I have a crocheted apron like this!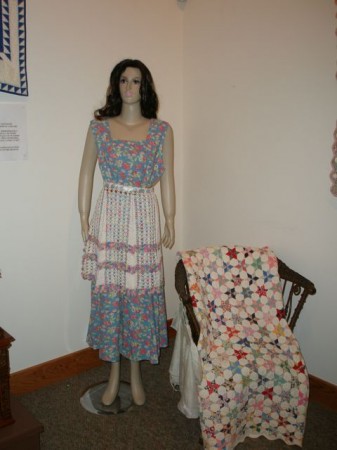 You might be poor, but you could still look good!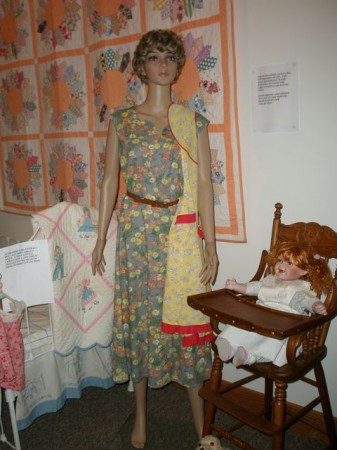 The staff here was wonderful. If you're anywhere close, I suggest you visit!