Today was our Redwork Club meeting, and we started by going to tea at All The Tea and China.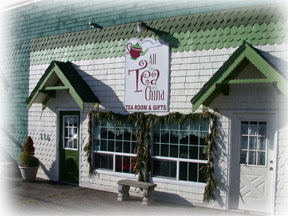 Then we came back here to Studio Anna Lena for our "meeting," which is really just show-and-tell! It's always fun to see what others are working on! Linda has taken my Through My Window panel and embroidered it. Don't you love how she's doing one extra little thing on each block?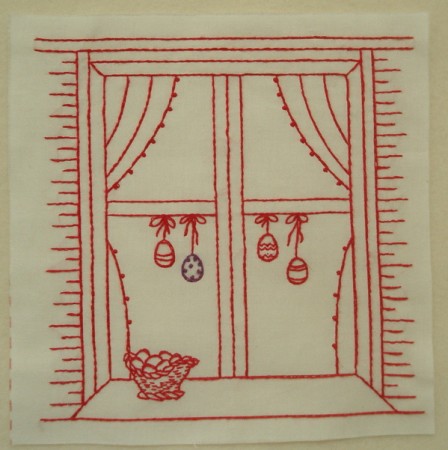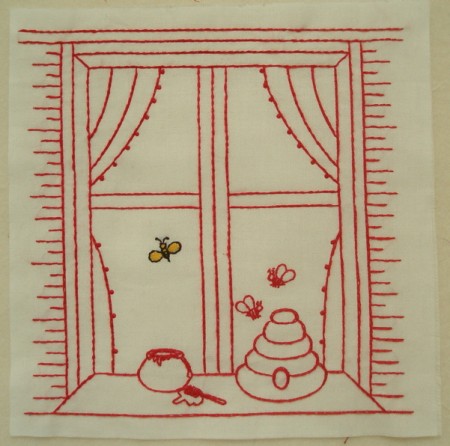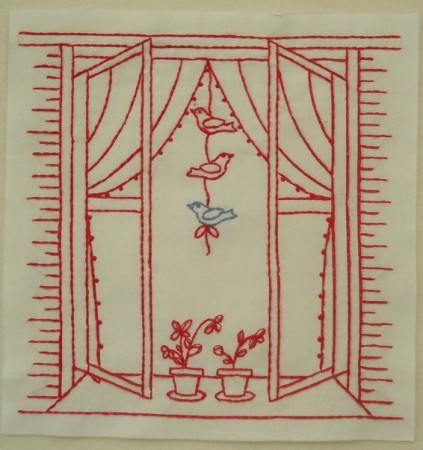 Loretta brought a completed quilt top that she started in 2006. She wanted our opinion about the dark blue border. Everyone thought it was too dark, so she bought some of my Cornflower solid to replace it. It's a much better match.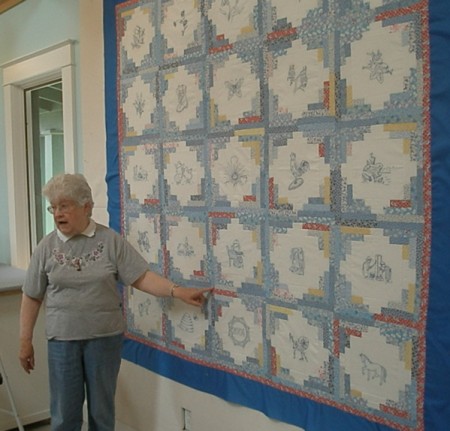 Here are some of my favorite blocks from her quilt.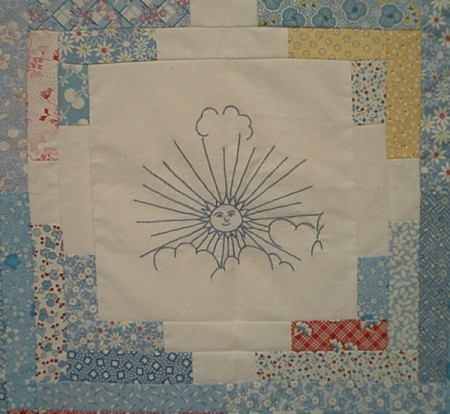 Loretta says this is her stitching. I hope those are pins in her mouth and not chin whiskers!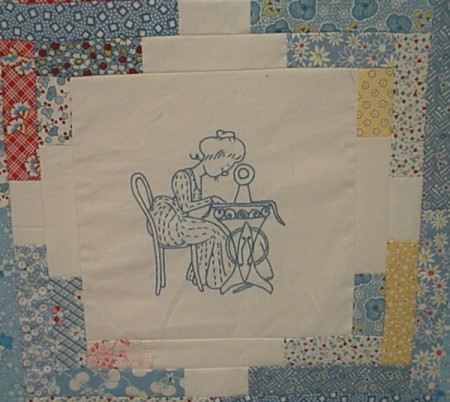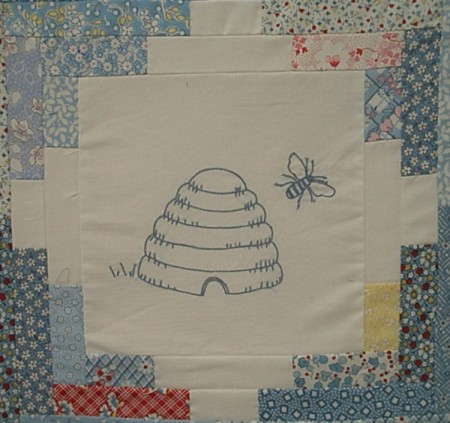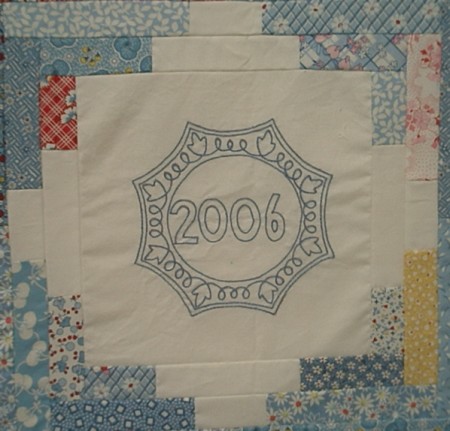 We share more than just stitchery. Robin just finished hand quilting this vintage 1930′s top. She's a wonderful hand quilter, and this quilt was a challenge because it didn't lay flat. But look at it now! Amazing.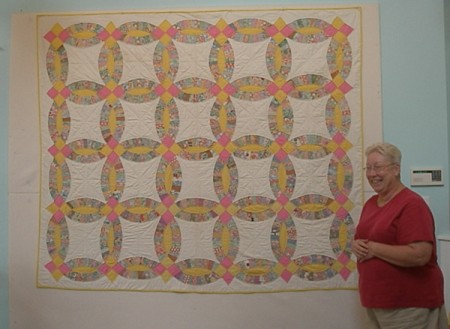 And here's something very special. Linda bought this hand crocheted apron at a garage sale and brought it for show-and-tell. Then she gave it to me! Thank you, Linda. You know it will have a special home here. And it's nice to know that someone years ago liked orange, too!