One of my mom's health care providers, Sayonara, thought it would be fun to give me a housewarming party for the new house in Sweden!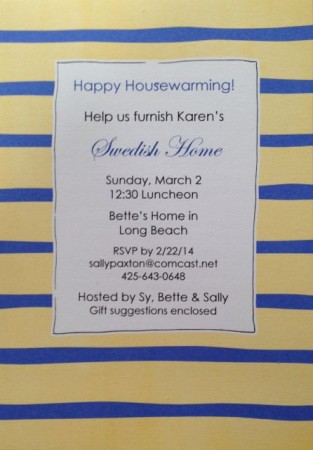 She enlisted Mom and Sally's help and they put together a wonderful party at Mom's house.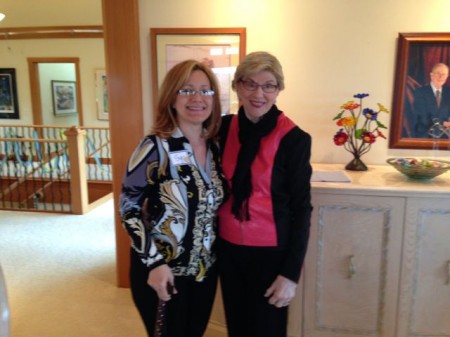 Sy decorated the entry with the Swedish colors.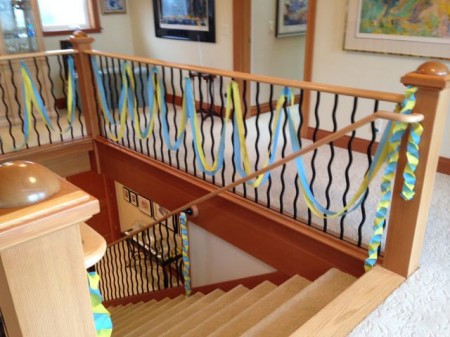 And the Swedish theme continued with the table settings, of course!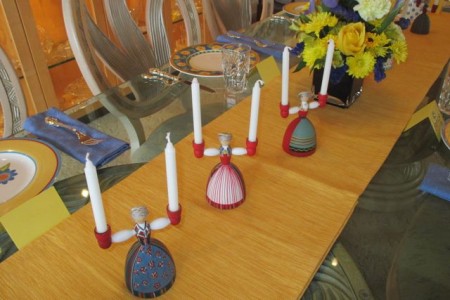 Sally has the perfect blue and yellow dishes for just such an occassion!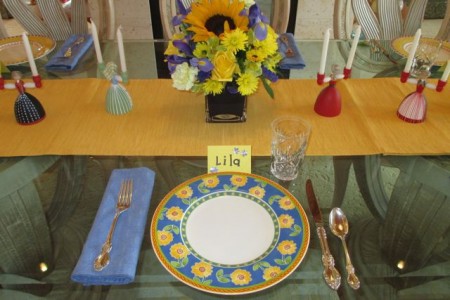 And she has table linens to match.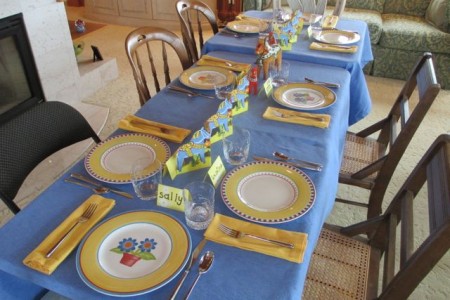 I was able to provide something Swedish for the center of the tables, like fold out Dala horses and…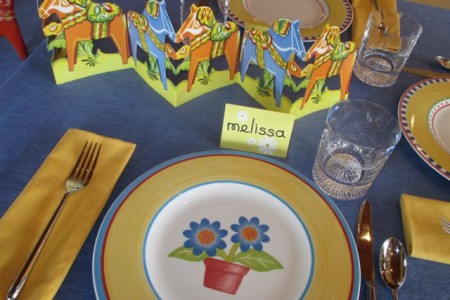 …these charming little candle holders.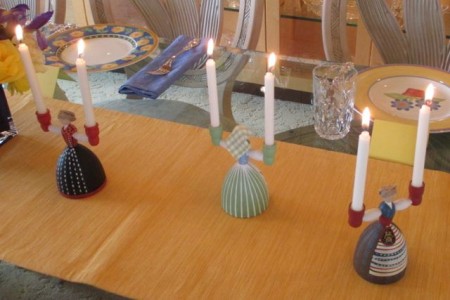 This is our dear, dear friend Peggy.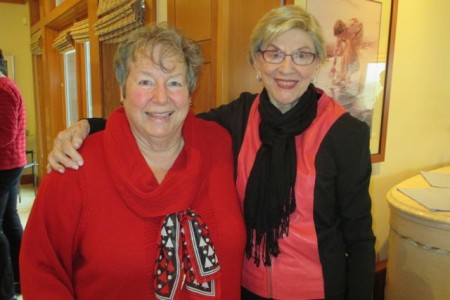 She sent a bouquet of flowers in the perfect colors!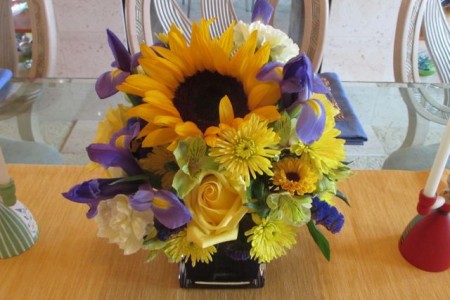 Luckily, there are enough Scandinavians in the Northwest that it's easy to find special Swedish foods…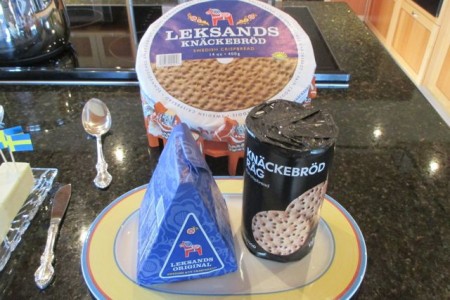 …like this Leksands Knäckebröd, which is produced not far from our house in Sweden!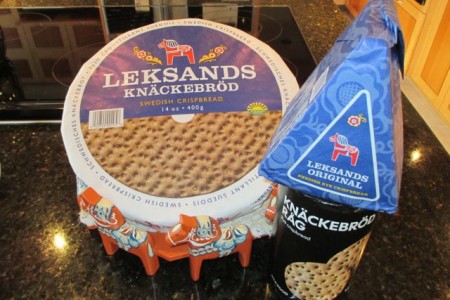 Mmm. Hard bread!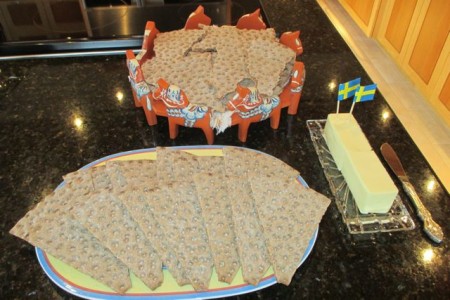 Sally did a perfect Swedish meal–meatballs, cream sauce, lingonberries, boiled potatoes with dill and Swedish cucumber salad.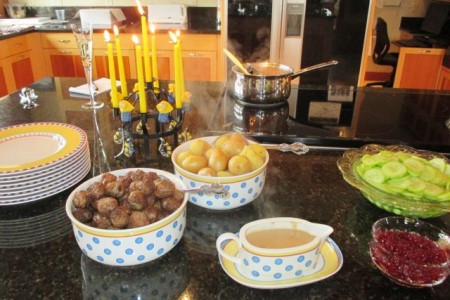 Melissa made the trip from Bend, which was very special.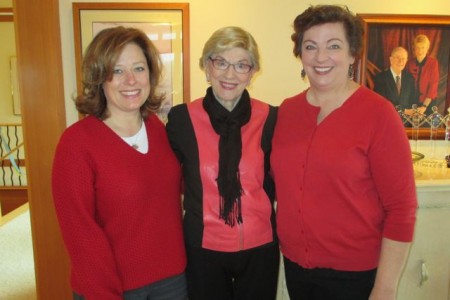 The gifts were beautifully wrapped.  How perfect is this for a Swedish party?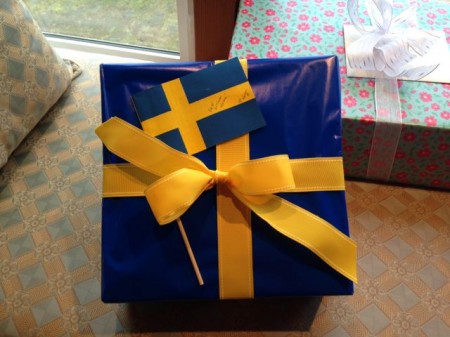 There was lots of red and white to reflect the theme of the kitchen in Sweden.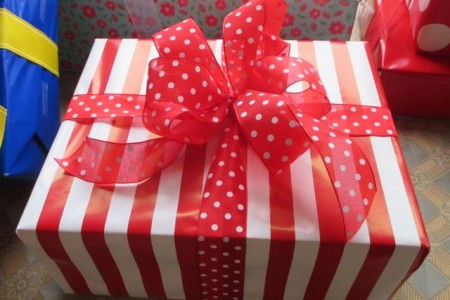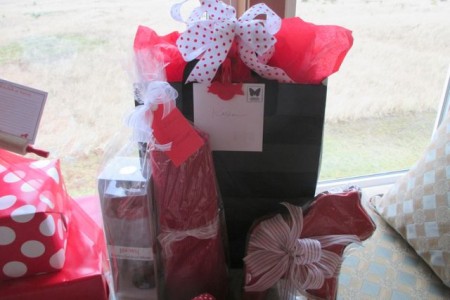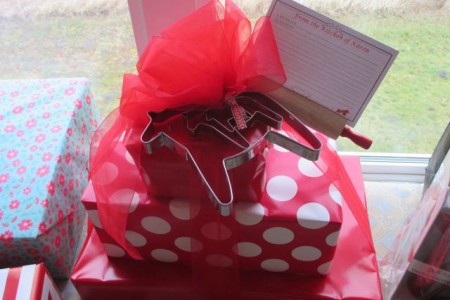 Everyone was sooooo generous.  I'll have the best stocked kitchen in the neighborhood.
And I'll be able to entertain with the traditional seven kinds of cookies!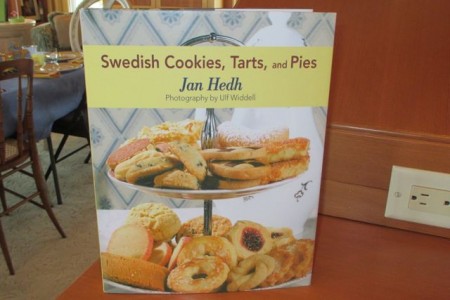 I made traditional Swedish "cooked" coffee to go with dessert.  That's boiled coffee for the uninitiated.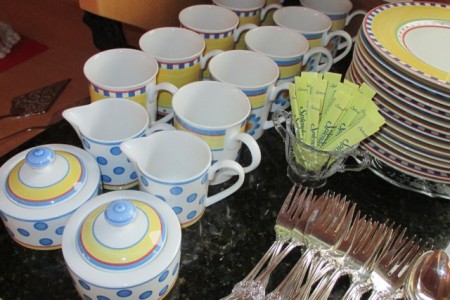 There's a bakery in Kirkland that specializes in Princess Cakes!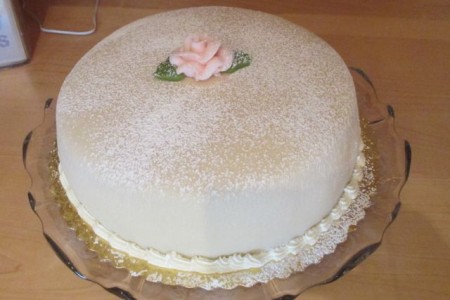 And Karen Rollman made this adorable (and delicious) Dala horse cake.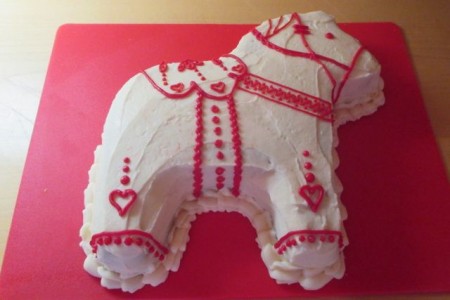 Everyone went home with a goodie bag filled with Swedish candies.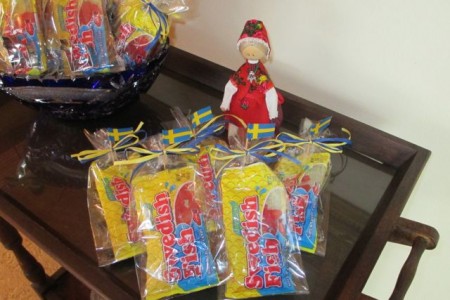 It was such a fun afternoon, and so sweet of my friends to honor me in this way.  Thank you, all.