A few months ago, I decided it would be fun to have a garden party this summer.  We hadn't done one in several years.  Then we went to Sweden for three and a half weeks, and when we got home, I had to scramble to get everything ready.  I always say I work best under pressure!  That, and help from family.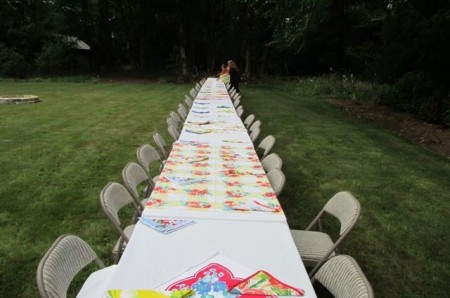 We put all the tables together, covered them with white cloths and topped them with vintage tablecloths from the forties.  In honor of our recent trip, we decided on a Swedish theme.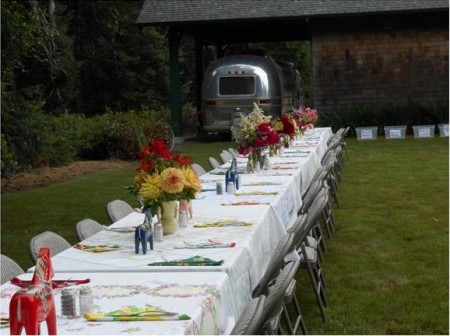 I loved the look of one long table.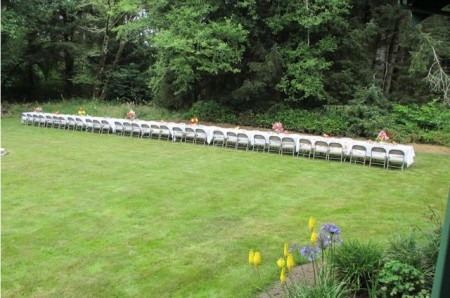 Thanks to Melinda…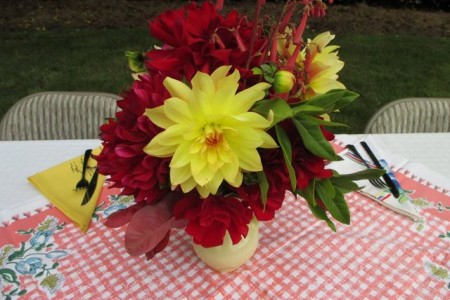 …and Kristine for the gorgeous flower arrangements.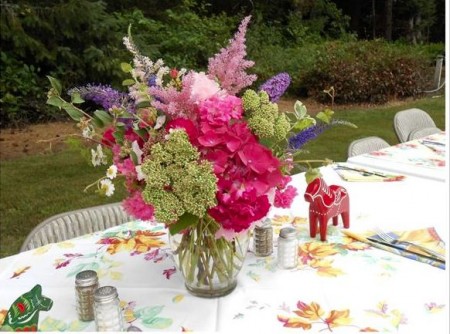 We set up beverages and hors d'oeuvre under the pergola.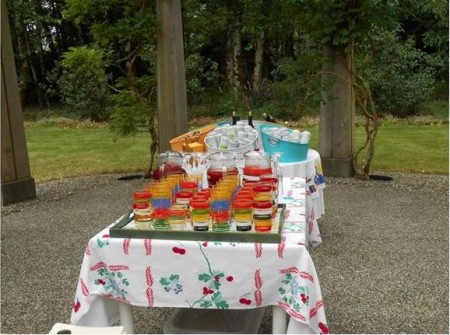 We had three kinds of Swedish cheese, Västerbotten, Präst (priest) and Fontina as well as a selection of hard bread.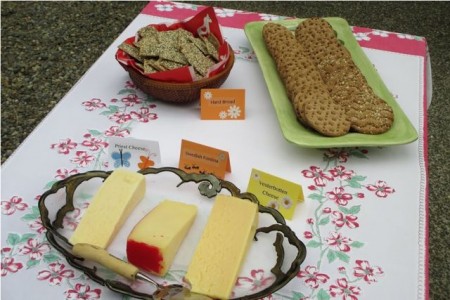 We also did Toast Skagen, Västerbotten Cheese Bites and a Pickled Beet appetizer.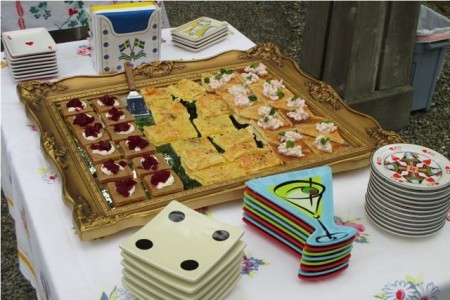 I got out my vintage ringed glasses and pitchers for the Lingon Drink.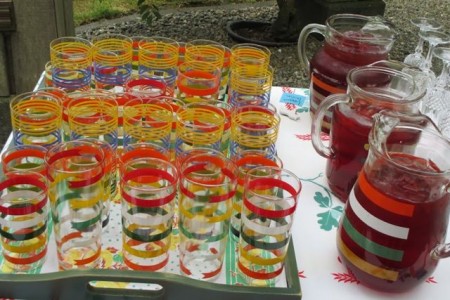 Sally, super shopper that she is, found these great tubs for the wine, beer, apple and pear drink.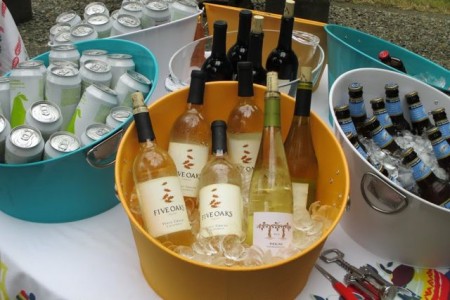 It was f fun mix of people.  There were 66 in all.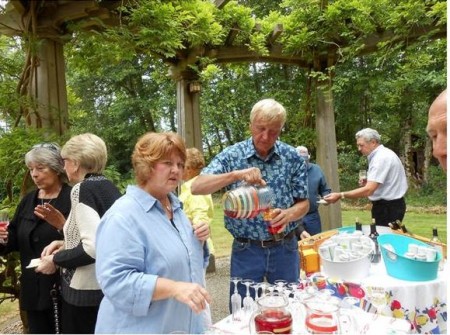 And while it wasn't sunny, it was very pleasant.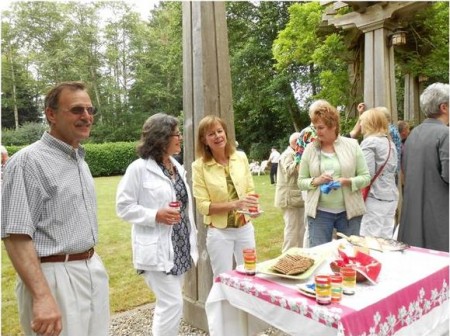 Friends from near…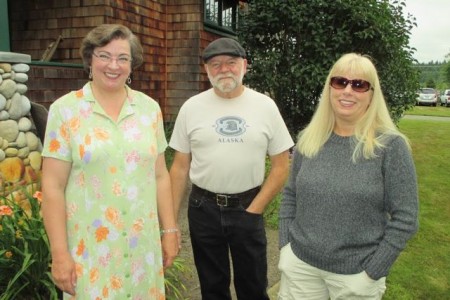 …and far.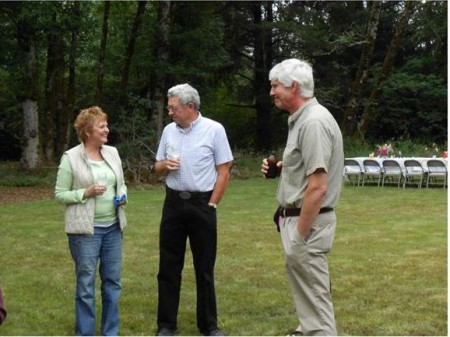 We played the Swedish game, Kubb.  You can guess which team won!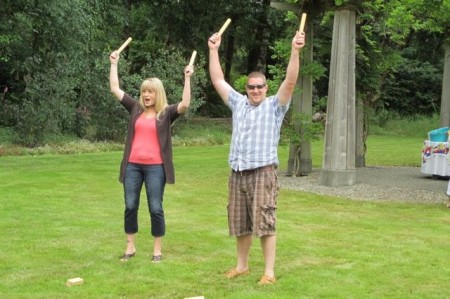 We set up the Swedish smorgasbord in our garage.  Note: if you need to clean your garage but can't get motivated, plan a party where you set the food up in there and you'll get everything spanking clean!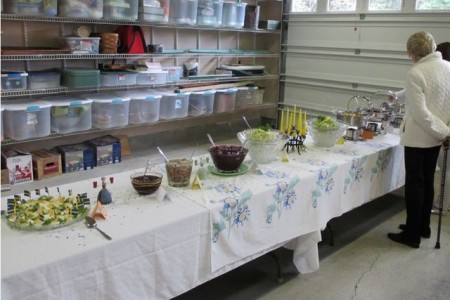 The Swedish centerpiece.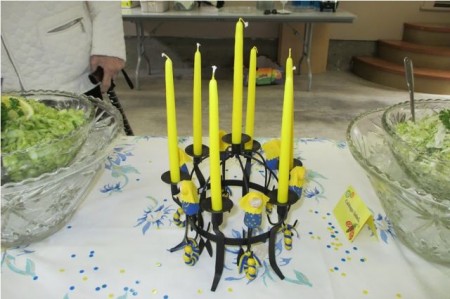 Of course the featured food was Swedish Meatballs with Cream Sauce.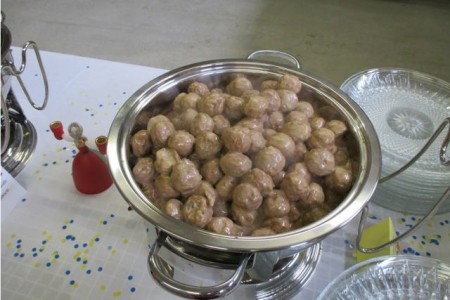 We also had Little Smokies with Lingon Sauce.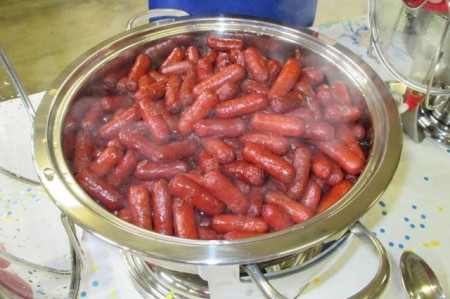 There were boiled potatoes with fresh dill.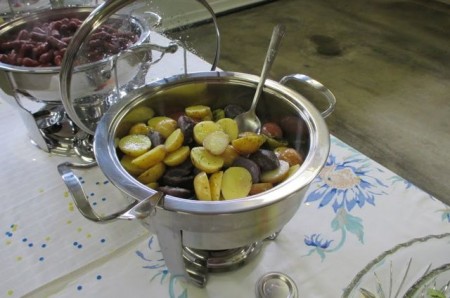 Lingonberry Sauce and Pickled Herring.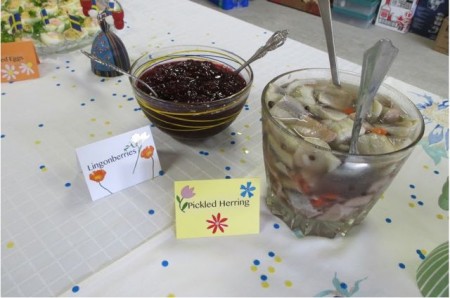 This cabbage salad is called Pizza Salad in Sweden–as in it's served in every pizza restaurant.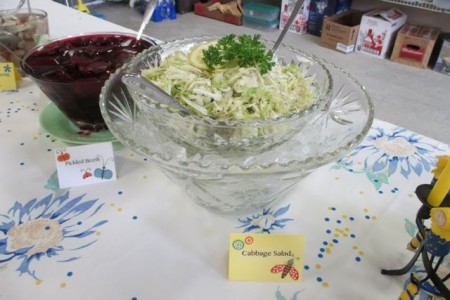 We also had a cucumber salad.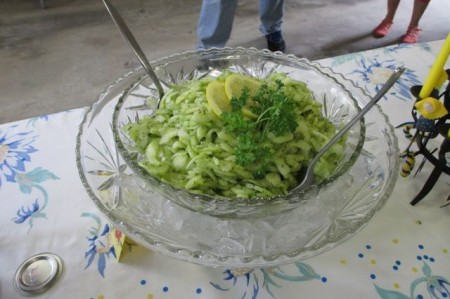 Mini Swedish flags adorned the Deviled Eggs with Shrimp.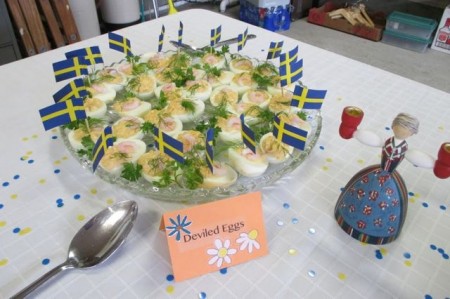 Mom was first to the table!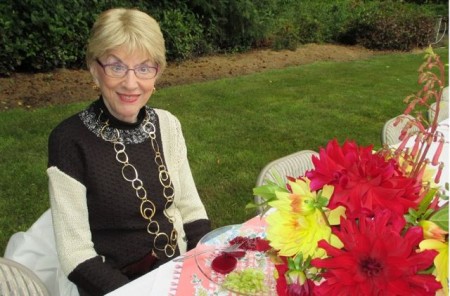 I think everyone enjoyed their meal.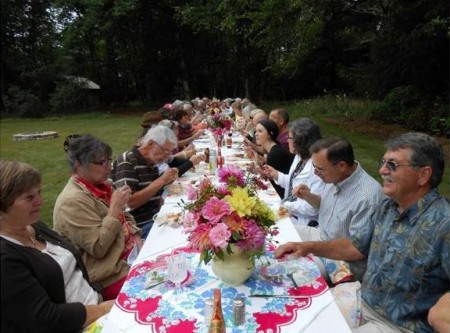 And we ended it with Strawberry Torte using Berit's recipe.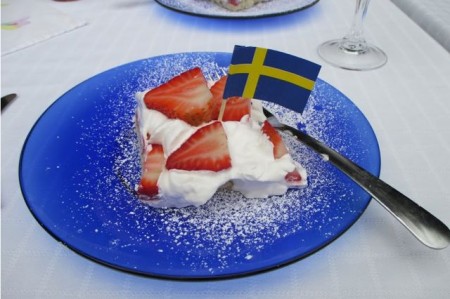 Var så god!